Adhesive Island Dressing 4" x 10" and 4" x 8" (Pack of 25, 50)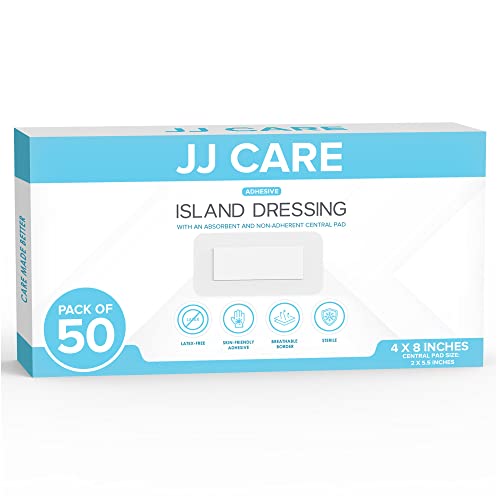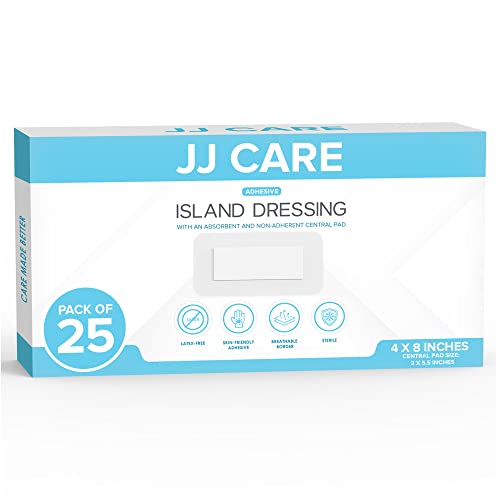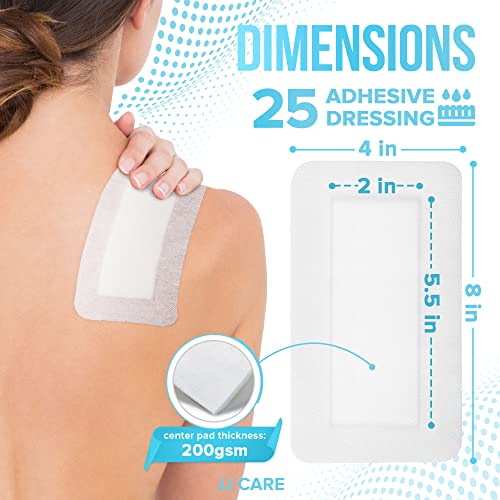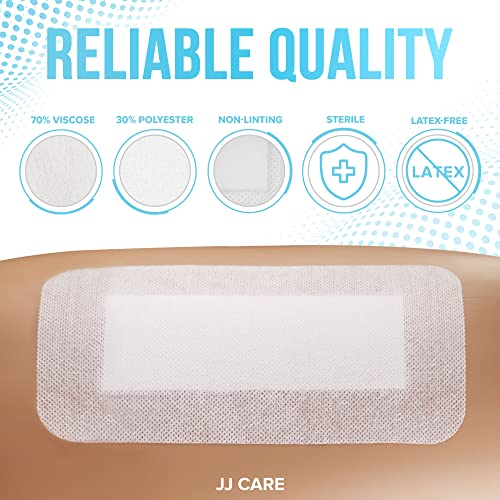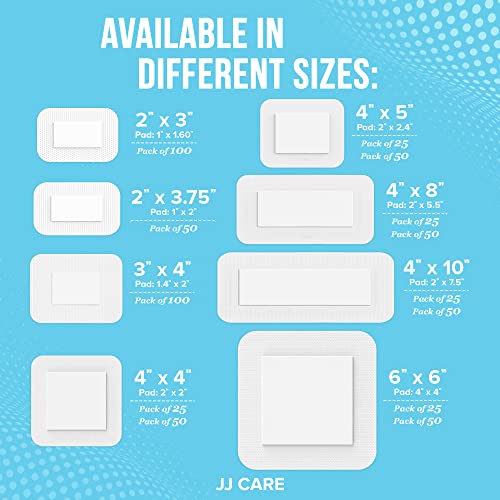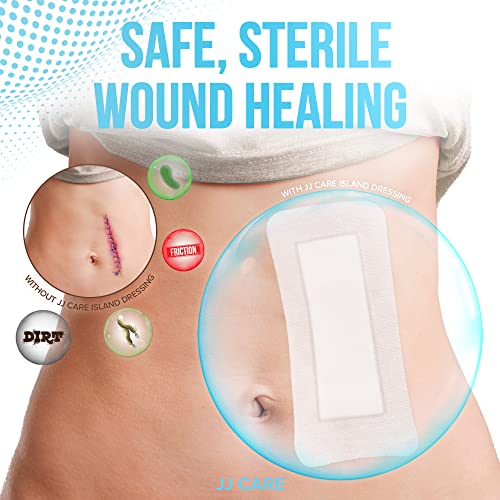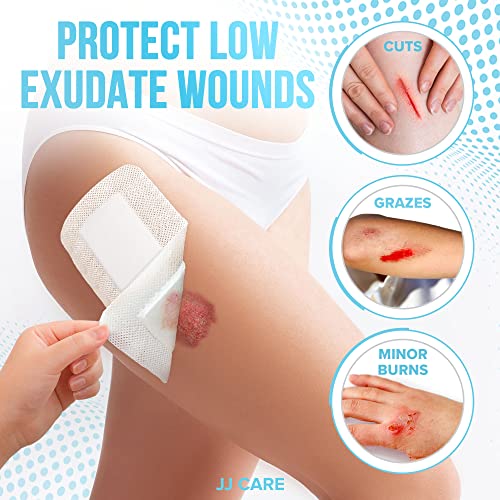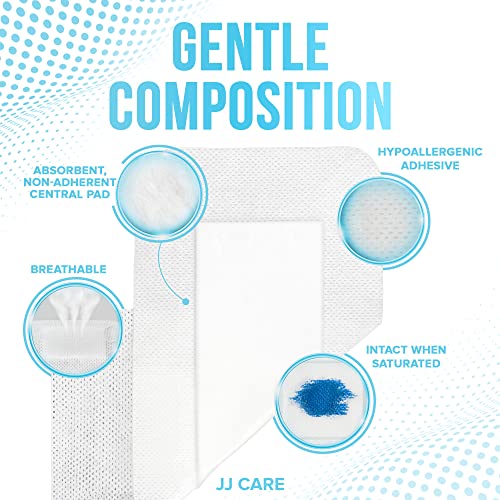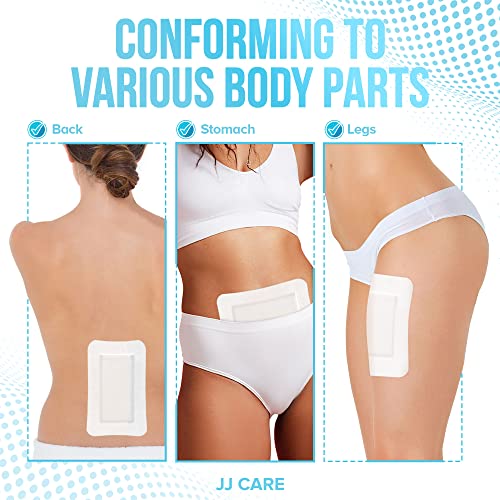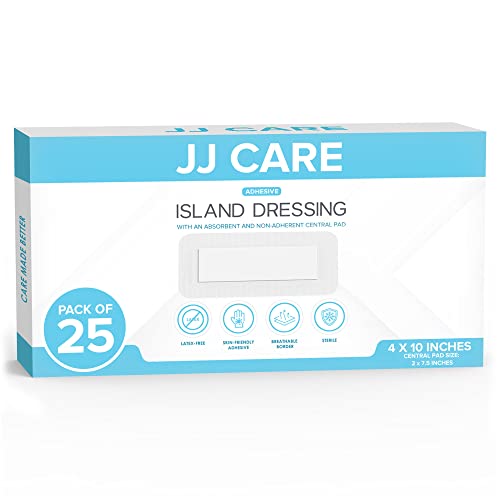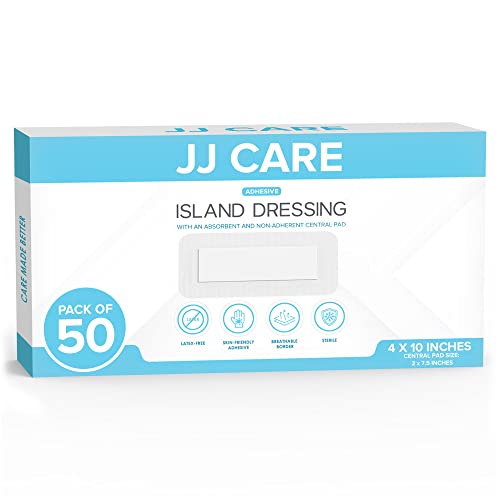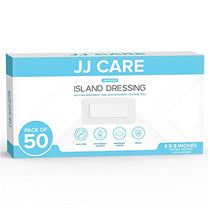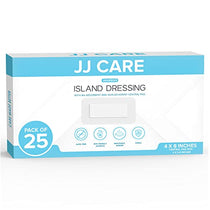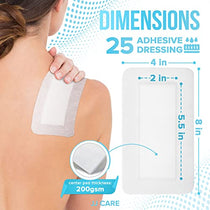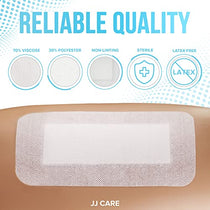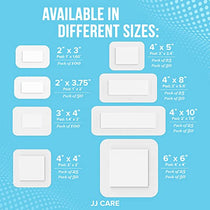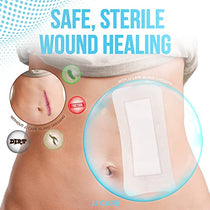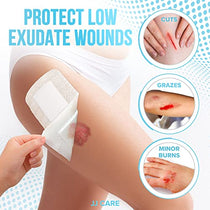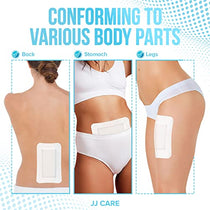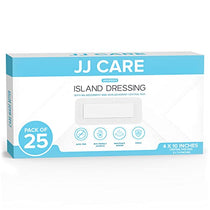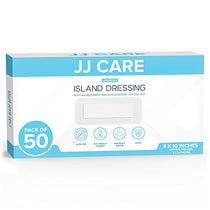 PRODUCT INFORMATION
CUSTOMER REVIEWS
PRODUCT INFORMATION
Adhesive Island Wound Dressing - Sterile Bordered dressing - Adhesive Wound Dressings - Latex Free, Individually Wrapped Island Gauze Dressing - Made of highly absorbent cotton fabric bonded on both sides of border gauze with perforated non-adherent film Won't disrupt healing tissue by sticking to the wound Adhesive strips keep the adhesive dressings intact Come in a perforated carton for easy dispensing.

✅ HIGH-QUALITY WOUND DRESSING PADS - The JJ CARE island gauze dressing is a soft, breathable patch with a semi-occlusive, non-woven adhesive backing that conforms to the wound shape and provides a protective barrier against infection and contamination. These adhesive gauze pads are sterile, latex-free, and individually packaged for your comfort and convenience.

✅ MULTIFUNCTIONAL ISLAND BANDAGES - These JJ CARE bordered gauze pads are ideal for lightly-draining wounds. It is also used for pressure ulcers or bedsores, leg and foot ulcers, traumatic wounds, surgical wounds, blisters, skin tears, and burns (first and second degree). These wound bandages' adhesive size provides a moist healing environment for wounds and helps reduce the possibility of developing scars.

✅ ADVANCED, PAIN-FREE HEALING - The center pad is ultra-absorbent and non-adherent. Wounds heal faster because the sterile bordered gauze dressing adheres only to the surrounding skin. There is minimal wound disruption during dressing changes which contributes to advanced healing. The adhesive border also eliminates the need for tape. It is gentle on skin with excellent adherence.

✅ STERILE & INDIVIDUALLY-WRAPPED - For added safety, these sterile island wound dressings are individually packaged. These wound contact layer dressings are created large enough to cover the wounds and aid in advanced, pain-free healing as these keep your wound free from infection and contamination.

✅ IN DIFFERENT SIZES AND PACKS - Stop wasting time and money ordering a lesser quantity. Get these island dressings in packs of 25, or 50, sterile and individually-wrapped bordered gauze adhesive pads enough to last until your wounds are completely healed. Discontinue use if rash, redness, or itching occurs. Consult your physician if irritation persists.
CUSTOMER REVIEWS
SHIPPING
Free shipping for all orders $40 up that includes eligible items from any product category.
---
PAYMENTS
Accepts the following payment methods:
Credit Card: Visa, MasterCard, Maestro, American Express. The total will be charged to your card when the order is shipped.
PayPal: Shop easily online without having to enter your credit card details on the website.
---
RETURN POLICY
You can return any item purchased on JJ CARE within 30 days from the date of your purchase.