JJ CARE Silica Gel Canister, 50g [Pack of 6] - Orange Indicating Rechargeable Dehumidifier Desiccant Beads, Safe Moisture Absorber, Ammo Can Dehumidifier for Gun Safe, Vault, Bedroom, Closet, Car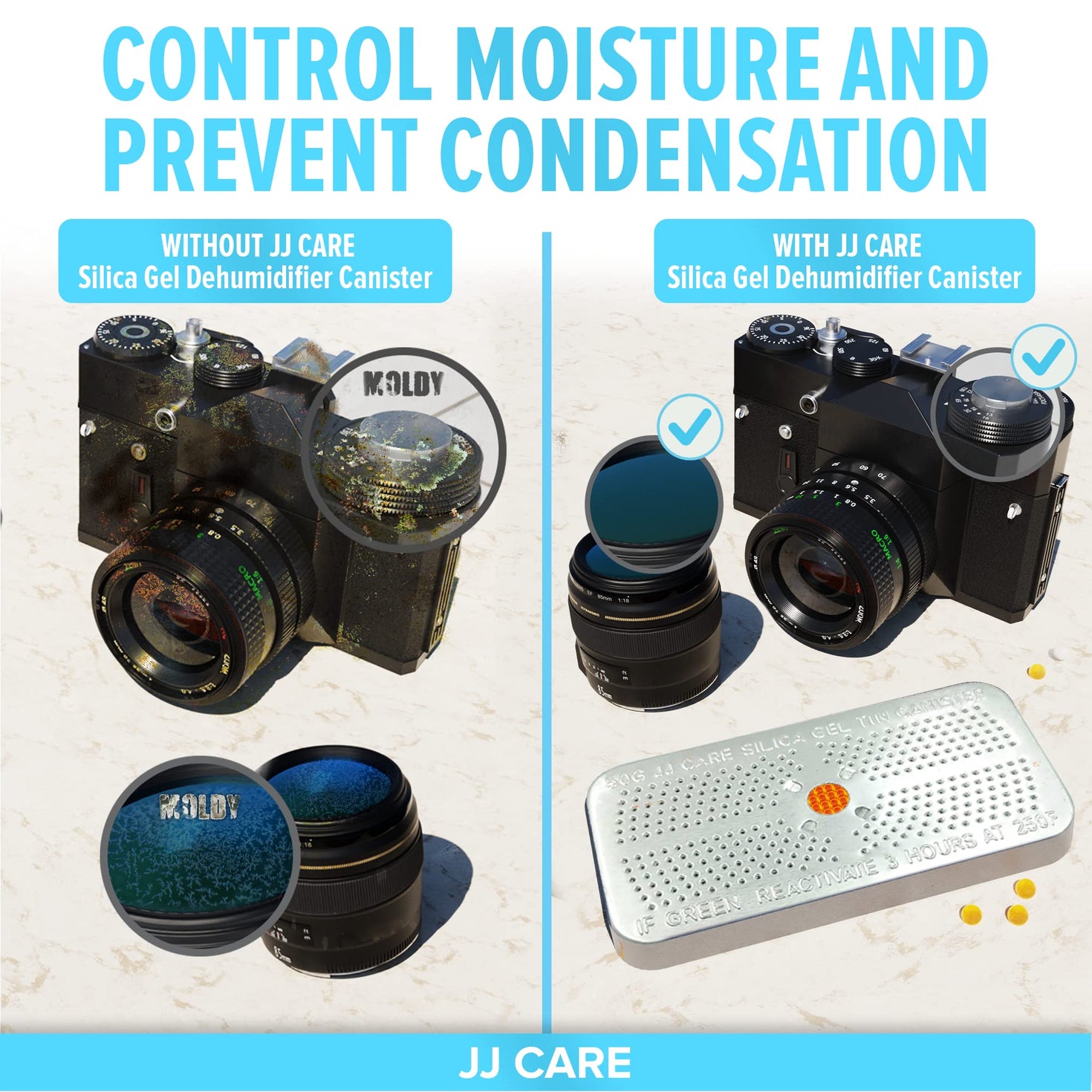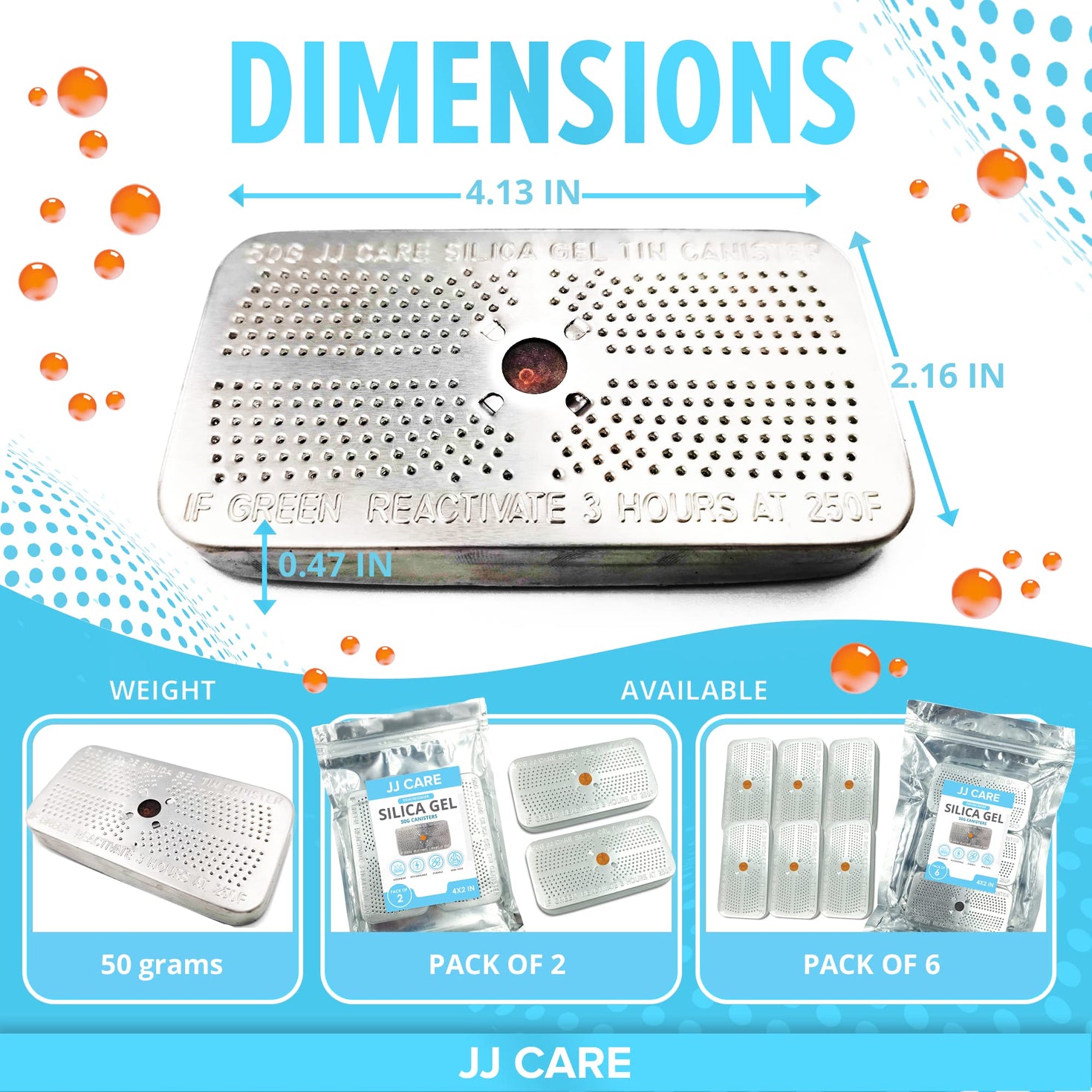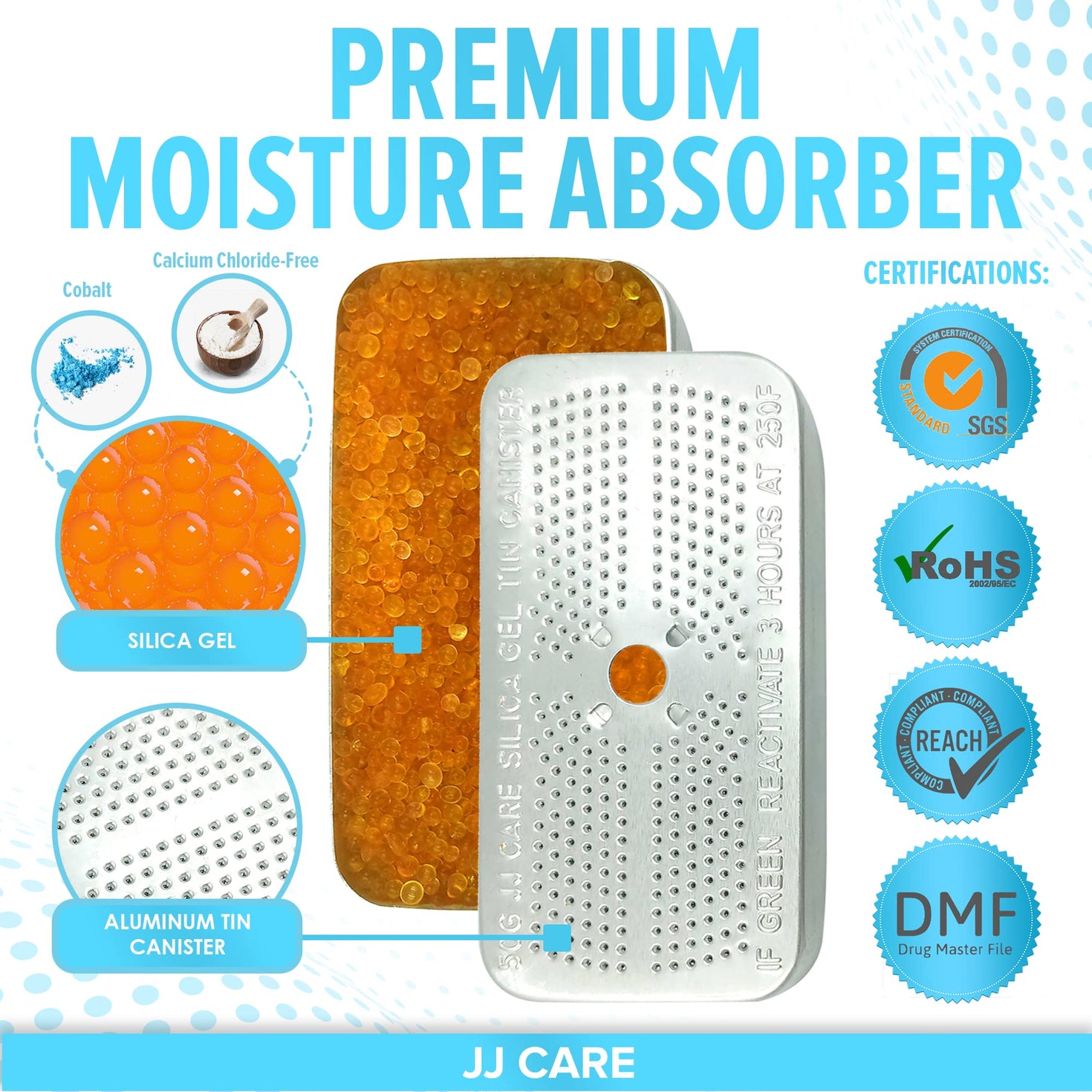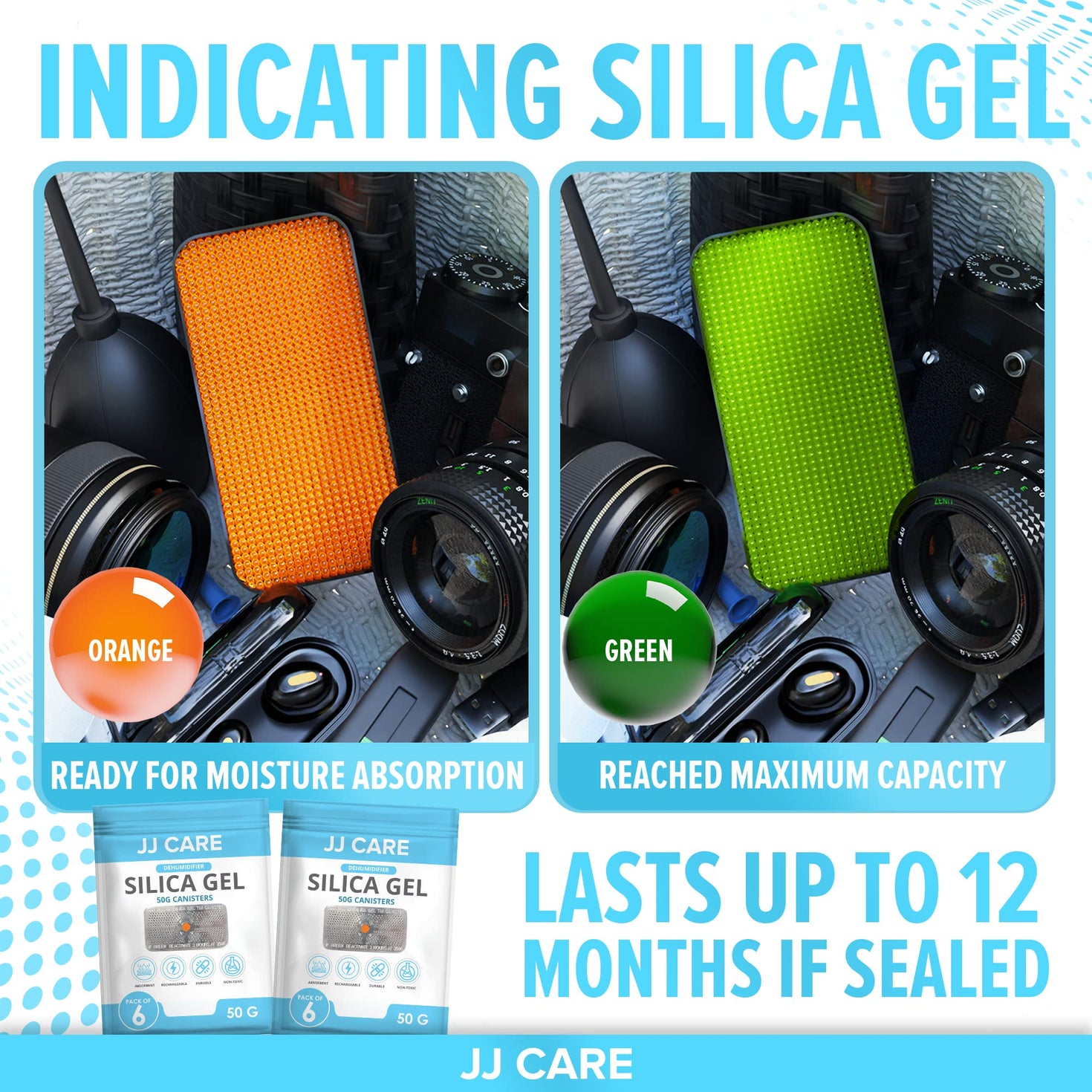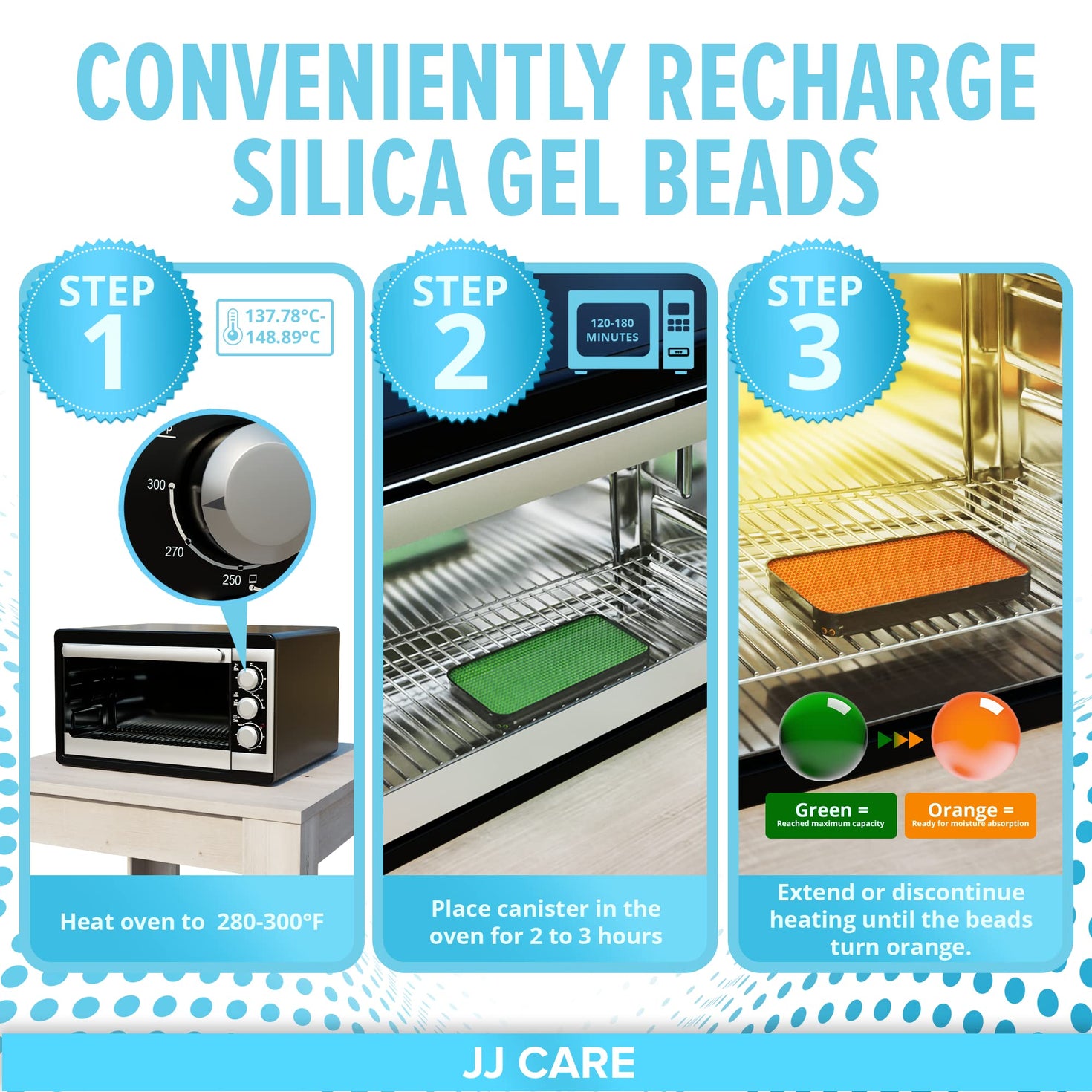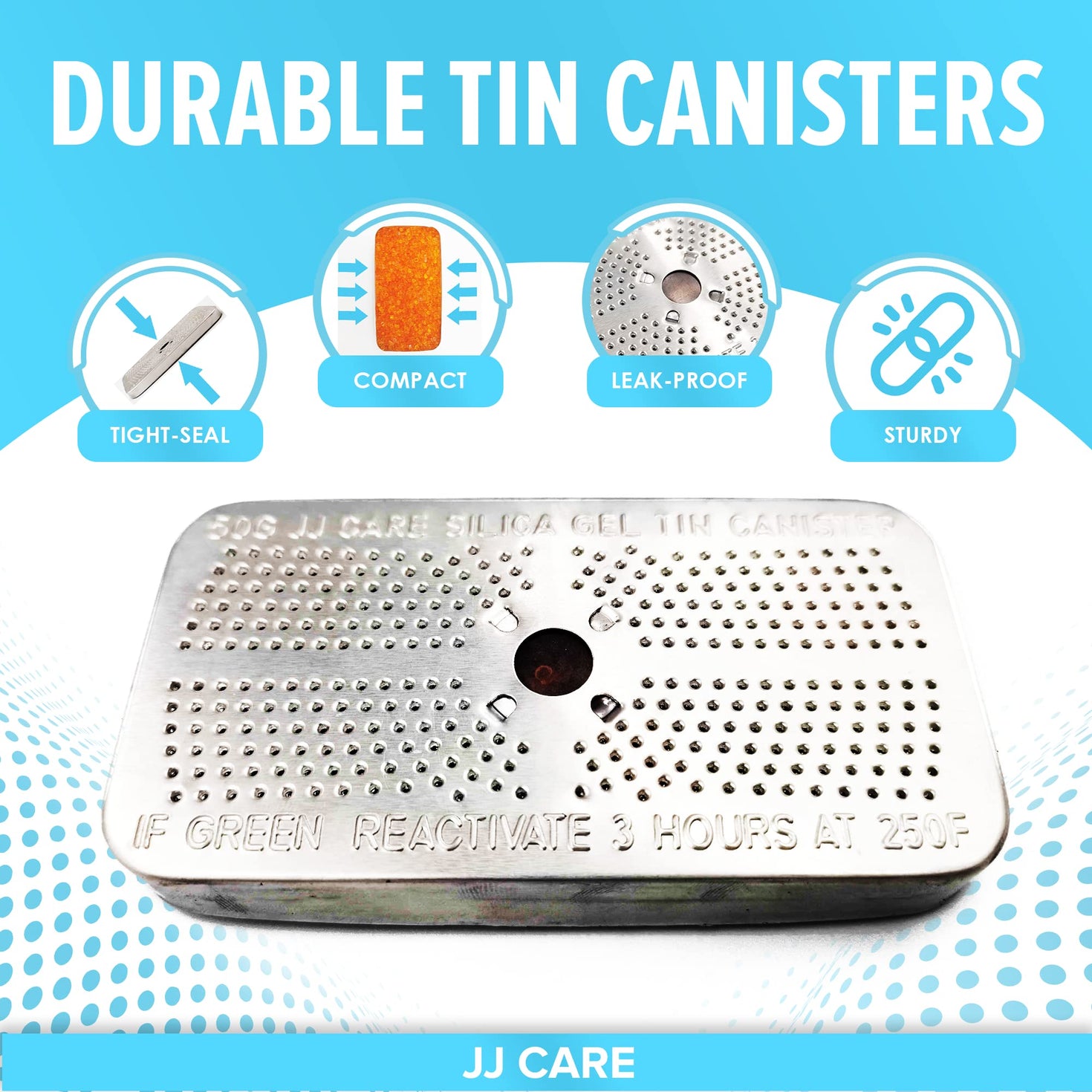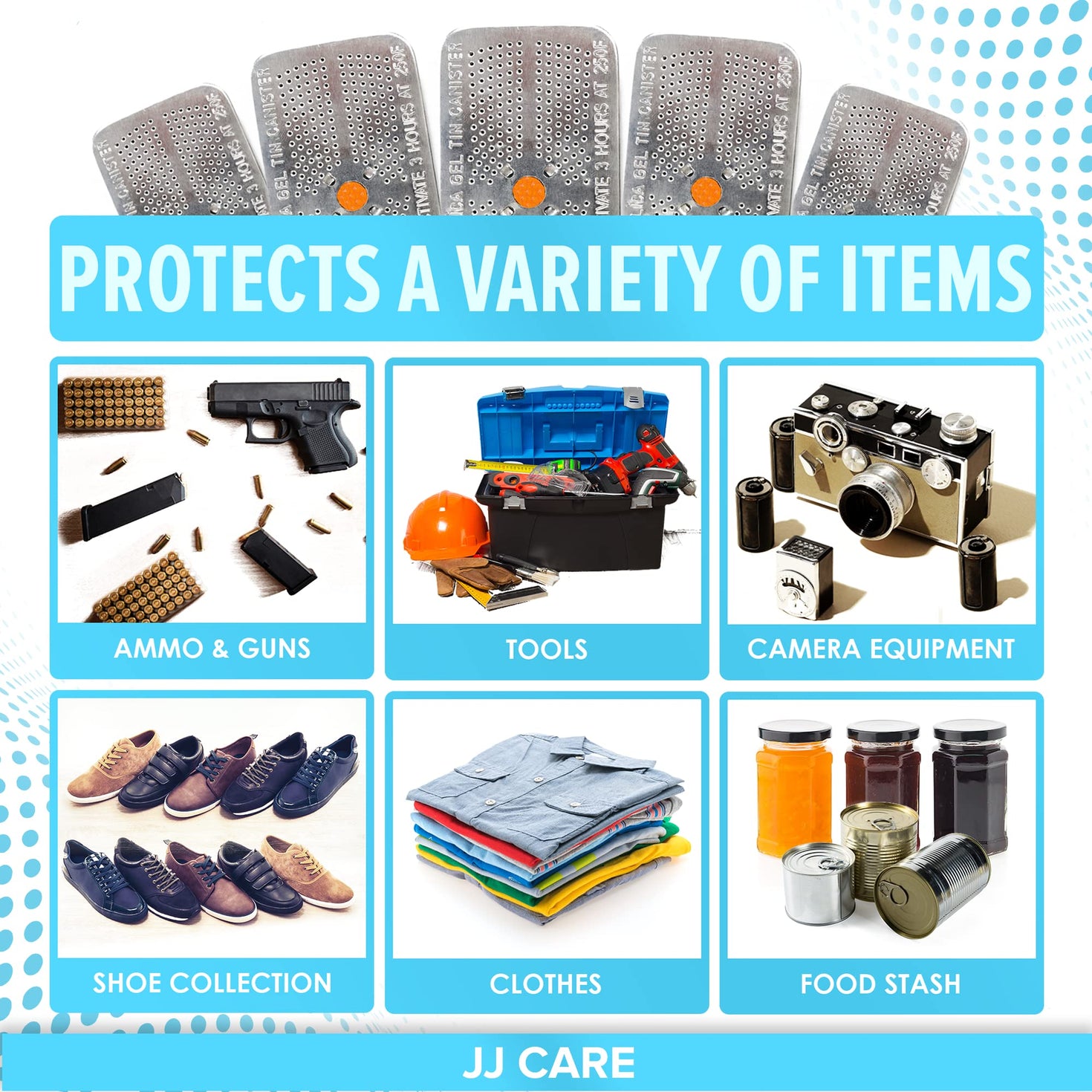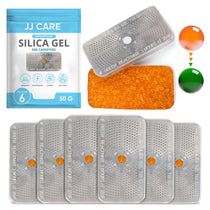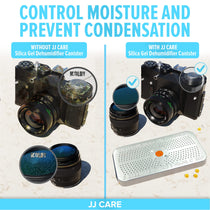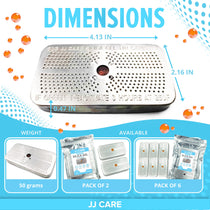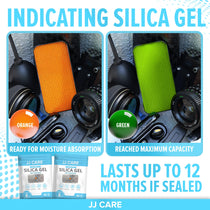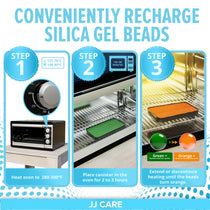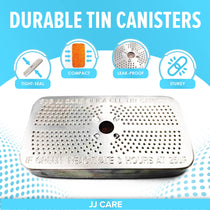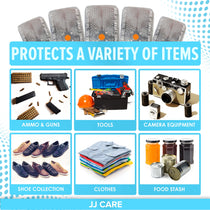 PRODUCT INFORMATION
CUSTOMER REVIEWS
PRODUCT INFORMATION
JJ Care is a company dedicated to providing high quality products and superior service, with the comfort and convenience of customers in mind. The Silica Gel Dehumidifier is just one of these products created after months of meticulous research, design and production. We made sure to only utilize the highest-quality materials evident in every 50g canister of the Silica Gel Dehumidifier, carefully inspected and quality-controlled before being sent out. With this diligent process, we can be sure of customer fulfillment after every use.
✅ MOISTURE ABSORBER - JJ Home Good's Silica Gel Dehumidifier is 50 grams of top-grade indicating silica gel encased in a durable tin canister. Get packs of these silica gel can in 2 or 6 and stash with any item that needs to be protected from dampness and excess moisture. Internal condensation can cause a lot of damage to electronics, photography, material collections and more. Dehumidifier for safe keeps moistures at bay.
✅ INDICATING SILICA GEL - Silica gel pillow packets come with everything - beef jerky, shoes, candies, film, popcorn, chips and whatnot. The desiccant dehumidifier keeps excess moisture and condensation at bay to keep things in pristine or fresh condition. JJ Home Goods only uses top-grade indicating orange silica gel which changes to green when it has soaked up the maximum amount of moisture it can absorb. It is the perfect dehumidifier for gun safe & cabinet.
✅ RECHARGEABLE MOISTURE ABSORBER - JJ Home Good's premium-grade indicating silica gel beads identify when the desiccants have been saturated. From an orange color, the beads turn into green which means it's time to recharge. Place the canister in a 280-300°F oven for 2 to 3 hours or until the beads turn orange again. Reactivation hours can be extended for overly saturated beads. It is portable and easy to use rechargable dehumidifier for gun safe.
✅ IN DURABLE TIN CANISTERS - The indicating silica gel beads for gun safe dehumidifiers are tightly encased in a compact tin canister equipped with vents and a hole for easy inspection. The tins are leak-proof and sturdy aluminum canisters that last for a long period of time. Conveniently place these dehumidifier gun safe tins with items that need moisture protection. These can cover up to 30 cu ft of any enclosed space.
✅ PROTECTS A VARIETY OF ITEMS - Store JJ Home Goods Silica Gel Dehumidifier canisters with anything that needs to be protected from moisture. Humidity and excess moisture in an enclosed space can cause serious damage to a lot of items. Throw in these canisters as dehumidifiers for gun safe, and with your coin collection, gun and ammo safe, tool box, photography equipment, blades, RV, shoe collection and small spaces like bedrooms and closets.
SHIPPING
Free shipping for all orders $40 up that includes eligible items from any product category.
---
PAYMENTS
Accepts the following payment methods:
Credit Card: Visa, MasterCard, Maestro, American Express. The total will be charged to your card when the order is shipped.
PayPal: Shop easily online without having to enter your credit card details on the website.
---
RETURN POLICY
You can return any item purchased on JJ CARE within 30 days from the date of your purchase.