JJ CARE Commode Liners for Bedside Toilet Chair Bucket - Pack of 90 Disposable Bedside Commode Liners with Absorbent Pads - Adult Potty Chair Liners & Portable Toilet Liner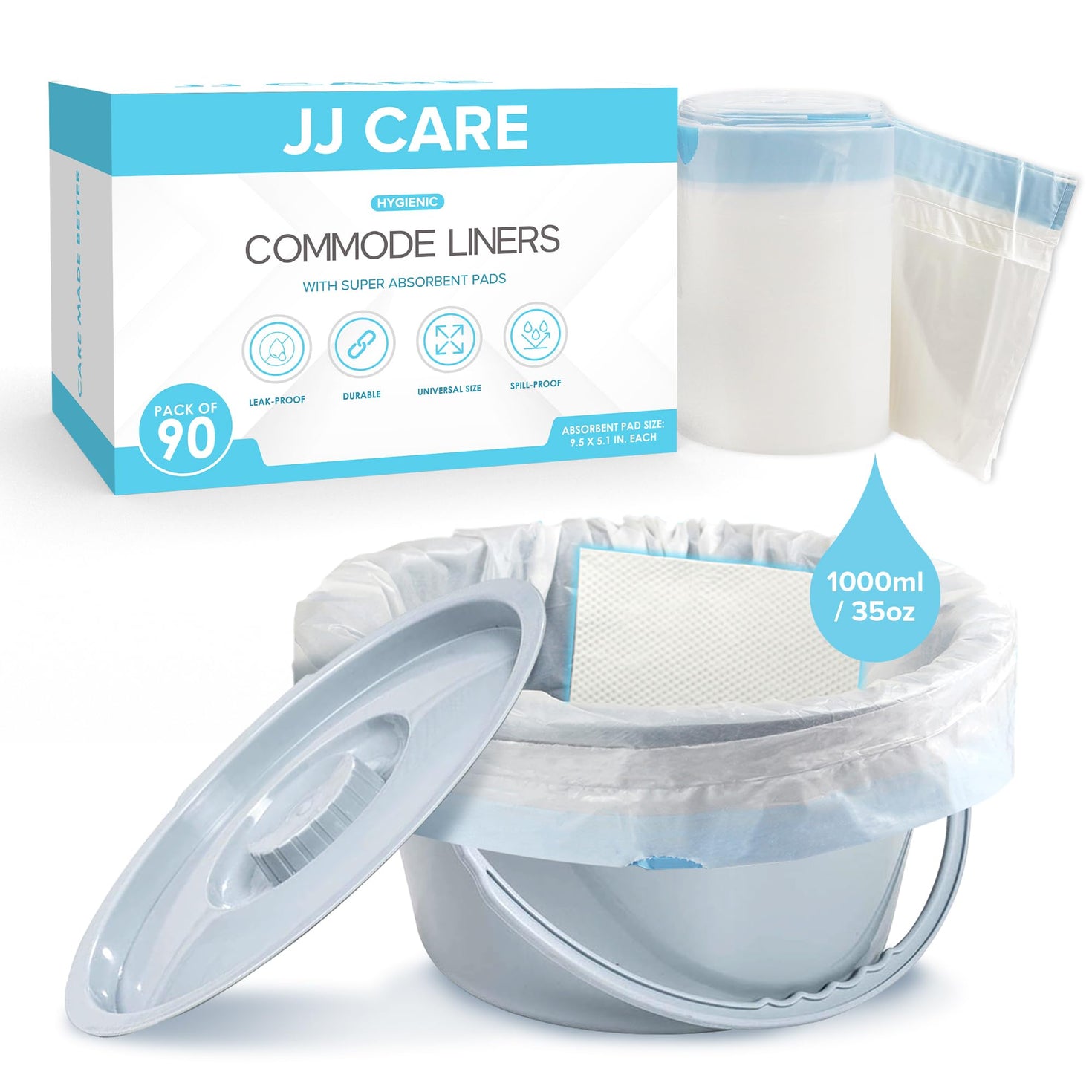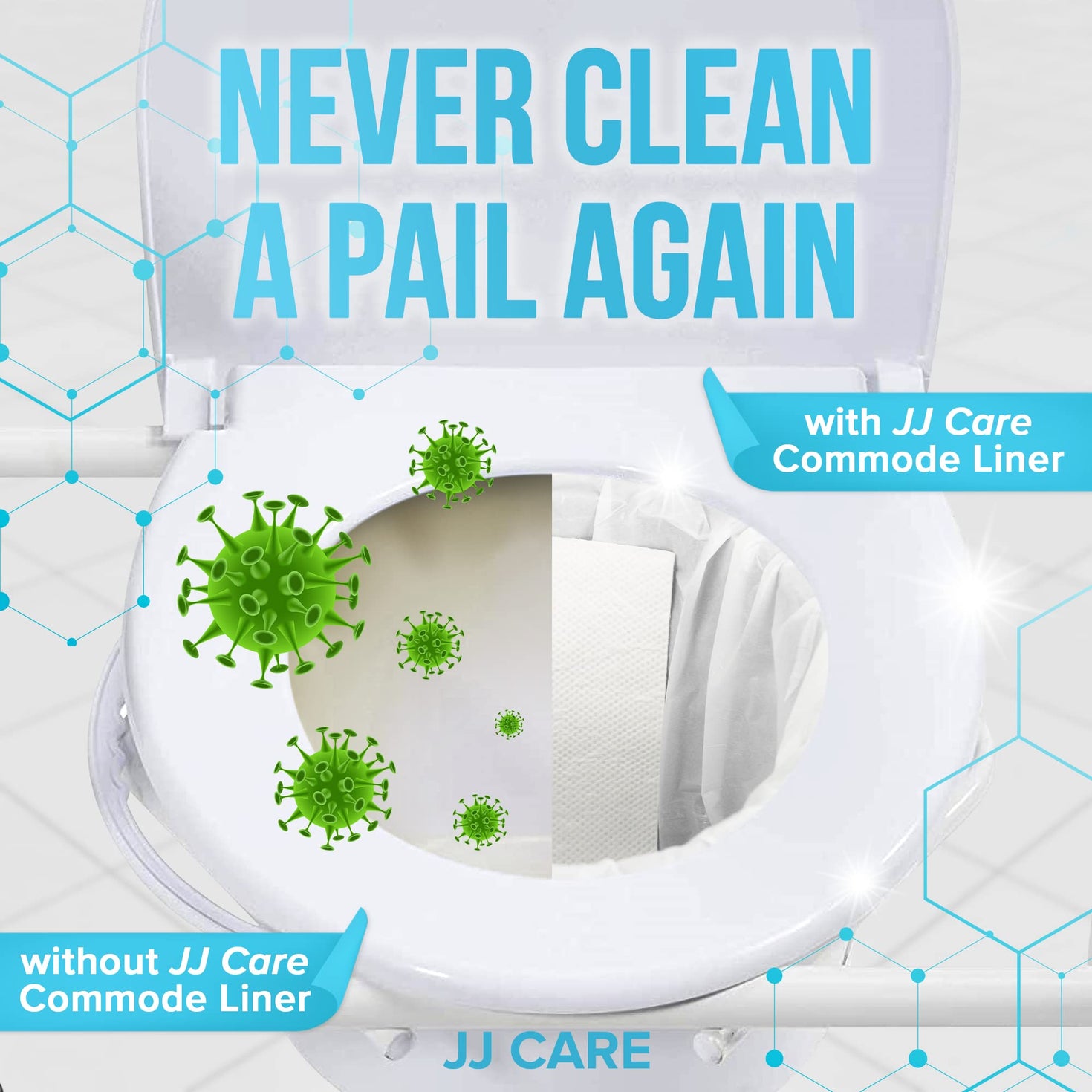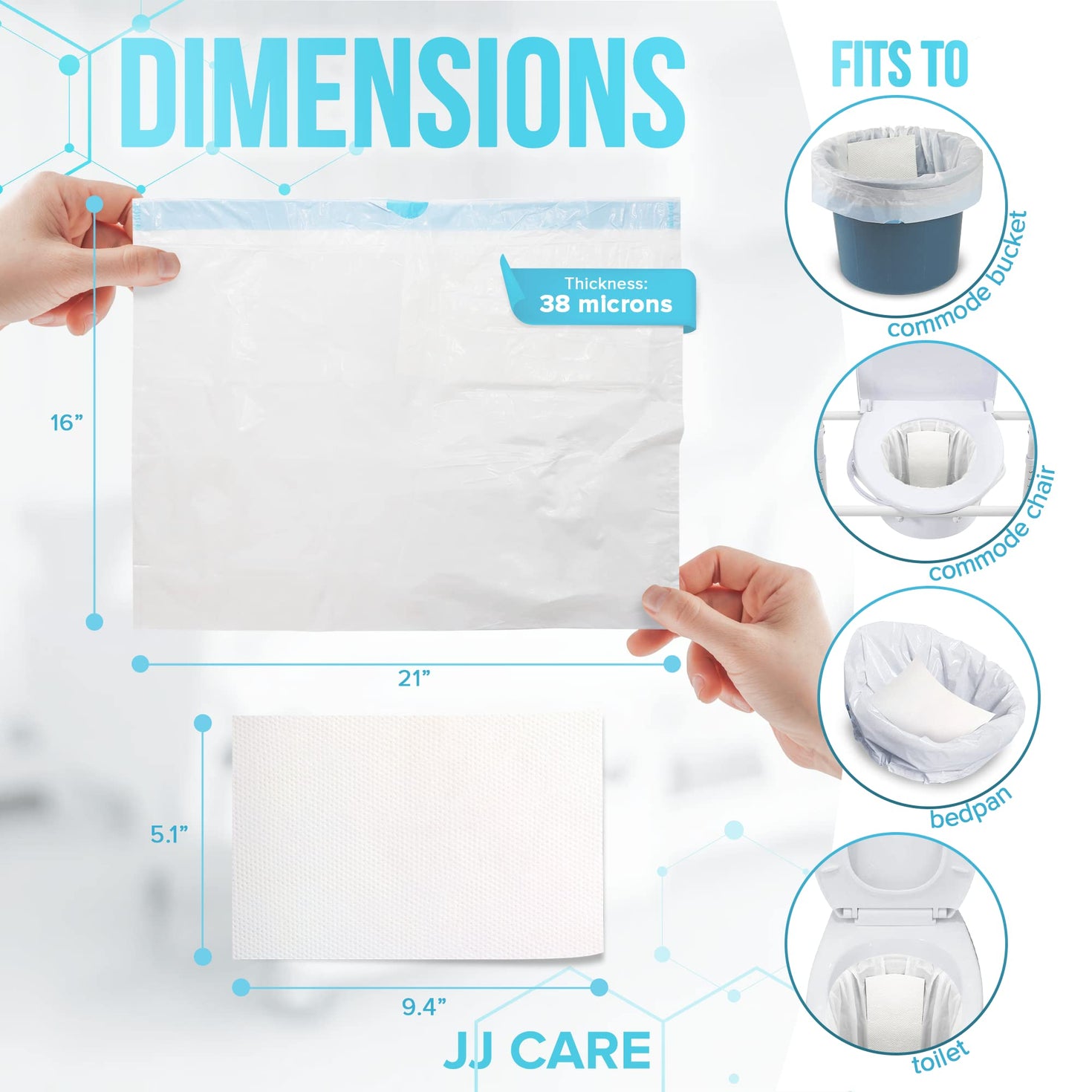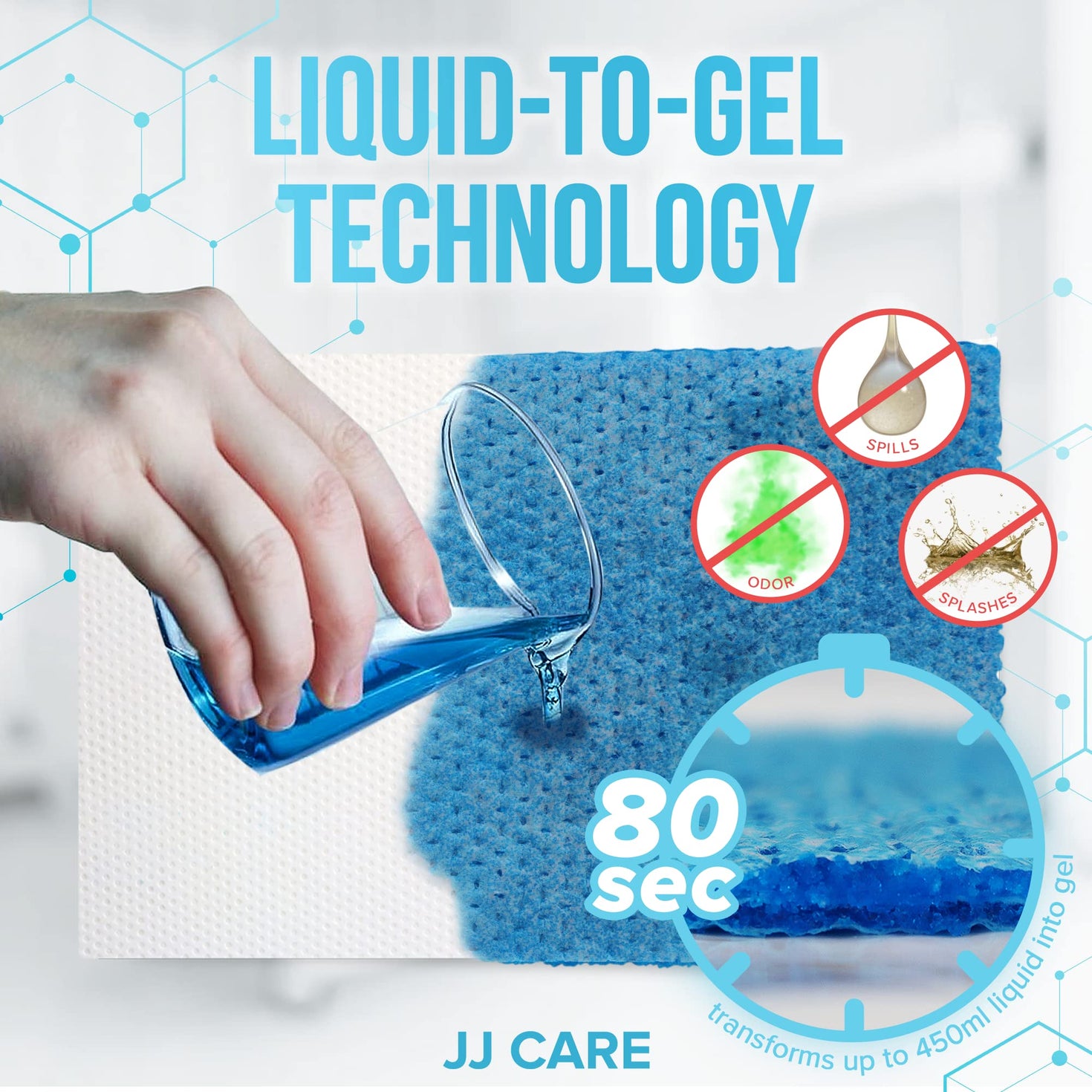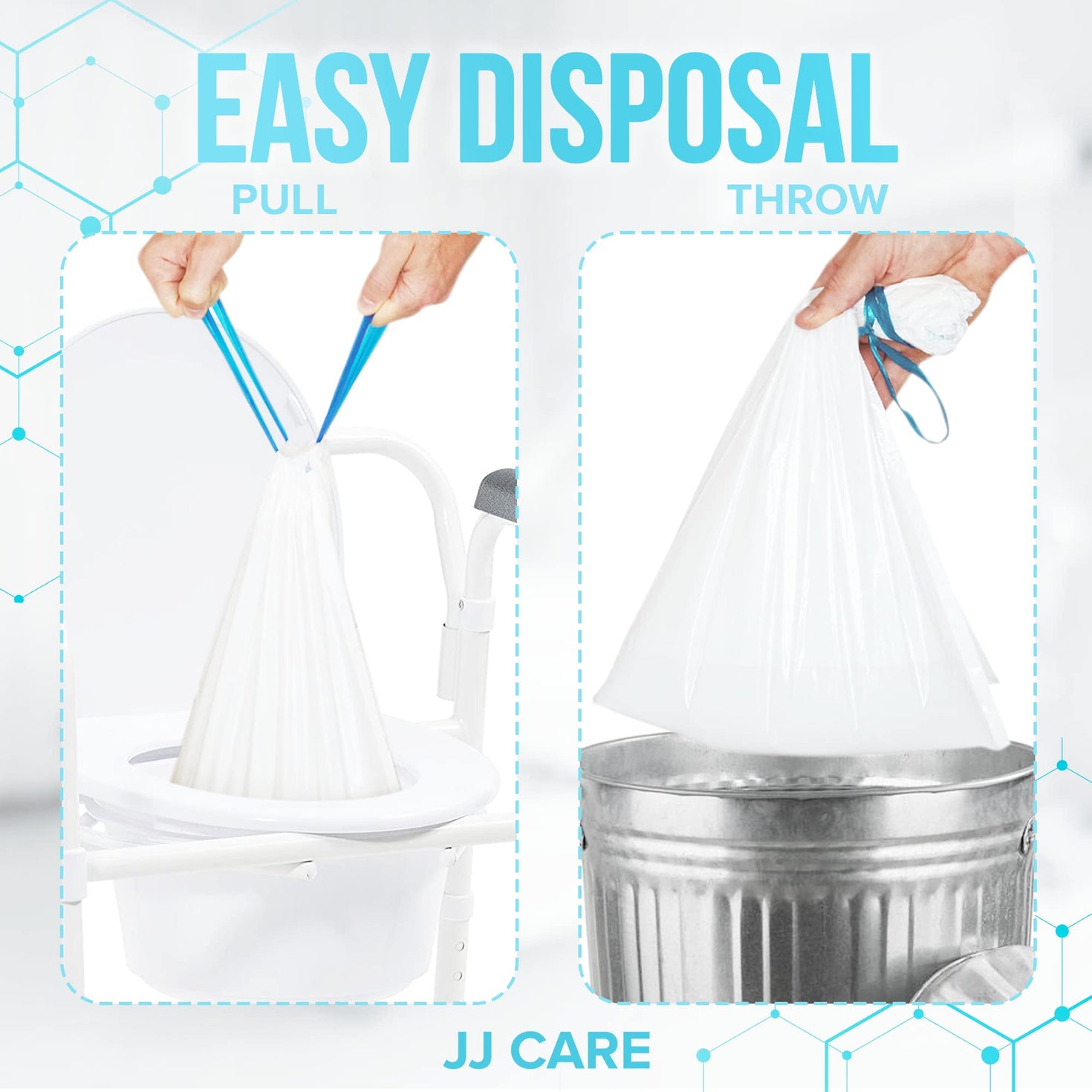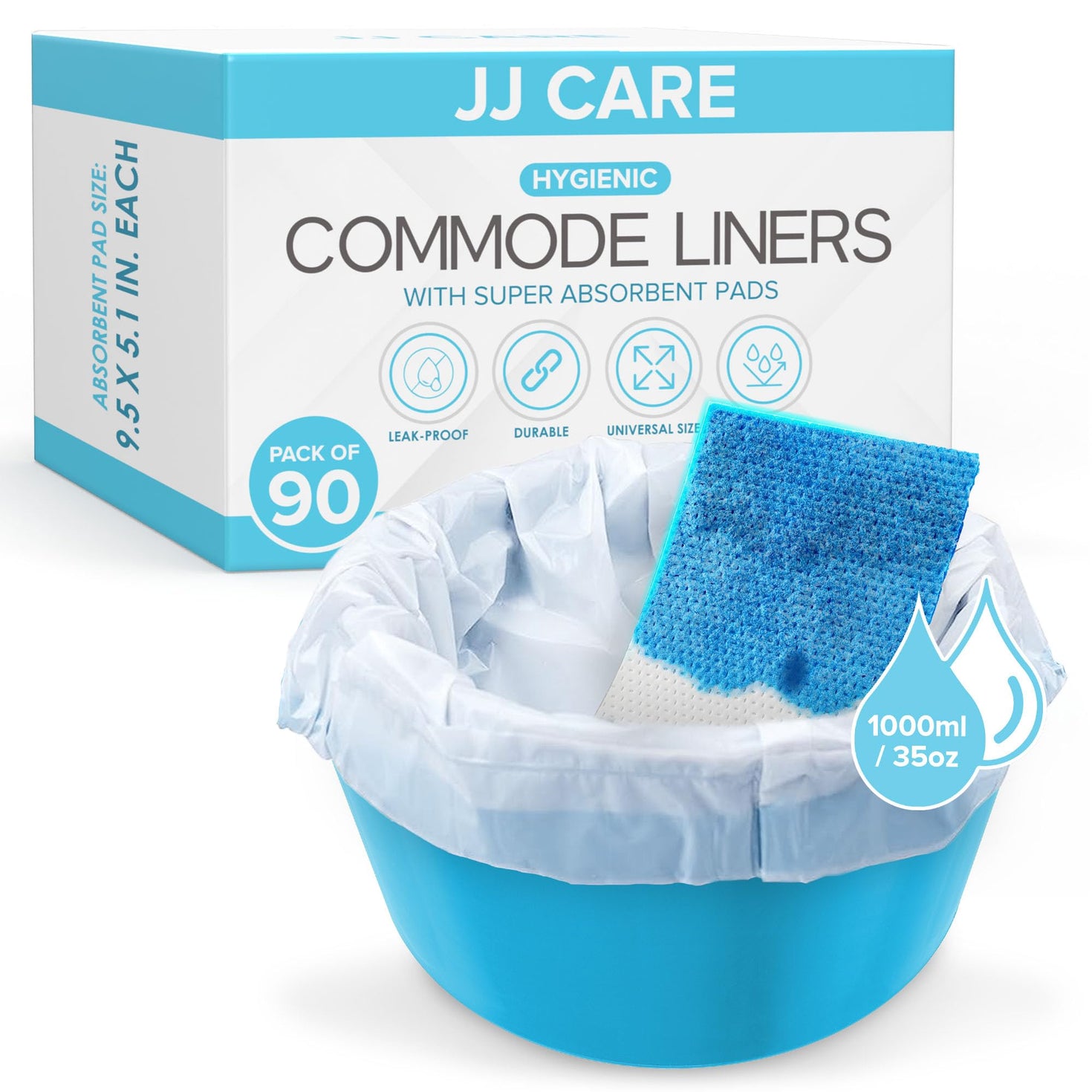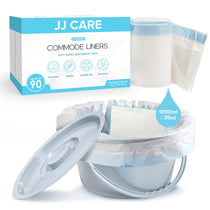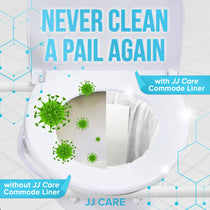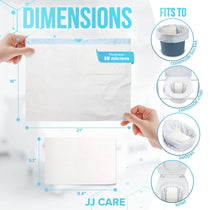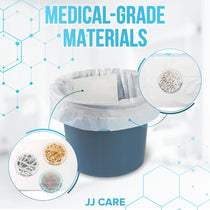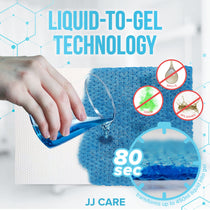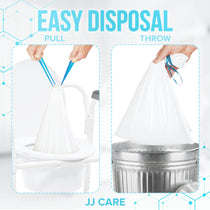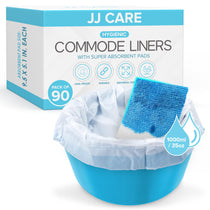 PRODUCT INFORMATION
CUSTOMER REVIEWS
PRODUCT INFORMATION
Introducing JJ CARE Bedside Commode Liners with Absorbent Pads, the perfect solution for anyone in need of a comfortable, leak-proof and hygienic portable toilet system. Our commode liners are designed with the highest quality materials to ensure comfort and safety for seniors, patients and caregivers alike. Each pack of 90 disposable commode liners fits any standard bedside toilet chair bucket, making it an ideal fit for use in hospitals, nursing homes, homecare settings or even for personal use at home. Our commode liners feature super absorbent pads that effectively capture and lock in any liquid waste, preventing spills and odor. The liners are also leak-proof, ensuring a hygienic and easy-to-use experience every time. These comode poop bags with liners are incredibly easy to use. Simply unfold the liner and place it into the commode bucket, ensuring that the absorbent pad is facing upwards. After use, simply remove the liner from the bucket and dispose of it properly. The compact and lightweight design of our commode liners makes them easy to store and transport, so you can always have them on hand when you need them. At JJ CARE, we are committed to providing high-quality products to enhance the quality of life for seniors and patients. Our Bedside Commode Liners with Absorbent Pads are just one example of our commitment to excellence. Order your pack of 90 commode liners today and experience the convenience, comfort and reliability that JJ CARE products provide.
✅ Disposable - These Bedside Commode Liners makes patient care sanitary and convenient. These leak-proof liners serve as a layer of protection from possibly contaminated body fluids. Never have to clean a soiled commode bucket again.
✅ With Absorbent Pad – Prevent spills, splattering and even unwanted odor with these disposable bedside commode liners. JJ Care toilet chair liners come with absorbent pads that can turn 450mL of body fluids into gel in just 80 seconds!
✅ Drawstring Liners – No more cleaning soiled pails or bedpans. After use, Pull the drawstrings together to close the bedside commode liner & tie around the opening for a tighter seal. Easy closure minimizes caregiver's exposure to body fluids.
✅ Universal Fit Liners – Our Bedside Commode Liners easily fit into bedside commode buckets, potties & the standard adult bariatric bedside commode pail. Just fit the liner in the bucket and flatten. Then place the absorbent pad inside the liner.
✅ Patient Care Essential – Premium disposable liners are essential to comfortable patient care. Made of medical grade plastic with drawstring for a no-mess disposal. The super absorbent pad is made up of fibers that quickly turn liquid into gel.
CUSTOMER REVIEWS
SHIPPING
Free shipping for all orders $40 up that includes eligible items from any product category.
---
PAYMENTS
Accepts the following payment methods:
Credit Card: Visa, MasterCard, Maestro, American Express. The total will be charged to your card when the order is shipped.
PayPal: Shop easily online without having to enter your credit card details on the website.
---
RETURN POLICY
You can return any item purchased on JJ CARE within 30 days from the date of your purchase.