JJ CARE Faraday Fabric (44" x 39" Faraday Cloth + 24" x 1" Long Faraday Tape + Instructions)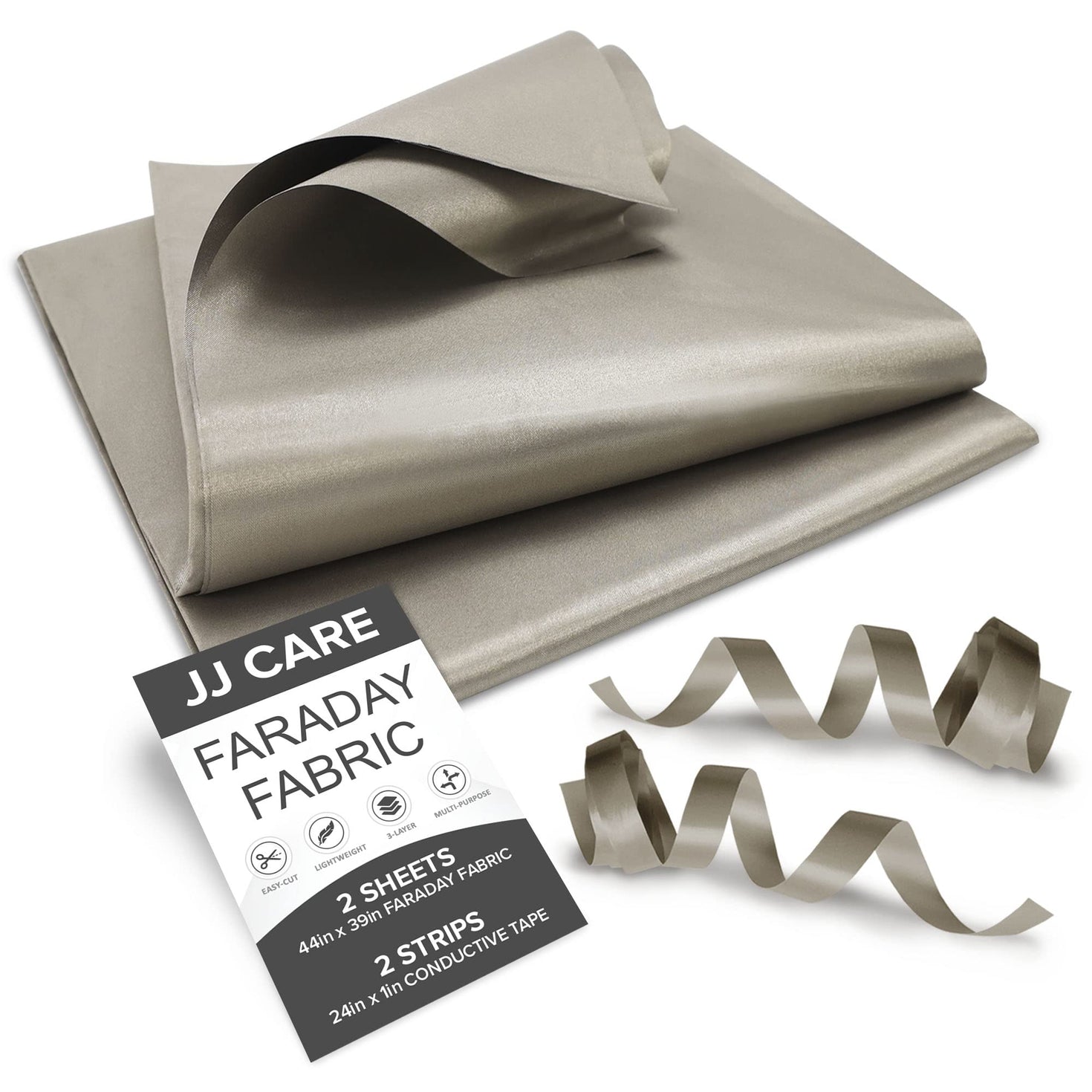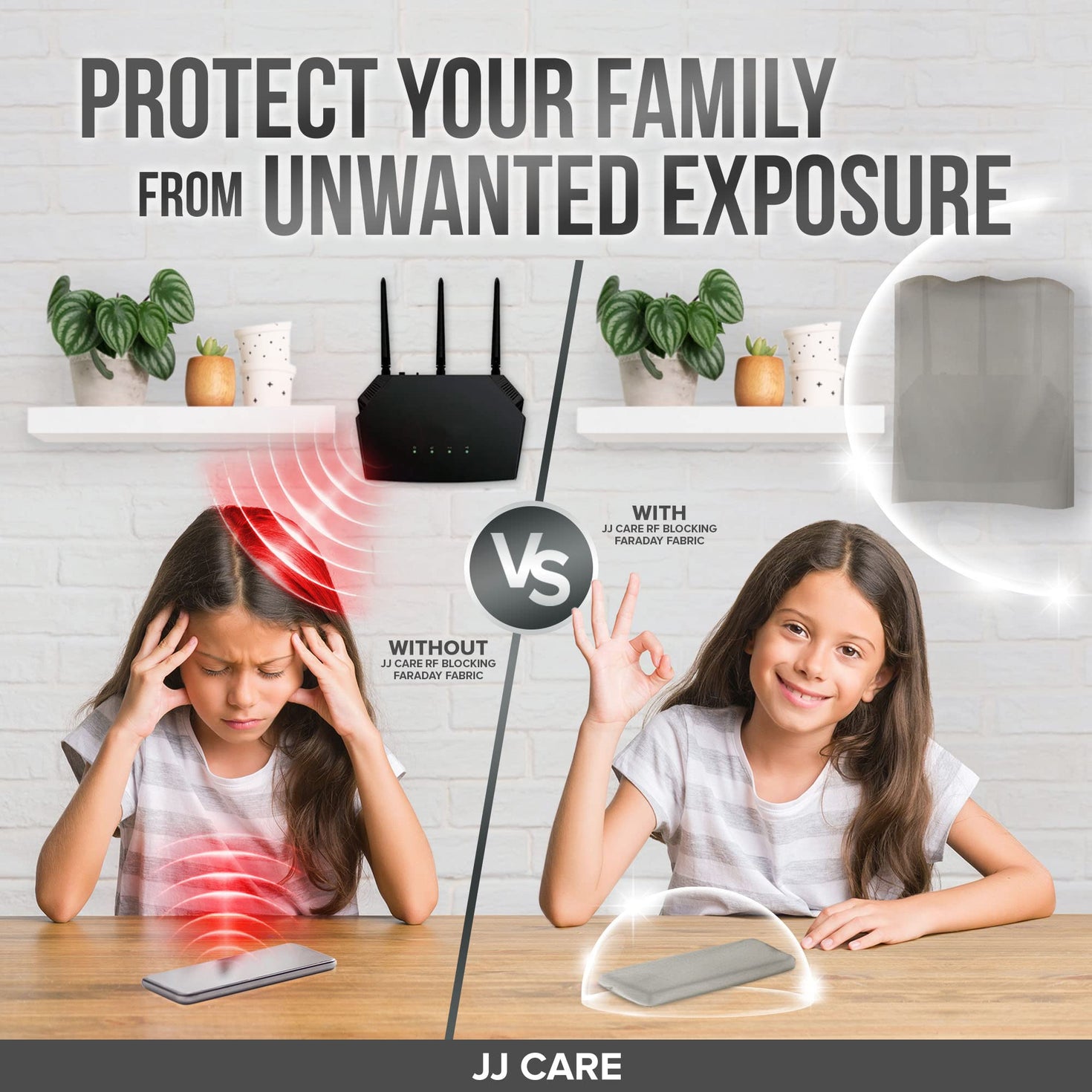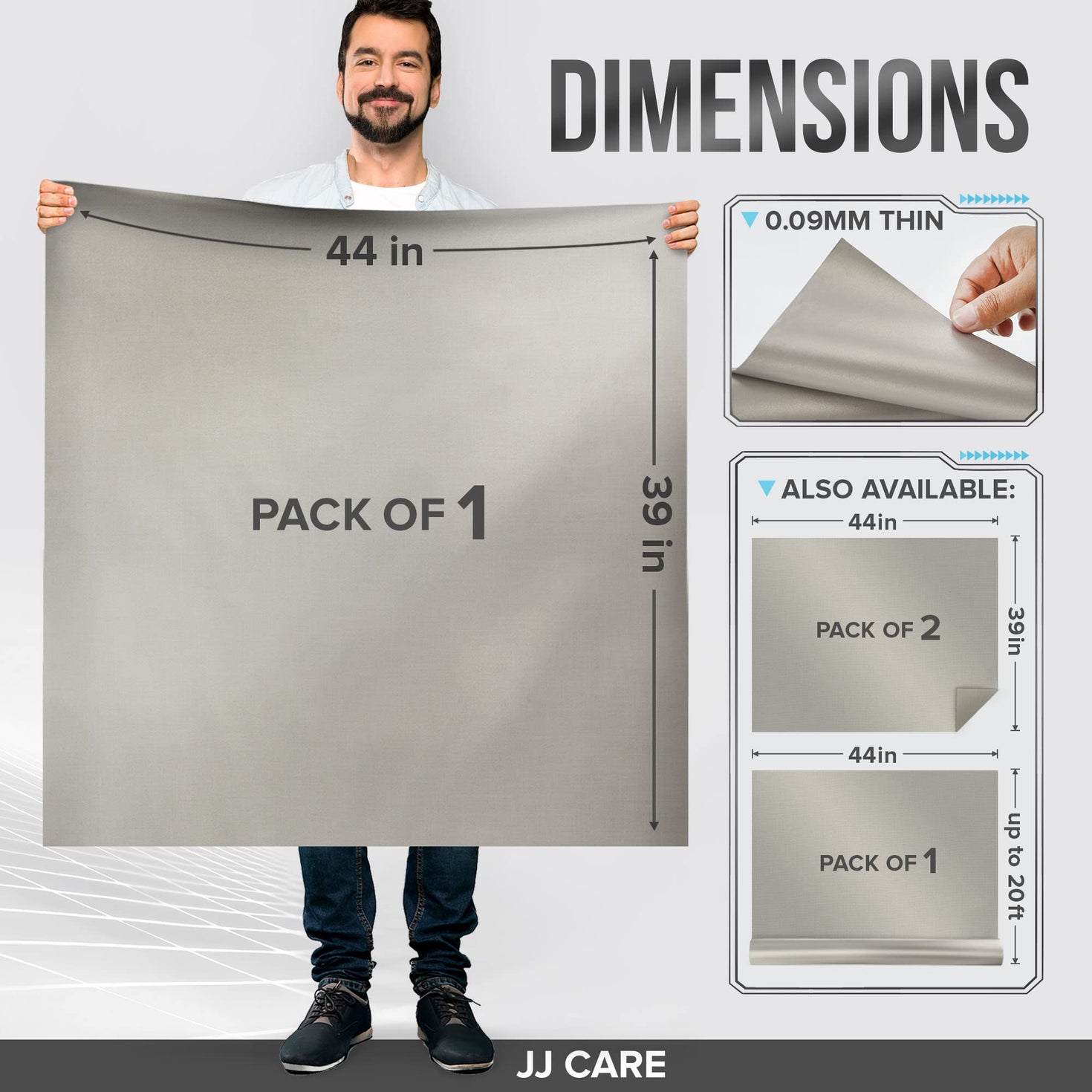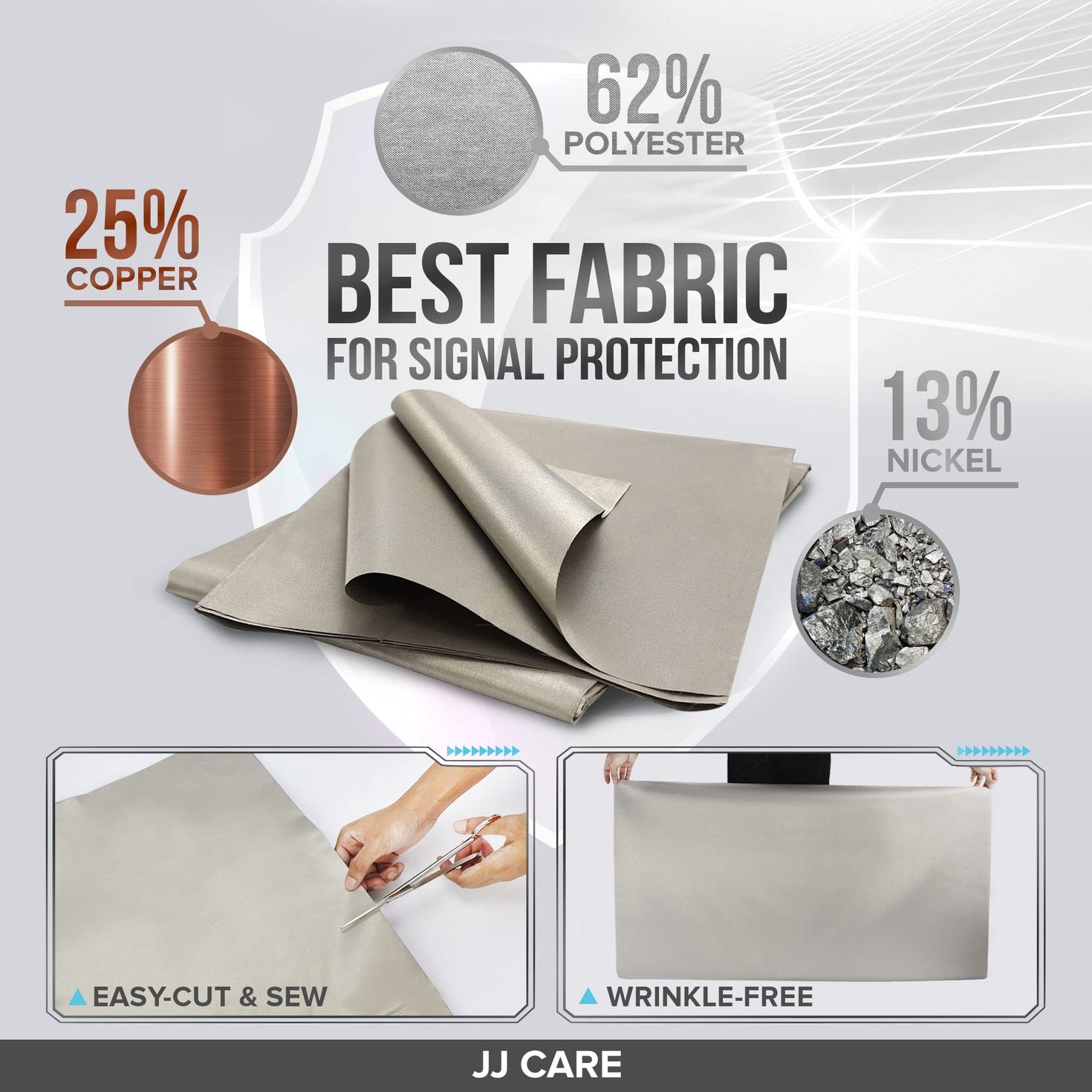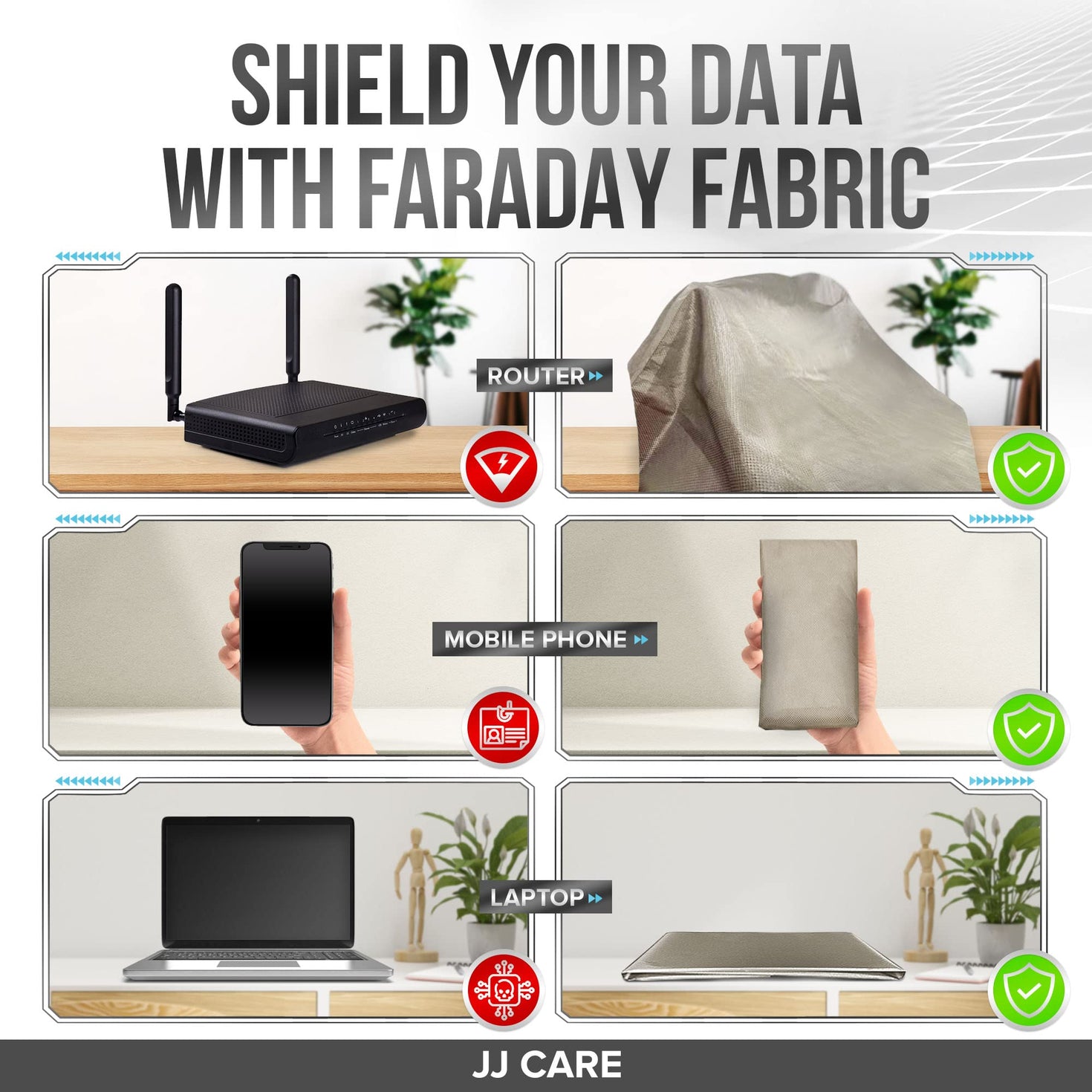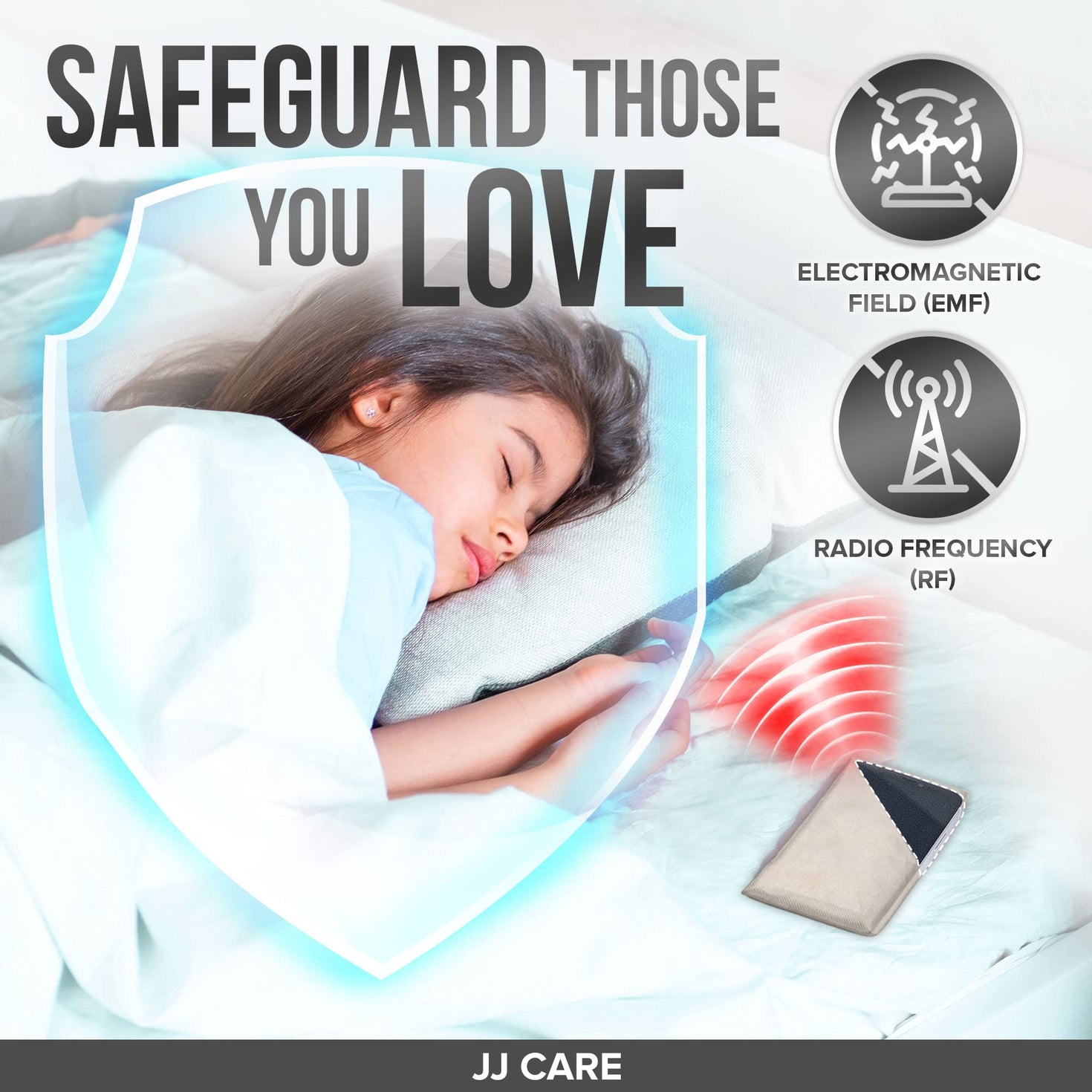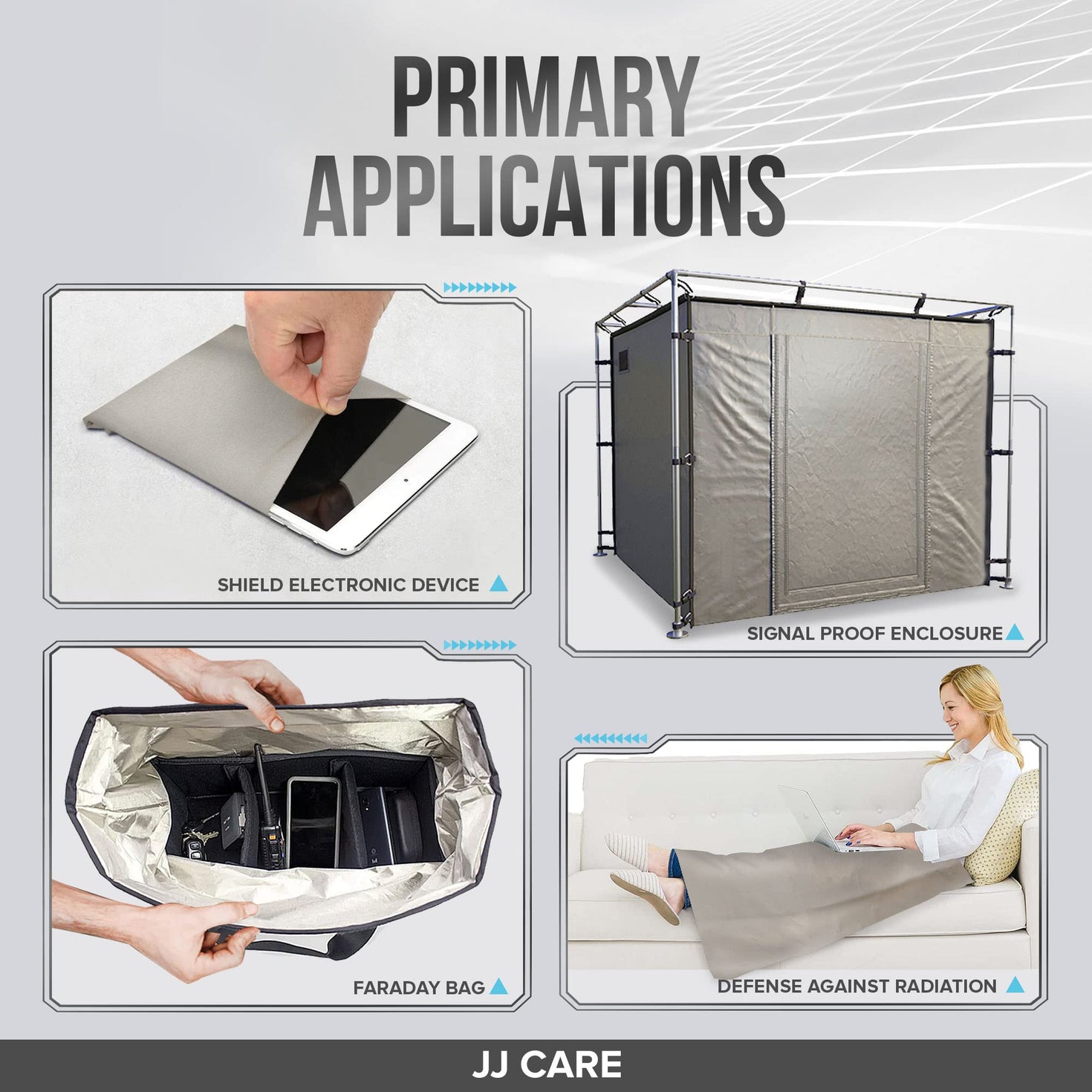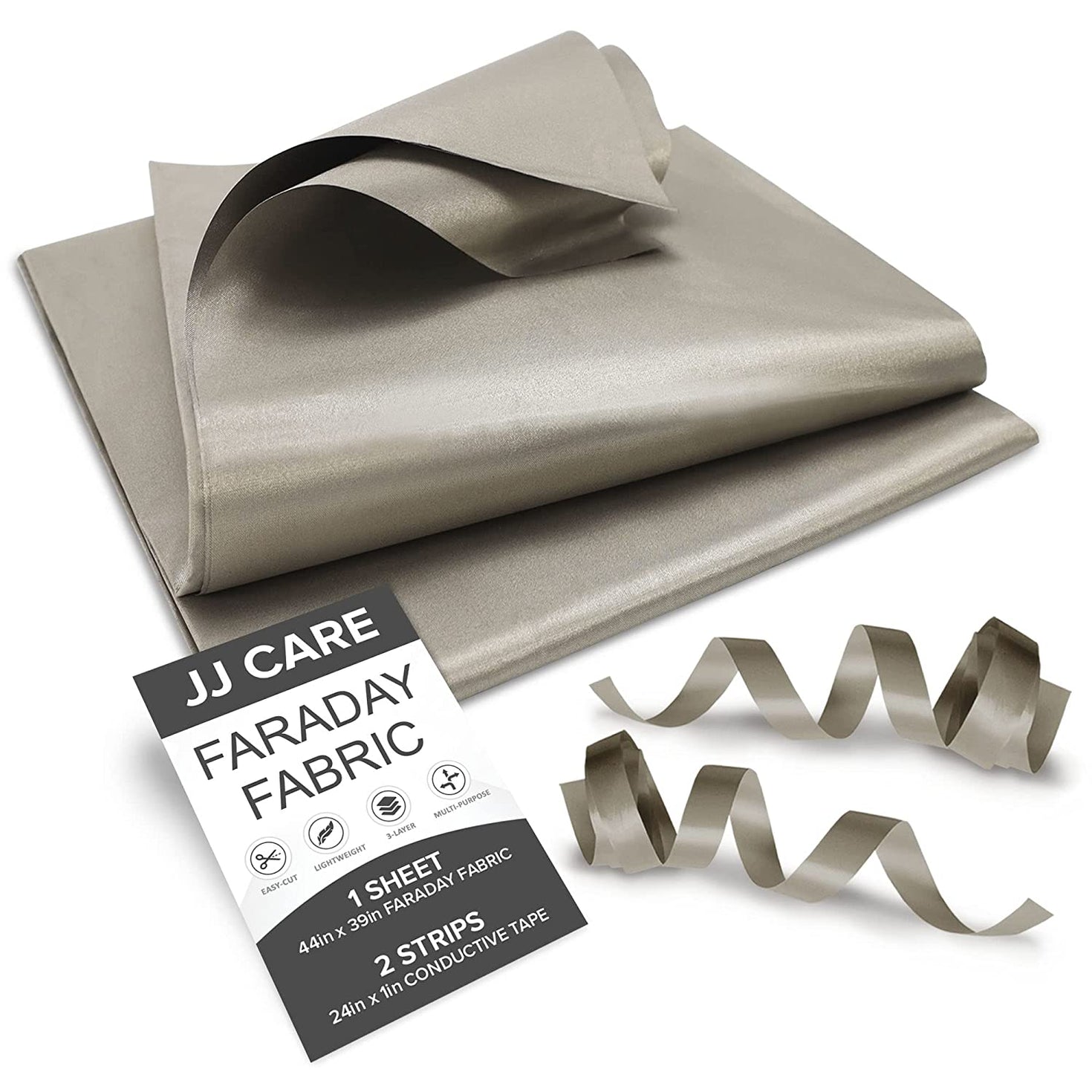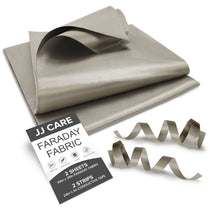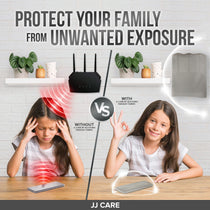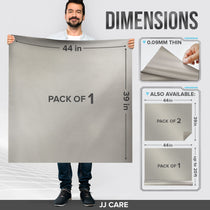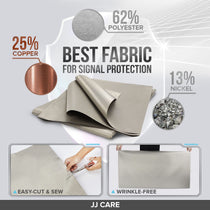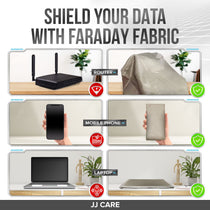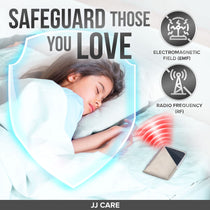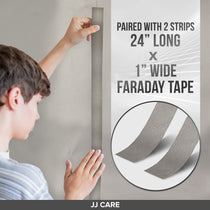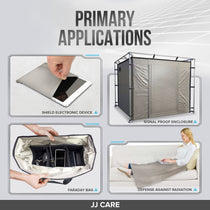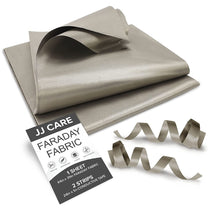 PRODUCT INFORMATION
CUSTOMER REVIEWS
PRODUCT INFORMATION
JJ CARE Faraday Fabric Shield 44 inches x 39 inches long- It is plated with polyester fiber and the metals nickel and copper which are both superior when it comes to conducting electrical current. Despite its outstanding make, the Faraday Fabric is easy to cut and sew like a normal fabric and it's wrinkle-free, too. It's wide variety of uses include the creation of wallets, bags, tents, curtains, e-textiles, anti-static cloths and so much more. The Faraday Fabric also makes for a perfect conductive mat for people who are practicing Earthing or Grounding.

✅ SUPERIOR PERFORMANCE - There are highly secure situations that require blocking off certain signals. The Faraday Fabric is an efficient material that can be used as a safeguard against signals and emissions thanks to its 3-layer composition.
✅ HIGHEST QUALITY COMPONENTS- The Faraday Cloth is made of polyester fiber, metallic copper, and metallic nickel. Copper is a popular insulative metal due to its high conductivity and effectiveness in signal reduction. Because of its high electrical conductivity, nickel is also widely used in safeguarding application forms.
✅ FOR COMMERCIAL AND PERSONAL USE - The need to preserve and protect digital information in devices, as well as technological privacy, which makes the Faraday Fabric essential for businesses. During discrete procedures, the farady cloth helps to protect effectively clinches and improves digital isolation. This faraday fabric can also be used to conceal your home from harmful signals. The fabric is used in retail to line bags and purses to prevent skimming.
✅ FREE FARADAY TAPE - The Faraday Fabric is 44 inches wide and 20 feet long. Just like standard faraday cloth, this wrinkle-free material is easy to cut and sew to create custom coverings or mesh barriers according to your shielding needs. The kit includes a free conductive Faraday adhesive tape (6.6 yards long) that can be used to stick multiple sheets together and close enclosures.
✅ MULTI-FUNCTIONAL - As disruptive signals can come from inside or outside the home, more and more homes are using these faraday fabric to create enclosures against exposure to unwanted signals.

CUSTOMER REVIEWS
SHIPPING
Free shipping for all orders $40 up that includes eligible items from any product category.
---
PAYMENTS
Accepts the following payment methods:
Credit Card: Visa, MasterCard, Maestro, American Express. The total will be charged to your card when the order is shipped.
PayPal: Shop easily online without having to enter your credit card details on the website.
---
RETURN POLICY
You can return any item purchased on JJ CARE within 30 days from the date of your purchase.