JJ CARE Fire Blanket for Home 40"x40"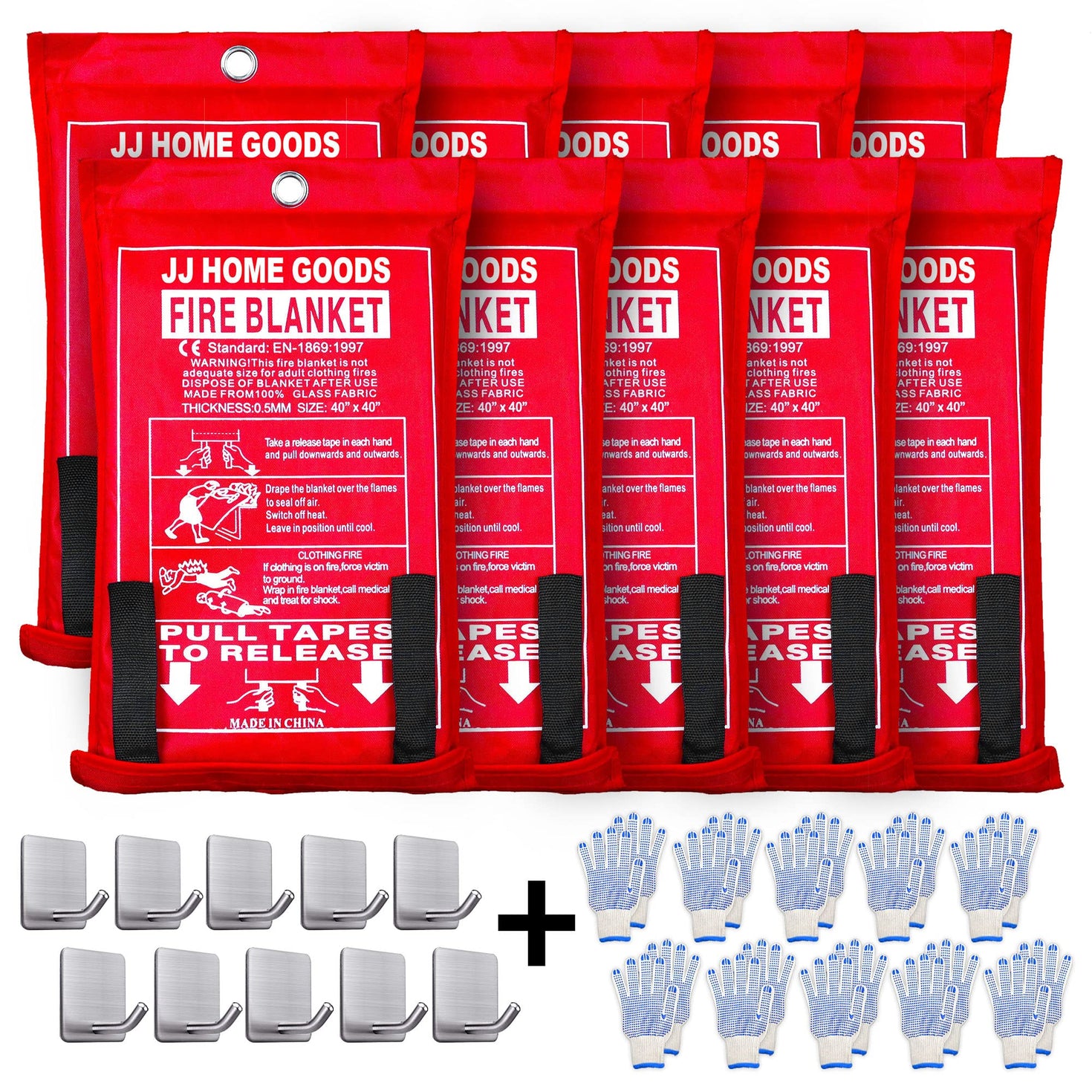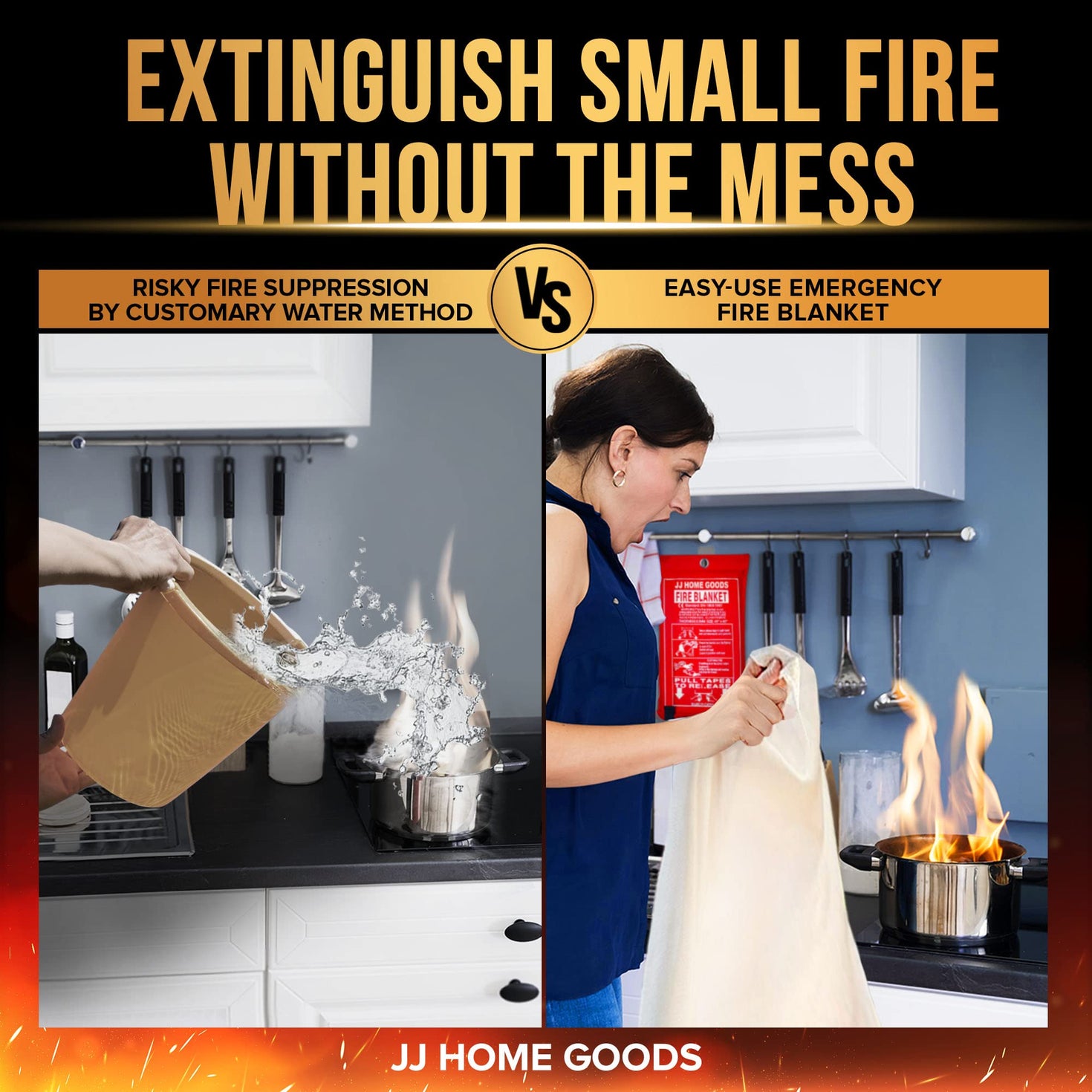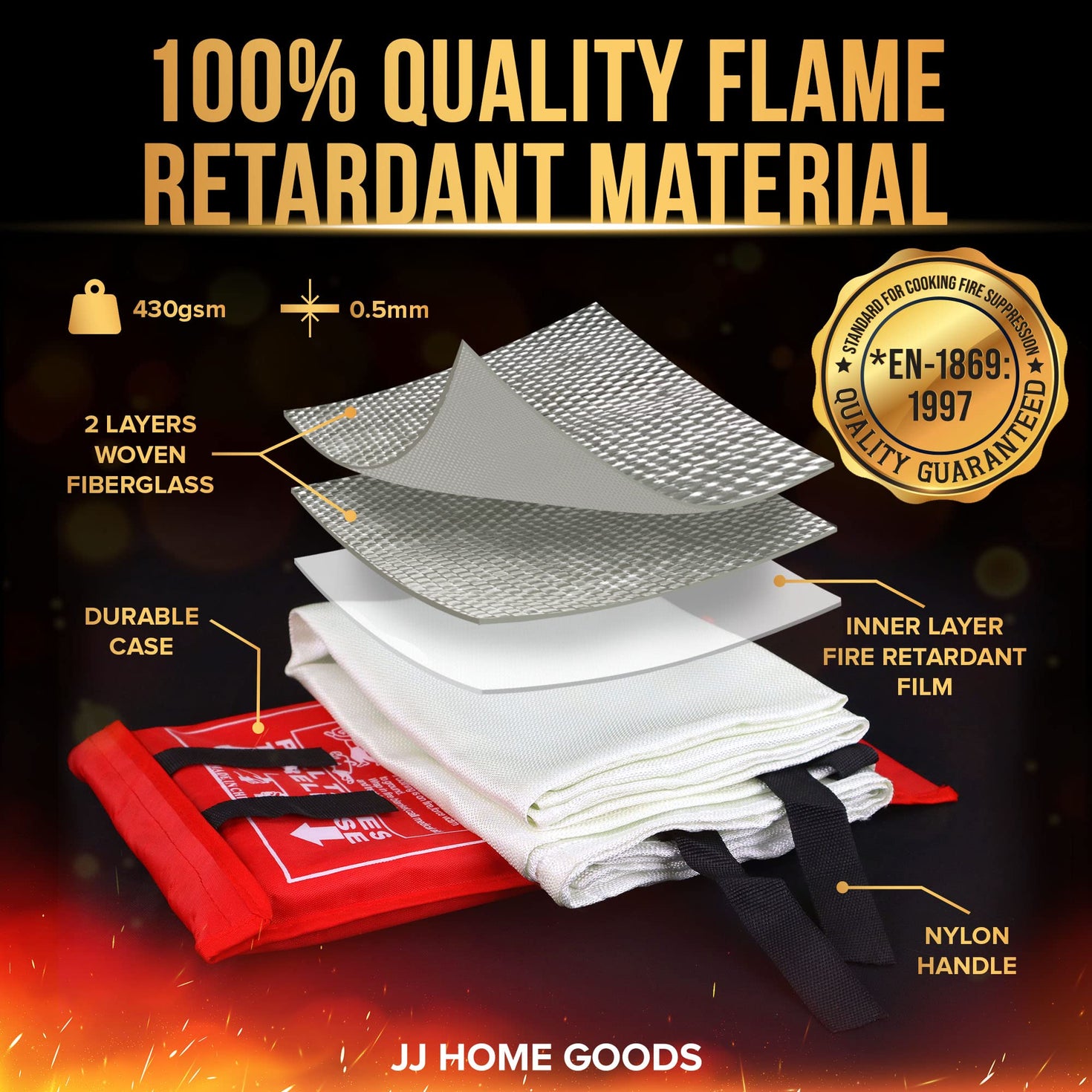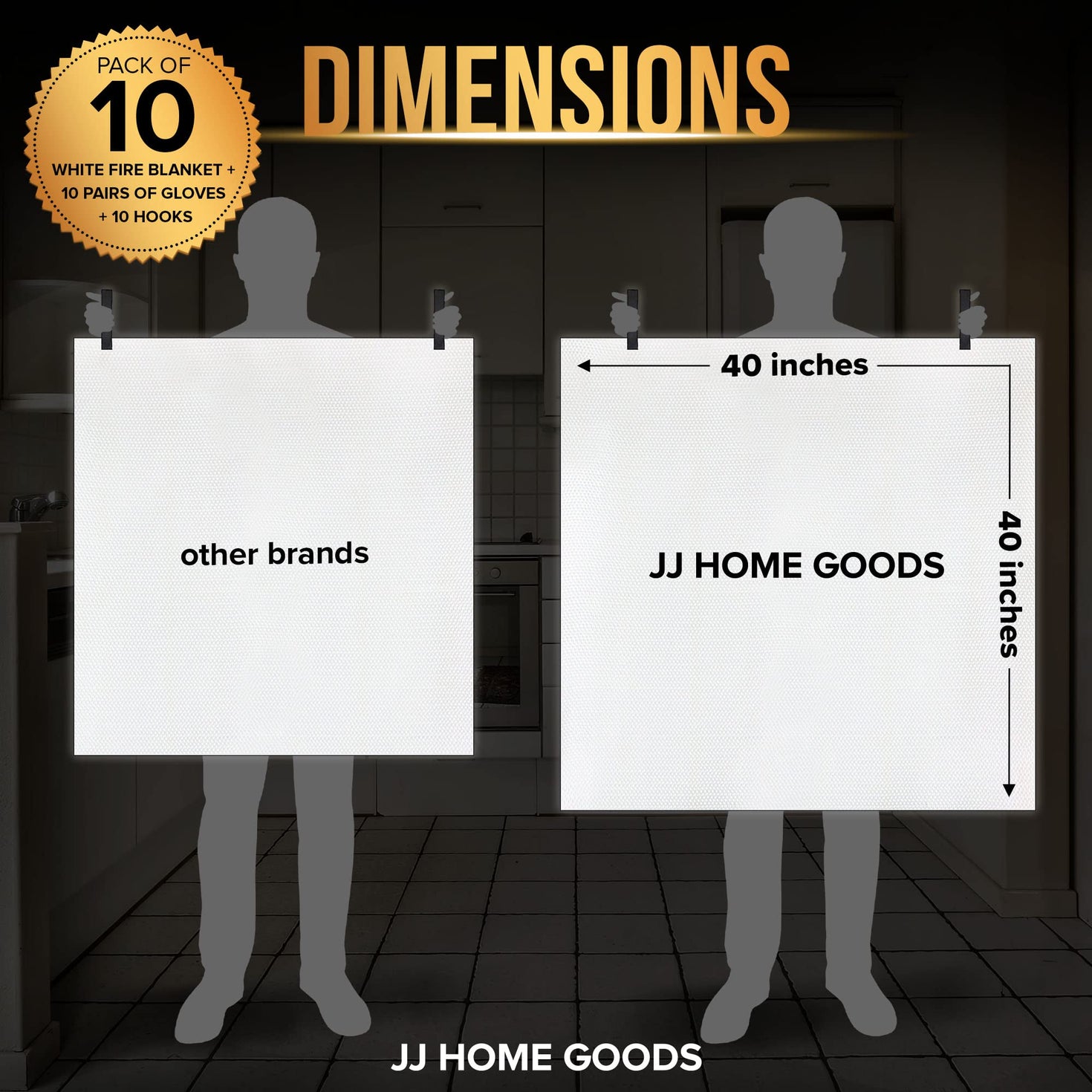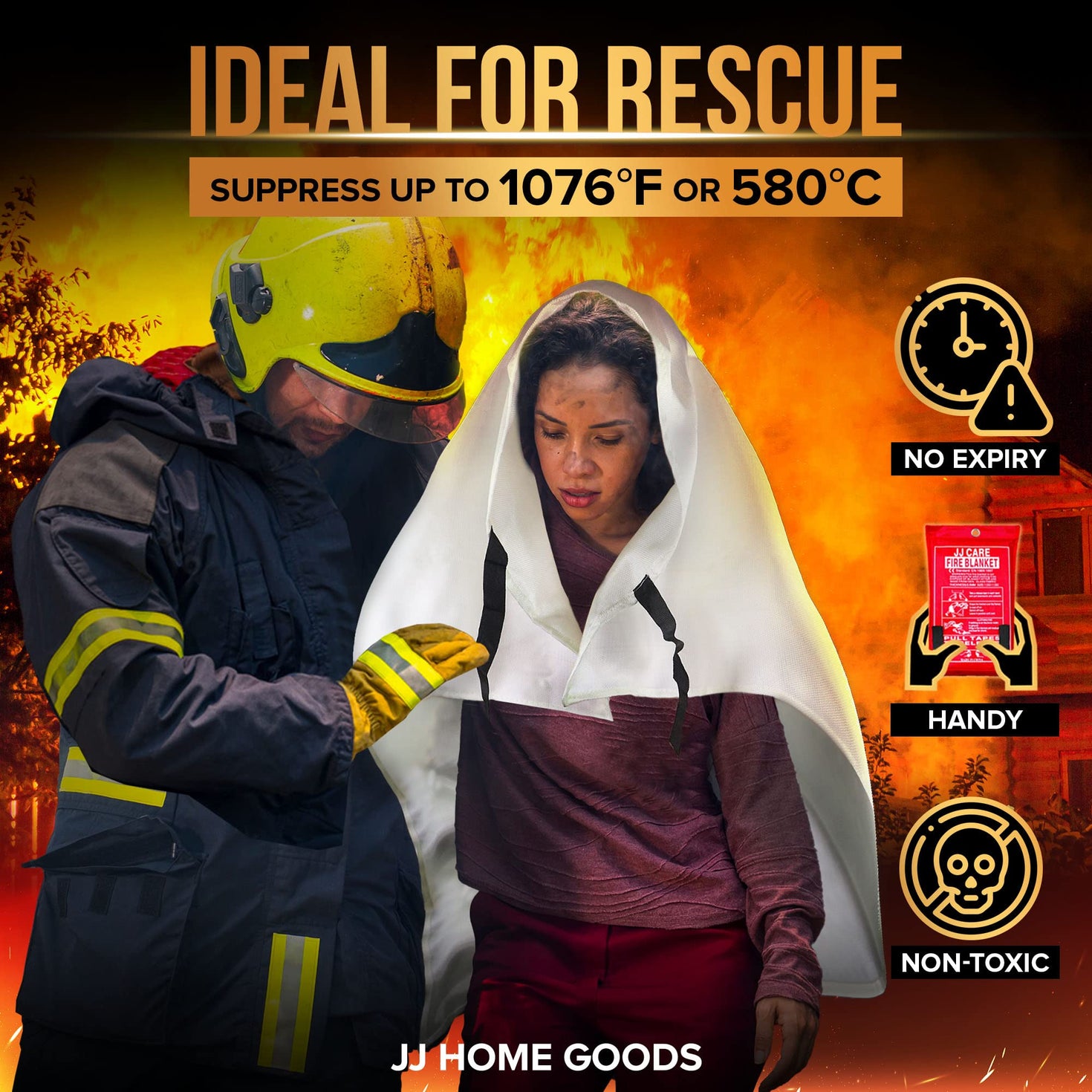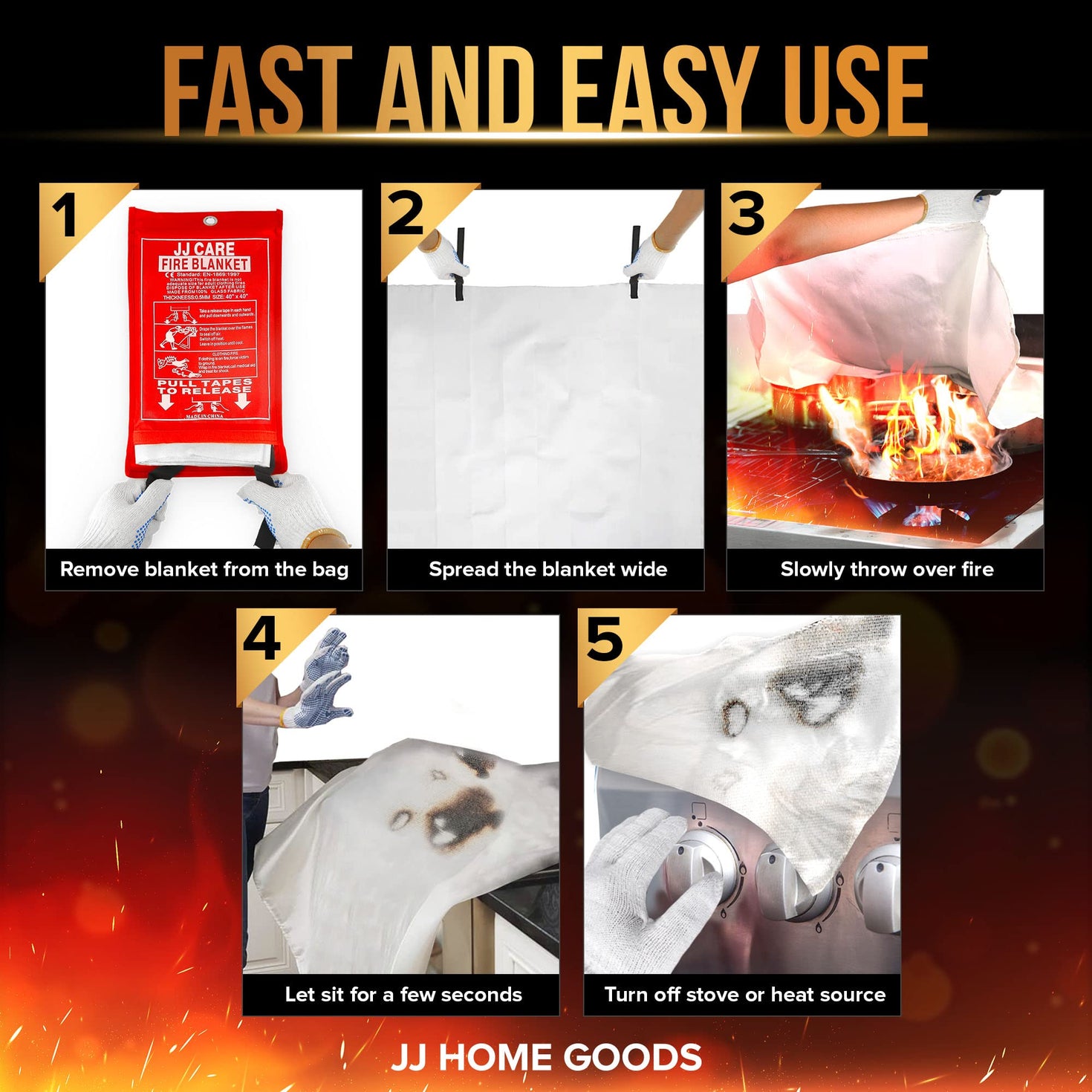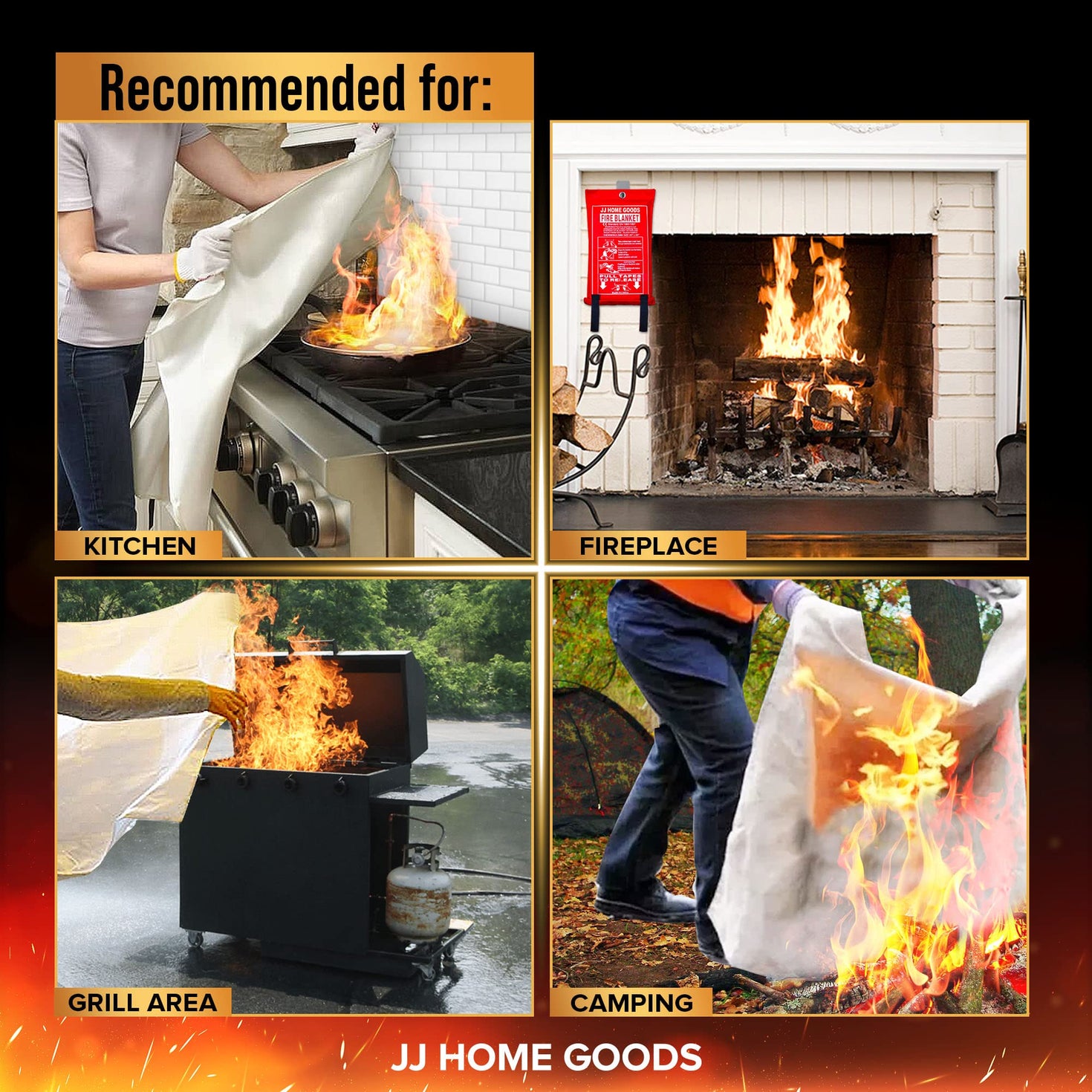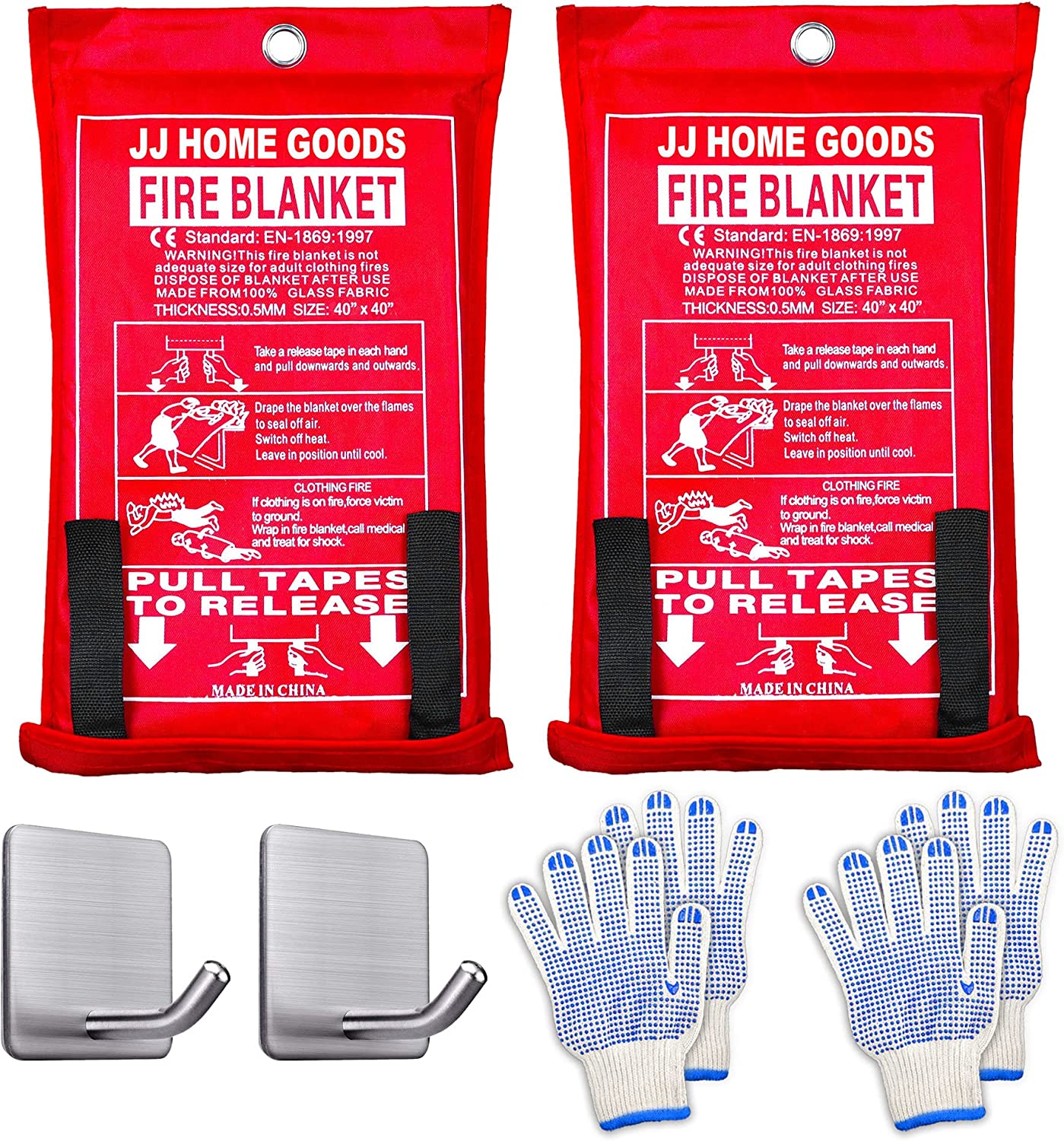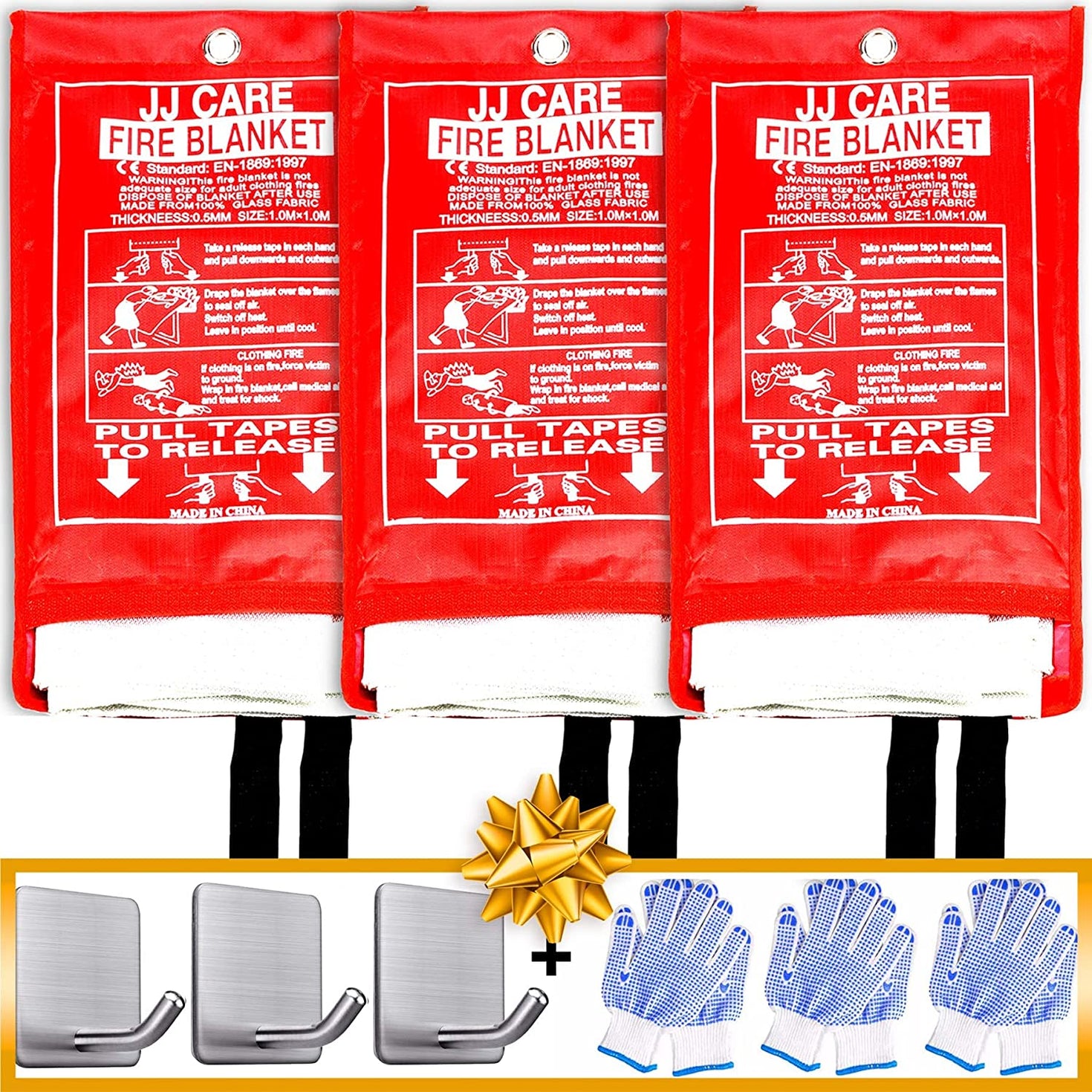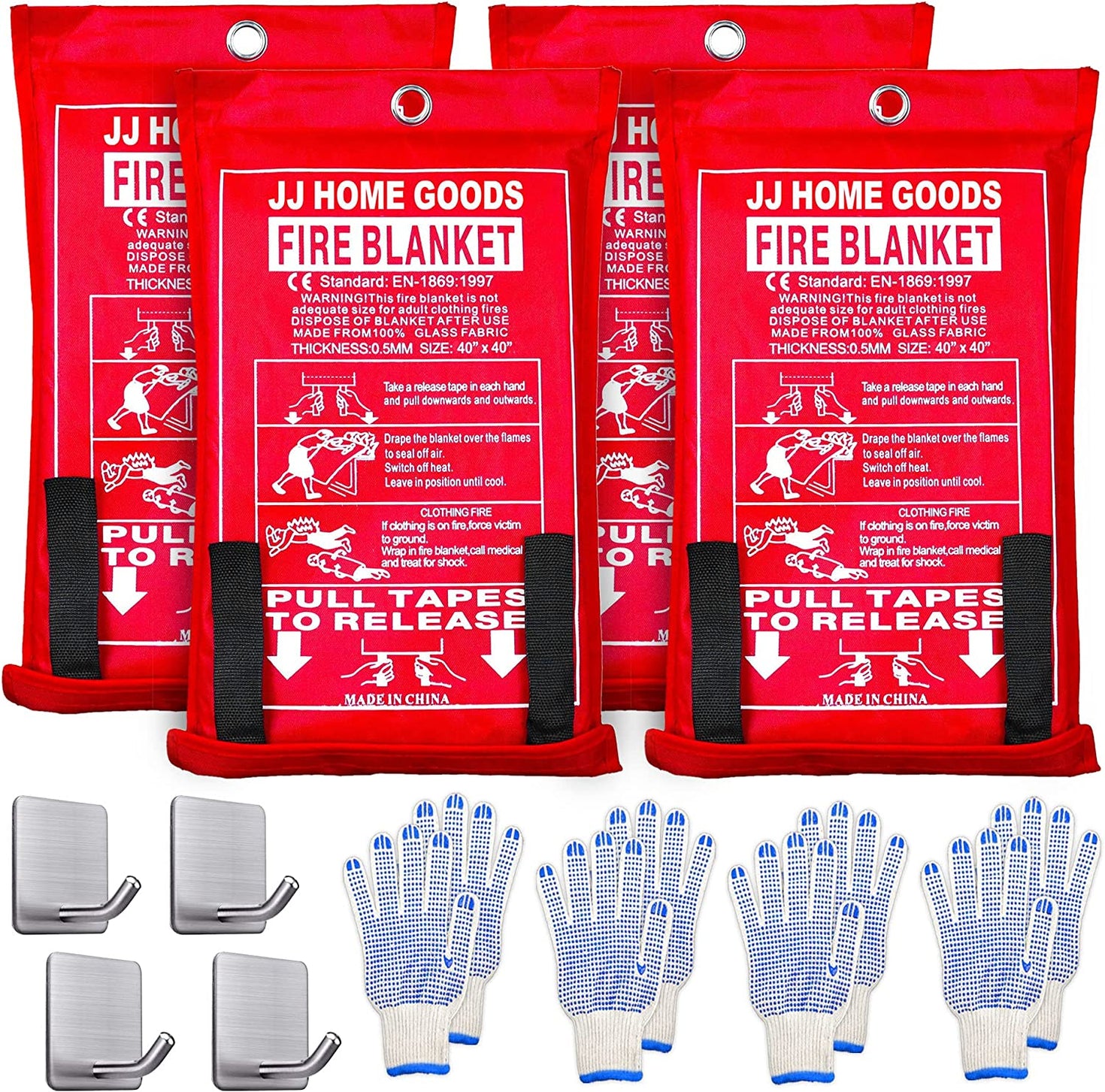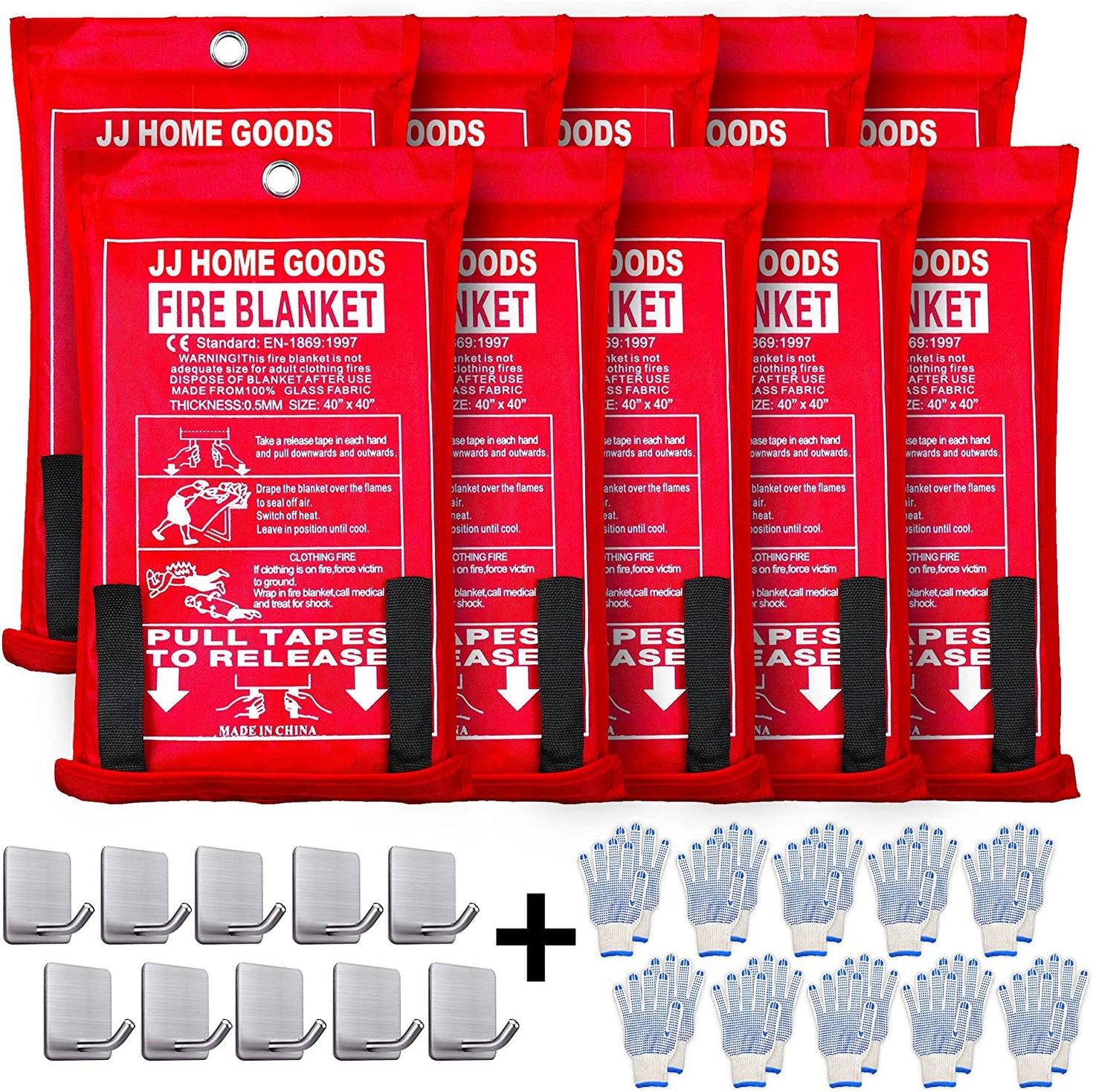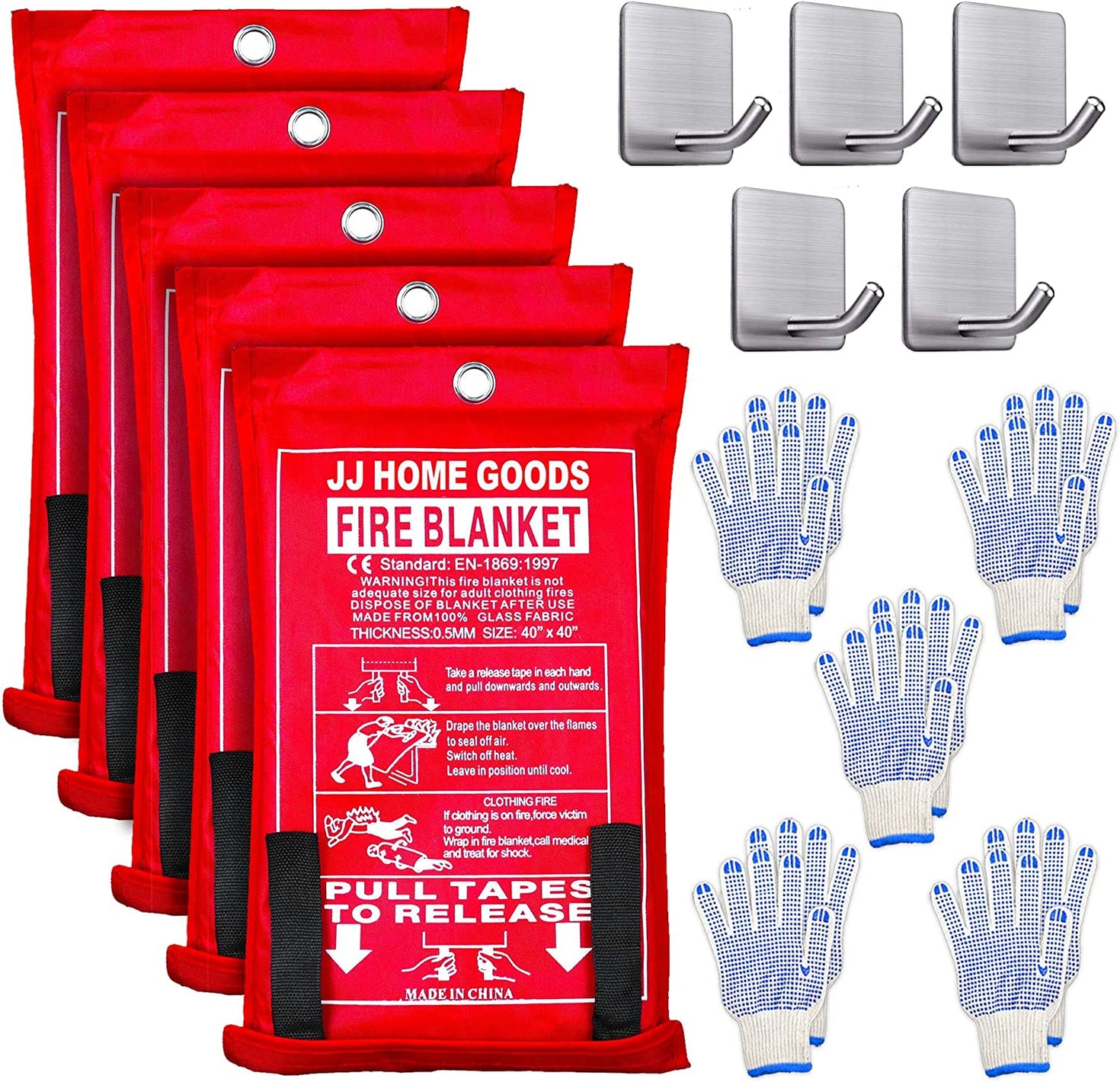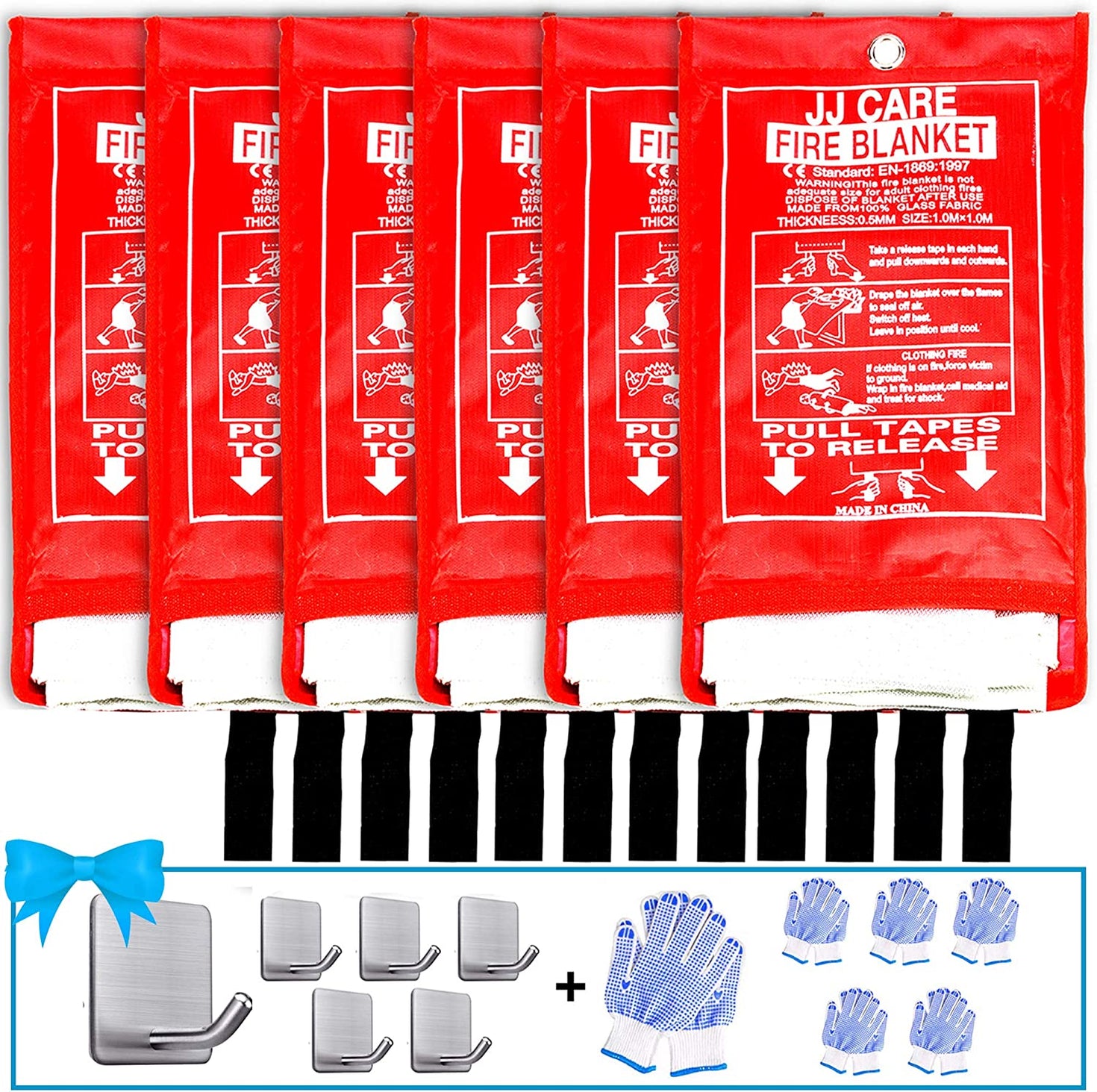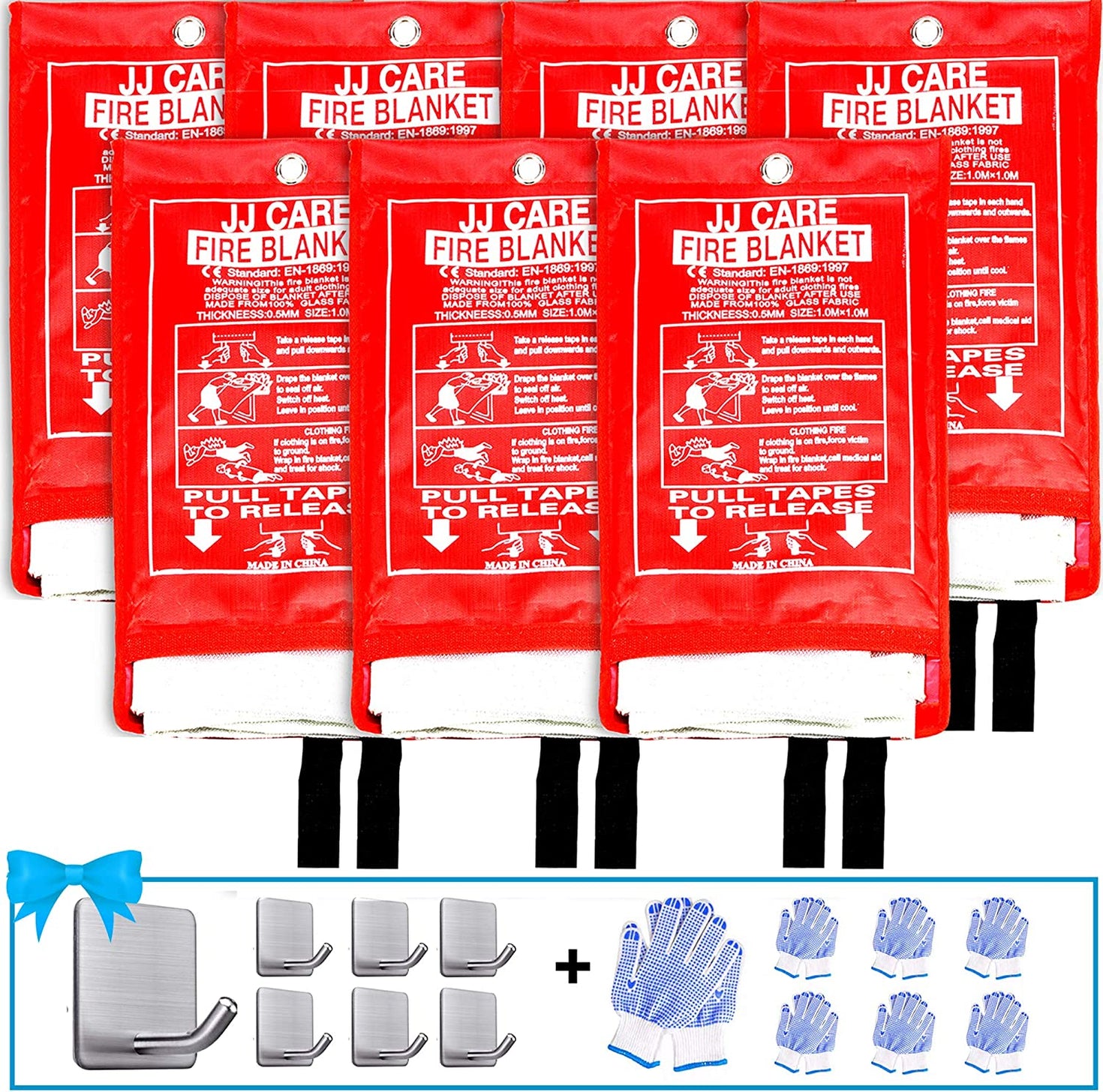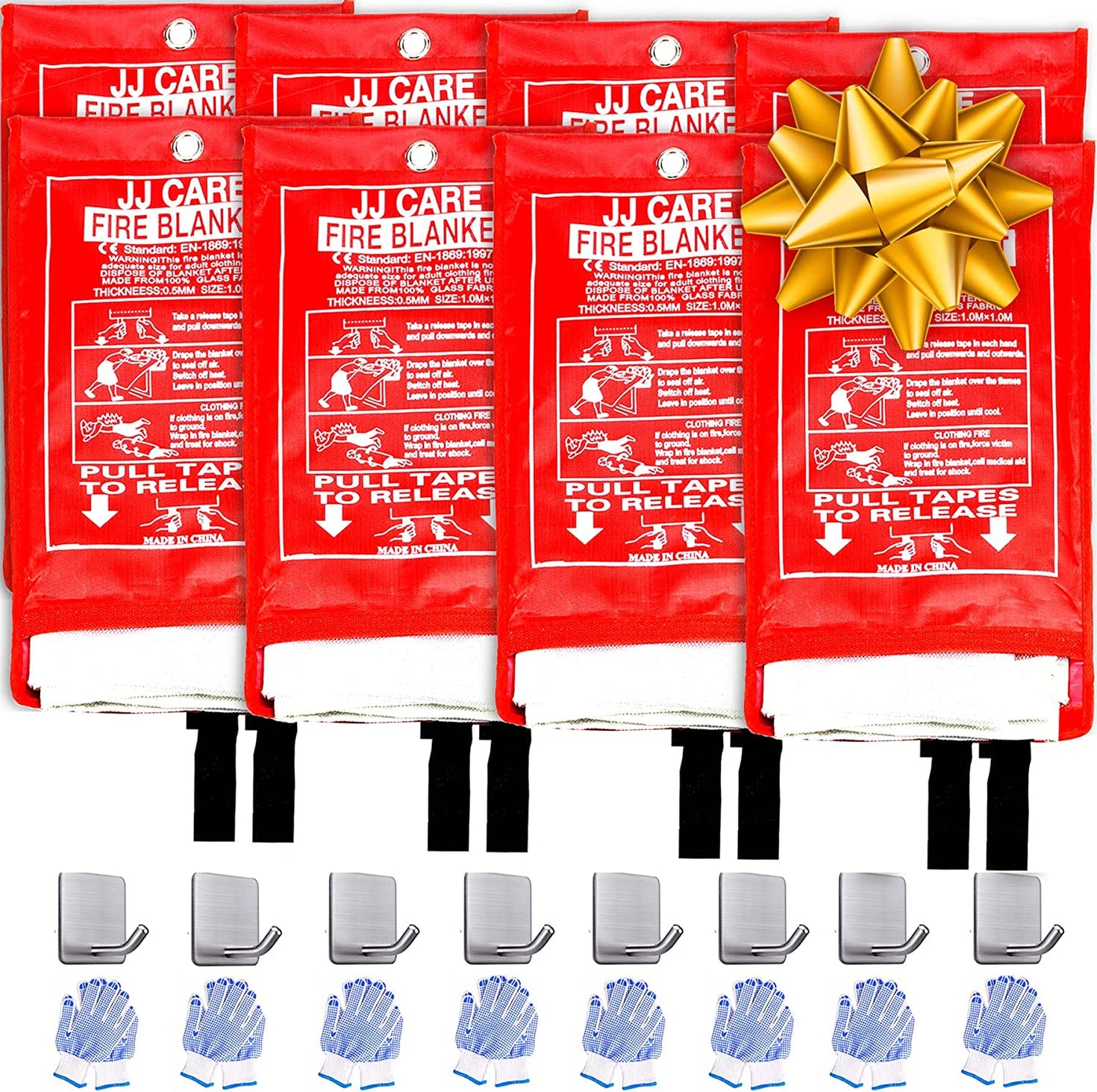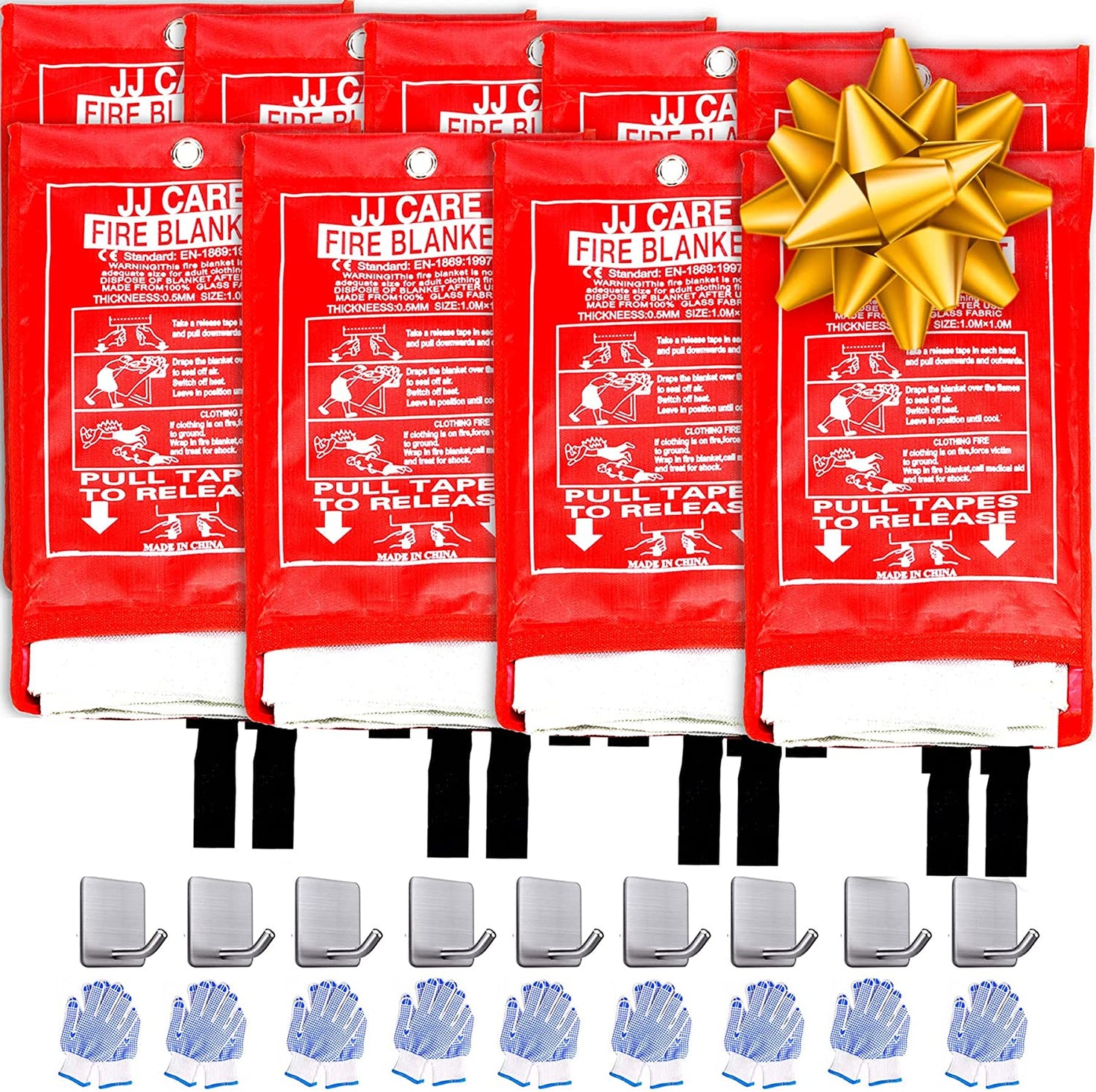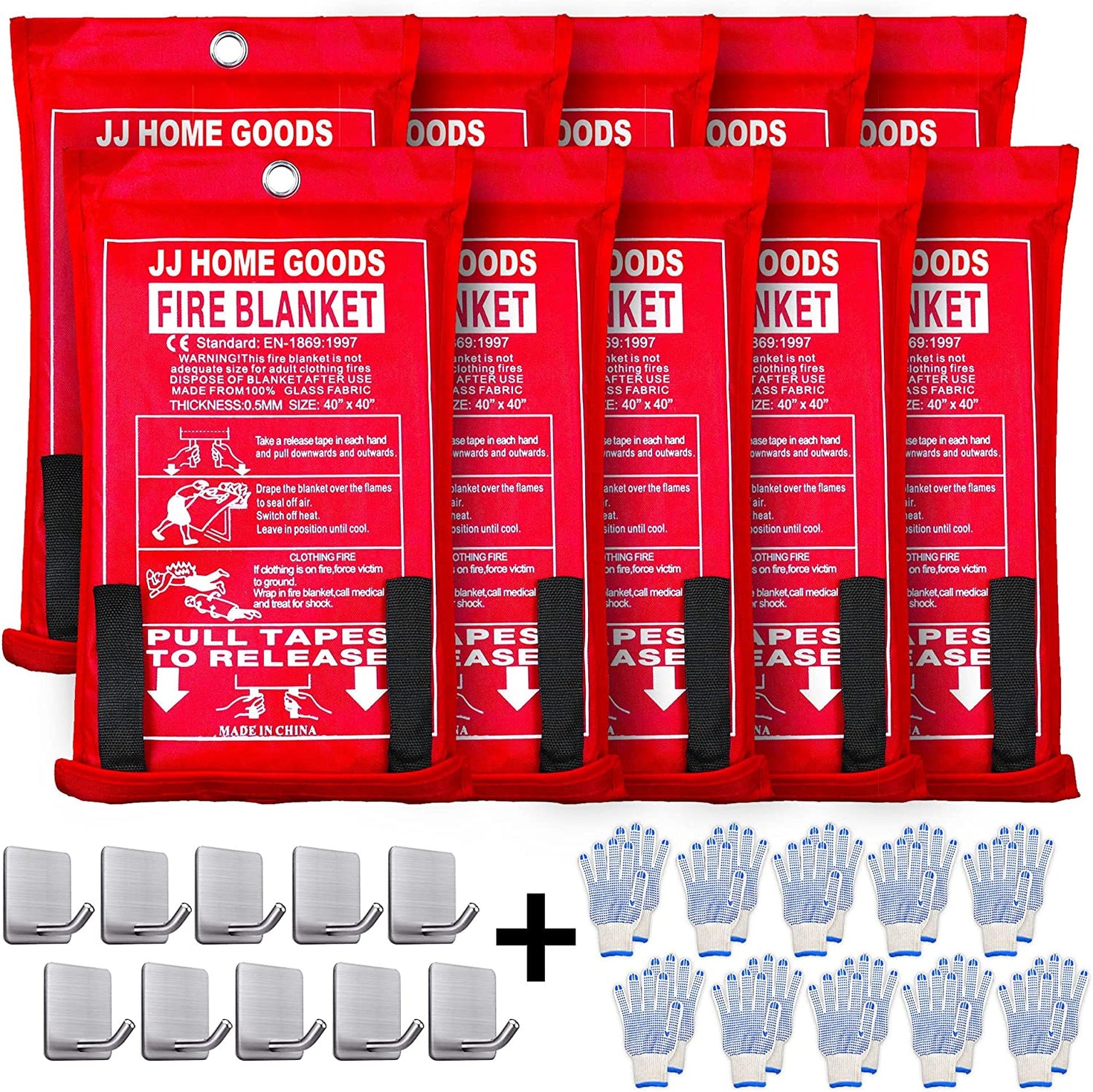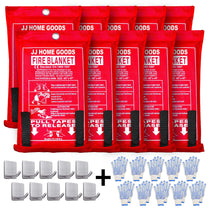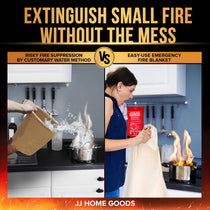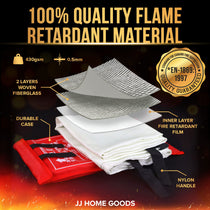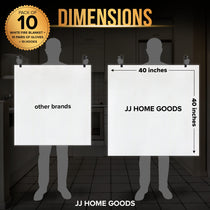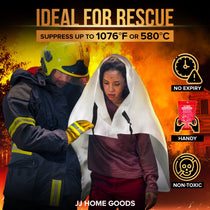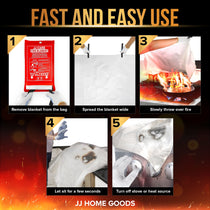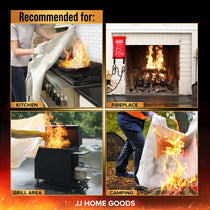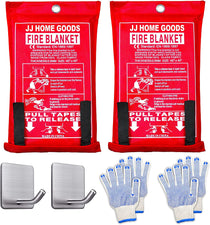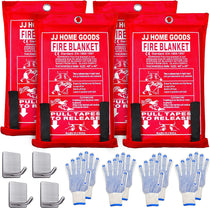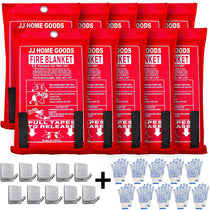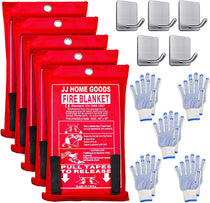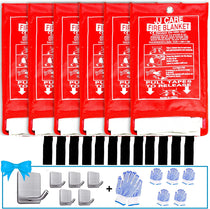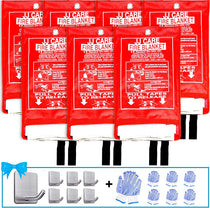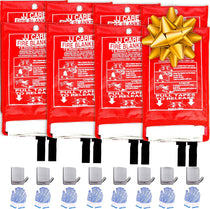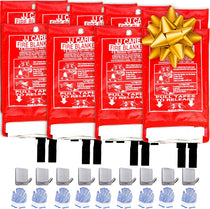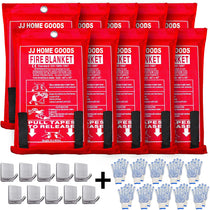 PRODUCT INFORMATION
CUSTOMER REVIEWS
PRODUCT INFORMATION
Fire Blanket Fire Suppression Blanket with Fire Protective Gloves and Hooks - Prepare for Camping, Grilling, Kitchen Safety, Car and Fireplace Retardant Blanket for Emergency

✅A SURVIVAL EMERGENCY BLANKET: They can be used to extinguish small fire without mess unlike common fire extinguishers. It can stop liquid or grease fire immediately by cutting off oxygen supply to the fire. Works in different types of fire as well. They can also be used as a thermal or heat shield . A must have in your house fire safety kit and car survival kit for protection.
✅HIGH QUALITY: Made from 100% quality flame retardant material. Composed of two layers of woven fiberglass fabric and an inner layer of fire retardant film. They meet EN-1869:1997 standard for cooking fire suppression. They can isolate high temperatures up to 1076℉ or 580℃
✅EASY TO USE: Simply pull down the fire blanket, spread the blanket wide and slowly throw the blanket to cover the fire. (make sure to let it sit there for few seconds) Let the blanket suffocate the fire. Turn off the stove or any heat source.
✅IDEAL RESCUE: This fire suppression sheet is ideal for rescue. It is nontoxic and safe to use on adult and children as well as your pets. Does not expire and very handy. It can easily be stored in kitchen counters in case of emergency. Highly recommend to keep one nearby kitchen, fireplace, camping, office, grill etc.
✅SATISFACTION: Comes with Fire Blanket (40x40 in) for extra protection, safety gloves and hooks where you can hang your fire blanket. Our goal is to make you feel safe and secure. Please feel free to contact us if you have any questions, we will respond within 24 hours.

CUSTOMER REVIEWS
SHIPPING
Free shipping for all orders $40 up that includes eligible items from any product category.
---
PAYMENTS
Accepts the following payment methods:
Credit Card: Visa, MasterCard, Maestro, American Express. The total will be charged to your card when the order is shipped.
PayPal: Shop easily online without having to enter your credit card details on the website.
---
RETURN POLICY
You can return any item purchased on JJ CARE within 30 days from the date of your purchase.