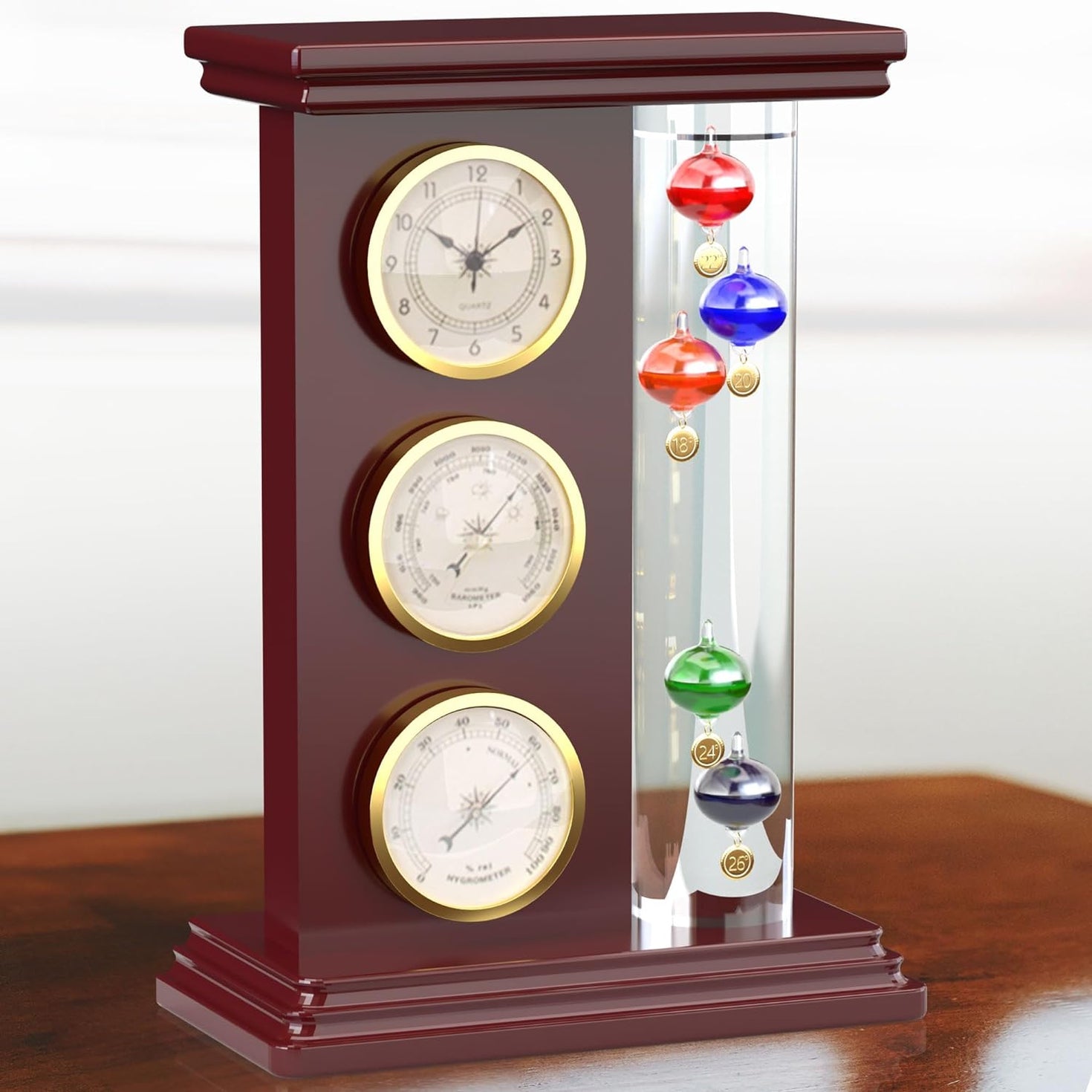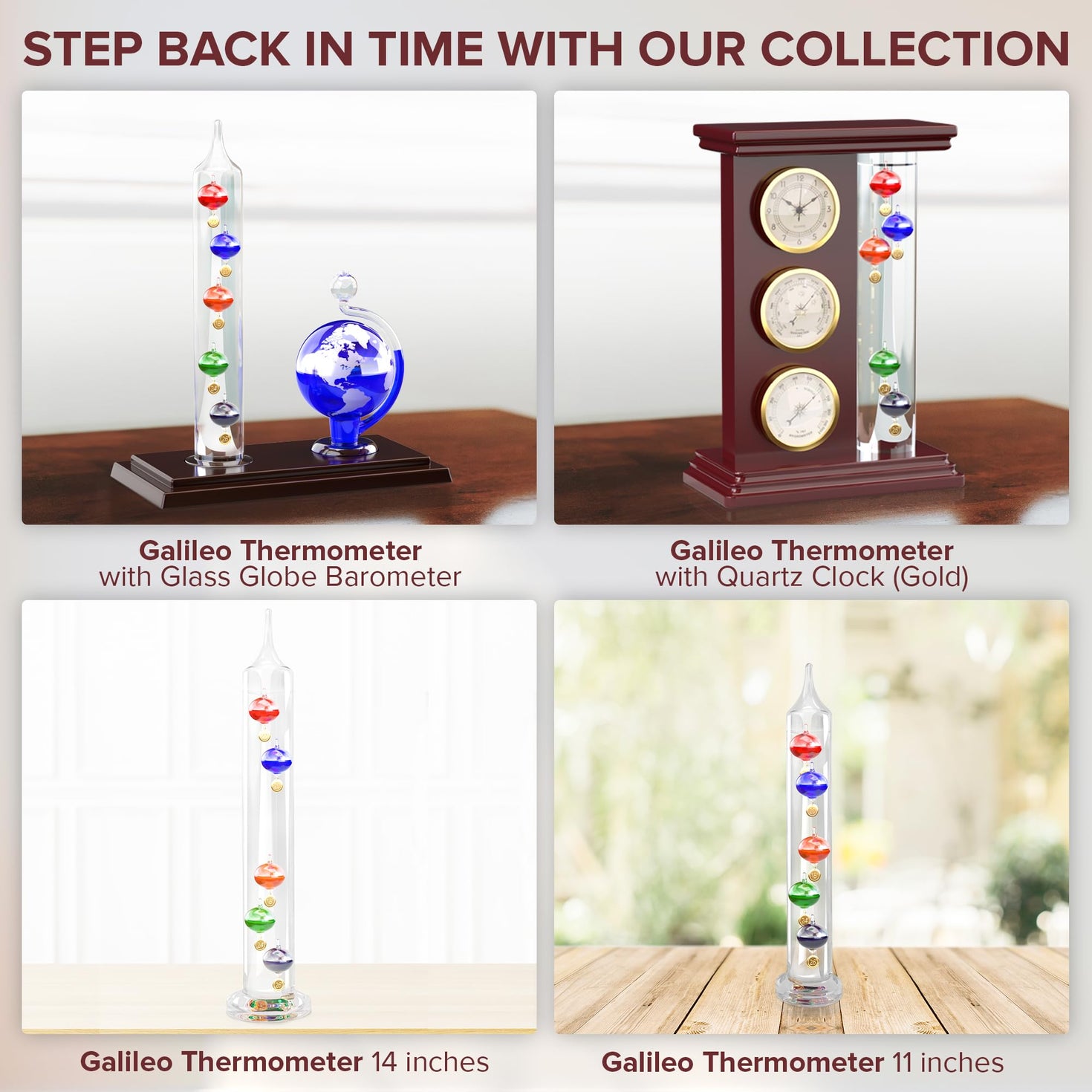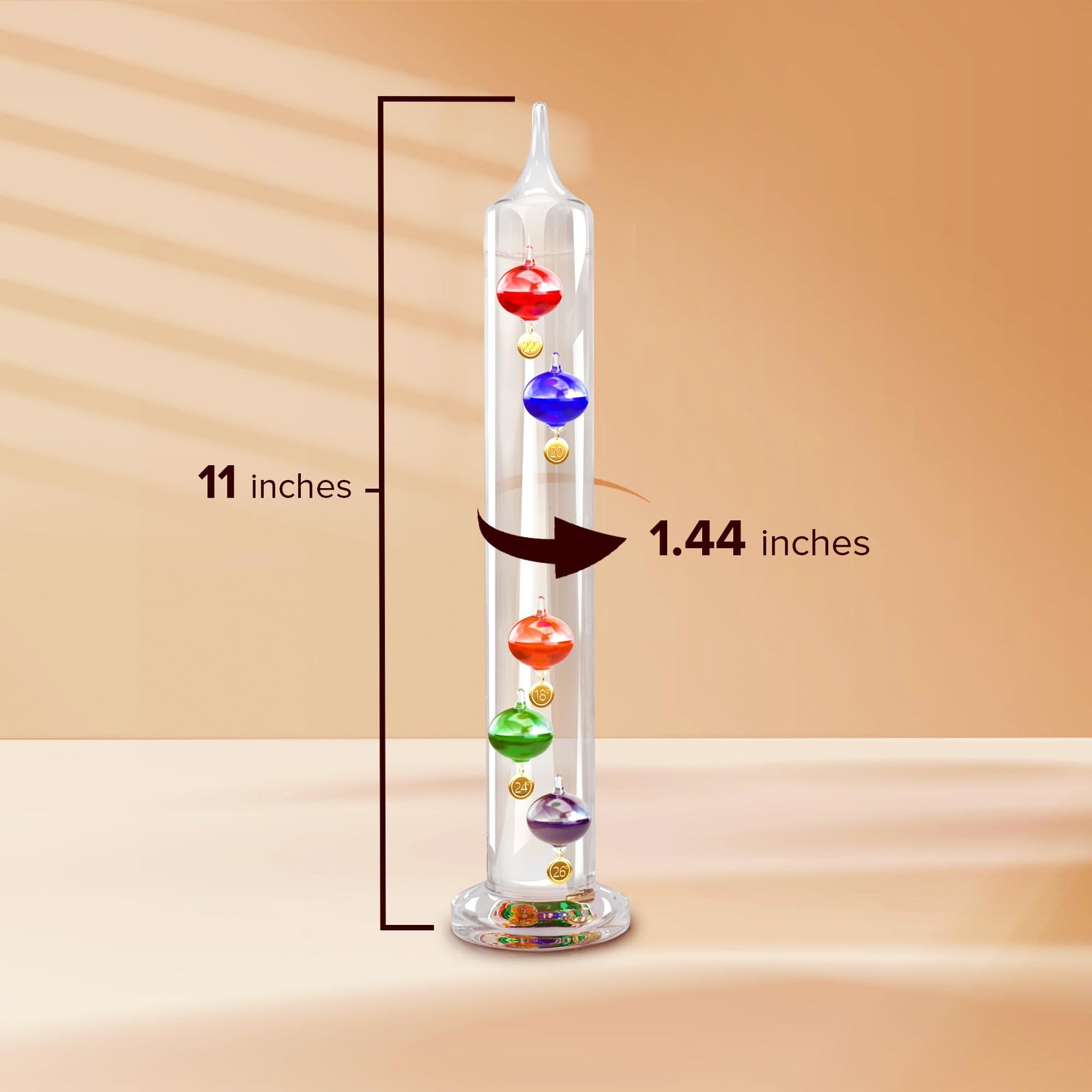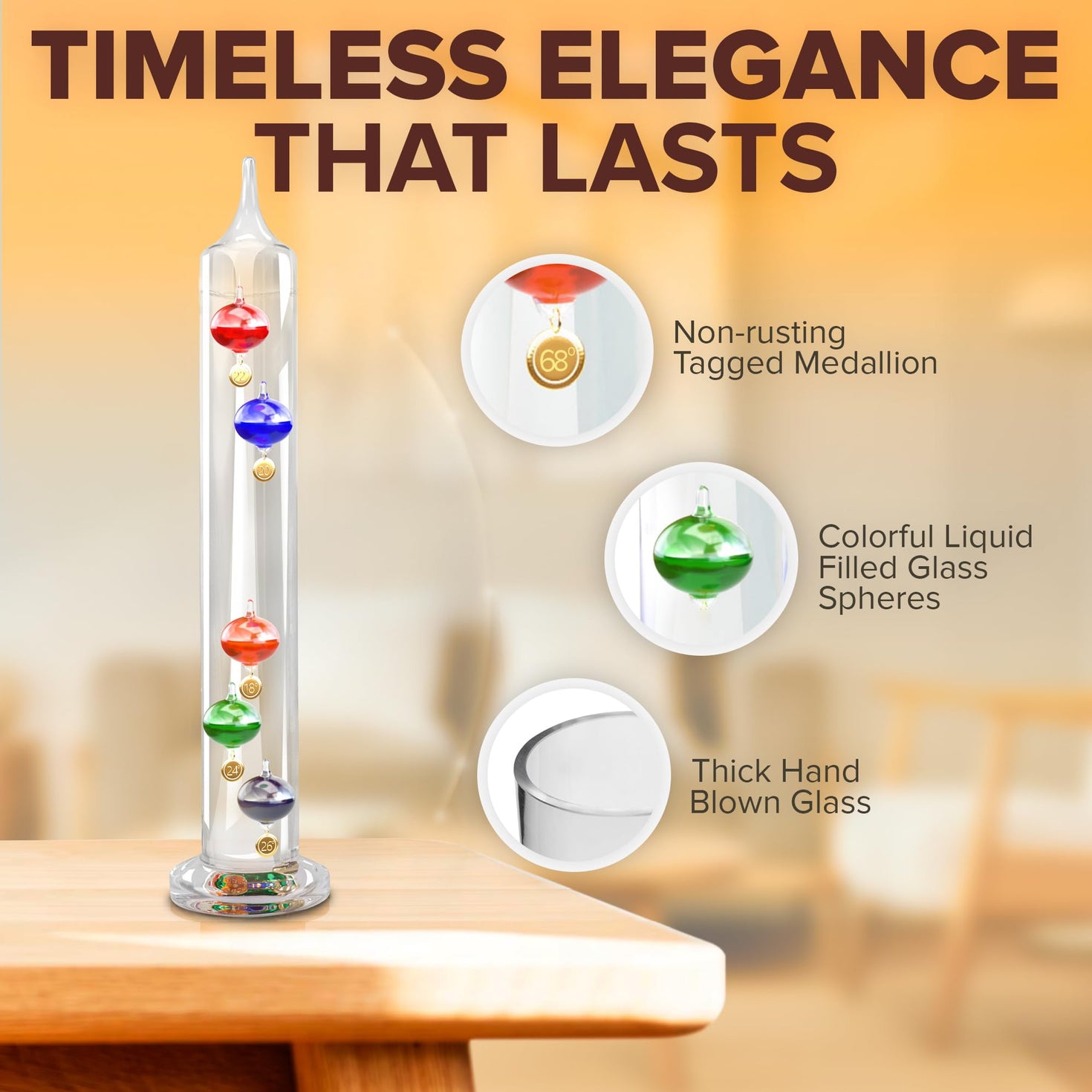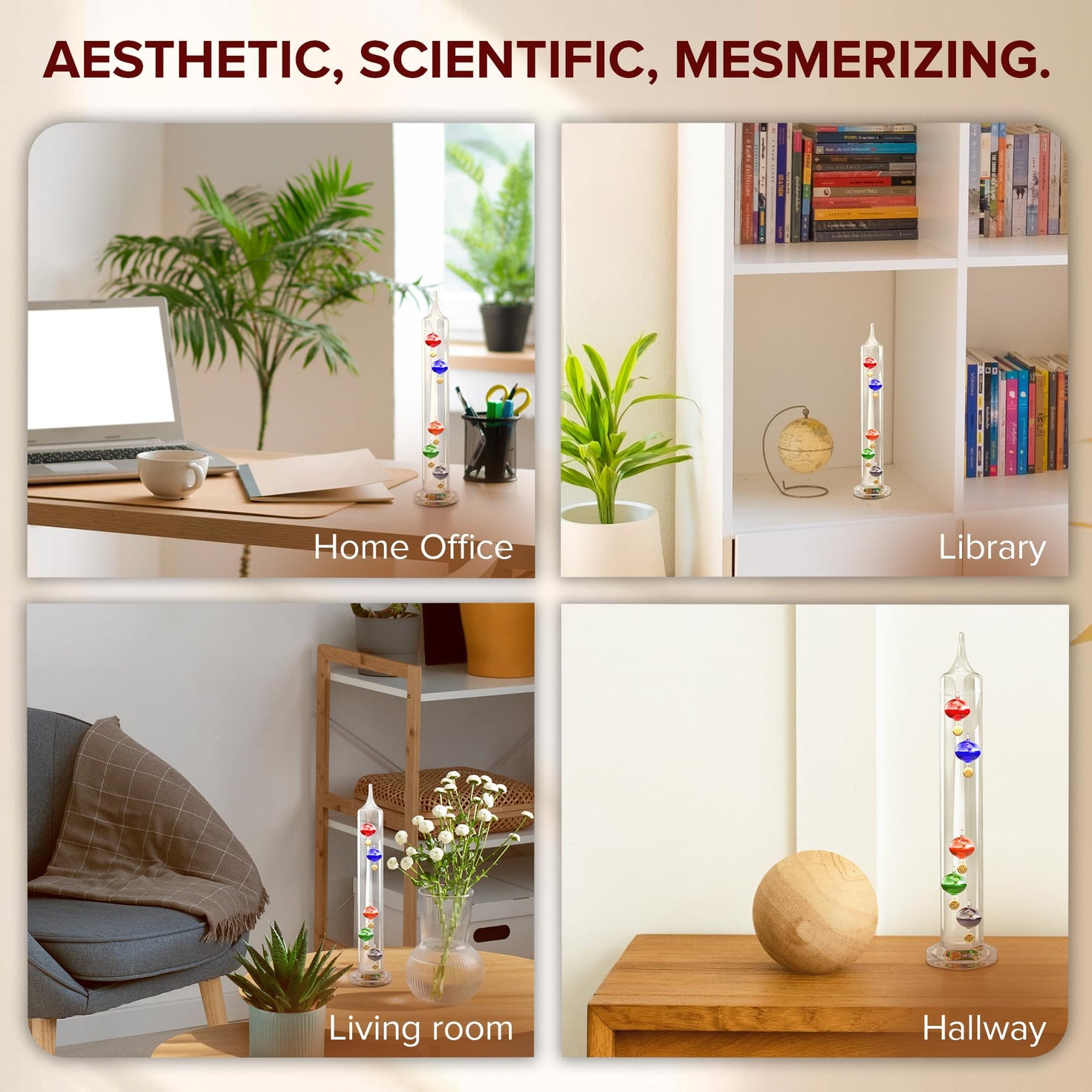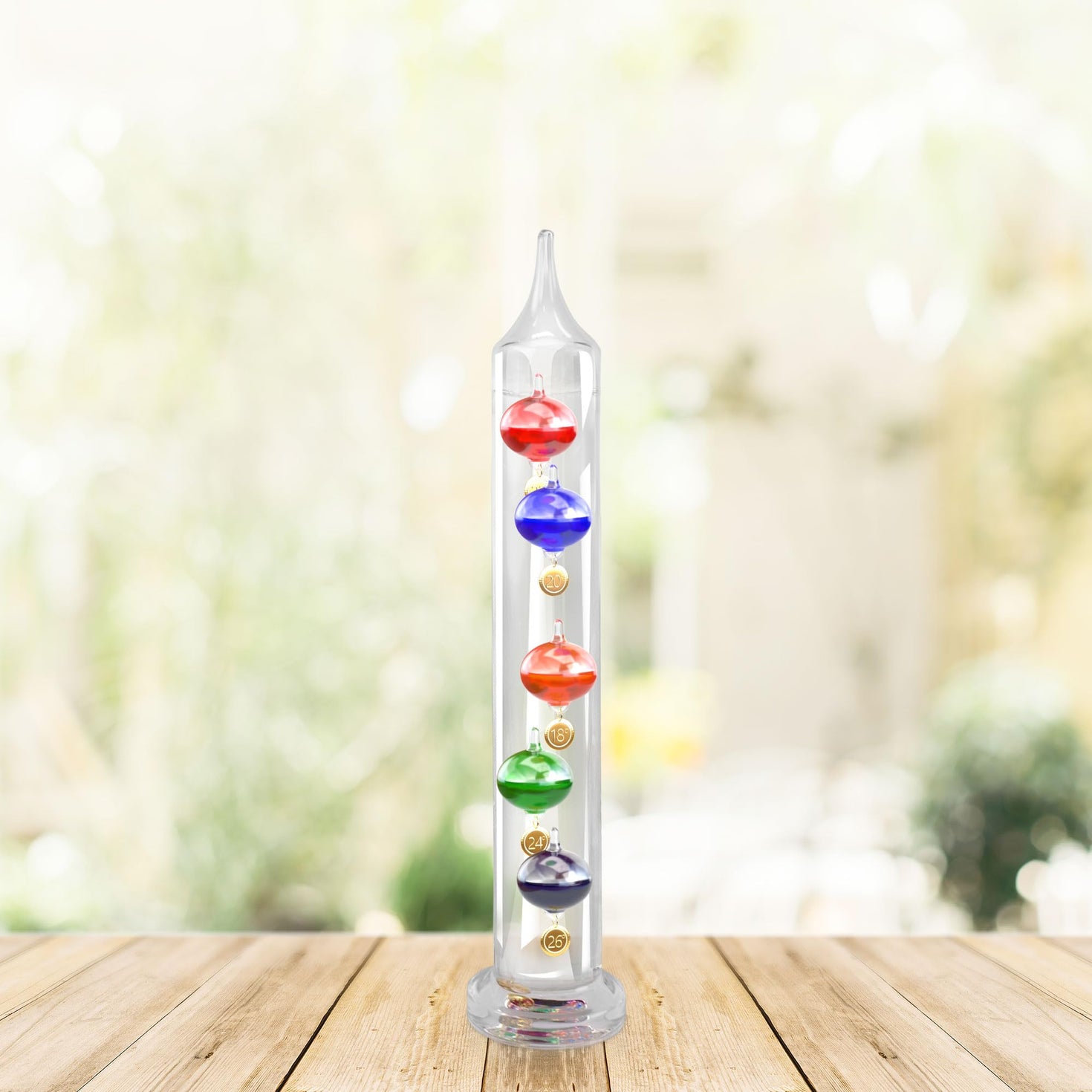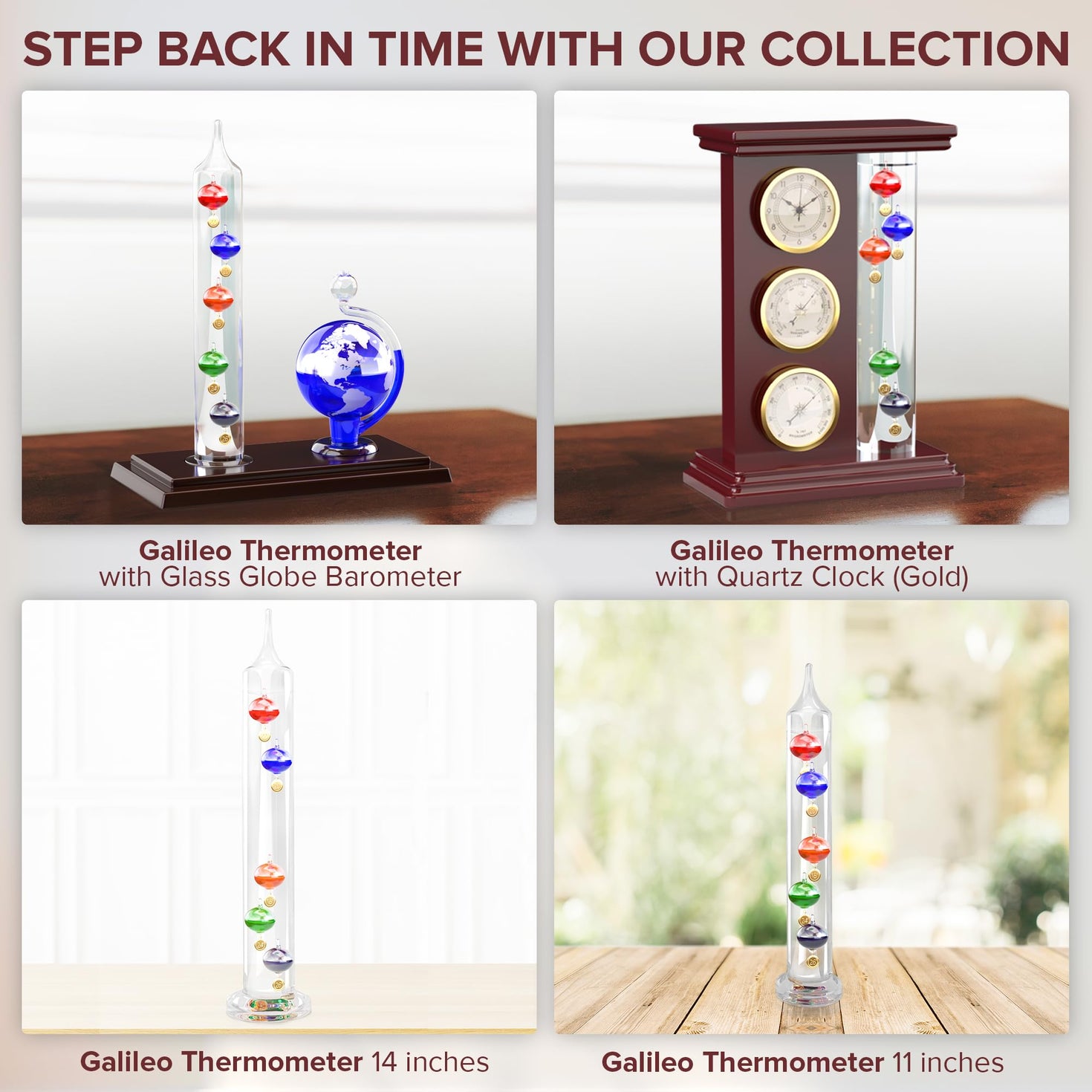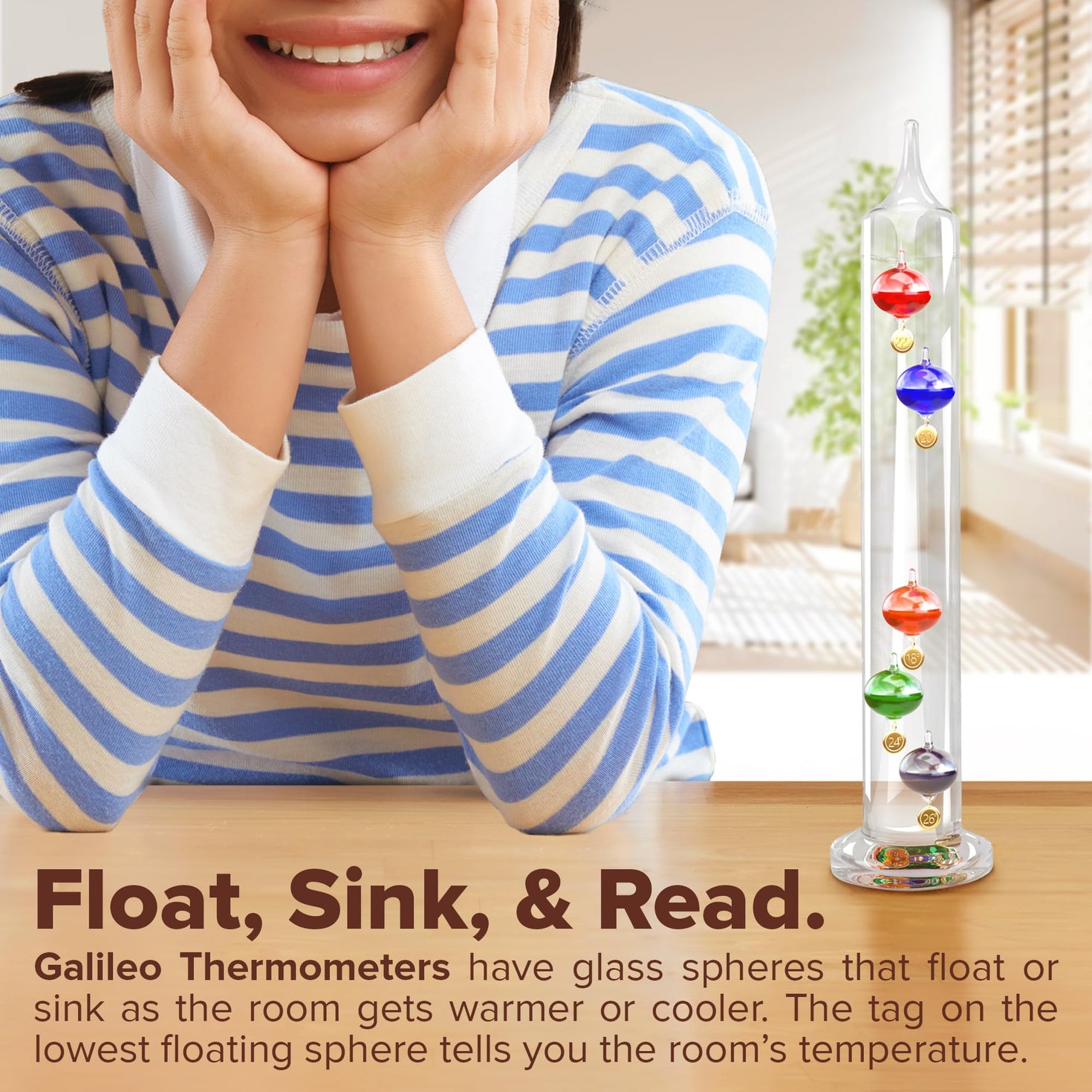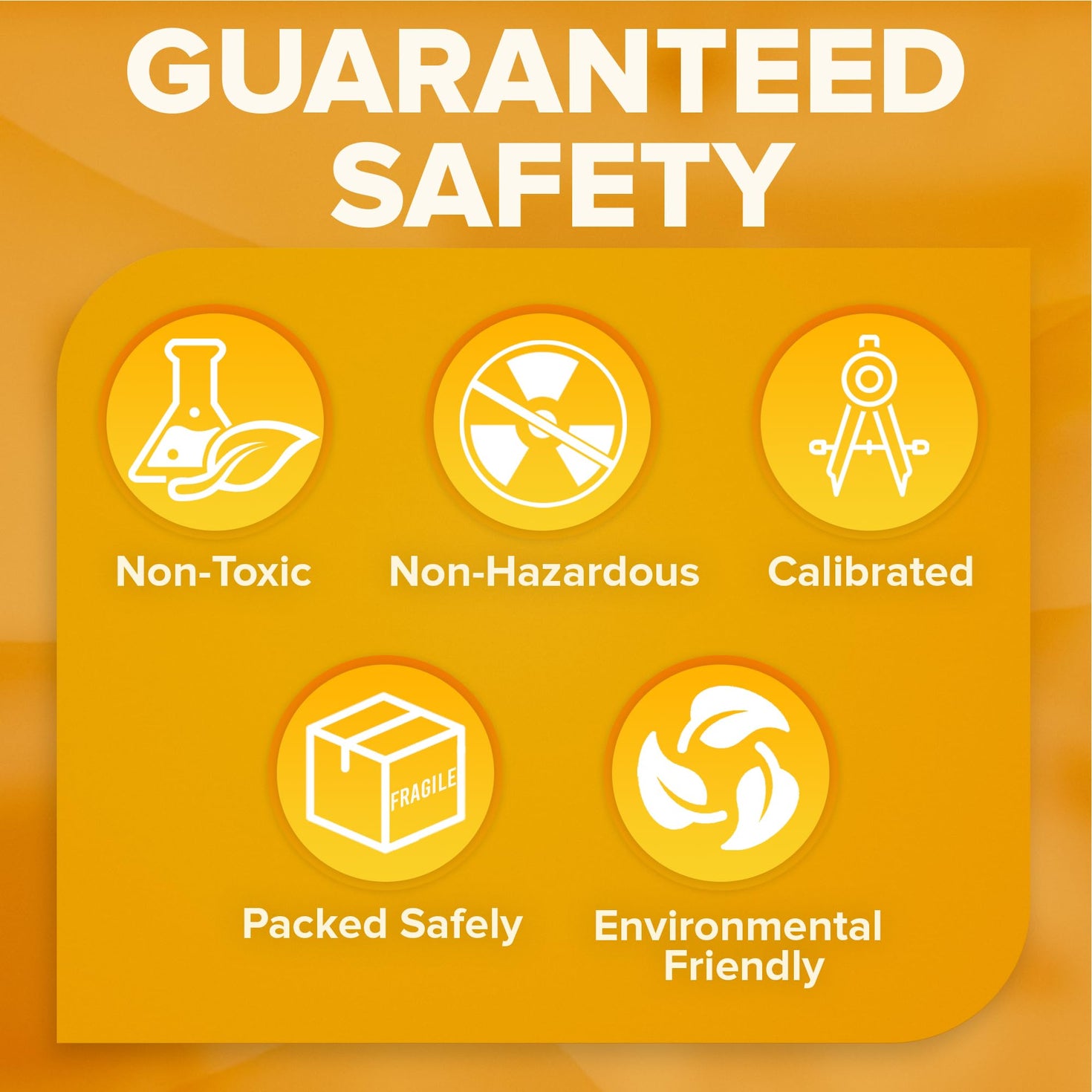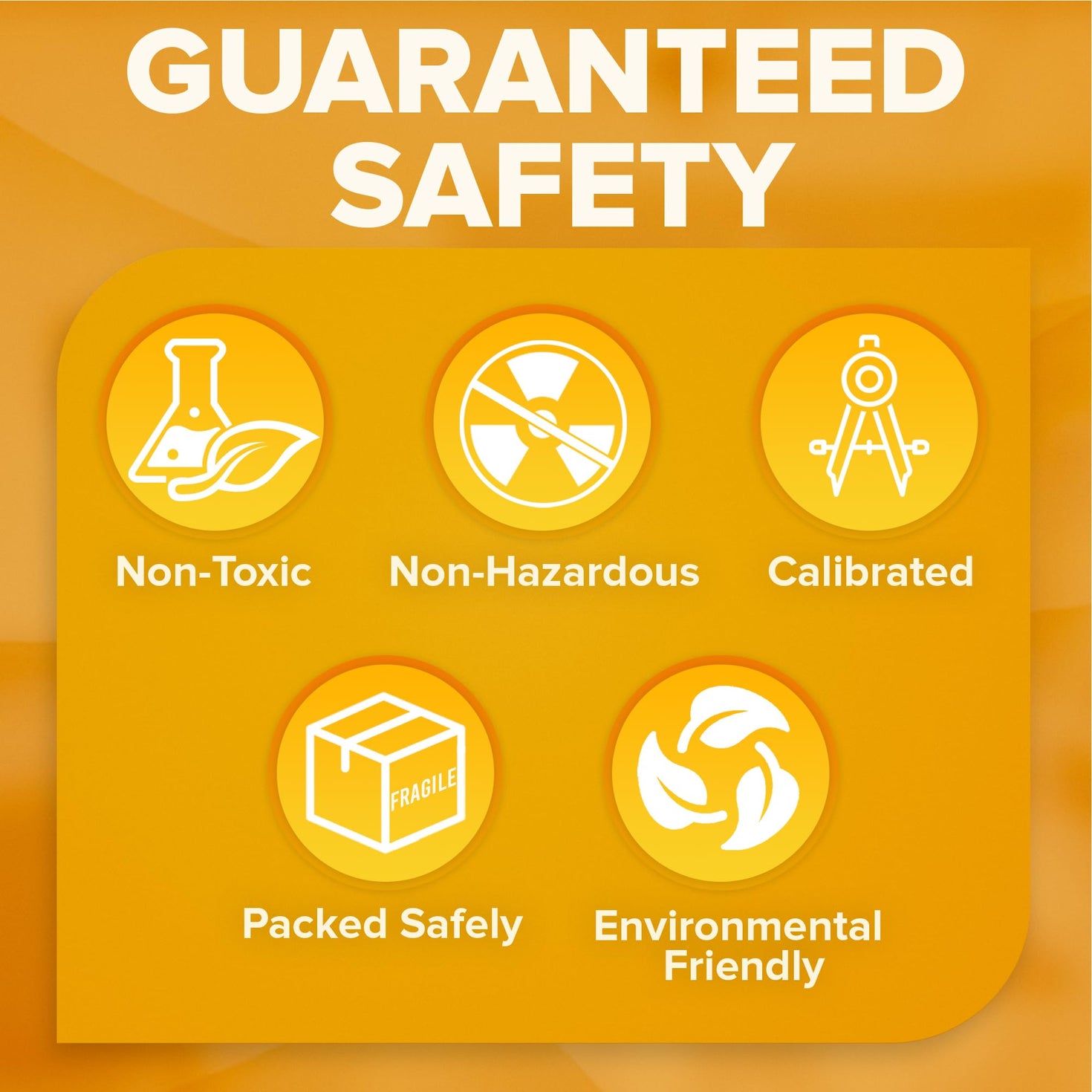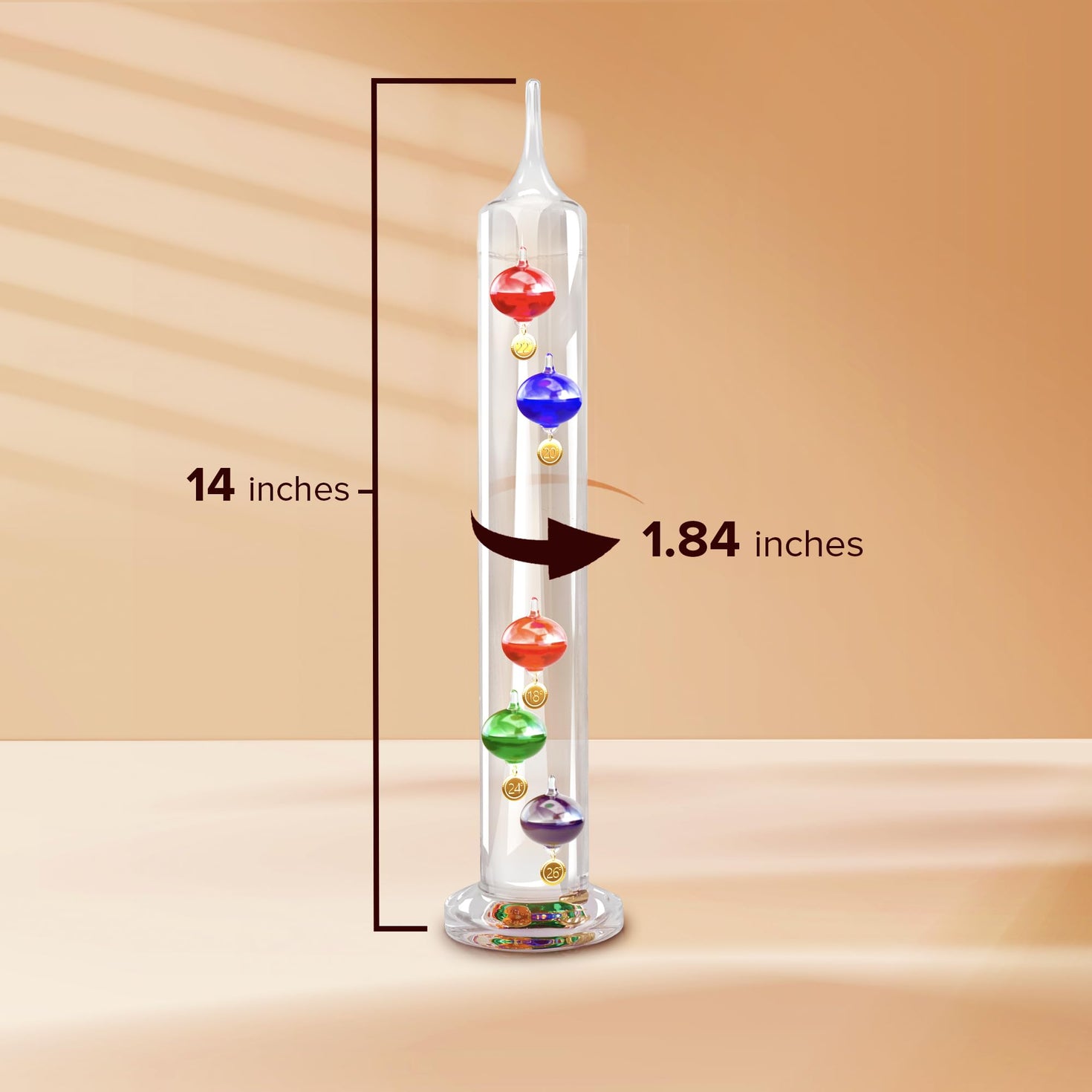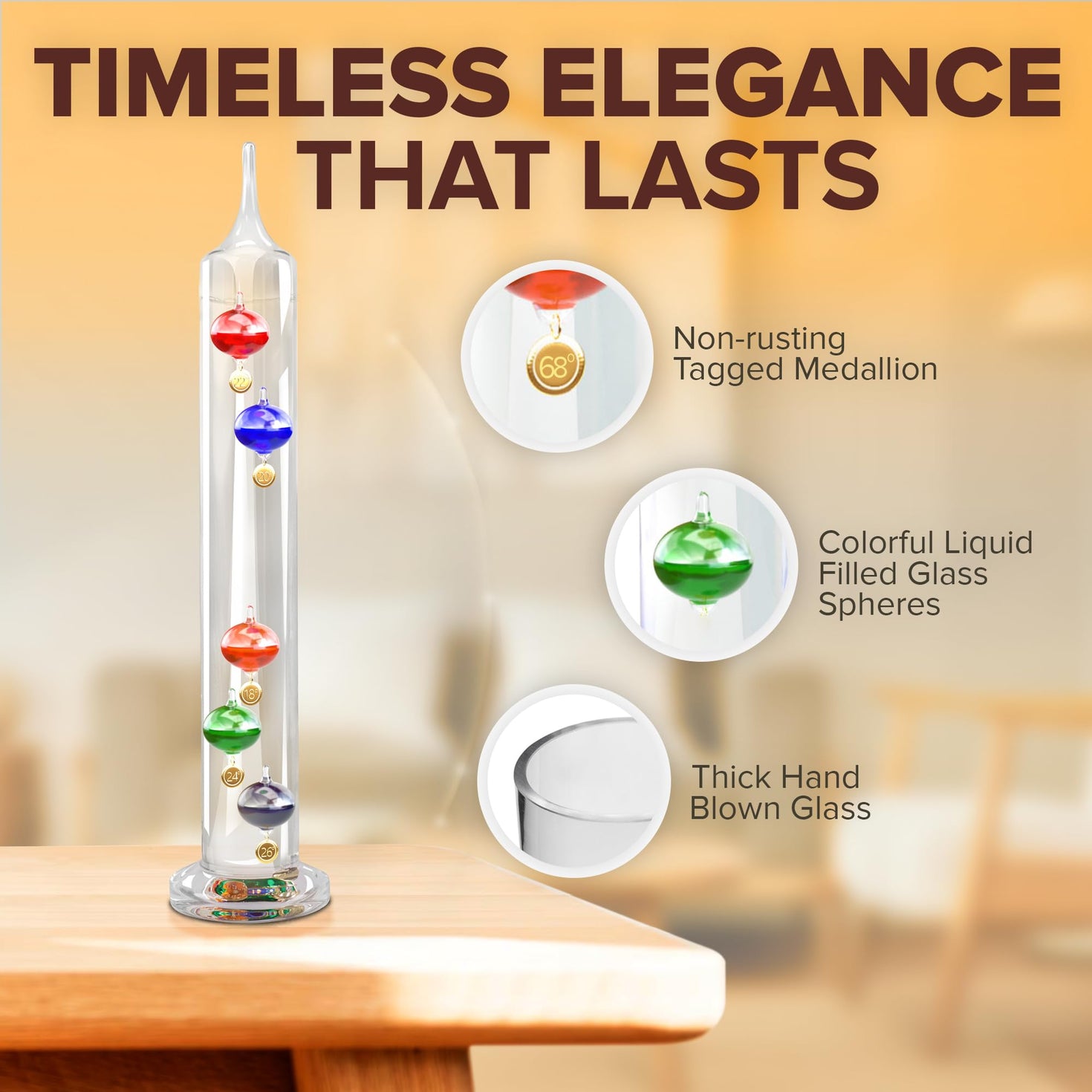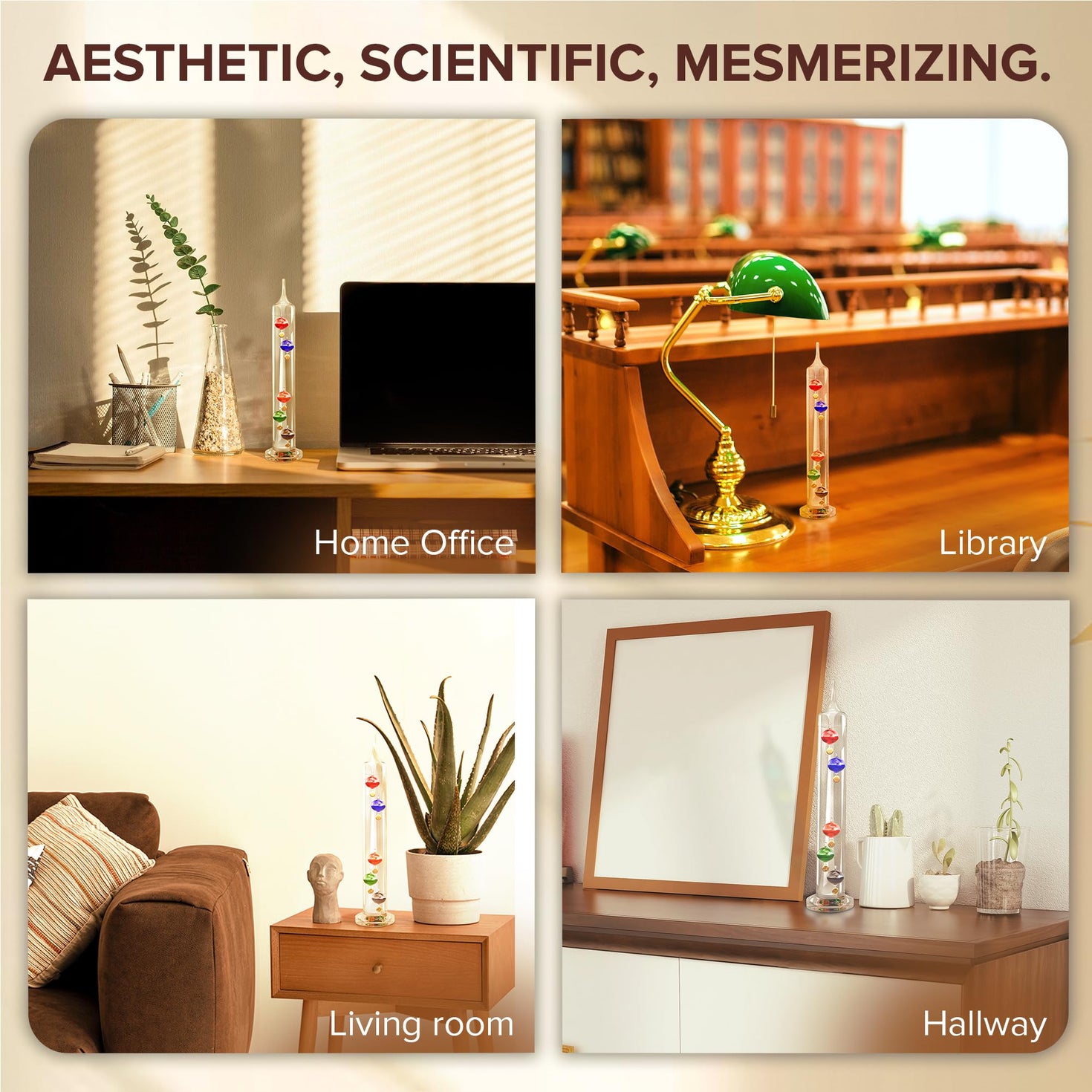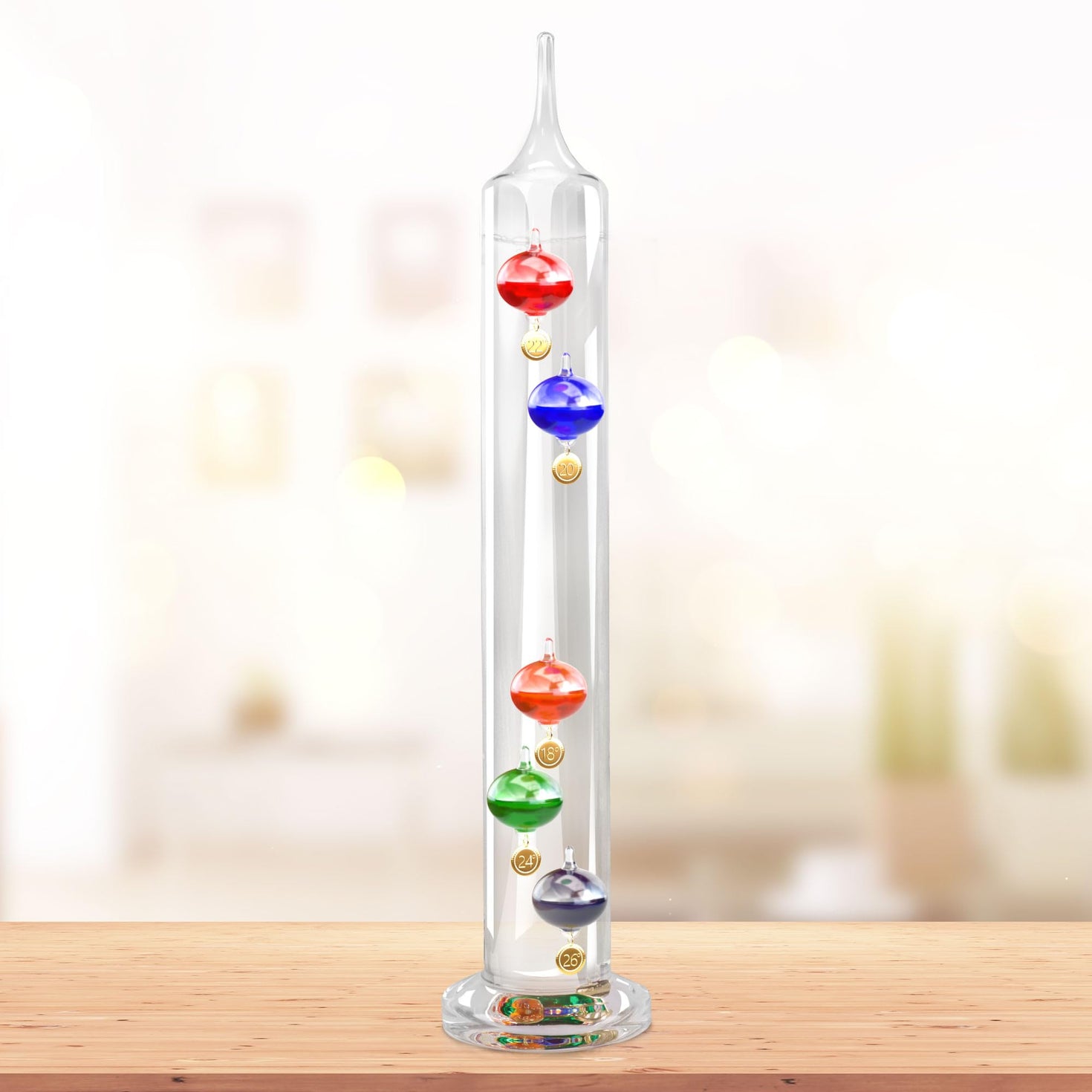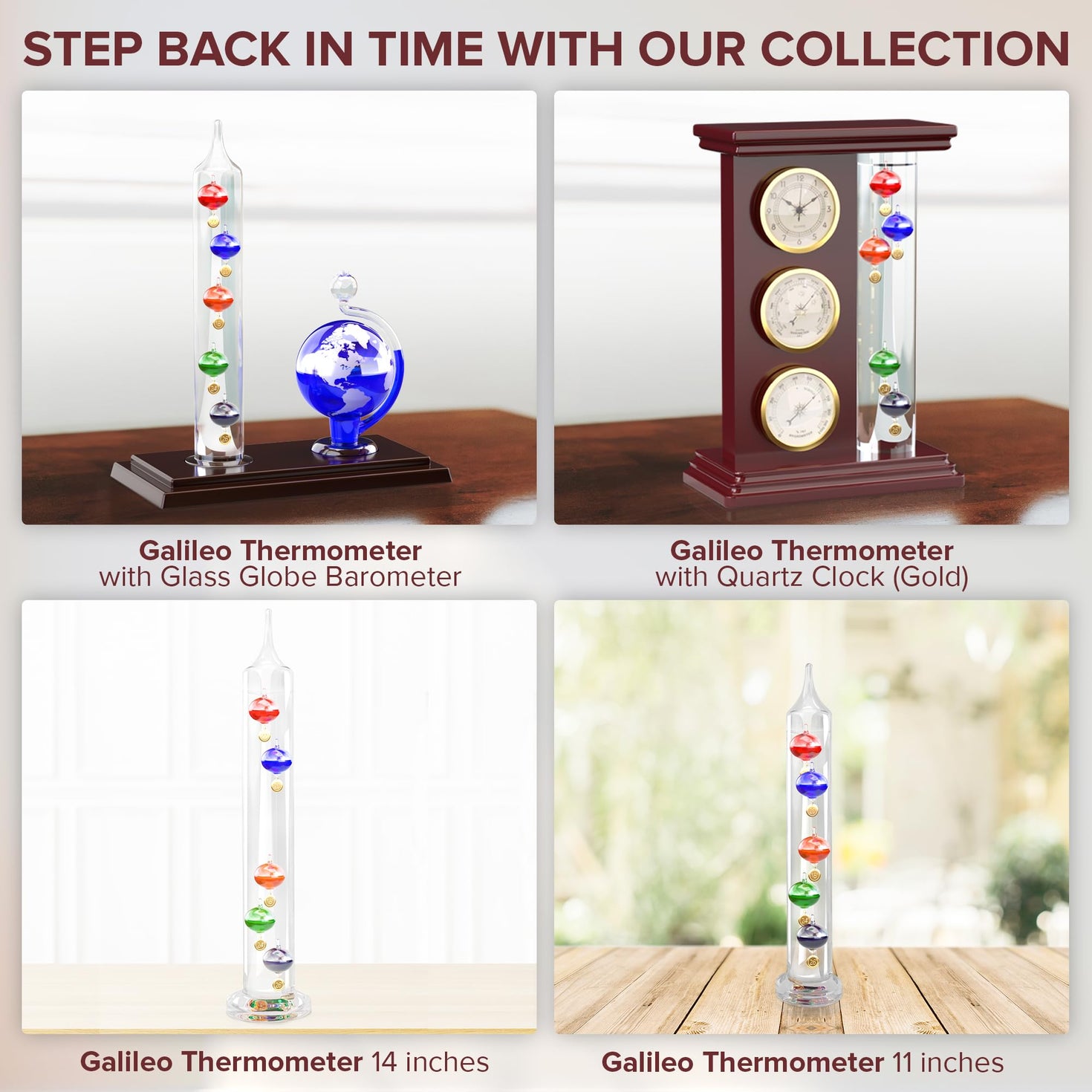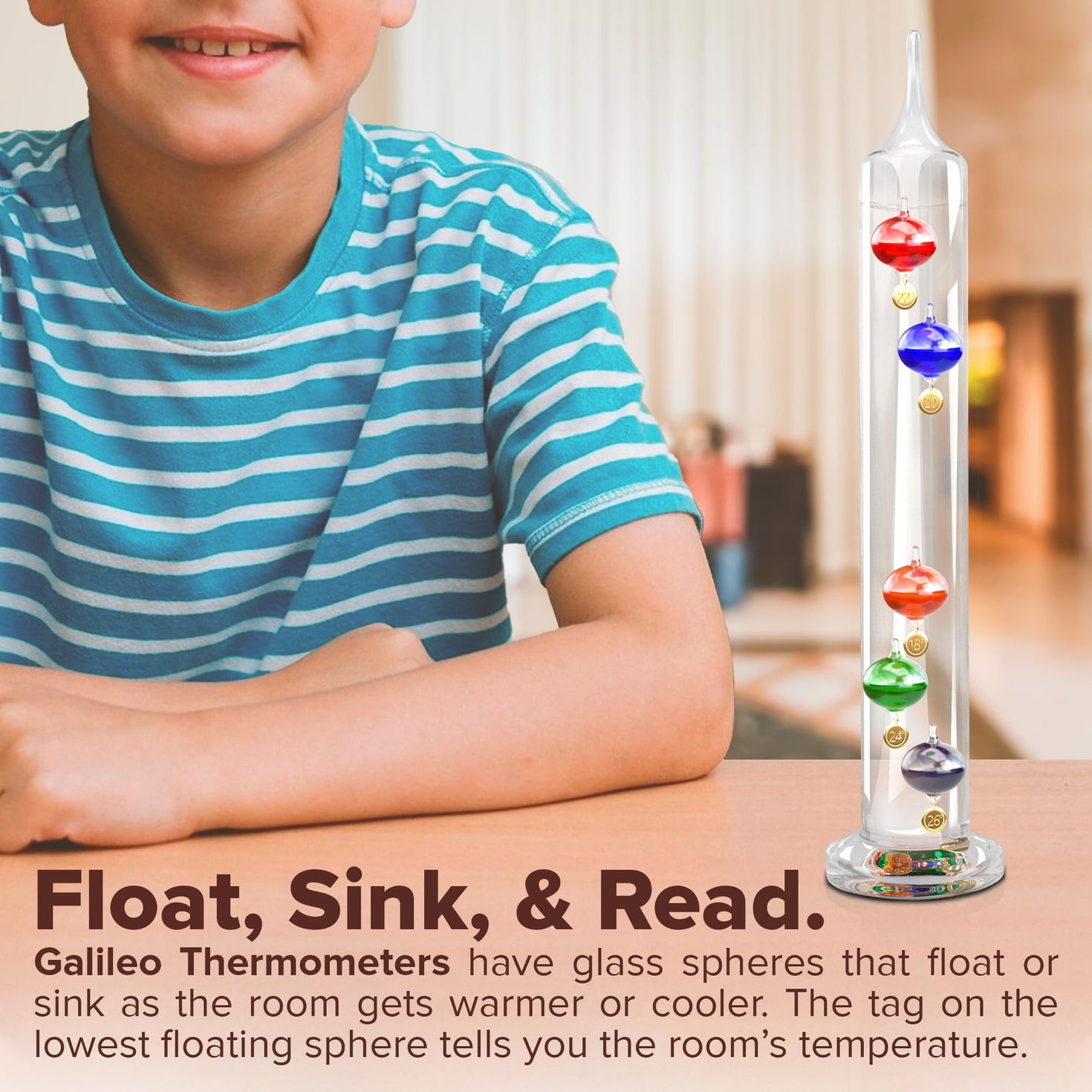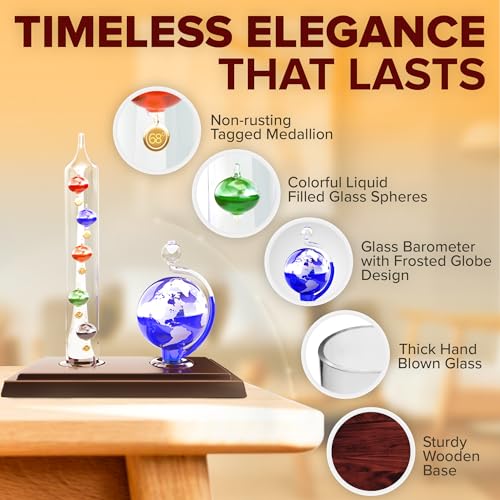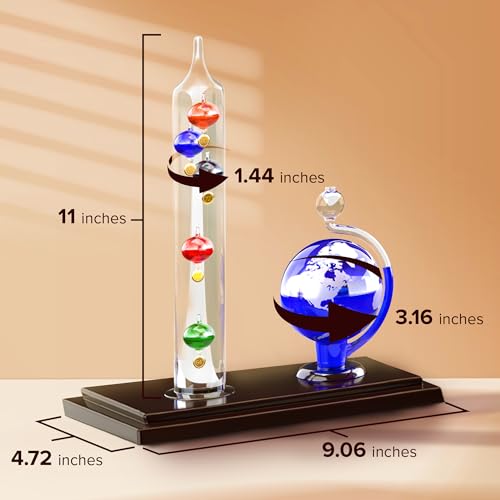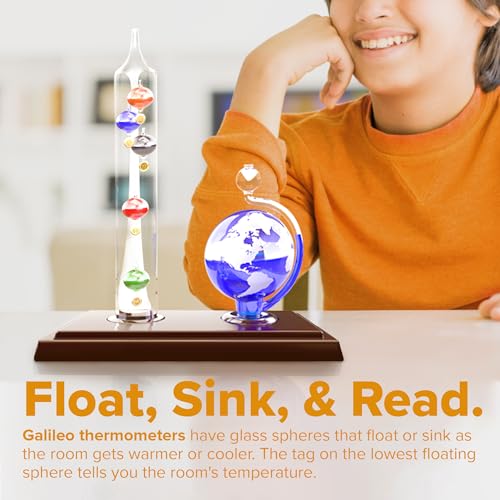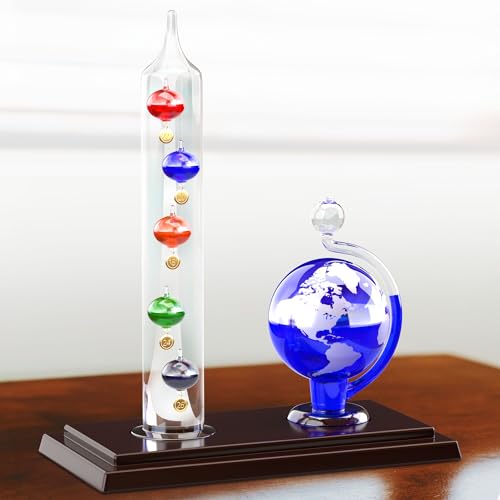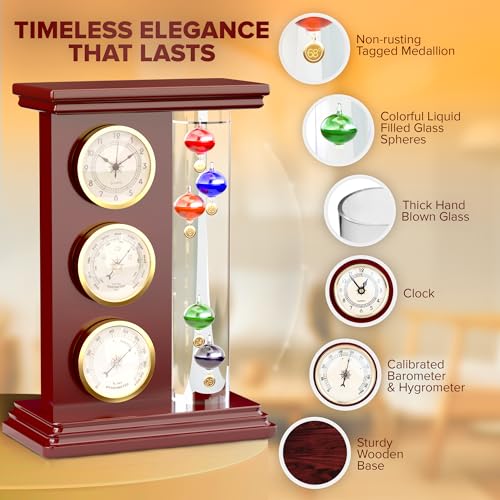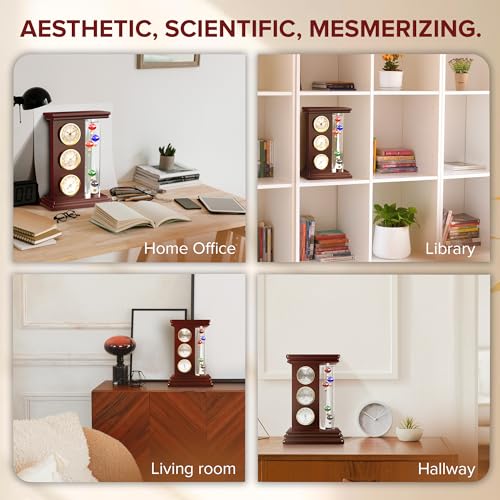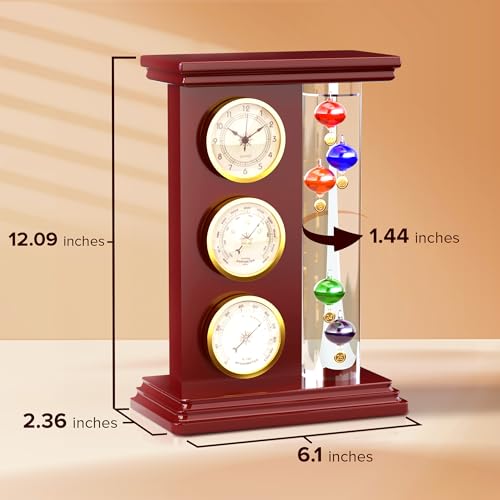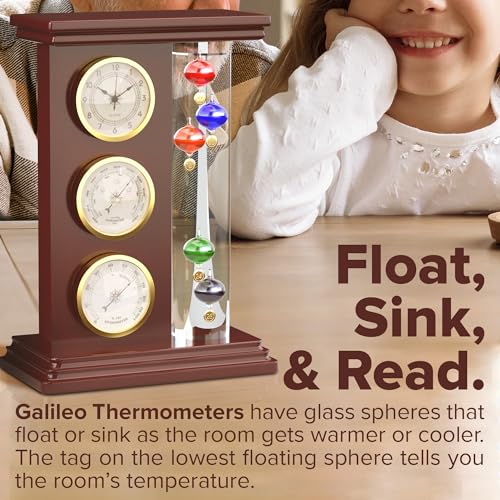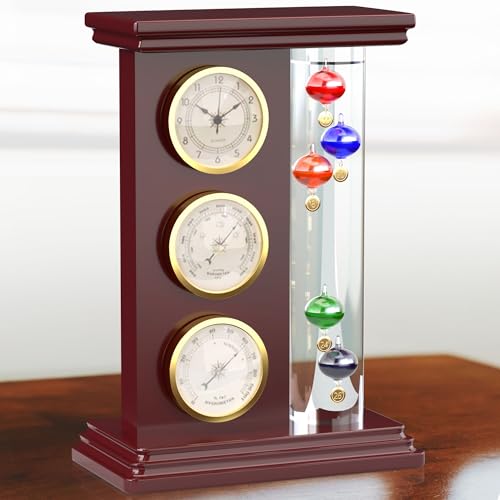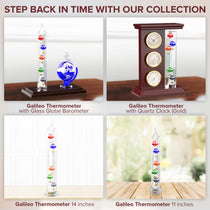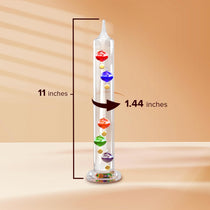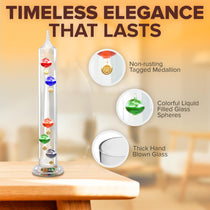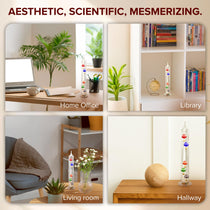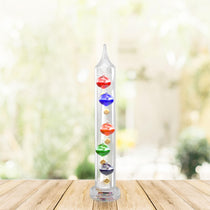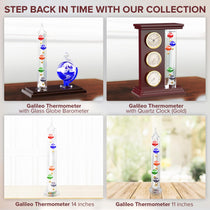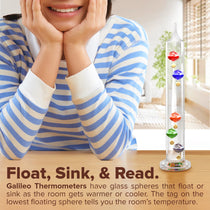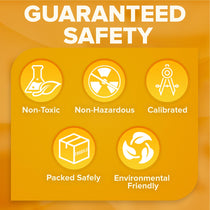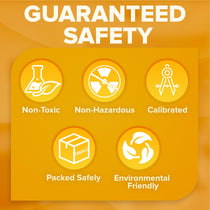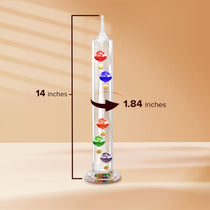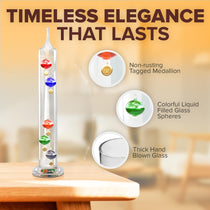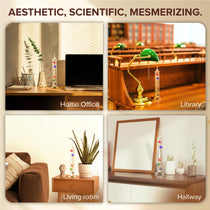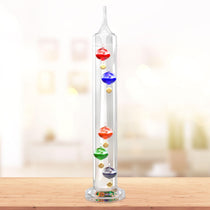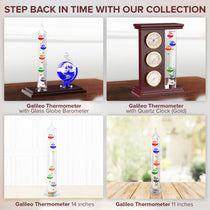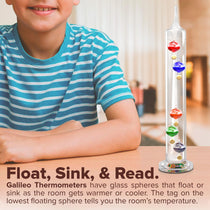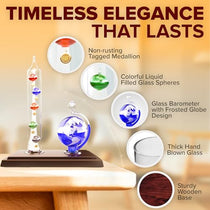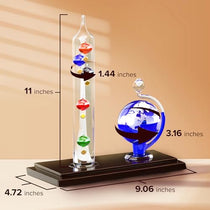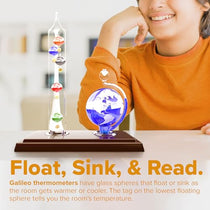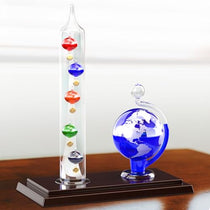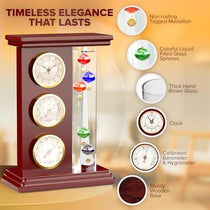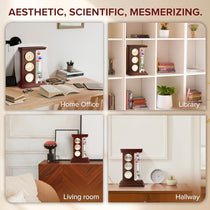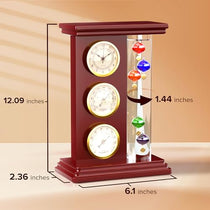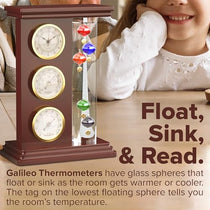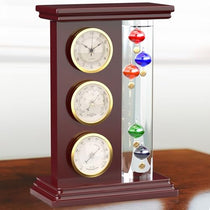 PRODUCT INFORMATION
CUSTOMER REVIEWS
PRODUCT INFORMATION

Galileo Thermometer is a dramatic display of style and science. Galileo Thermometer works on principles developed by Galileo Galilei (1564-1642), the pioneer of modern astronomy and physics. Through his experiments, Galileo discovered that liquids change density as the temperature increases or decreases. Galileo thermometer combines art with laws of physics to stimulate the inquisitive mind! A worldly accent for any weather lover's home or office, this Galileo thermometer has colorful liquid-filled balls that rise and fall in the blown-glass cylinder as the temperature changes. A small temperature charm is attached to each blown-glass ball. Due to it's thin size glass thermometer, it fits on narrow surfaces such as shelving or side tables.

SHIPPING
Free shipping for all orders $40 up that includes eligible items from any product category.
---
PAYMENTS
Accepts the following payment methods:
Credit Card: Visa, MasterCard, Maestro, American Express. The total will be charged to your card when the order is shipped.
PayPal: Shop easily online without having to enter your credit card details on the website.
---
RETURN POLICY
You can return any item purchased on JJ CARE within 30 days from the date of your purchase.