JJ CARE Heat Patch for Menstrual Cramp Relief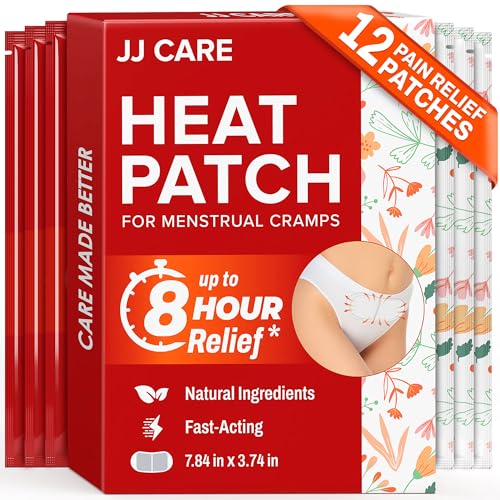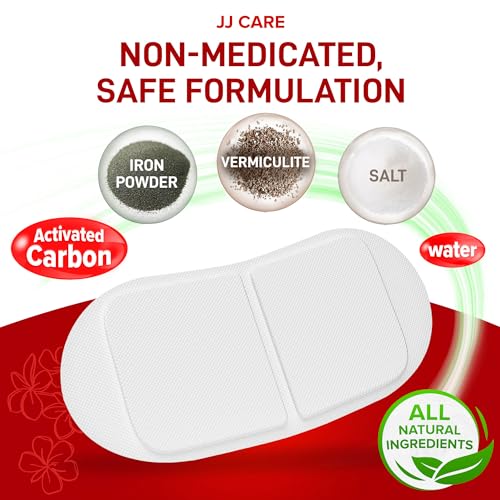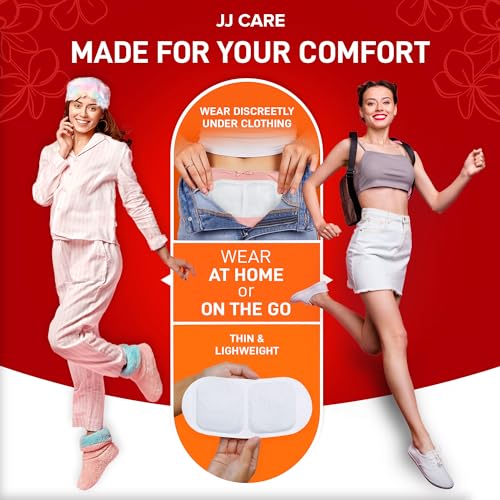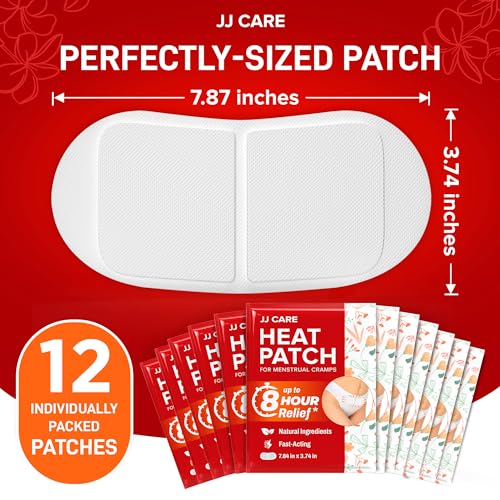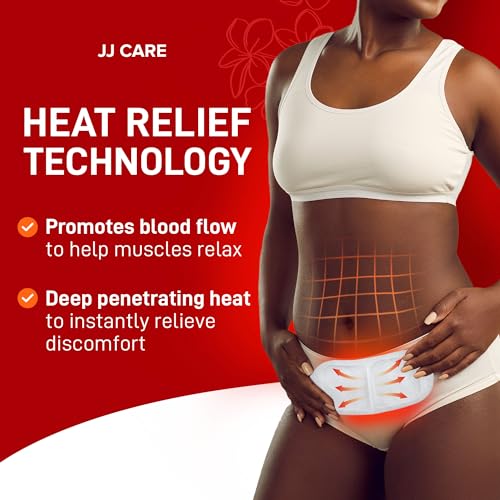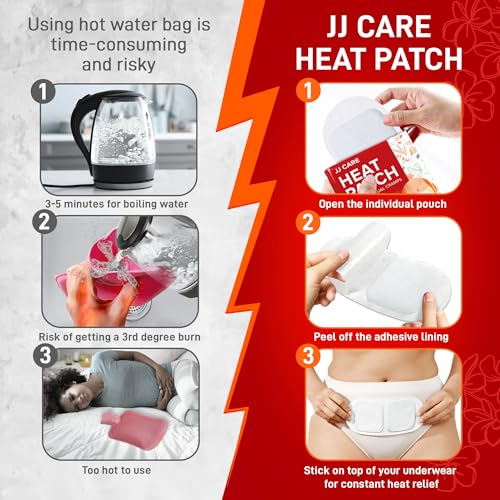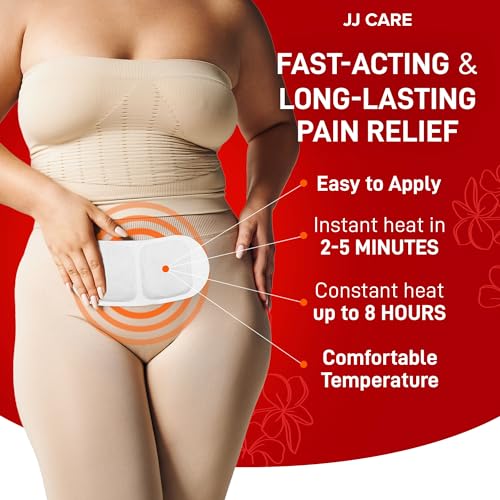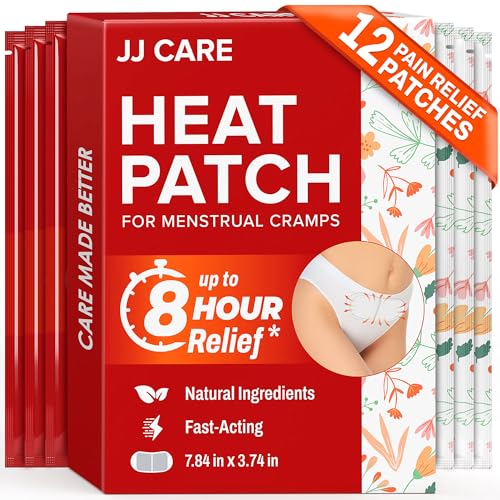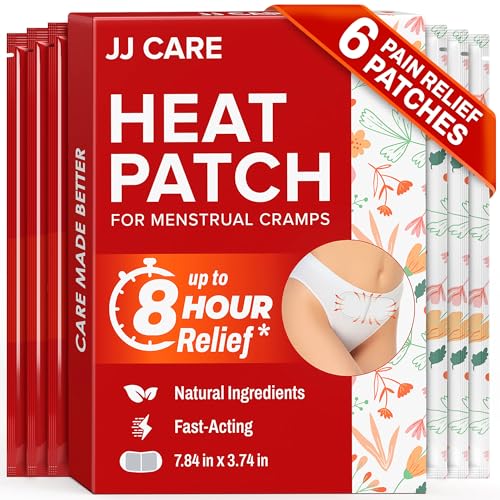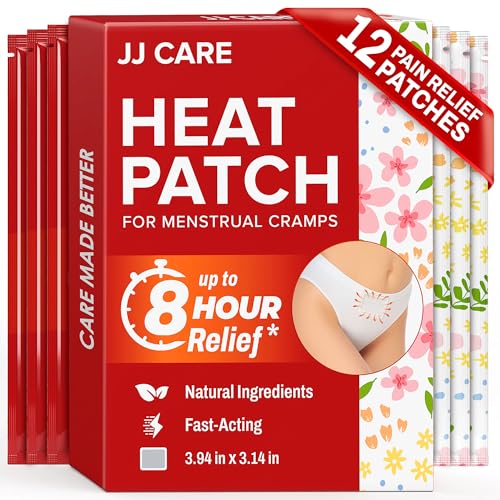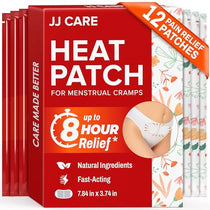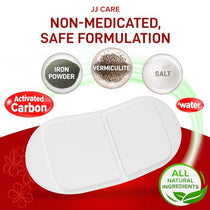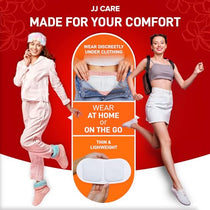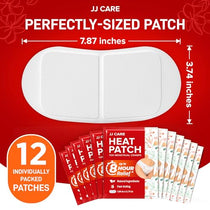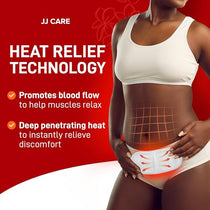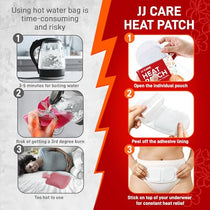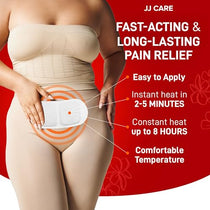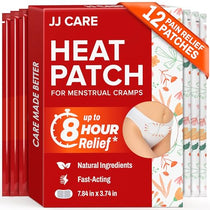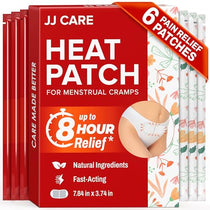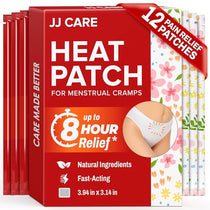 PRODUCT INFORMATION
CUSTOMER REVIEWS
PRODUCT INFORMATION
Menstruation can be one of the most painful experiences for many women. The side effects of menstruation, lasting between seven to 10 days, are debilitating to the point where some women cannot go to work, school, or engage in any daily activities until their symptoms have subsided. The JJ CARE Heat Patches for Menstrual Cramps is just one of the products created after months of meticulous research, design, and production. Calm those cramps, naturally. Made to soothe your cramps discomfort, each heating patch lasts for up to 8 hours. We recently changed our packaging, so you may receive an OLD one, but rest assured that we always ensure that our items arrive in outstanding condition and same quality as described as it remains our top priority.
✅ MADE OF QUALITY INGREDIENTS – These JJ CARE Heat Patches are made of quality ingredients and materials to help with your comfort during menstrual cramps. They contain natural ingredients such as iron powder, activated carbon, vermiculite, salt & water.
✅ SOOTHES MUSCULAR TENSION AND CRAMPS – Soothe the muscular tension with these heat patches for menstrual cramps because, unlike other ones, these contain natural ingredients and are free from harsh chemicals. These natural heat patches can help you go on about your day without being troubled by pain so you can continue to perform activities and not be hindered.
✅ HEATS UP QUICKLY FOR A QUICK RELIEF – One menstrual heating patch can start heating up within 2-5 minutes upon contact with air. It heats up in a short amount of time to provide you quick relief so you won't have to endure the pains of the cramps. Similar to a menstrual heating pad, relieve your tensed muscles from anywhere, anytime. Simply peel off the adhesive lining and stick on top of your underwear. Do not attach to the skin.
✅ CAN LAST UP TO 8-10 HOURS – You don't have to switch period heating patches over and over because these can provide continuous and long-lasting heat for up to 8-10 hours! Whether the period cramps caught you out of the house in school or in-office, just grab one from your purse for instant and long-lasting pain relief. You don't even have to keep a lot with you as one can go a long way in a day.
✅ IMPROVED FOR YOUR NEEDS – These heating patches for period cramps and pain relief are individually wrapped for your convenience. As opposed to other brands, you can get a pack of 12 from a single purchase. They've also got an increased dimension to 3.74 x 7.87 inches for more coverage and therefore faster relief. This adhesive heat patch is also lightweight and ultra-thin. It adheres to your underwear so you can wear it discreetly over the lower abdomen or at the back.
SHIPPING
Free shipping for all orders $40 up that includes eligible items from any product category.
---
PAYMENTS
Accepts the following payment methods:
Credit Card: Visa, MasterCard, Maestro, American Express. The total will be charged to your card when the order is shipped.
PayPal: Shop easily online without having to enter your credit card details on the website.
---
RETURN POLICY
You can return any item purchased on JJ CARE within 30 days from the date of your purchase.