JJ CARE Leather Wipes for Car Interior Cleaning [Pack of 120 with Free Microfiber Cloth] Leather Wipes for Purses, Couch, Car Seats, Furniture, Shoes, Boots, Faux Leather and More.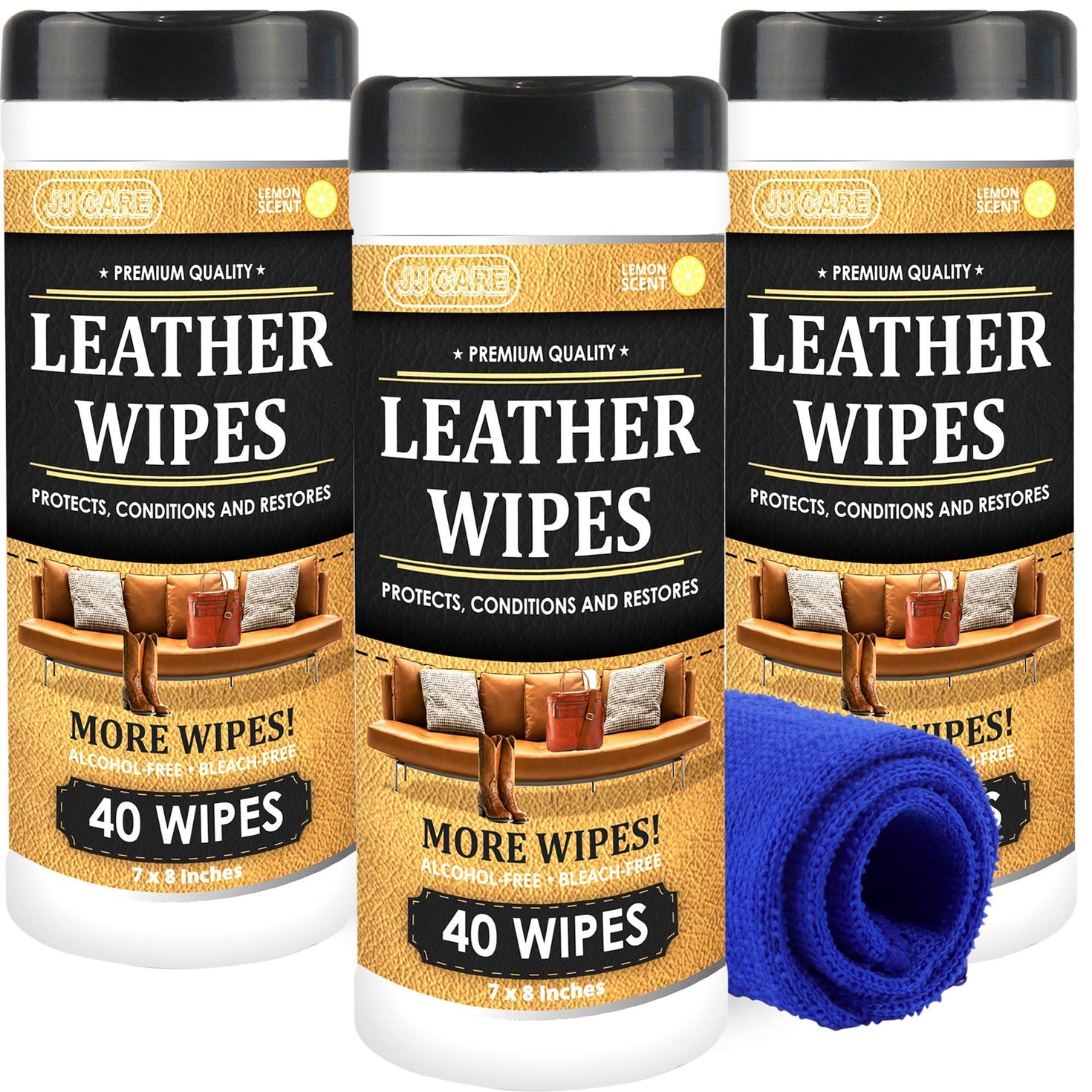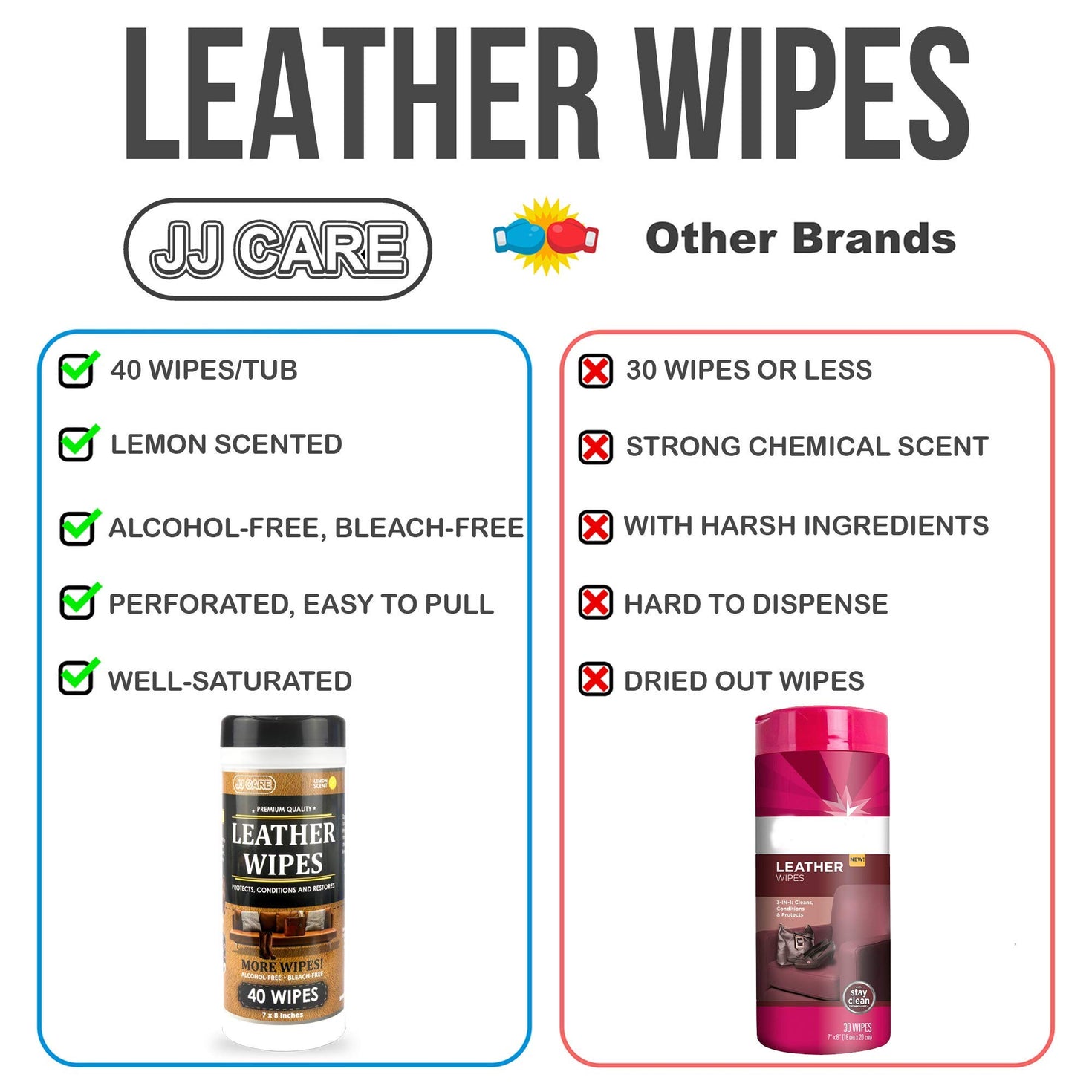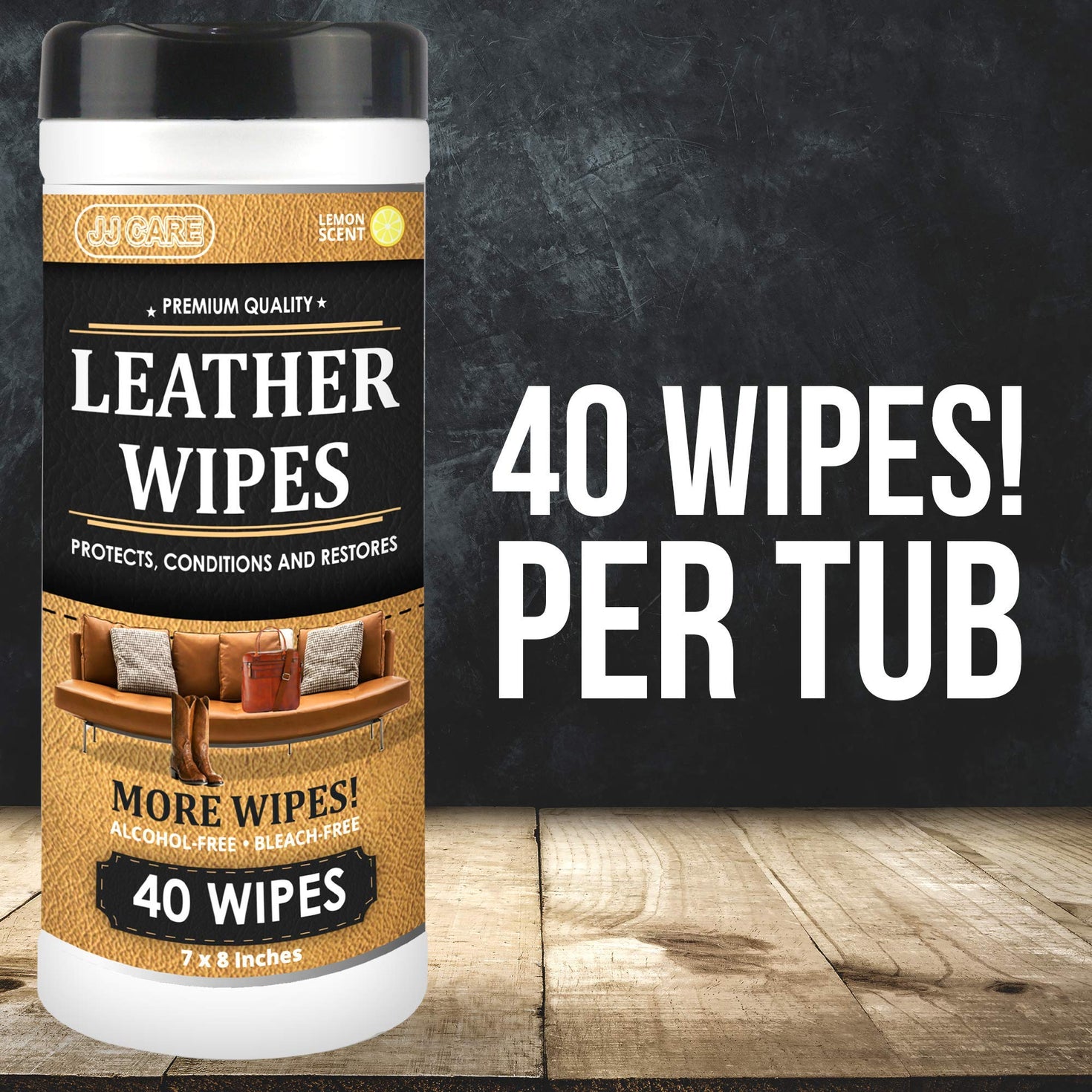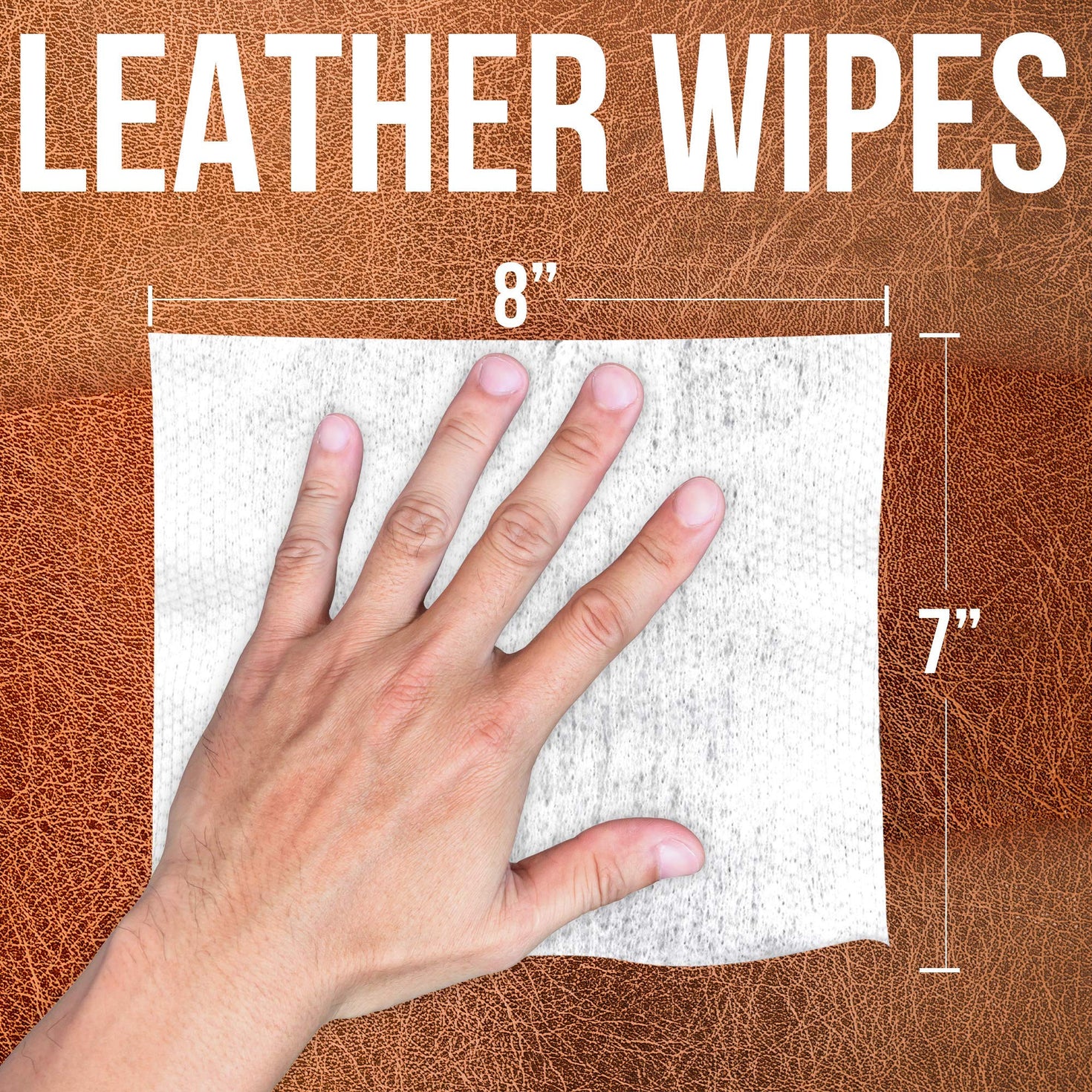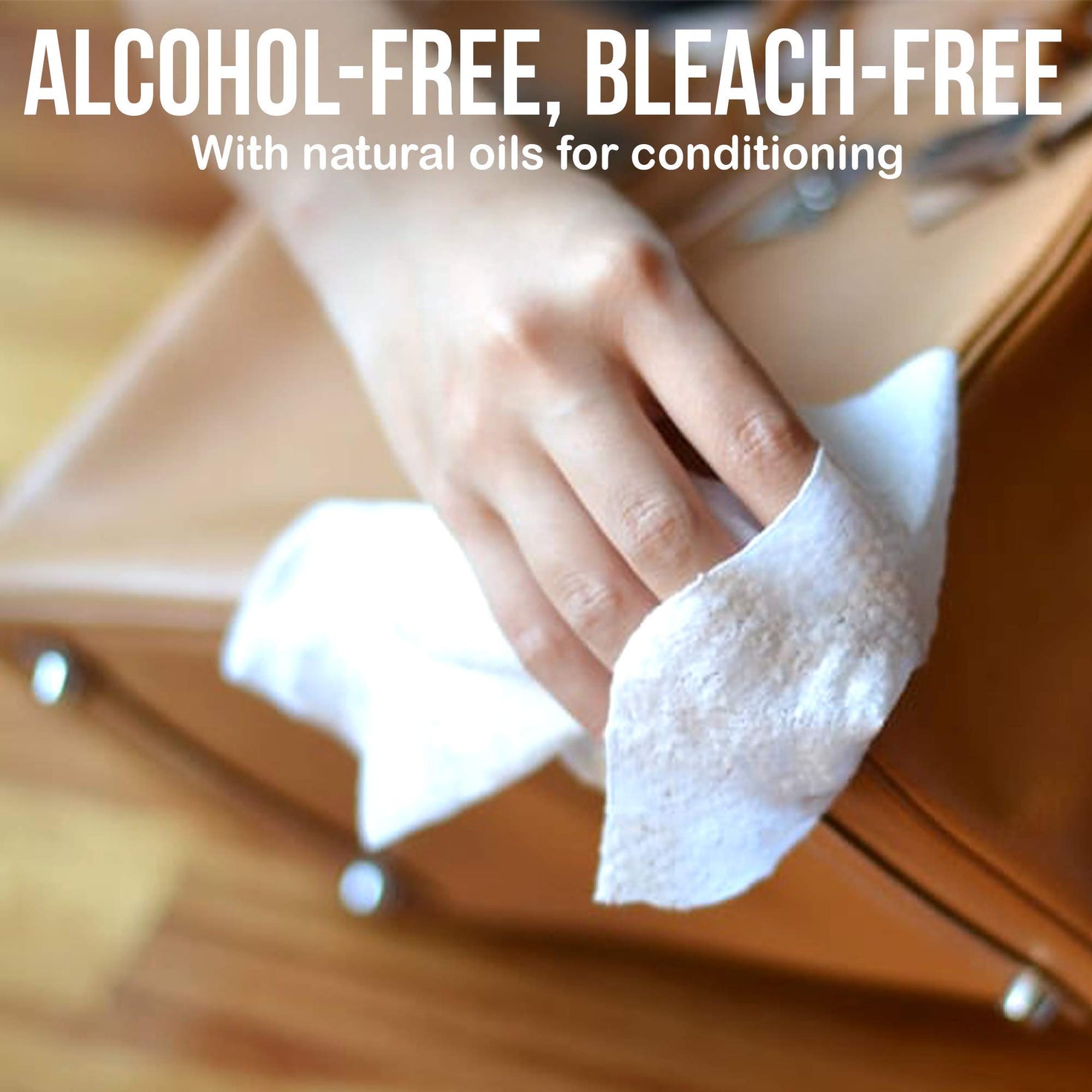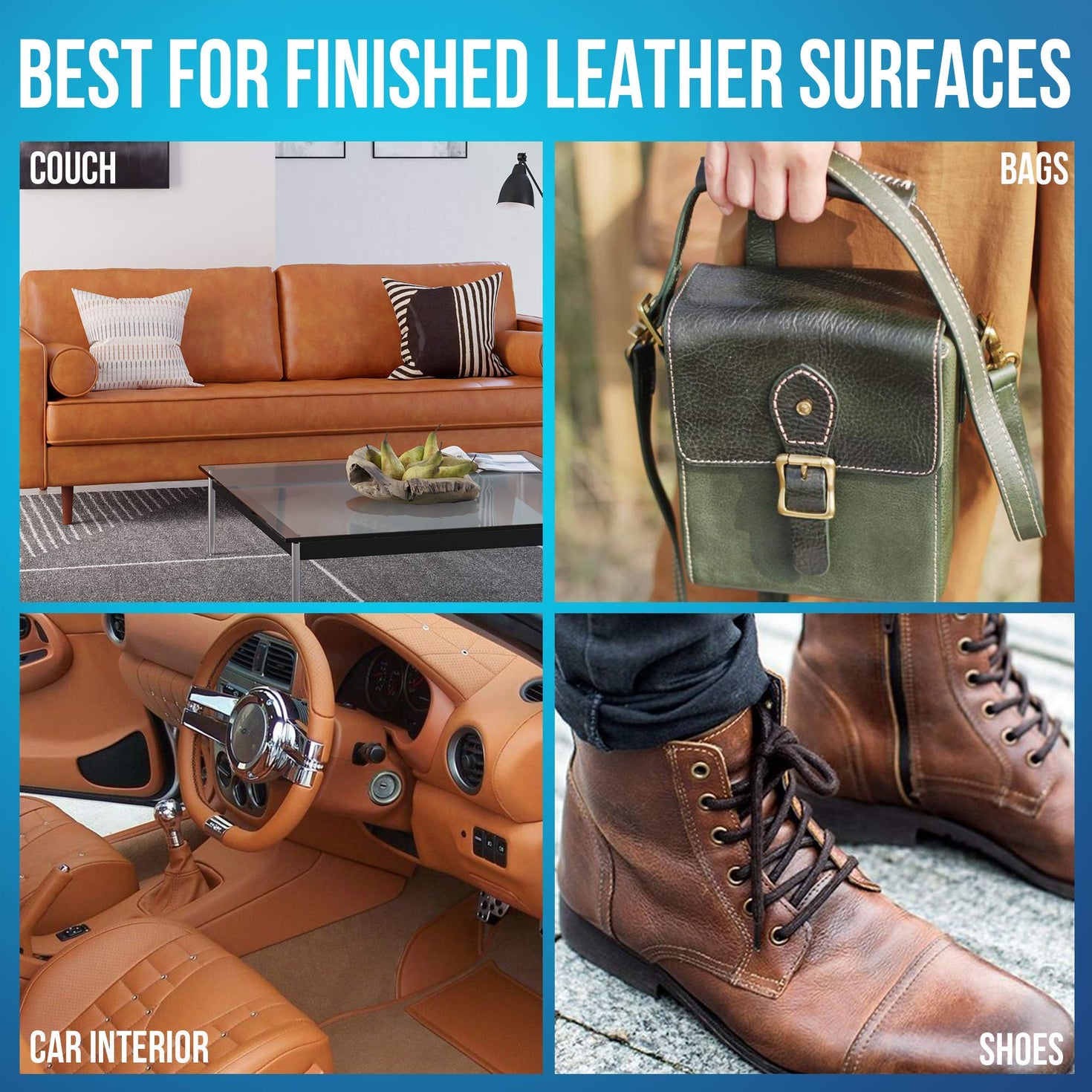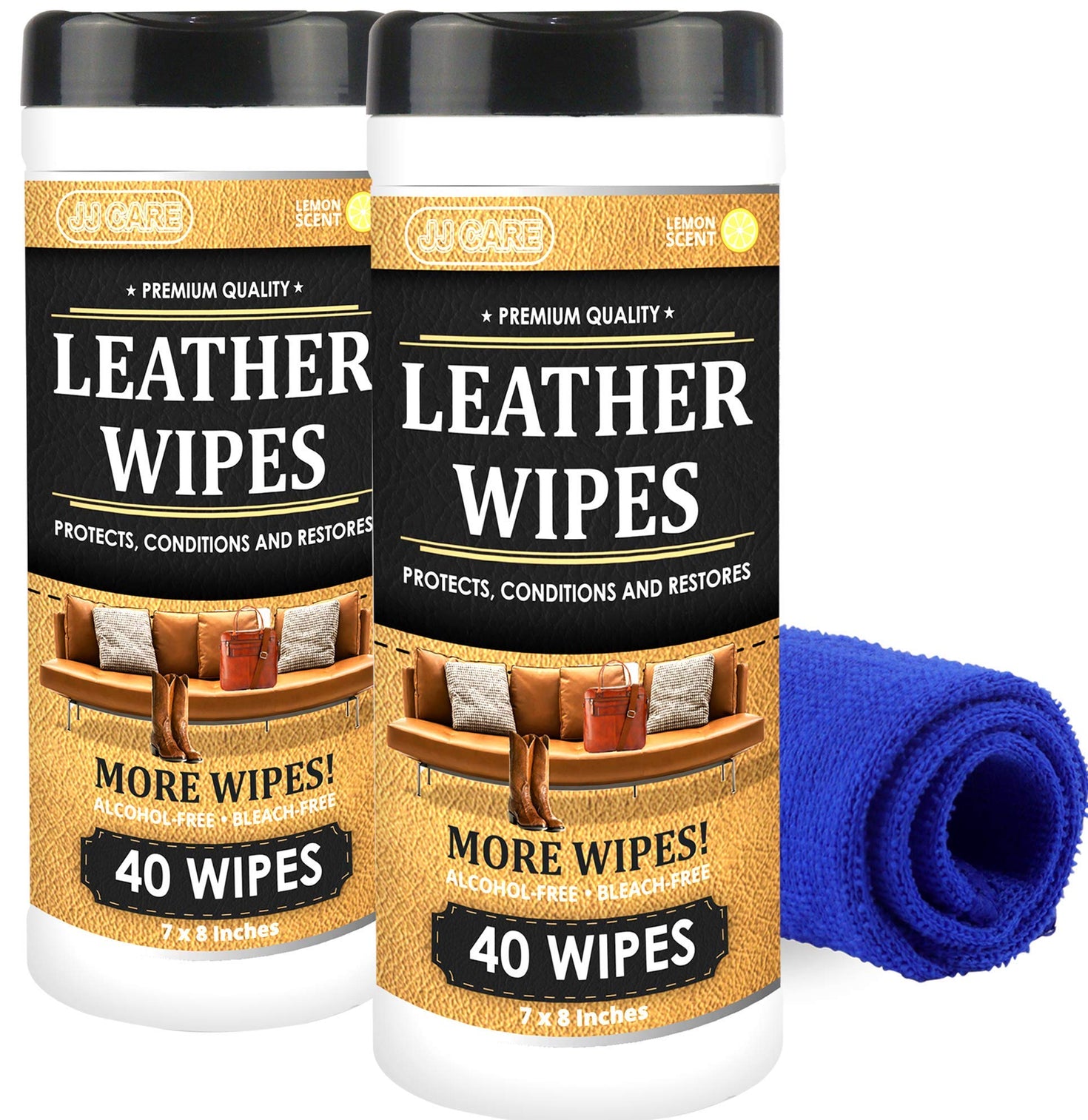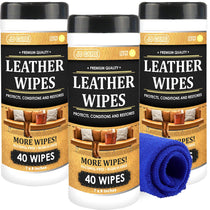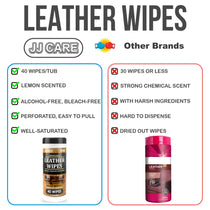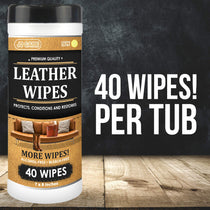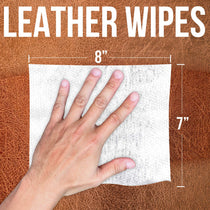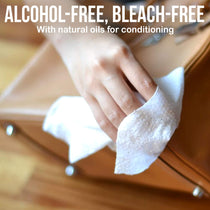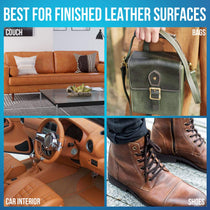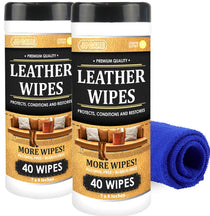 PRODUCT INFORMATION
CUSTOMER REVIEWS
PRODUCT INFORMATION
Leather Car Wipes - Leather Cleaner for Purses Wipes - Interior Leather Wipes - Leather Conditioner by JJ CARE
✅PREMIUM LEATHER CARE – Take good care of your precious leather possessions with JJ Care Leather Wipes. These leather wipes for car interior are saturated with cleaning and conditioning agents that breathe new life into finished leather surfaces.
✅MORE WIPES PER TUB – A tub of JJ Care car leather wipes for furniture contains 40 presoaked leather conditioning wipes with a lemony scent. Use this leather cleaning wipes for furniture pieces and goods, as car cleaning wipes, as a leather couch conditioner, as shoe and boots cleaning wipes and more.
✅FREE MICROFIBER CLOTH – Thinking of replacing that old and worn couch? Don't buy a new one just yet. Grab a tub or two of this leather wipes for couch and do a quick wipe off to remove surface stains and dirt. Buff with a microfiber cloth to let its natural beauty shine through.
✅CAR LEATHER CLEANER & MORE – Clean and restore leather car seats and interiors using these premium car leather cleaner and conditioner wipes. Your ride is sure to look and feel brand new on the inside with car interior cleaning wipes that can work wonders on leather surfaces. The leather wipes are also safe for use on leather furniture, shoes, boots and bags.
✅PROTECT, CONDITION AND RESTORE – Use of these leather cleaning wipes is a convenient one-step method to clean and revive dull and dirty-looking finished leather surfaces. It's also an inexpensive way to maintain the quality of leather goods such as bags, purses, footwear and other accessories.
SHIPPING
Free shipping for all orders $40 up that includes eligible items from any product category.
---
PAYMENTS
Accepts the following payment methods:
Credit Card: Visa, MasterCard, Maestro, American Express. The total will be charged to your card when the order is shipped.
PayPal: Shop easily online without having to enter your credit card details on the website.
---
RETURN POLICY
You can return any item purchased on JJ CARE within 30 days from the date of your purchase.