JJ CARE Morning Reboot Patch (Pack of 30, 50)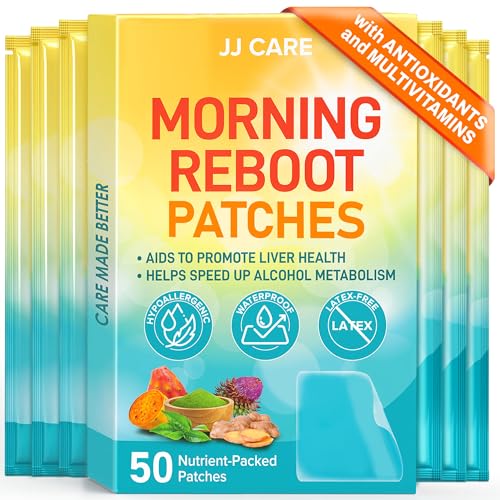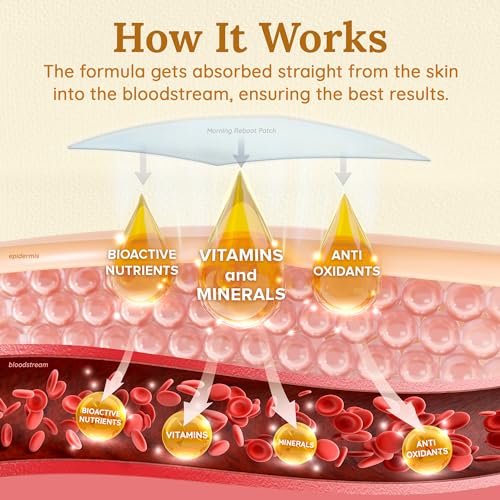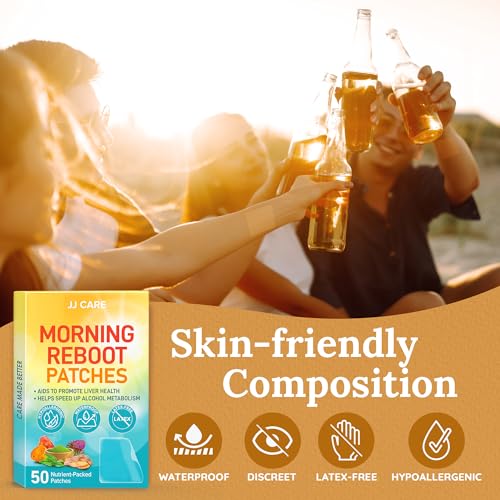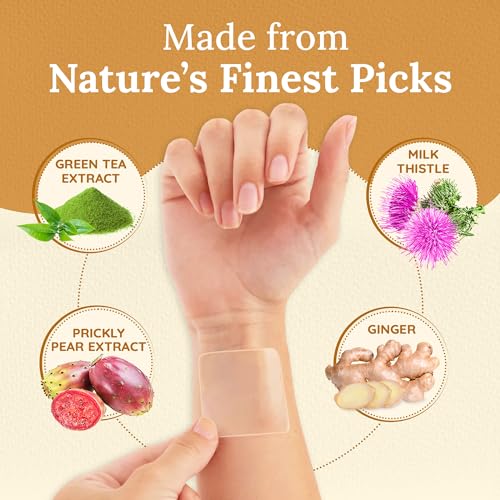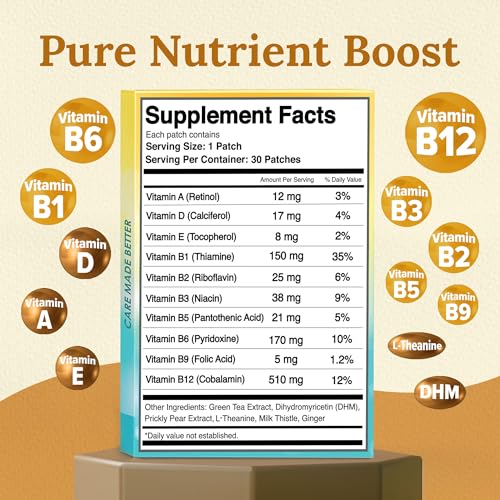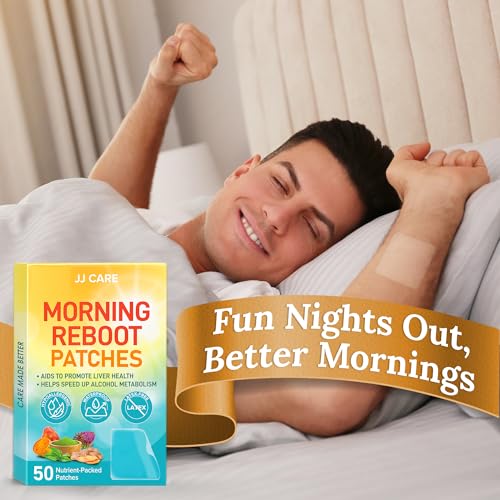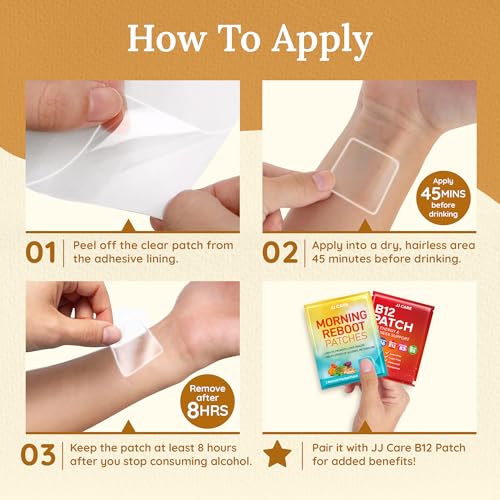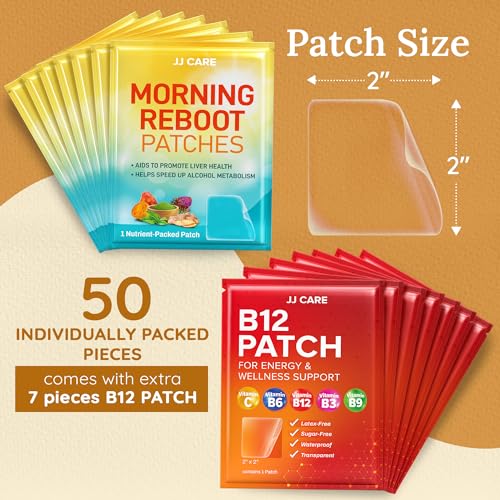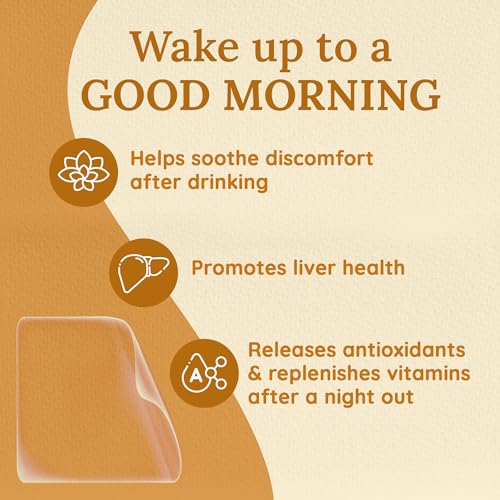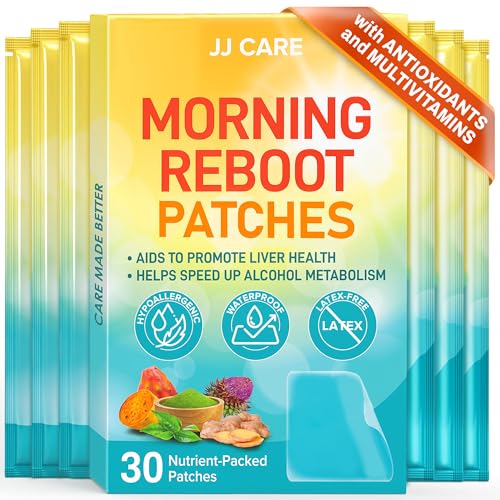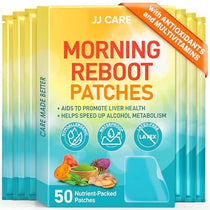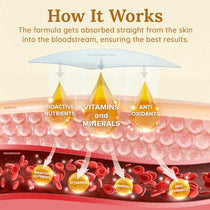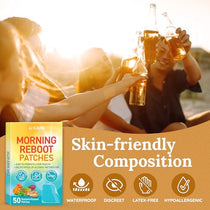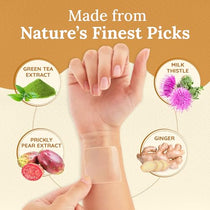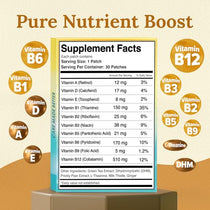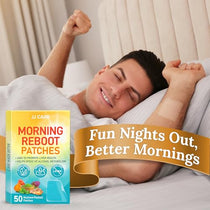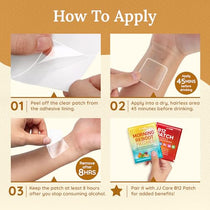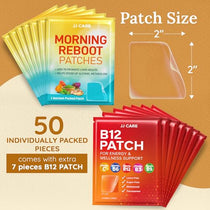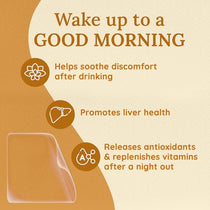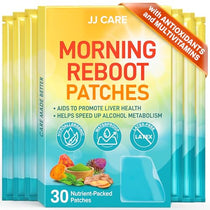 PRODUCT INFORMATION
CUSTOMER REVIEWS
PRODUCT INFORMATION
Tired of waking up with pounding headaches, exhaustion, and an overall sense of discomfort after a night of overindulgence? We've got the ideal answer for you! The JJ CARE Morning Reboot Patches are intended to help you recover quickly and begin your day feeling rejuvenated and invigorated. Uncover the impact that JJ CARE after-party patches make! Seize your mornings, say goodbye to post-drinking aches, and greet the day with restored energy and vibrancy. A nutrient-rich mix, long-lasting relief, and a waterproof patch to deliver a simple yet efficient solution for dealing with distress after a night of drinking. These characteristics make them a popular choice for people looking for a straightforward and dependable solution for managing the discomfort associated with drinking.
✅ FEEL GOOD THE MORNING AFTER – Good times do not have to end in headaches. JJ CARE's morning reboot patches are loaded with minerals and organic elements to help combat the after effects of a night of partying. Wear it 45 minutes before the party begins and for at least 8 hours afterwards. Perfect for parties - bachelorette, vacation, halloween, holidays, etc!
✅ PURE & PREMIUM - JJ CARE's morning reboot party patch is made with only the highest quality natural components. Plant-based prickly pear extract, L-Theanine, milk thistle, and ginger are also included in the composition including vitamins and minerals that work together to support liver function and reduce discomfort symptoms after party. This also comes with 7 pcs of JJ Care B12 patches!
✅ INDIVIDUALLY PACKED AND EASY TO USE - JJ CARE Morning Reboot Post Party Relief Patches are worn externally to the skin, giving them a gentle and simple alternative to oral nutrients or medication. Our natural patch for parties fulfills the highest purity and potency standards. Our party patches are individually packed. Open one fresh party patch everytime.
✅ IMPEARMEABLE AND DISCREET - Outdoor pool parties in rainy weather will get you wet. Thank goodness JJ CARE's morning reboot patches are water-resistant. These sticky natural patches are also translucent, allowing you to conceal your "weapon"!
✅ SUITABLE FOR THE SKIN - Because of our remarkable lightweight, translucent design and skin-friendliness, our JJ CARE party patches stand out. It is designed with an intense adhesive to leave no sticky residue and to stay in place even even in the face of excessive sweating while partying.

SHIPPING
Free shipping for all orders $40 up that includes eligible items from any product category.
---
PAYMENTS
Accepts the following payment methods:
Credit Card: Visa, MasterCard, Maestro, American Express. The total will be charged to your card when the order is shipped.
PayPal: Shop easily online without having to enter your credit card details on the website.
---
RETURN POLICY
You can return any item purchased on JJ CARE within 30 days from the date of your purchase.