JJ CARE Topical Daily B12 Patches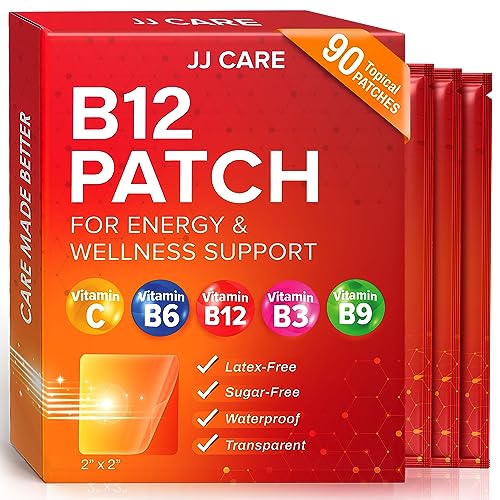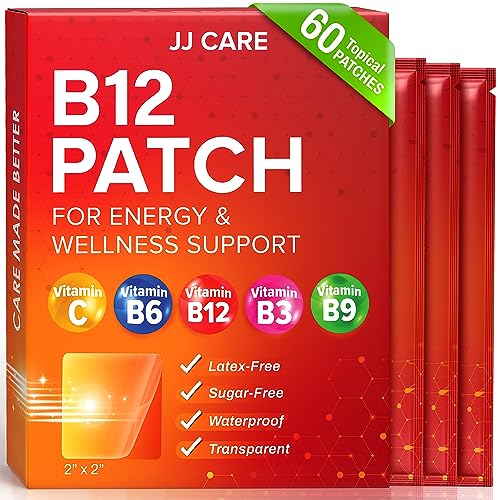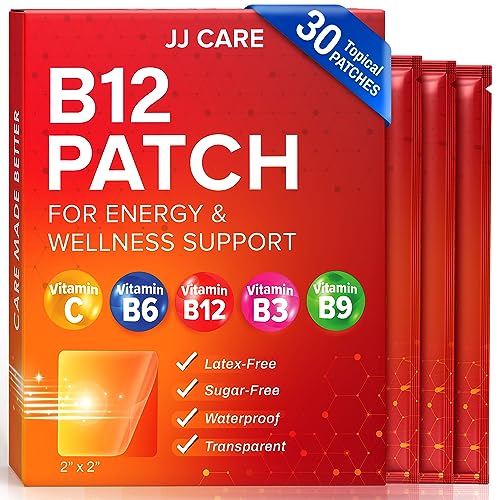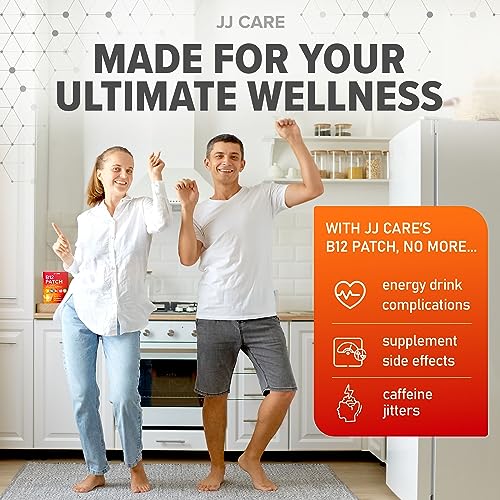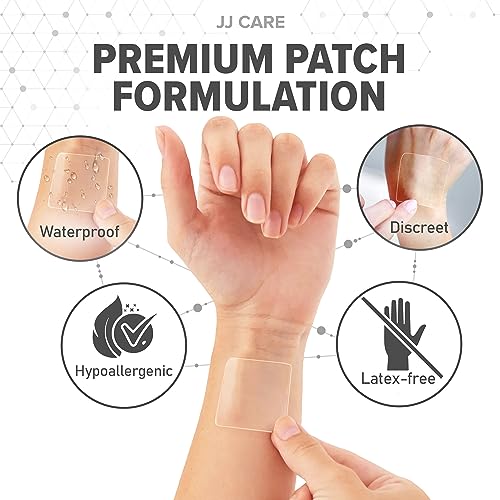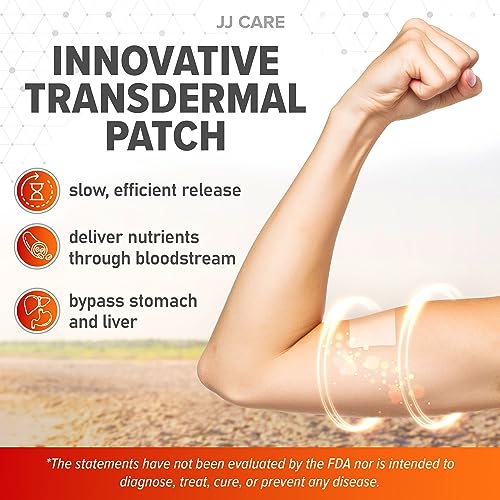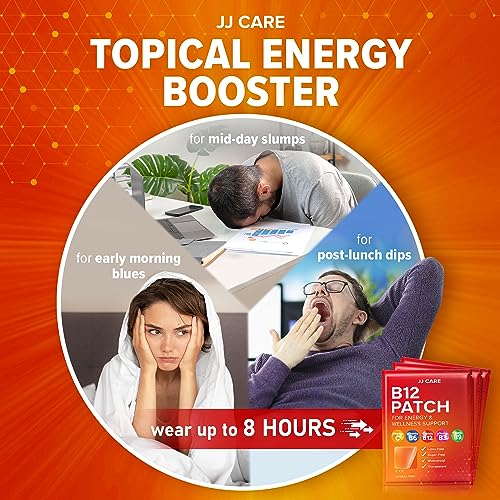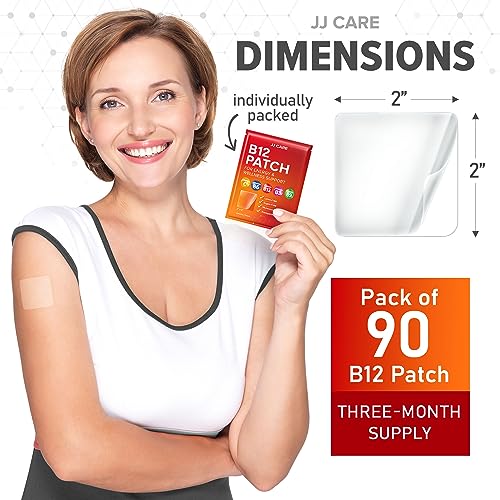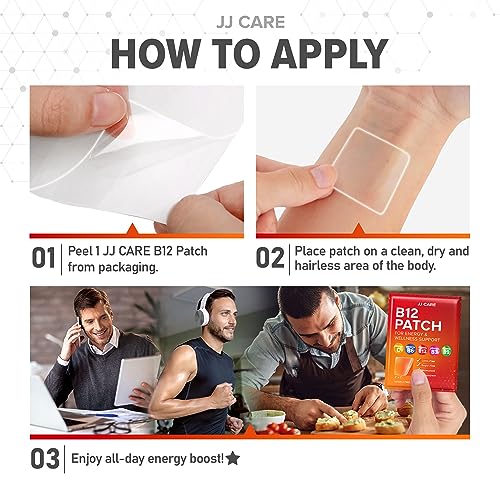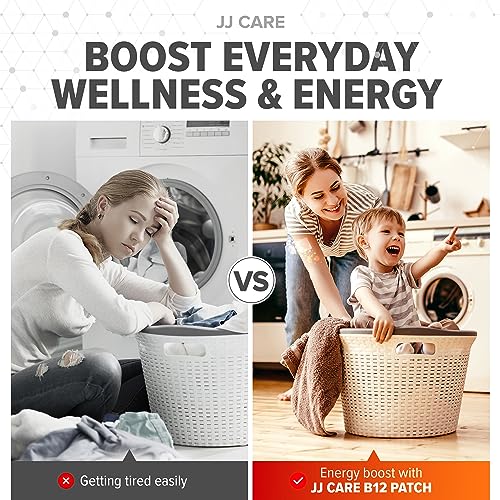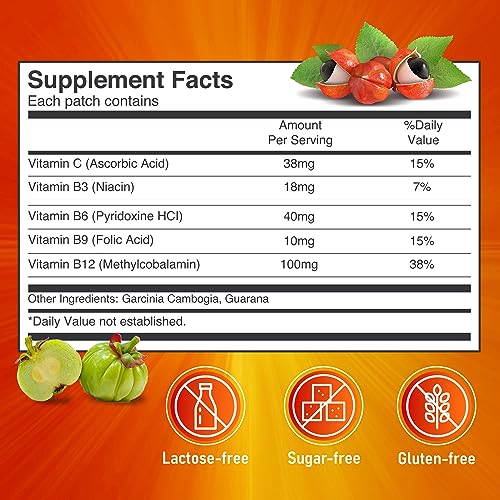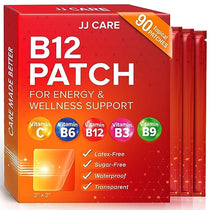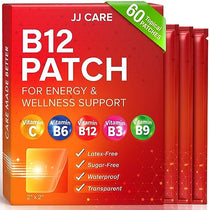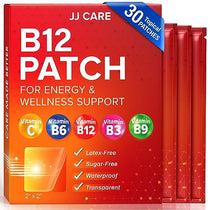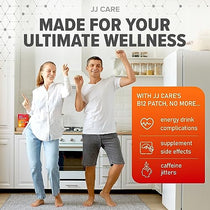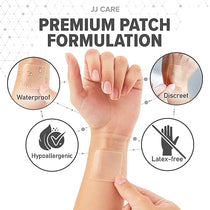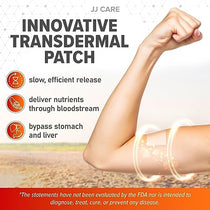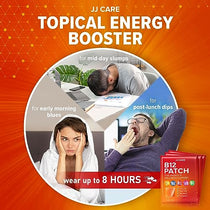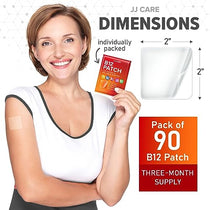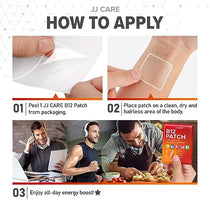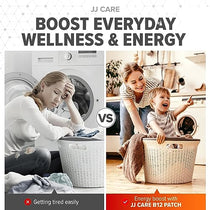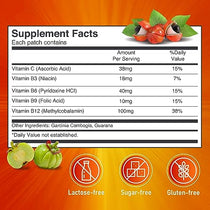 PRODUCT INFORMATION
CUSTOMER REVIEWS
PRODUCT INFORMATION
Nutritional patches have become a relatively new method. As with any dietary supplement, it is critical to use nutrition patches as directed by your healthcare physician and to frequently test nutrient levels with appropriate lab work. JJ CARE is a firm committed to offering high-quality products and exceptional service while keeping customers' comfort and convenience in mind. The JJ CARE B12 Patches are only one of the products developed following months of careful study, design, and production. We made certain that only the highest-quality materials were used, and that they were thoroughly tested and quality-controlled before being shipped. With this meticulous method, we can ensure client satisfaction after each use.
✅ DAILY WELLNESS – Helps in restoring energy and conquers sluggish afternoons with the transdermal JJ Care B12 patch. Each B12 patch is infused with all-natural ingredients to give your health that much-needed pick-me-up.
✅ 100% NATURAL INGREDIENTS – For optimum energy levels, the patches for women contain vitamin C and important B vitamins such as B12 (methylcobalamin), B6 (pyridoxine), B9 (folic acid), and B3 (niacin). Ingredients also include plant-based Guarana and Garcinia cambogia.
✅ SAFE ON SKIN – For better results, wear these B12 patches energy supplier for up to 8 hours a day. These patches should not cause any allergic reaction as they are safe for any skin type, latex-free, and hypoallergenic. The JJ Care B12 patches are also water-resistant.
✅ SAFE AND EFFICIENT– The daily-use B12 patches are a convenient and comfortable way to help your body with increased energy. The ingredients are safe and all-natural as well as lactose-free, sugar-free, and gluten-free. Get that energetic feeling and helps to decrease anxiousness naturally without the side effects like caffeine jitters.
✅ 3 MONTHS' SUPPLY – A box of JJ Care B12 patches contains 90 patches, a supply that's good for 3 months of uninterrupted use.
SHIPPING
Free shipping for all orders $40 up that includes eligible items from any product category.
---
PAYMENTS
Accepts the following payment methods:
Credit Card: Visa, MasterCard, Maestro, American Express. The total will be charged to your card when the order is shipped.
PayPal: Shop easily online without having to enter your credit card details on the website.
---
RETURN POLICY
You can return any item purchased on JJ CARE within 30 days from the date of your purchase.