JJ CARE Towel Warmer with UV Sterilizer (32L capacity), Hot Towel Warmer UV Sanitizer for Towels with Two Stainless Steel Racks, Spa Towel Warmer, Towel Warmer Esthetician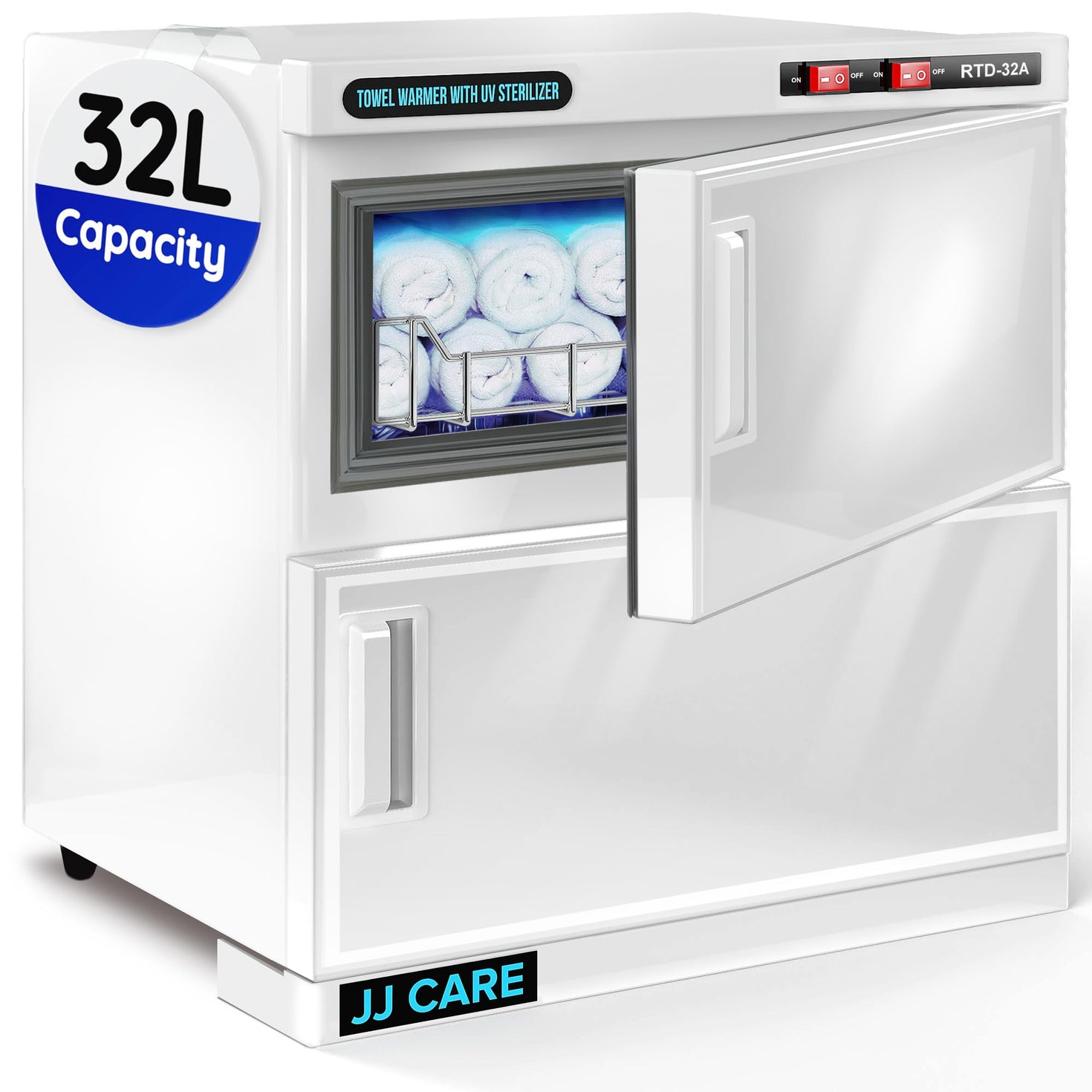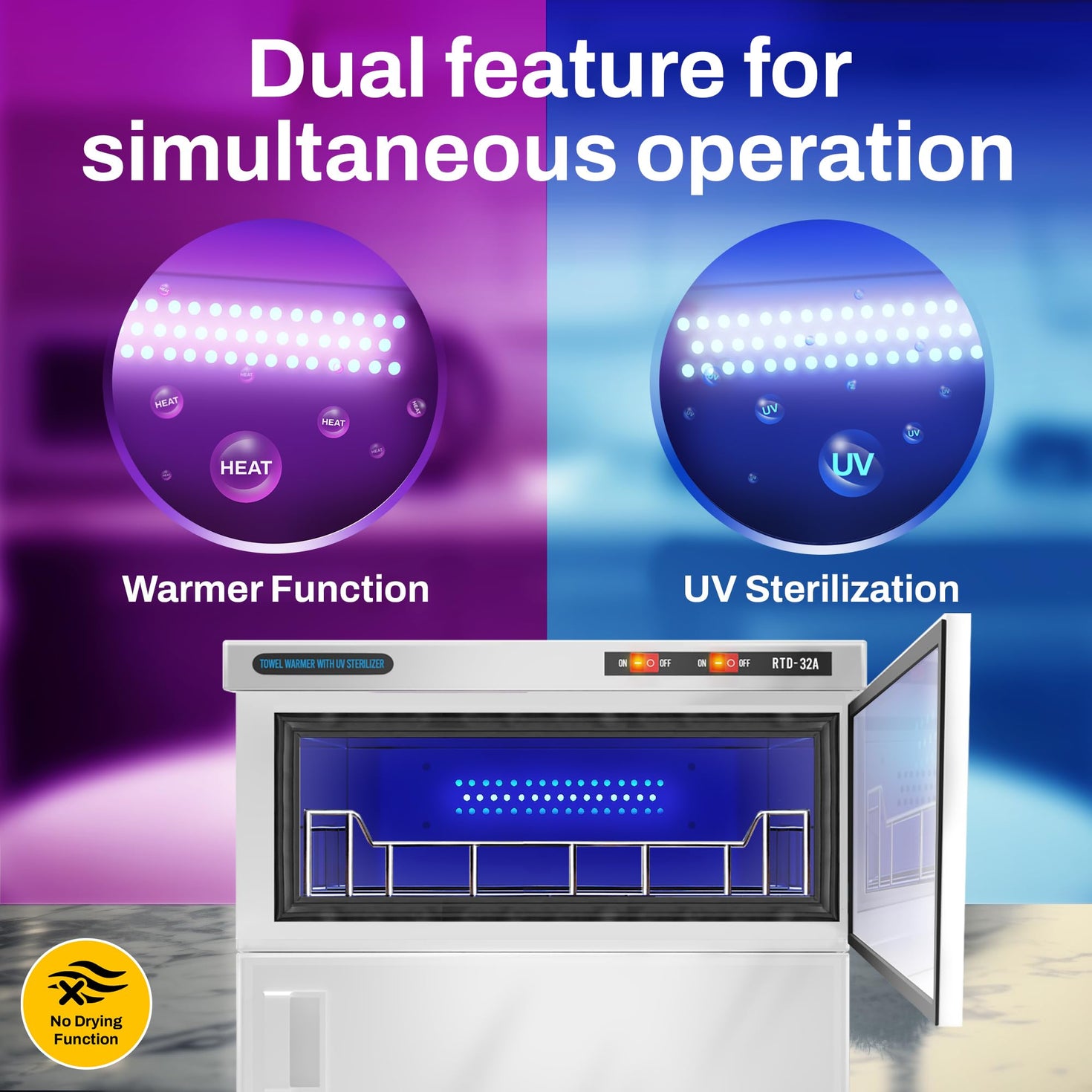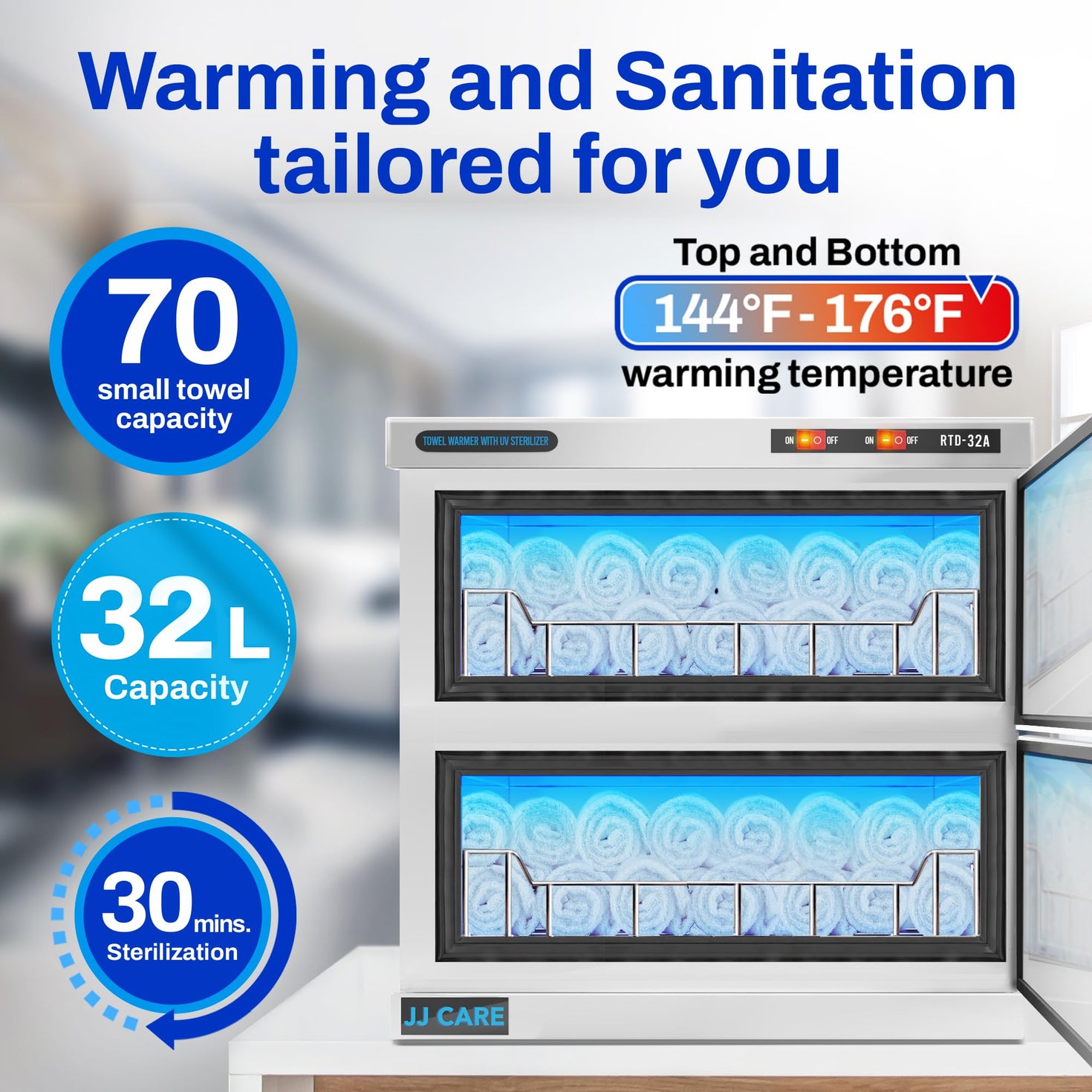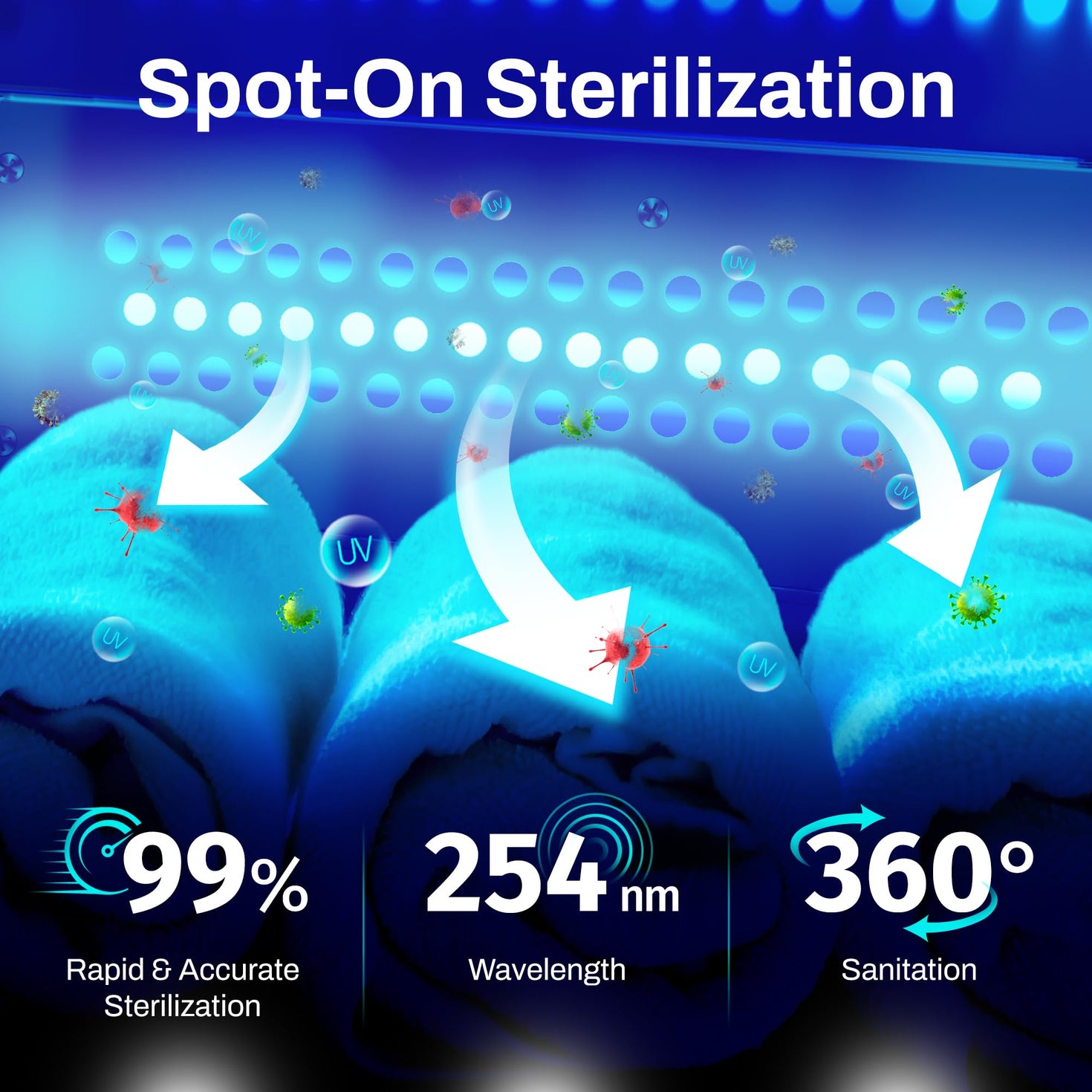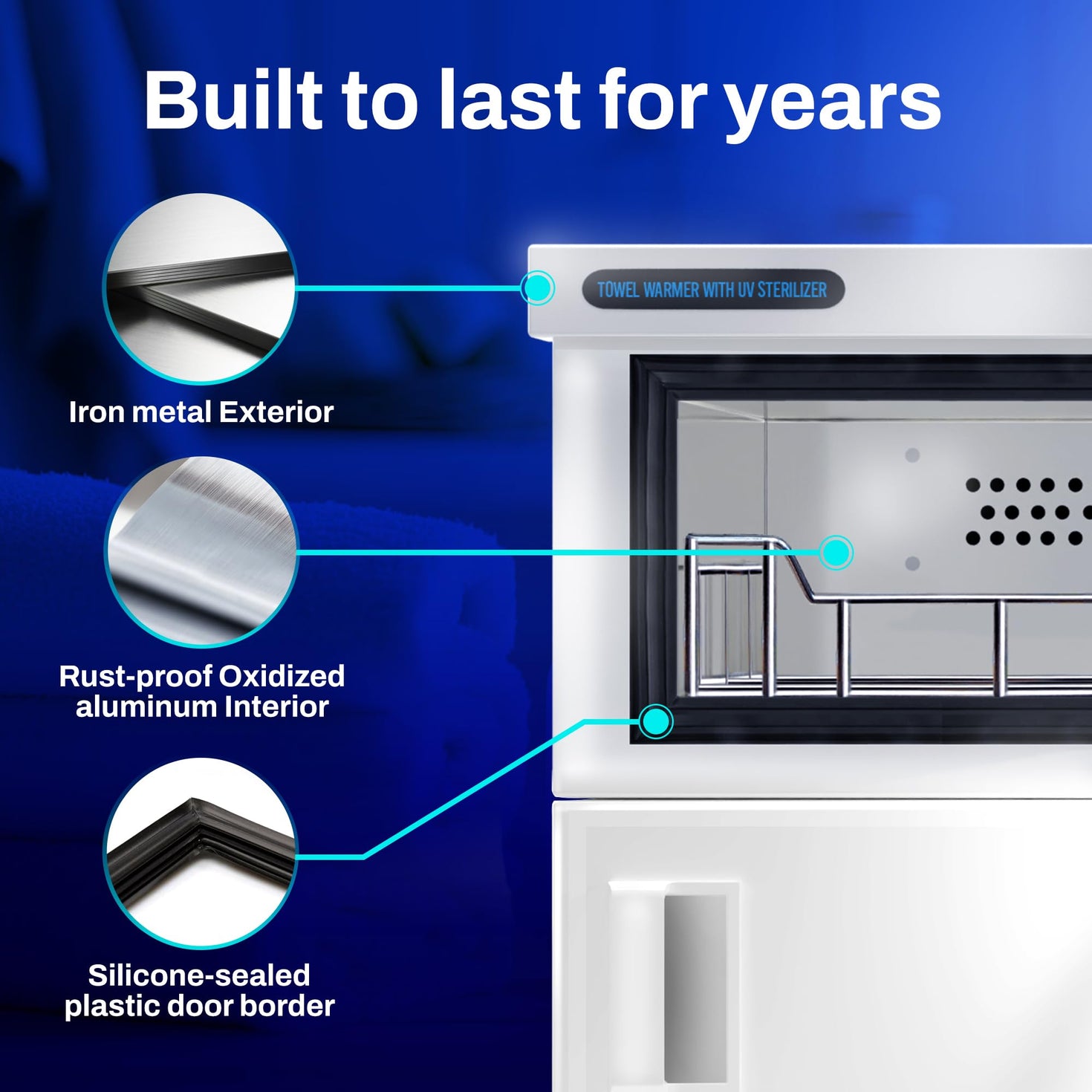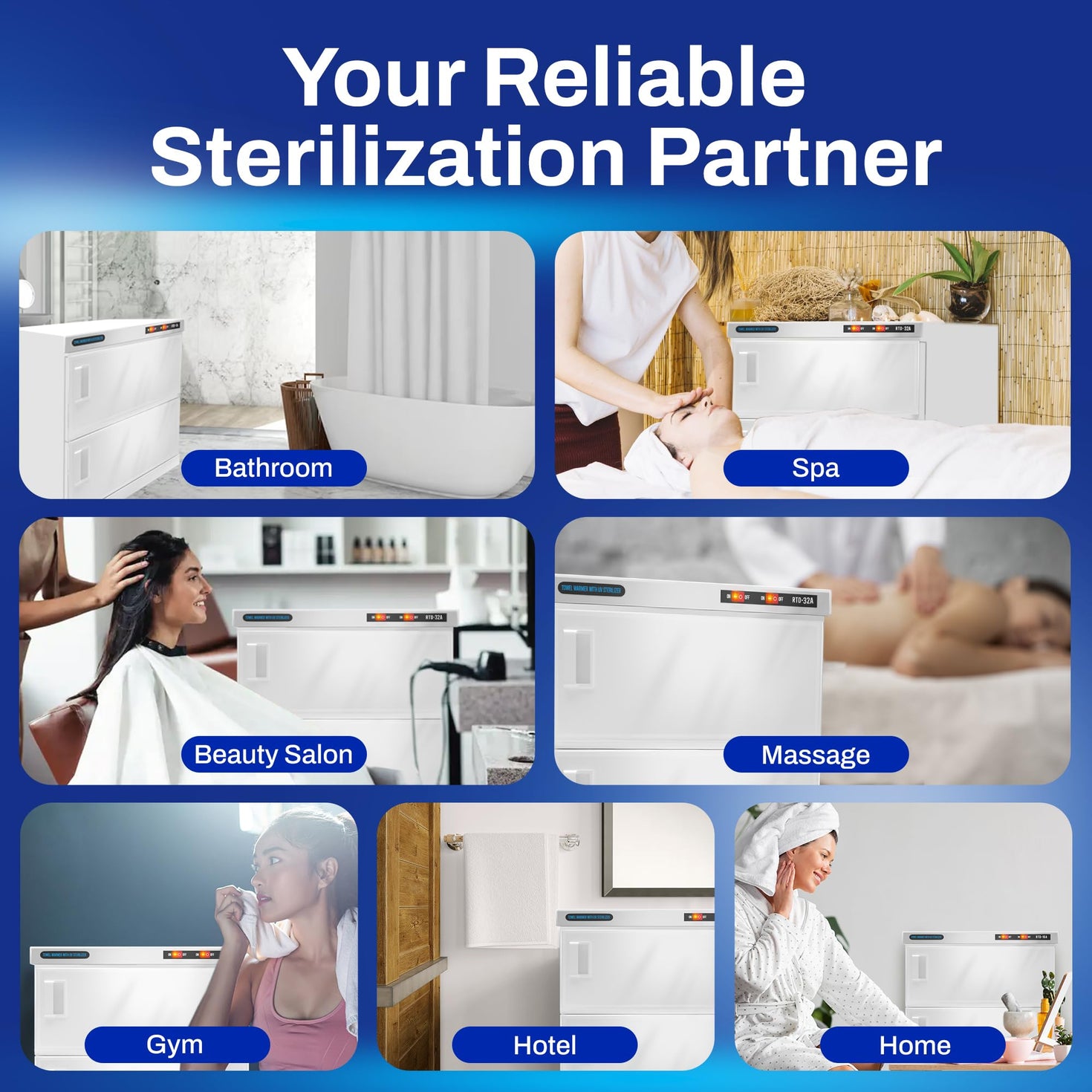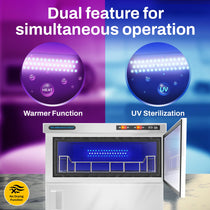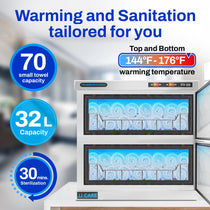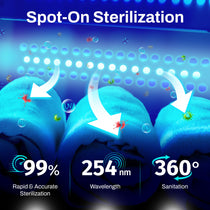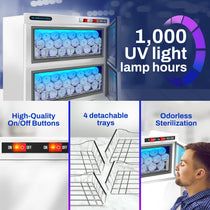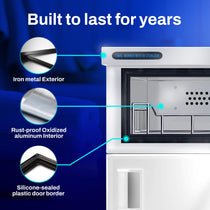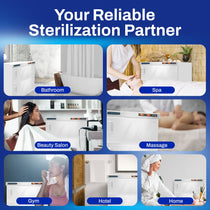 PRODUCT INFORMATION
CUSTOMER REVIEWS
PRODUCT INFORMATION
The JJ CARE Hot Towel Warmer with UV Sterilizer is designed to keep moist towels used in facial treatments. This type of cabinet not only warms towels but also functions as a hot towel cabinet with UV sterilizer, assisting in the elimination of any microorganisms discovered on your towels. The cabinet uses UV light technology to thoroughly eliminate any germs, giving you piece of mind that your customers' towels are as clean as they can be. Towel warmer sterilizers are available in a variety of sizes and can hold as many or as few towels as your spa demands. Choose the one with the appropriate towel capacity for your home, clinic or spa business. EPA Establishment No.: 97254-CHN-1
✅ FAST HEATING- Our 400-watt high power spa towel warmer can swiftly and evenly heat up to 144°F-176°F and keep a steady temperature of 158°F, this is per individual deck cabinet. Our towel warmer can be heated for more than half an hour, ensure that you do not open and close the door repeatedly throughout the heating process.
✅ MULTIFUNCTIONAL- This hot towel warmer, with its heating and UV light feature, can not only heat towels but also small bath towels, hot packs, neck warmers, massage stones, medical tools and other grooming products. Ideal for use in the bathroom, spa, beauty, massage, salon, gym, hotel, and at home.
✅ DURABLE & RUST FREE - JJ CARE used high-quality iron metal to make the heated towel warmer more robust, and it comes with 2 removable 304 stainless steel racks. The interior is made of rust-proof, oxidized aluminum that will last for years with temperature control and provides standard warmth for towels to prevent overheating and burns. Professionally built with an easy touch door with a border made of plastic composite with a silicone seal for effortless opening and closing.
✅ PORTABLE & VERSATILE- Our JJ CARE hot towel warmer with UV light feature is extremely portable and can be quickly placed in counters or any other desired location. It is very simple to include into the cabinetry of a spa or salon. While towels are the most common usage for towel warmers, our towel warmer can also be used for washcloths, gloves, mittens, robes, or even small blankets.
✅ LARGE CAPACITY- Our 32-liter towel warmer cabinet can accommodate up to 60 towels or even 70 towels depending on towel size, making it ideal for use in high-towel-turnover businesses. There is no need to burden your personnel with drying soiled towels for an extended period of time; simply set the timer for 15-30 minutes and the towels will be warmed, sterilized, and dried.
SHIPPING
Free shipping for all orders $40 up that includes eligible items from any product category.
---
PAYMENTS
Accepts the following payment methods:
Credit Card: Visa, MasterCard, Maestro, American Express. The total will be charged to your card when the order is shipped.
PayPal: Shop easily online without having to enter your credit card details on the website.
---
RETURN POLICY
You can return any item purchased on JJ CARE within 30 days from the date of your purchase.