JJ CARE Disposable Massage Table Sheets - 30GSM Thick [24in x 390ft - Pack of 2 Rolls] Non Woven Paper Roll Massage Table Liner Disposable Sheets for Massage Table, Facial & Lash Bed, Tattoo, Spa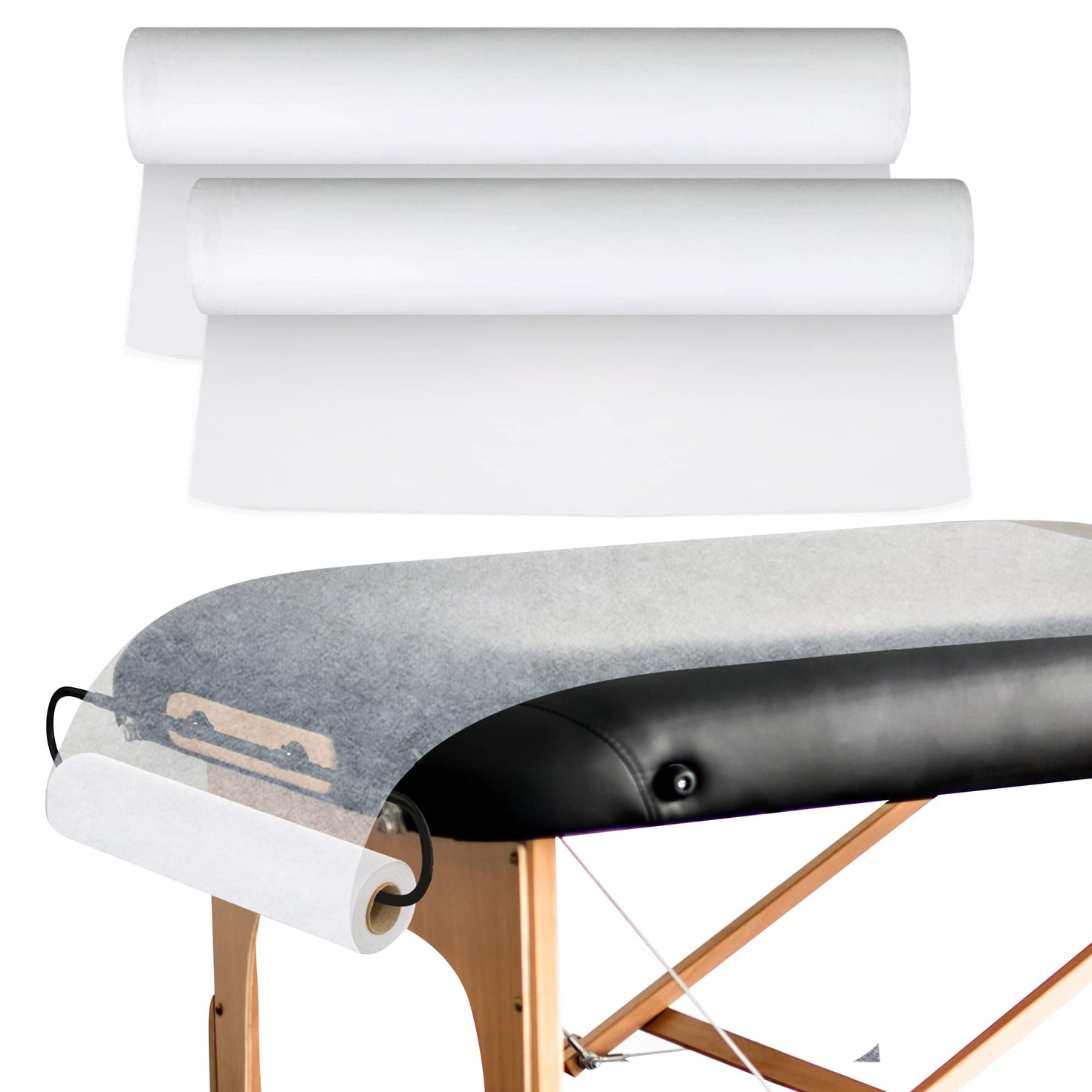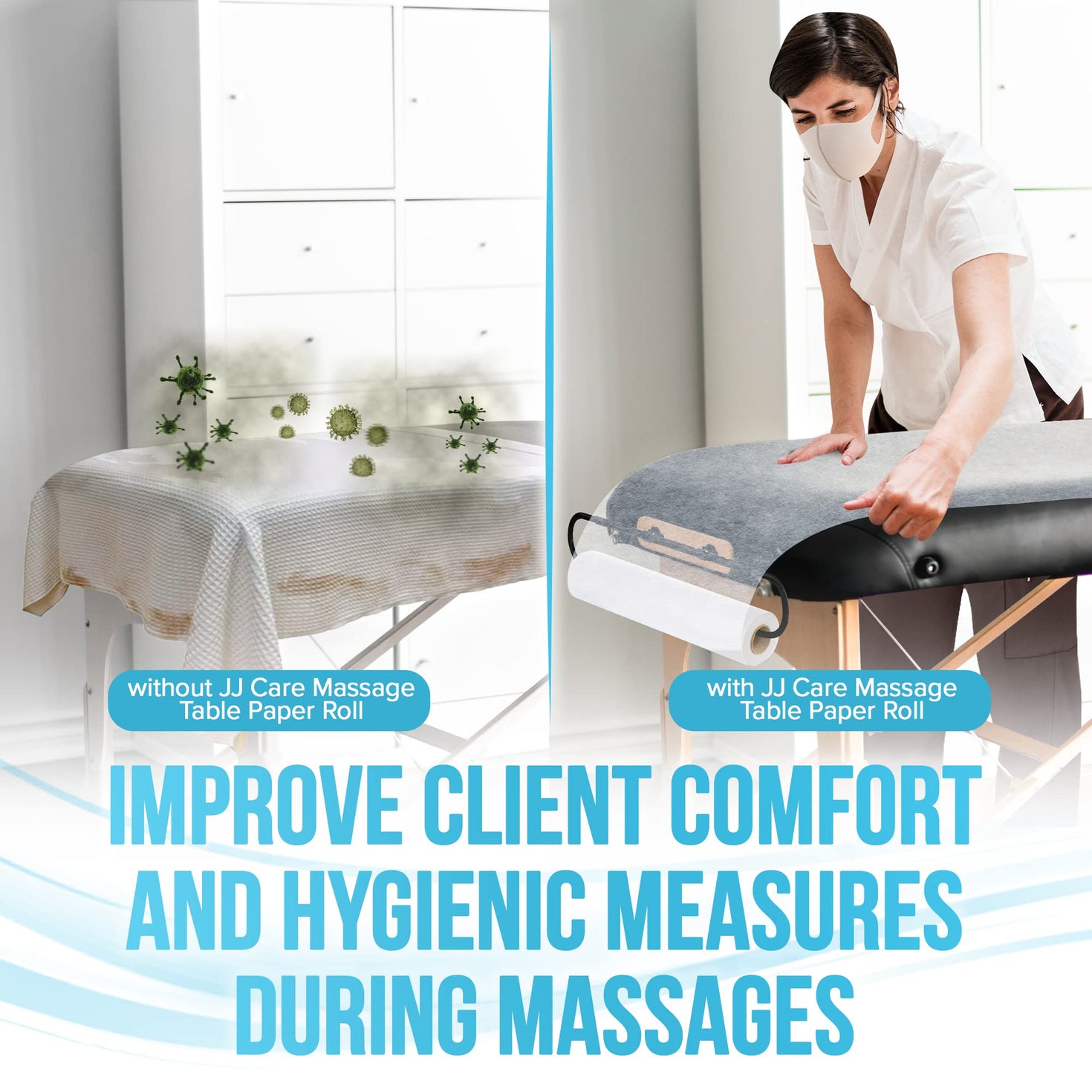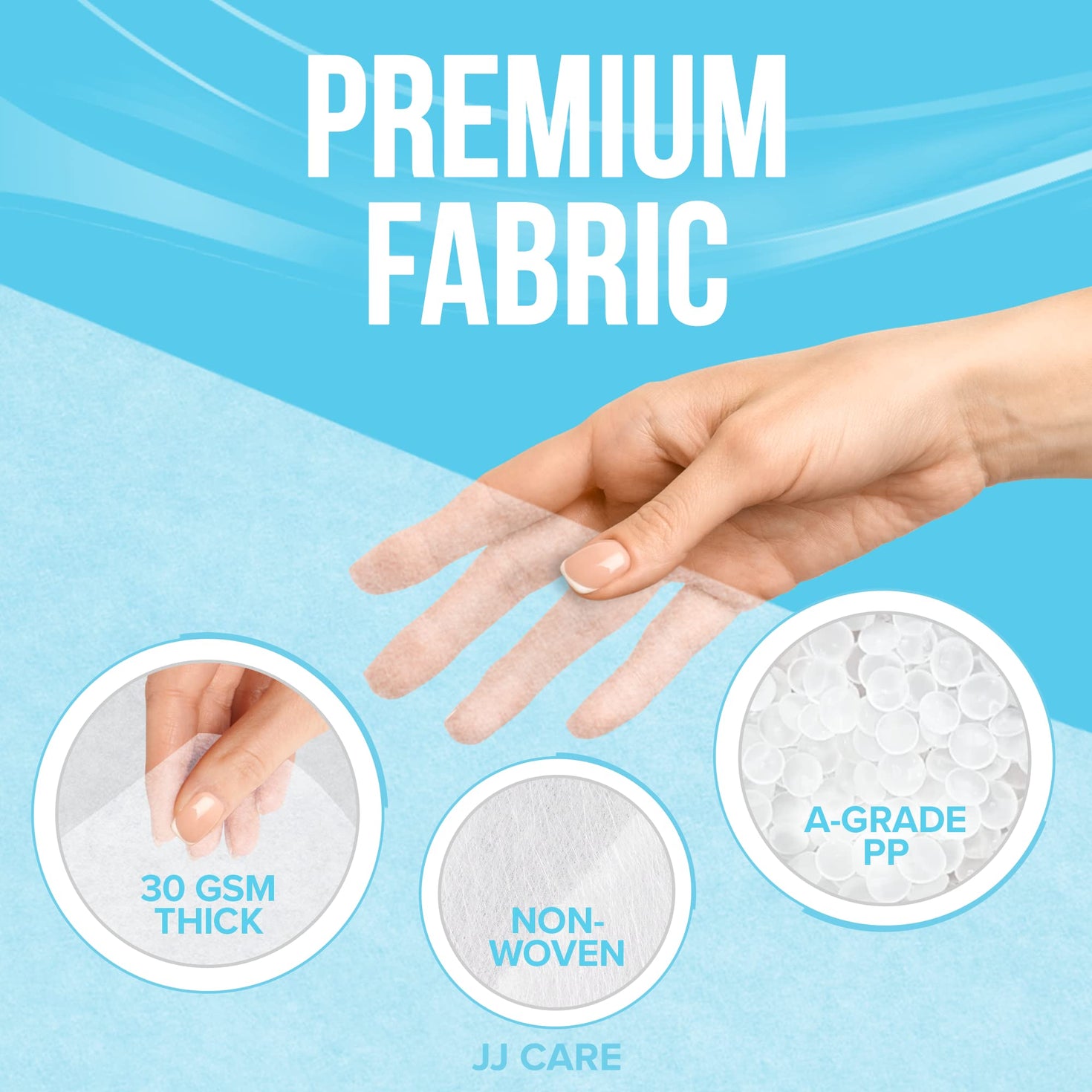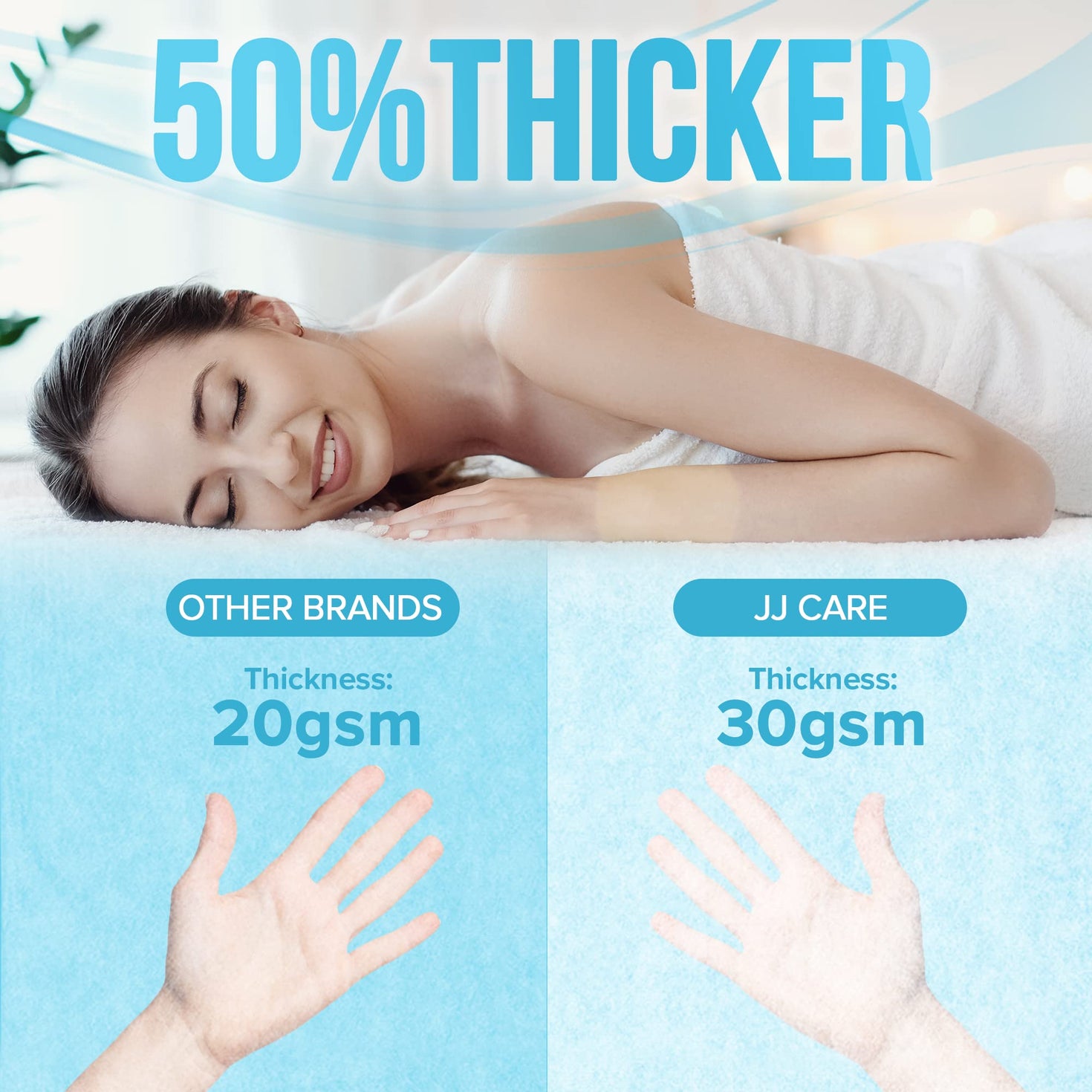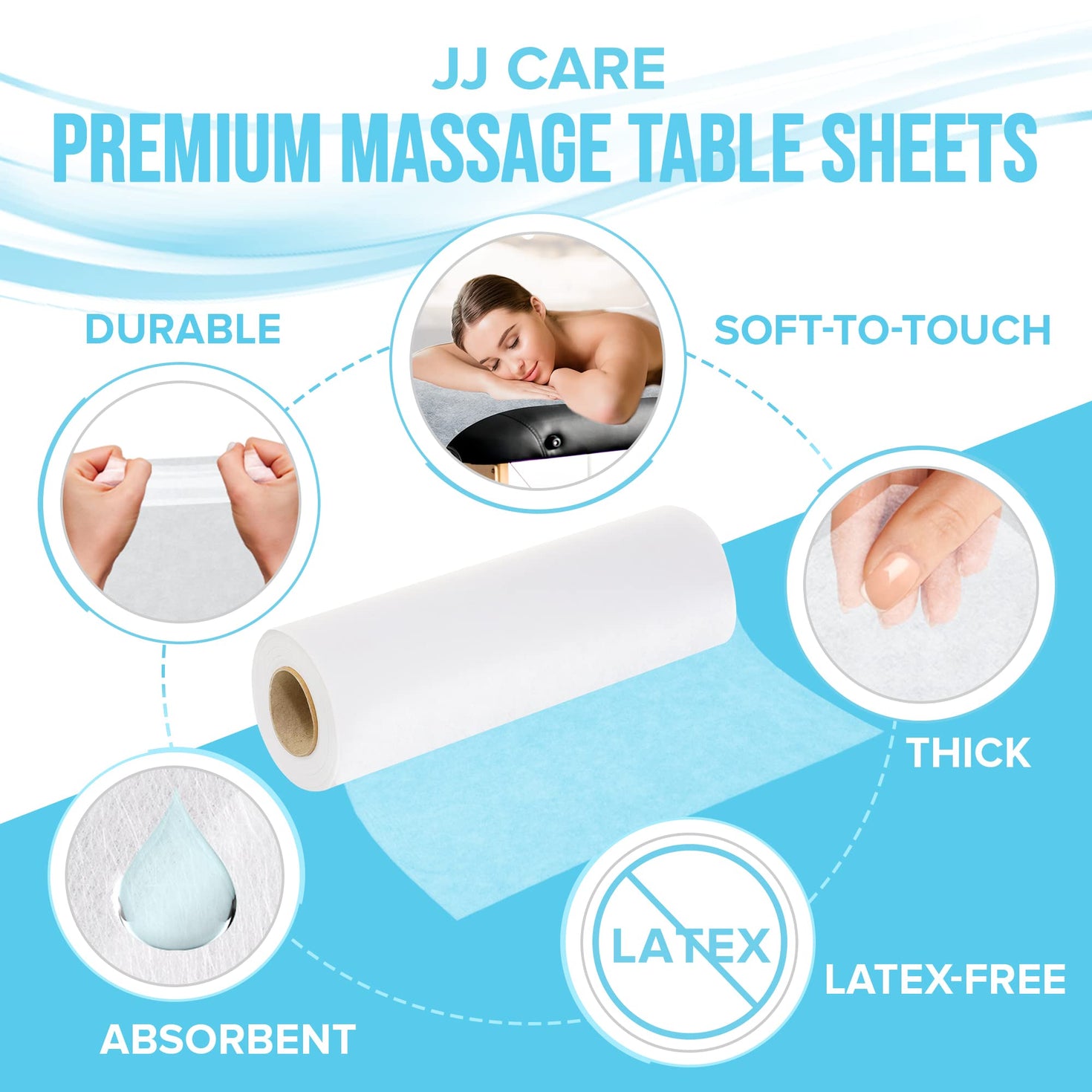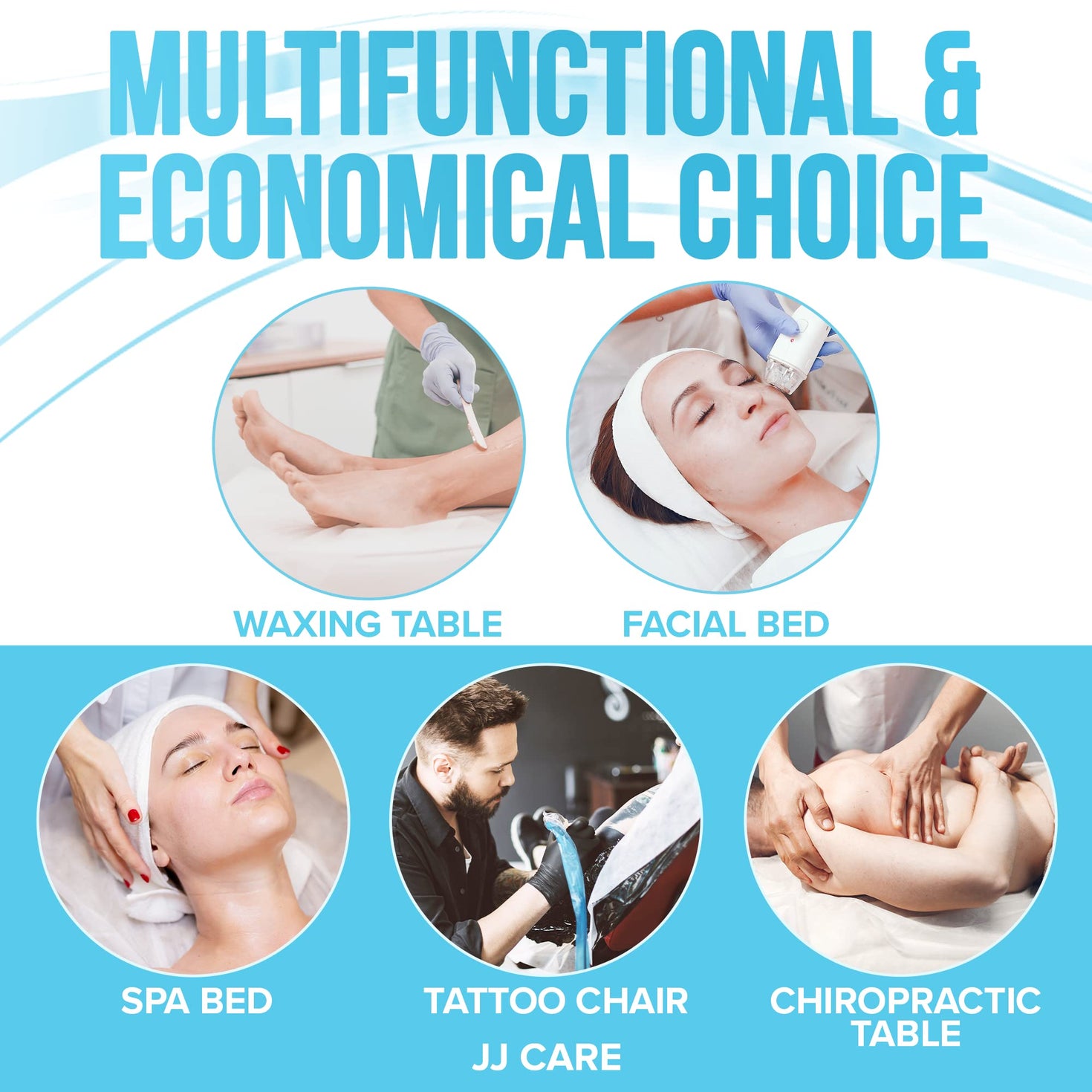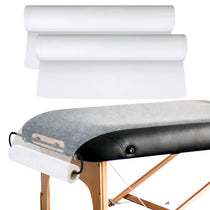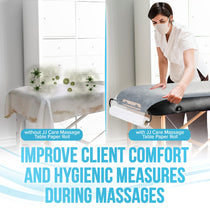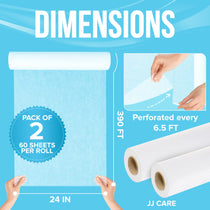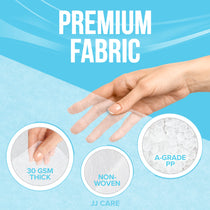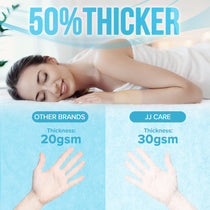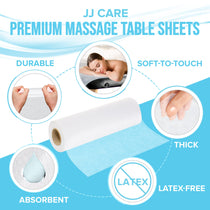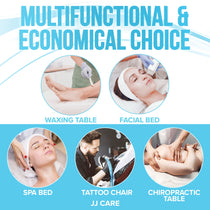 PRODUCT INFORMATION
CUSTOMER REVIEWS
PRODUCT INFORMATION
Keep your massage tables sanitary and more comfortable with JJ Care Disposable Bed Sheets. This high-quality, durable non-woven paper is made extra strong to resist tearing. It is smooth, which ensures each client stays comfy and relaxed during massage treatment. They don't make any noise, like other regular paper rolls do. While others are only 20 GSM, ours are definitely thicker at 30 GSM. We made sure that our massage table cover is not easily torn not like other brands. Don't risk the health and hygiene of your clients. These disposable sheets warrant stricter measures for anyone who works with the human body, but that doesn't mean we should compromise comfort or convenience or spend hours of precious time doing laundry. This disposable massage bed covers can be used by tattoo artists, acupuncturists, dentists, medical workers, hairstylists, waxing and nail specialists, clinicians, esthetician, and more. Single-use doesn't equal waste. This disposable massaging sheets are can be recycled, simply tear a sheet off for use then toss it in the recycle bin when done with it.
✅ SOFT & NONWOVEN FABRIC - Latex-free & made from the highest-quality of non-woven fabric. Our Disposable Bed Sheets for massage table are also soft and gentle on skin. They don't make any noise, like other regular paper rolls do.
✅ THICKER & MORE DURABLE - Tired of massage paper rolls easily ripped apart? JJ CARE Massage Table Sheets are guaranteed strong. While others are only 20 GSM, ours are thicker at 30 GSM. Our massage bed cover is all you need every single time.
✅ PERFORATED EVERY 6.5 FEET - Measuring 24 in wide & 390 ft long, our disposable sheets for massage table is also perforated every 6.5 feet to perfectly fit most massage bed in the market. They're also pre-cut, so these will save you time & energy.
✅ CONVENIENT & HYGIENIC - Every session is guaranteed hygienic & comfortable. Cleaning up has never been easier, unlike regular massage table cover that you have to wash repeatedly, simply roll up each disposable sheet after use and discard it.
✅ MULTI-FUNCTIONAL & ECONOMICAL - Each massage table sheet can be utilized in many different ways. You can use it as disposable waxing, spa or facial bed sheets. Also great for tattoo or eyelash chair cover, even medical & chiropractic bed cover.
CUSTOMER REVIEWS
SHIPPING
Free shipping for all orders $40 up that includes eligible items from any product category.
---
PAYMENTS
Accepts the following payment methods:
Credit Card: Visa, MasterCard, Maestro, American Express. The total will be charged to your card when the order is shipped.
PayPal: Shop easily online without having to enter your credit card details on the website.
---
RETURN POLICY
You can return any item purchased on JJ CARE within 30 days from the date of your purchase.