JJ CARE Massage Table Warmer 30"x73", Manual 3 Heat Control Massage Bed Warmer Fleece Pad w/Detachable 13 FT Cord, Table Warmer Massage Therapy w/Overheat Protection, Massage Table Heating Pad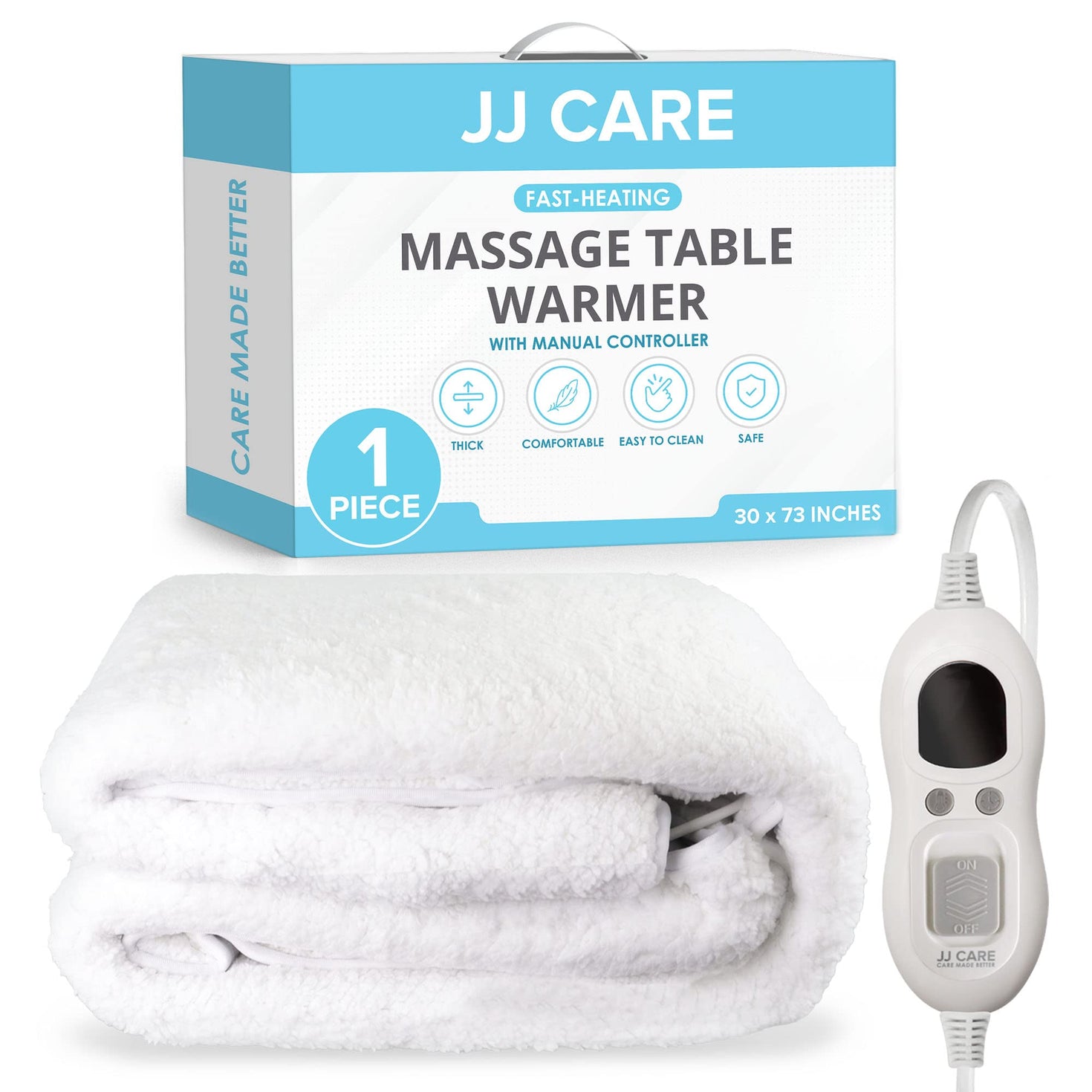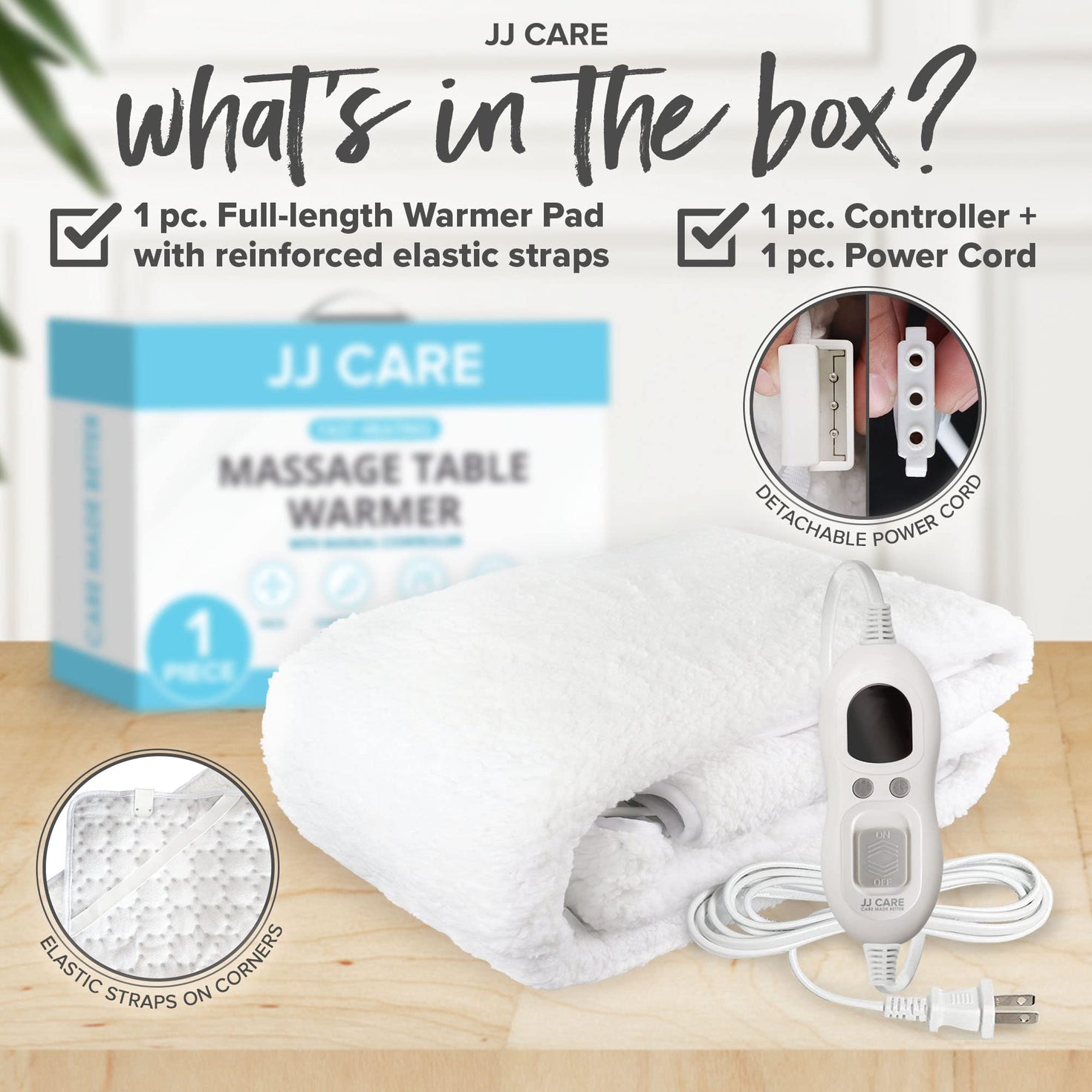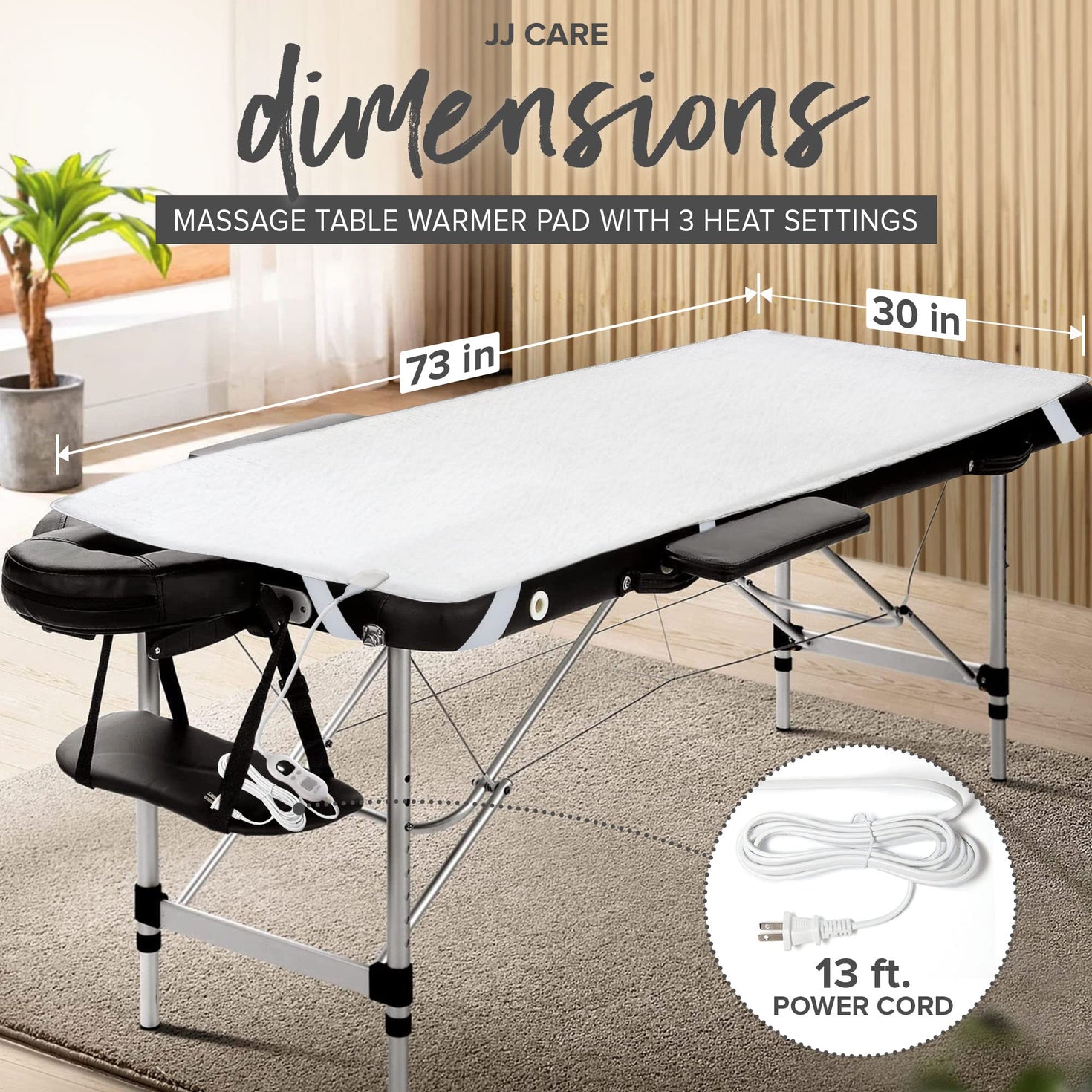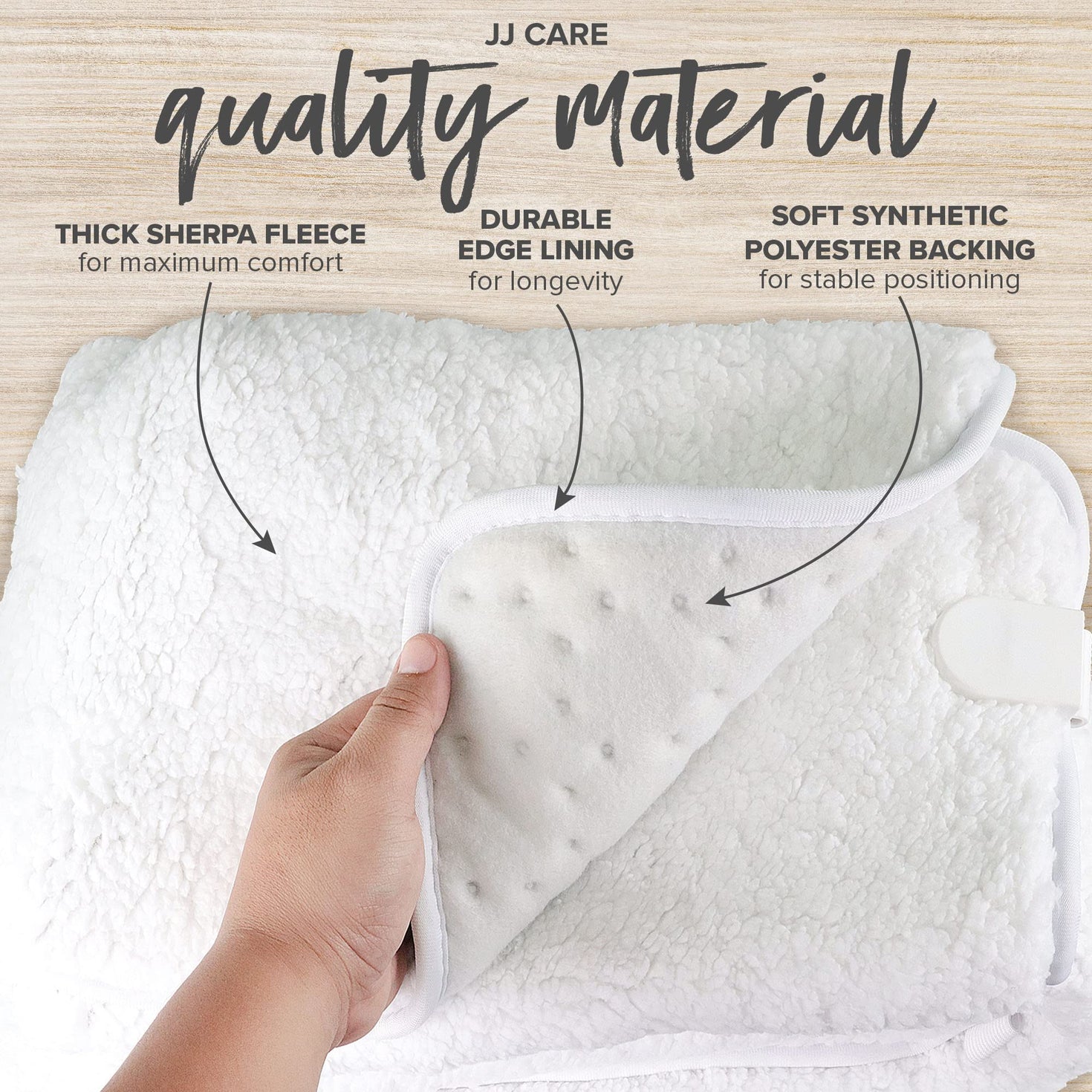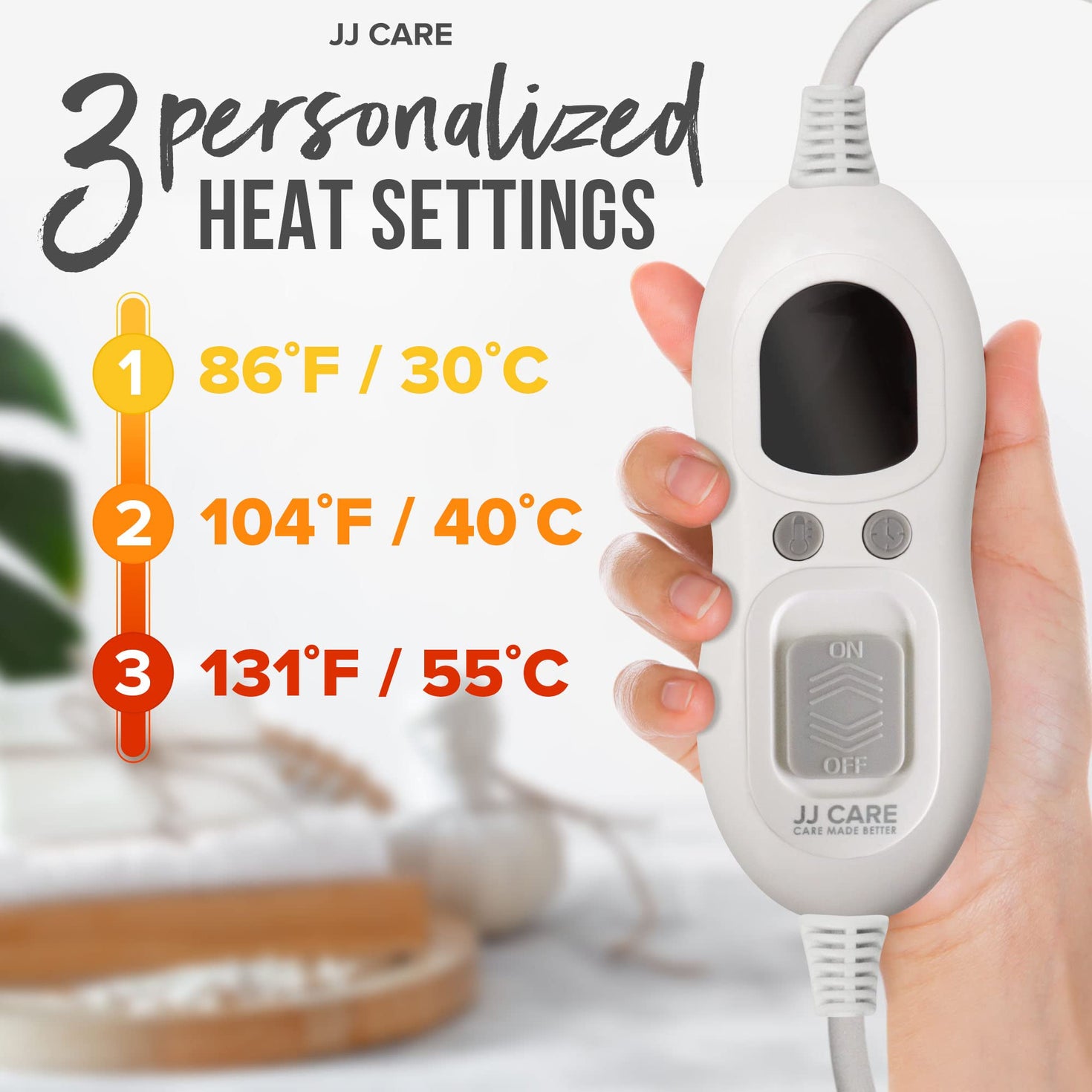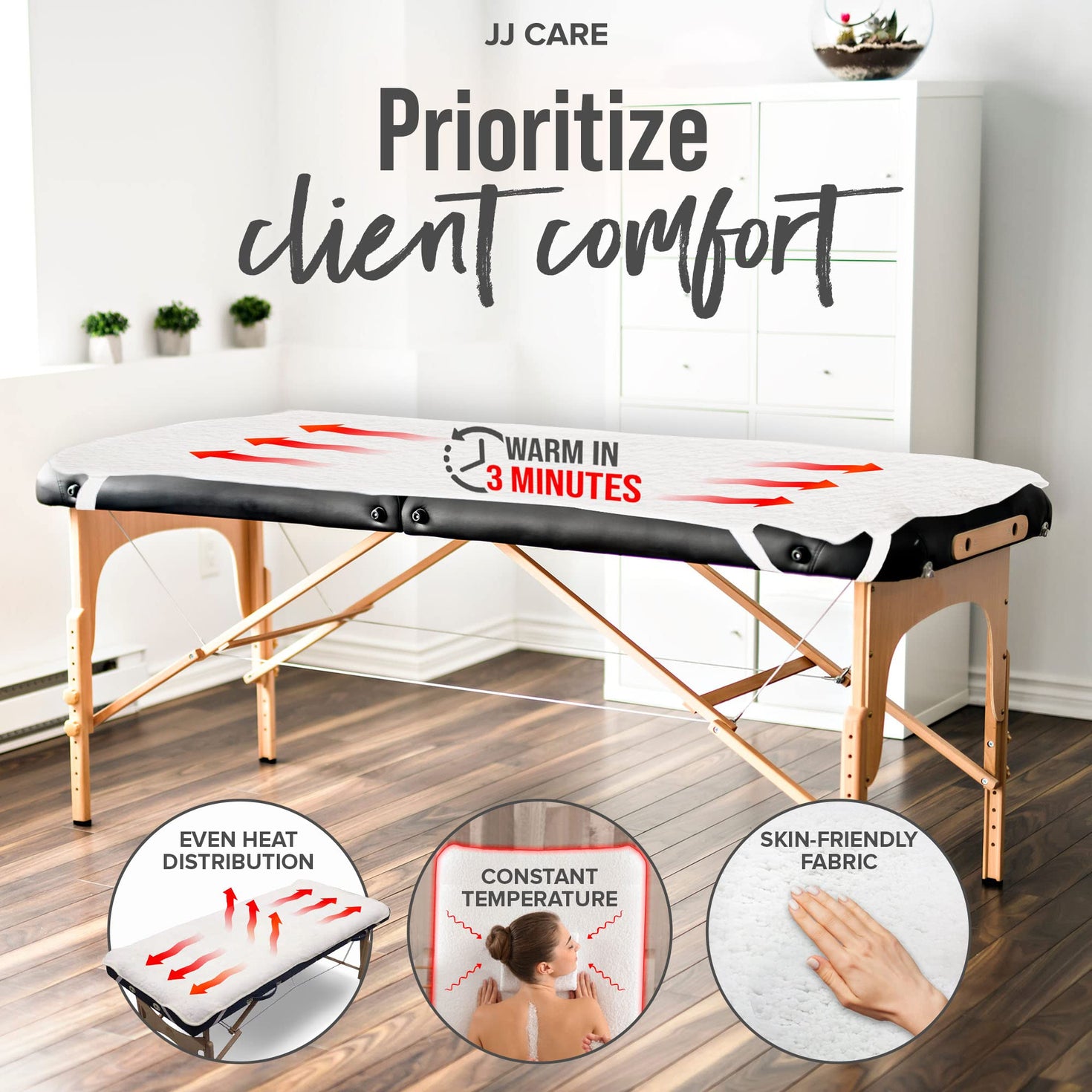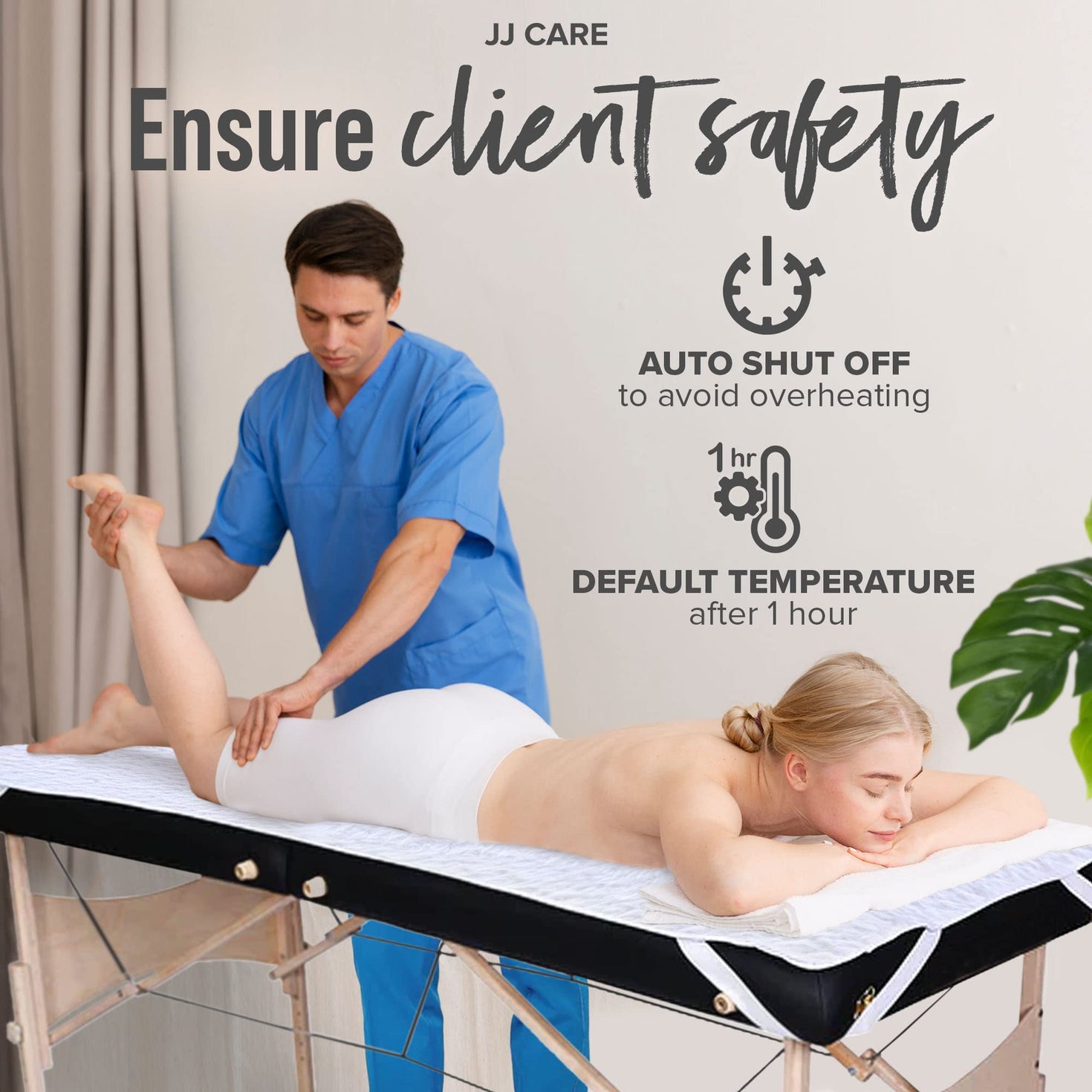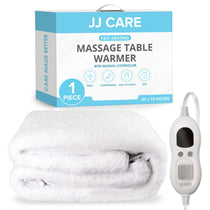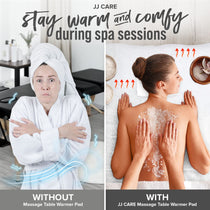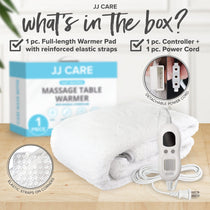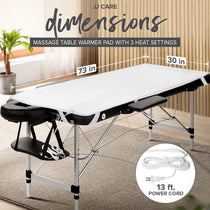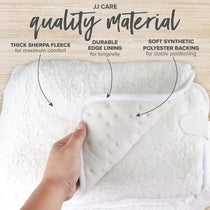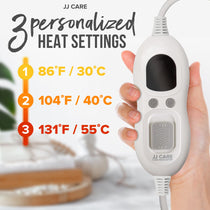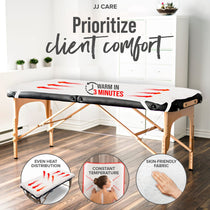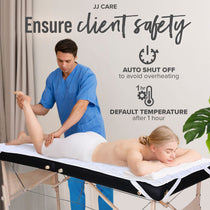 PRODUCT INFORMATION
CUSTOMER REVIEWS
PRODUCT INFORMATION
JJ CARE Massage Table Warmer 30"x73", Manual 3 Heat Control Fleece Pad Heated Massage Table, 13 FT Cord Table Warmer, Massage Table Heating Pad with Overheat Protection for Massage Bed & Spa, Three Heat Control Settings for Customized Warmth Massage Table Heating Pad, Auto Overheat Protection Heated Massage Table Pad, Super Soft and Thick Fleece Fabric with Polyester Backing Massage Table Fleece Warmer, Fitted Massage Bed Warmer with Four Elastic Bands Table Warmer Massage Therapy
✅ 140°F MAXIMUM HEAT FOR CUSTOMIZED WARMTH - Covering your customers with massage sheets is not enough. Keep them from feeling cold and chilly during a massage session with the heated massage table pad. The simple massage bed got a little extra - you can choose the best warming temperature for any spa or massage service with just a press of a button via the manual controller. The maximum temperature is adjustable up to 60°C / 140°F.
✅ AUTO OVERHEAT PROTECTION FEATURE - Enjoy a professional massage without worries with a long electric heating pad massage table fleece. For safety, the massage table warmer heating pad features digital operation that allows automatic shutoff when used the wrong way. Regardless of the heat setting, the temperature is capable of adjusting itself. - it reverts back to default after 1 hour. This massage heating pad with auto shut off is not only cozy heated pad but also safe.
✅ THICK & SOFT SHERPA FLEECE - This heating pad for massage table provides ultimate comfort with with thick and soft plush Sherpa fleece and polyester backing just like sheep wool. It only takes a maximum of three minutes to cover the massage table pad with warmth, with even heat distribution throughout the whole massaging heating pad. A great body heating pad plushie which feels just like a sleeping baby in a crib wrapped in his favorite blankie heating pad.
✅ EASY-TO-CLEAN FITTED MASSAGE BED WARMER - Switch to a premium fleece massage warmer pad which features 4 elastic bands on each corner to ensure perfect fit and stability on a full-sized massage table pad. The straps also facilitate easy removal when it needs to be hand washed for cleaning. Instruction for localized soiling: Switch the unit off and unplug the heating pad. The area affected should be sponged gently, compress between 2 towels & spread flat out to dry.
✅ EXTRA LONG 13-FOOT POWER CORD - Master the art of pampering with these massage table fleece warm pad with a 13-foot power cord that can be detached for cordless operation. The long cord is located conveniently on the underside of the table warmer massage therapy and can easily reach any power outlet for convenience. Use the heated massage pad at your own home, or include the heater pad in your list of basic spa supplies or give it as a gift.
CUSTOMER REVIEWS
SHIPPING
Free shipping for all orders $40 up that includes eligible items from any product category.
---
PAYMENTS
Accepts the following payment methods:
Credit Card: Visa, MasterCard, Maestro, American Express. The total will be charged to your card when the order is shipped.
PayPal: Shop easily online without having to enter your credit card details on the website.
---
RETURN POLICY
You can return any item purchased on JJ CARE within 30 days from the date of your purchase.