Micropore Tape, 1" x 10 Yards, Breathable Paper Tape Medical Use, Latex-Free Paper Surgical Tape, Individually Boxed Paper Bandage Tape Rolls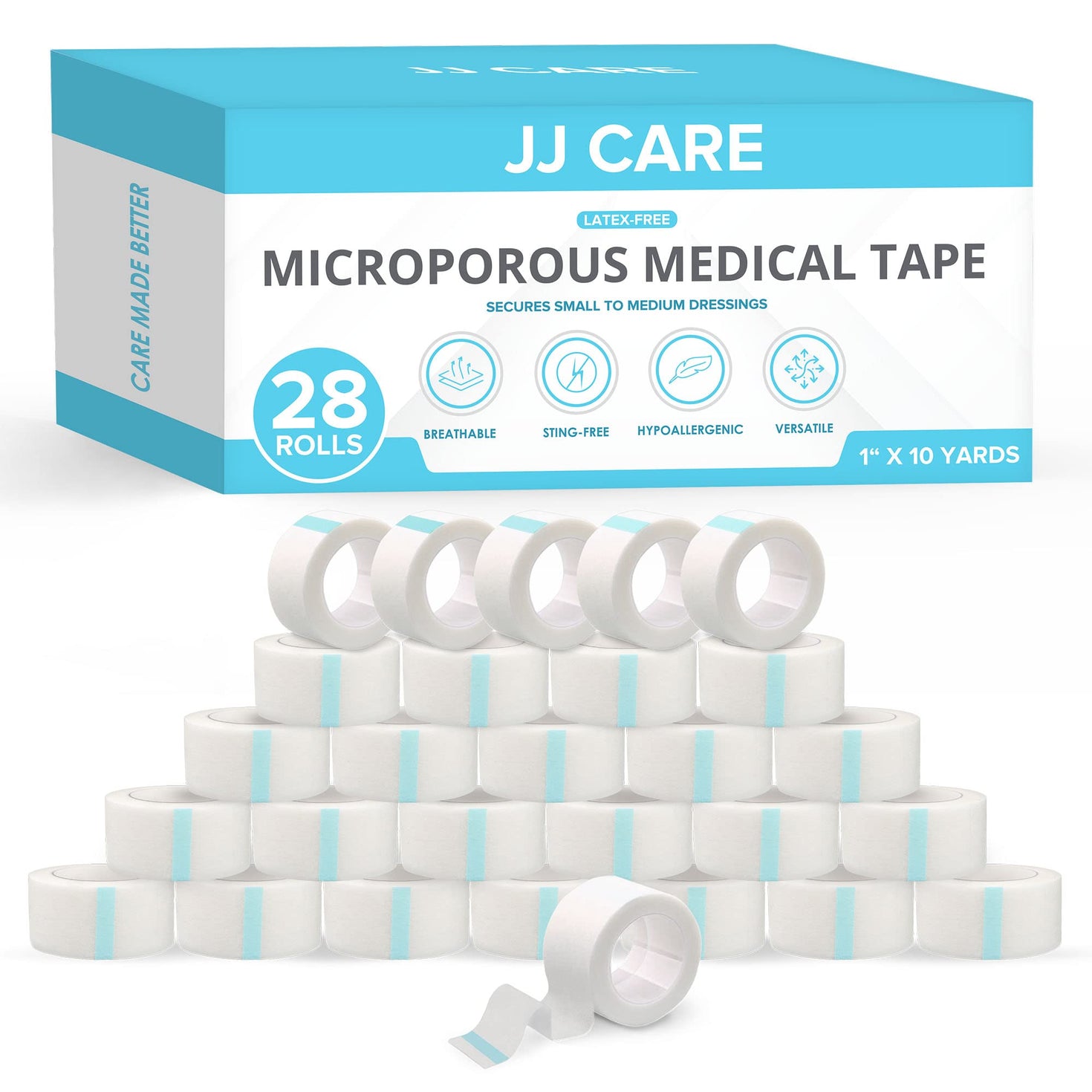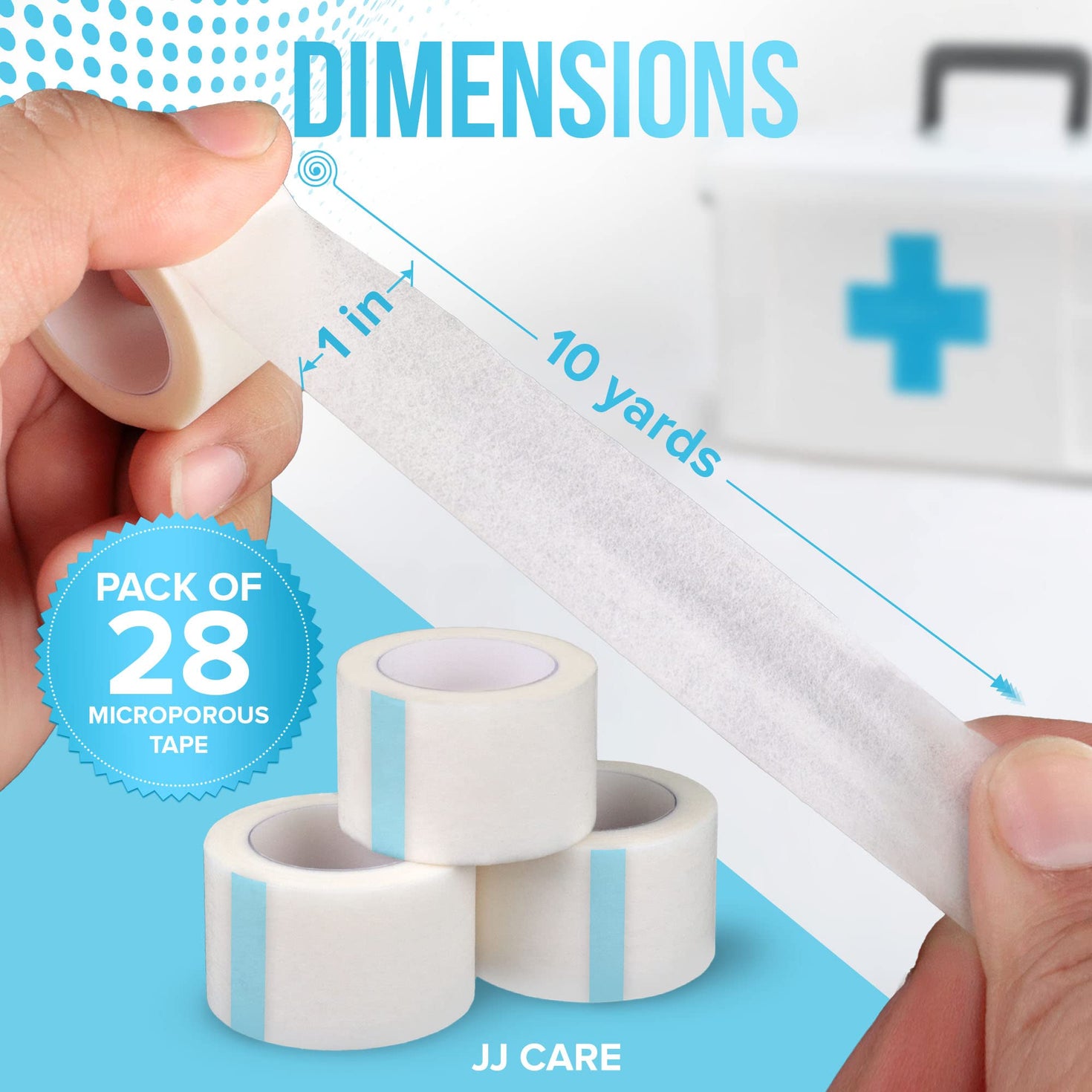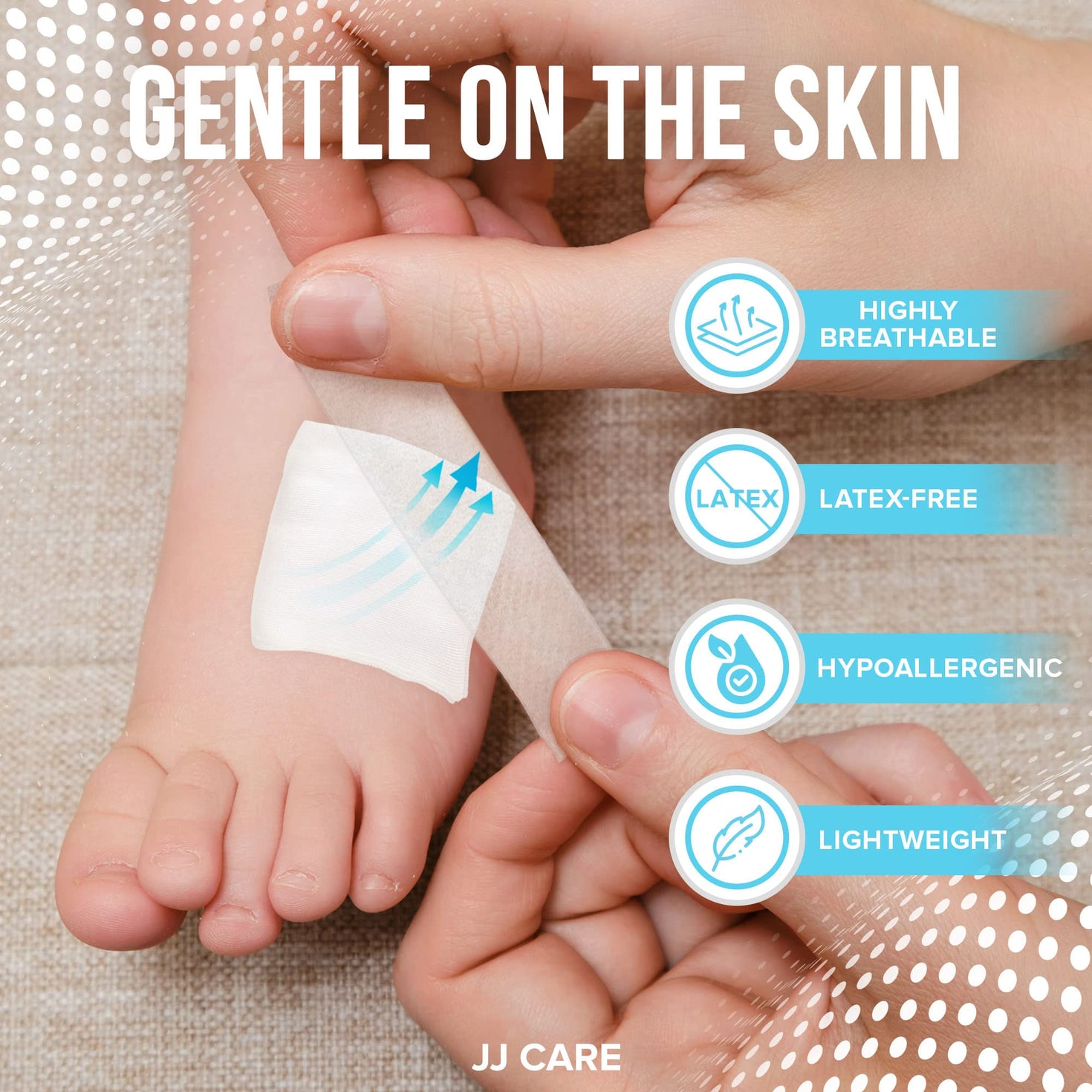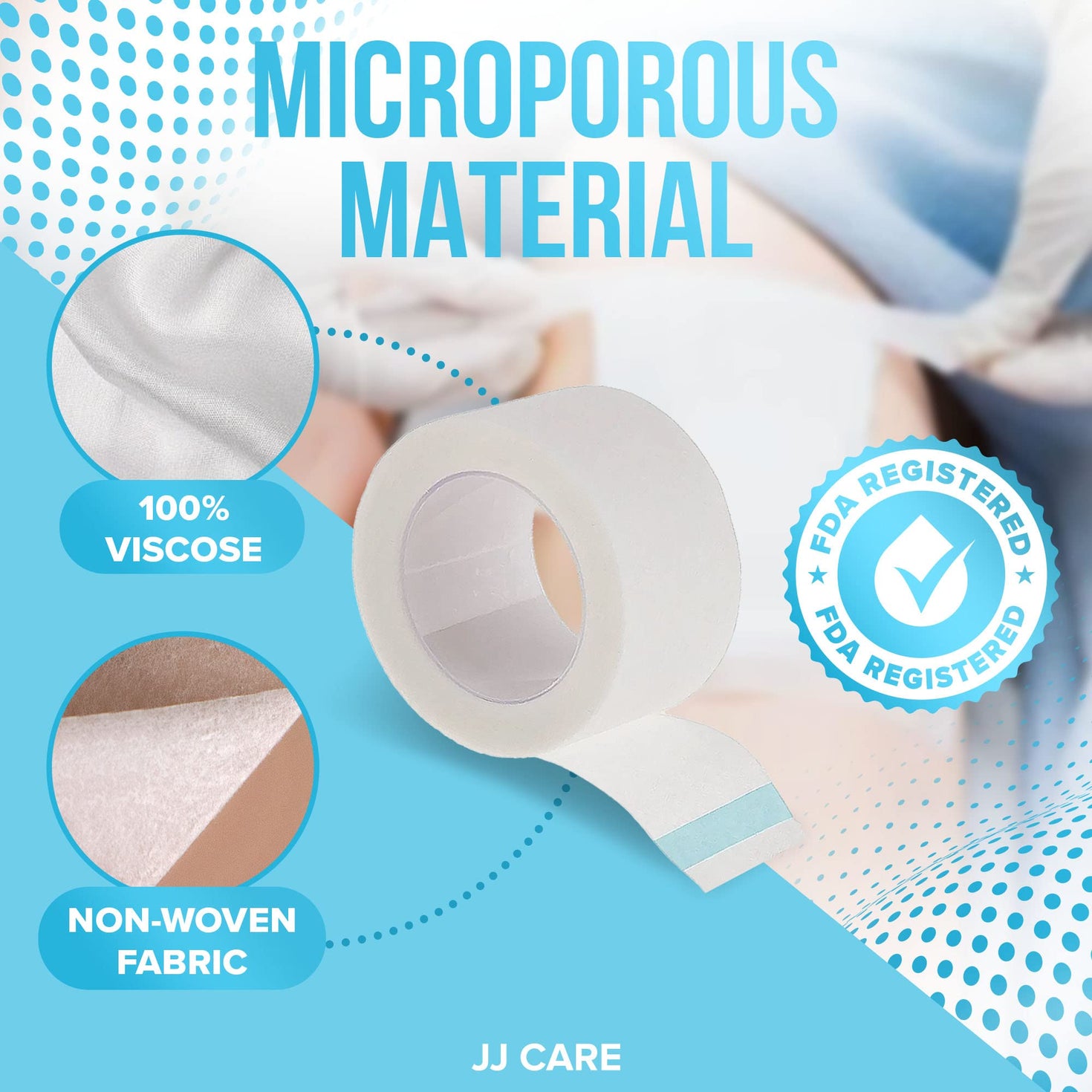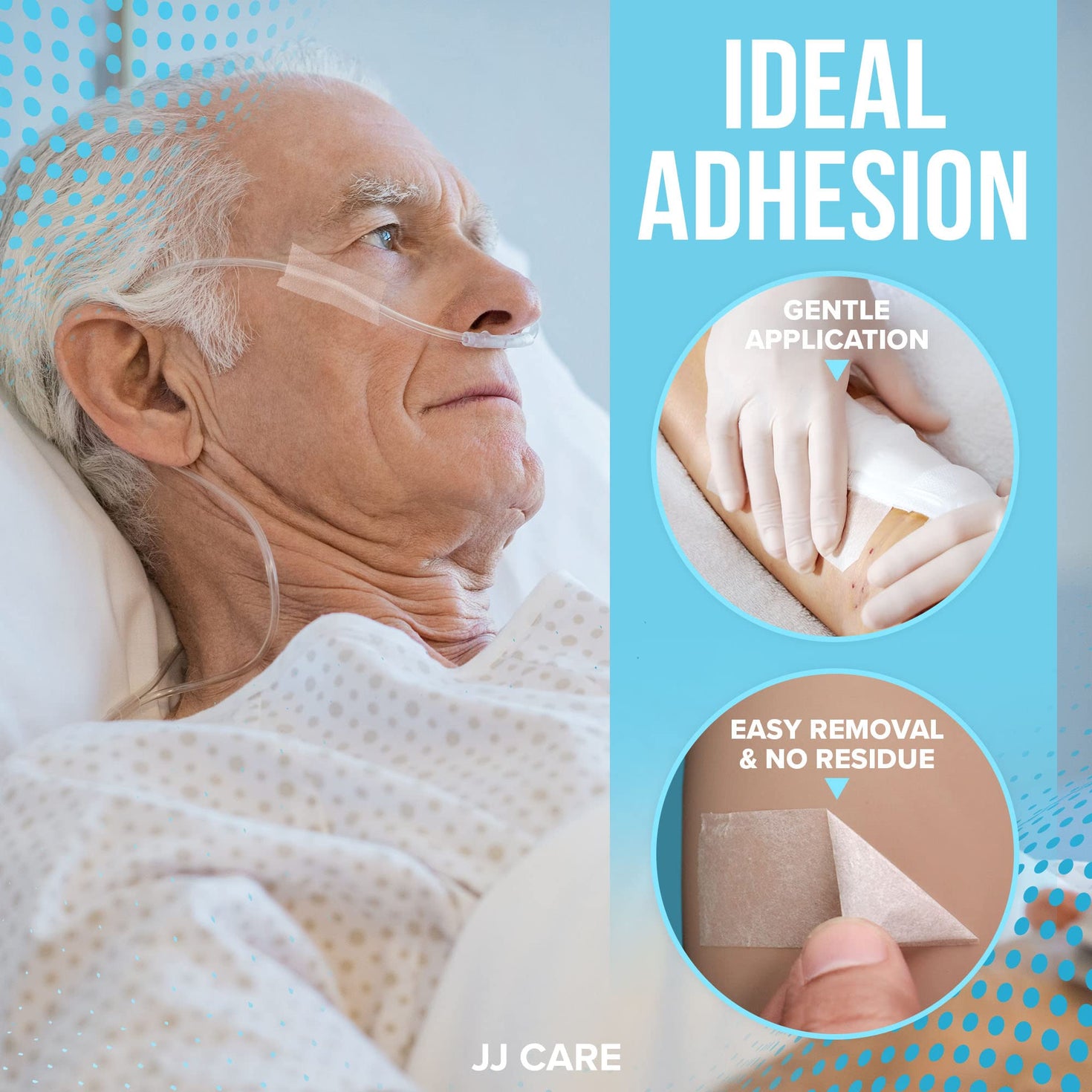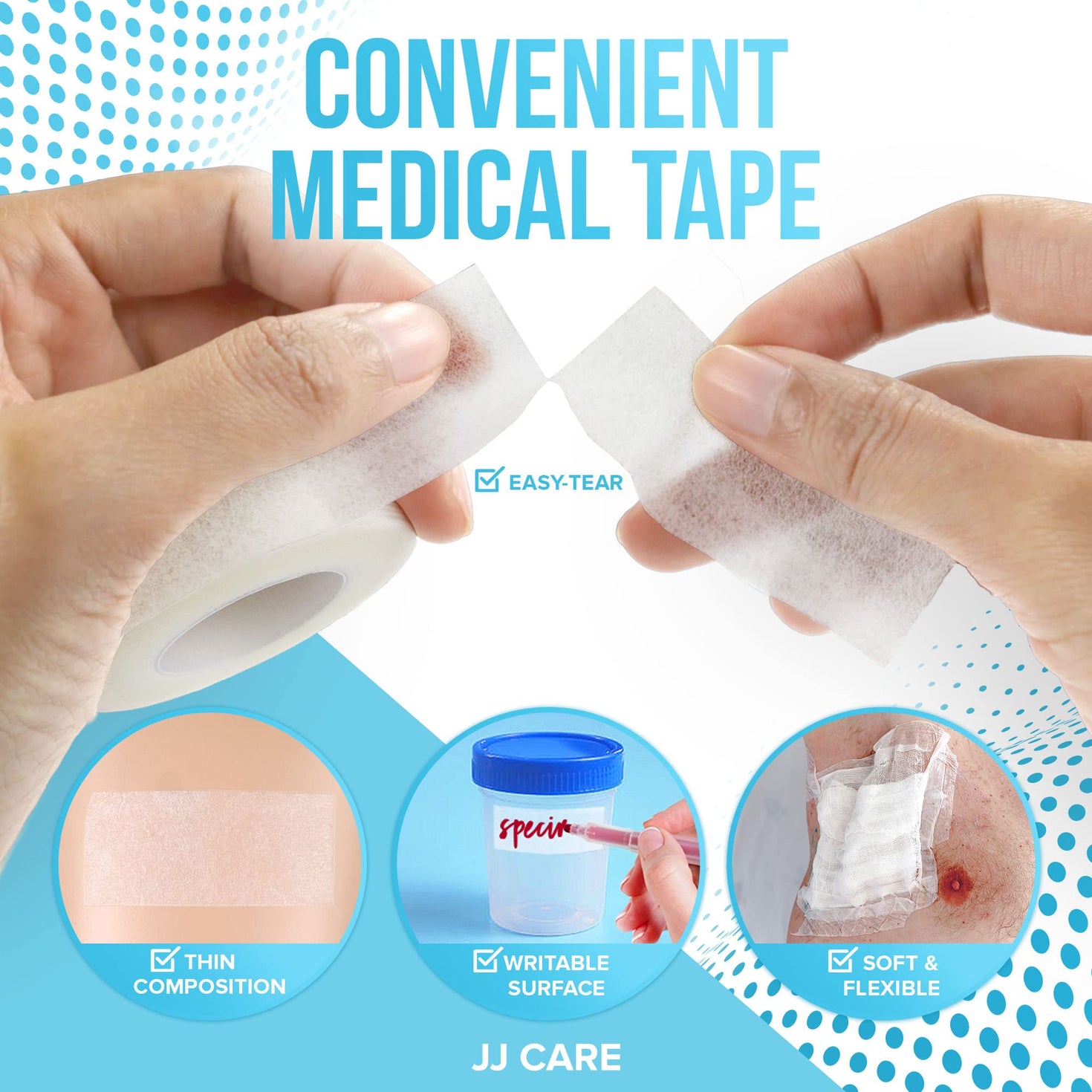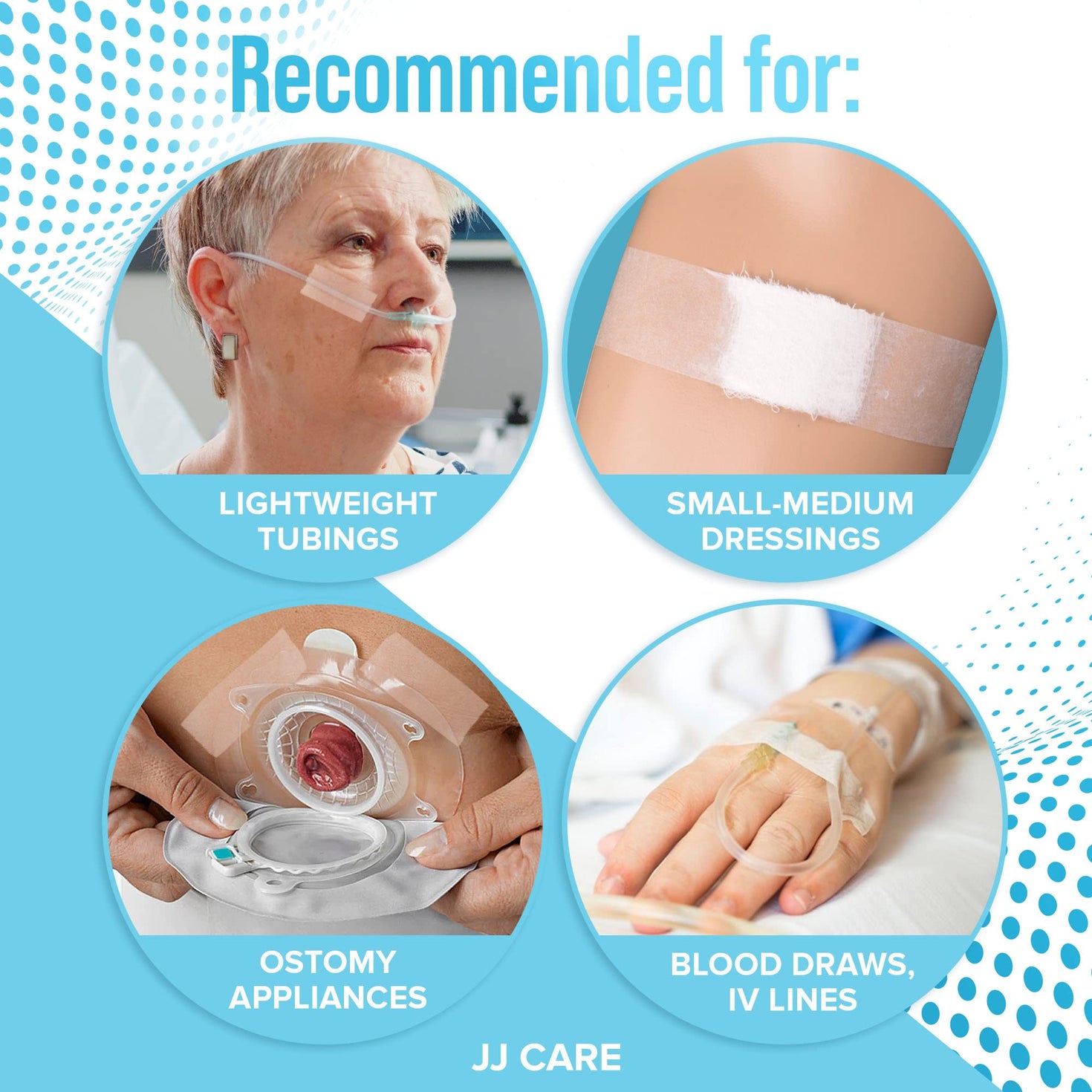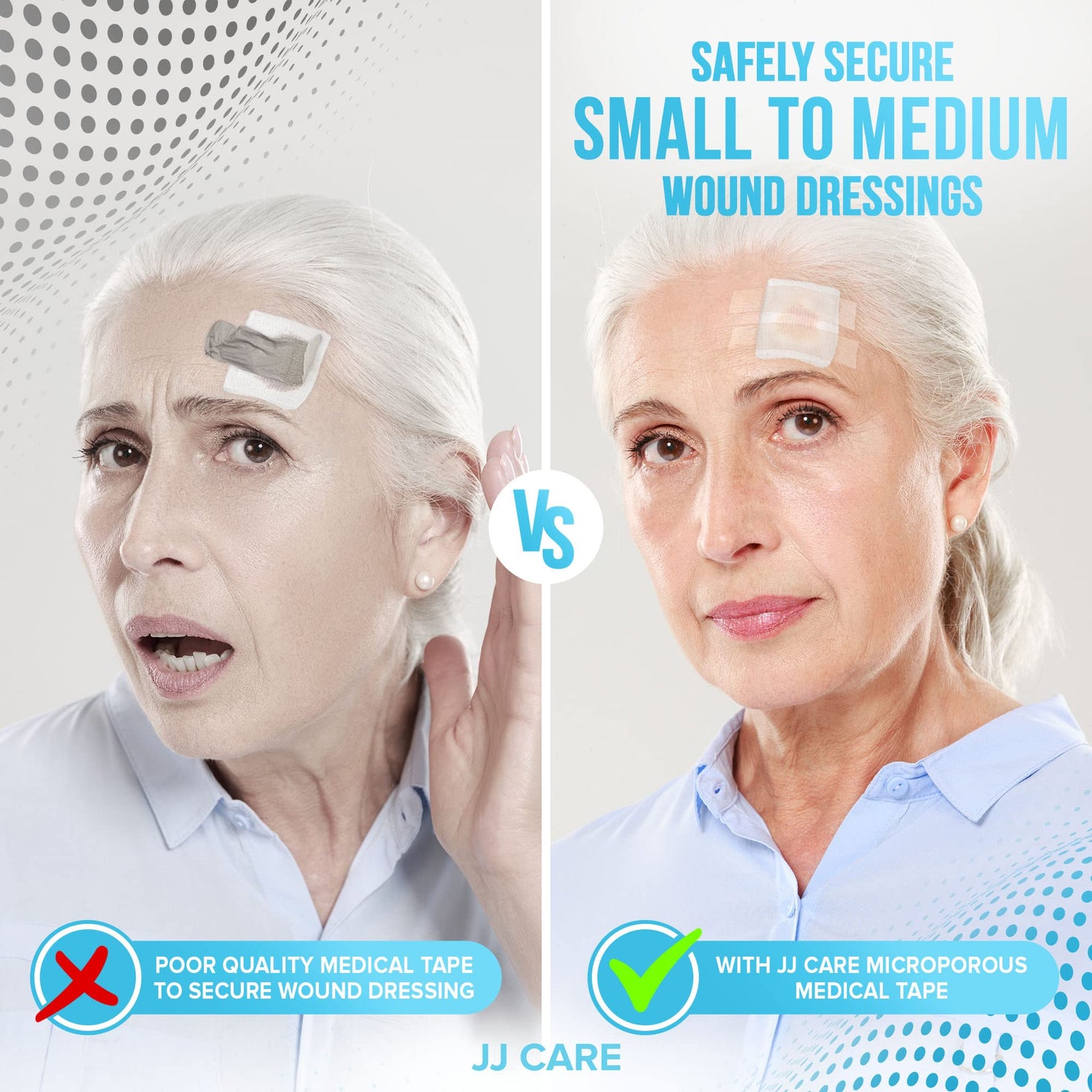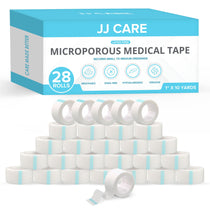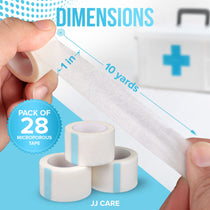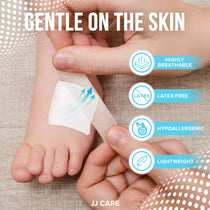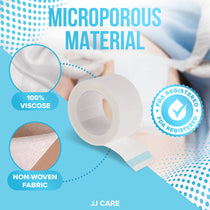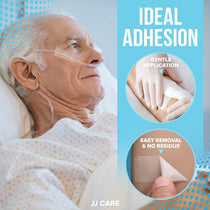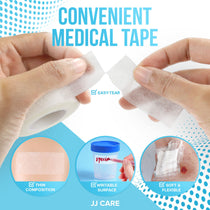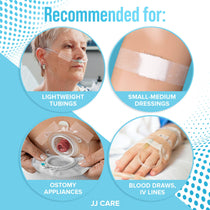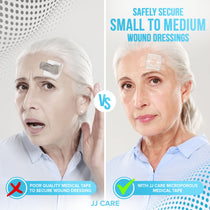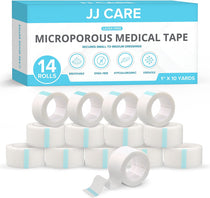 PRODUCT INFORMATION
CUSTOMER REVIEWS
PRODUCT INFORMATION
Microporous medical tape 1 inch x 10 yards - medical tape for gauze pads, Surgical Paper Tape - Gentle Paper Tape - Medical Paper Tape 1" x 10 Yds -- THE BEST MEDICAL TAPE FOR YOUR FAST HEALING: When it comes to your care, the last thing you want is a bandage that is flimsy, poor and cheap. That's why our professional-grade Microporous tape are designed for maximum protection and comfort for your full recovery, every time. Micropore surgical paper tape micro pour tape
✅ BREATHABLE MEDICAL PAPER TAPE - JJ Care's paper medical tape is a general-purpose adhesive tape best used for wound dressing and overall wound care. This paper tape medical 1 inch sensitive skin use is made of a highly breathable material that protects skin integrity, especially during prolonged wound care. Despite great adhesion, the surgical paper tape still lets the skin breathe without causing irritation.
✅ HYPOALLERGENIC MEDICAL TAPE - The micropore paper tape is made latex-free and safe on sensitive skin. It is important to choose the right type of adhesive tape so as not to cause further tissue damage to healing wounds or any allergic reaction. As an excellent wound care product, the microporous tape offers smooth and painless removal, high skin tolerance, and no residue.
✅ DIFFERENT USES - The micropore surgical tape can be used in several applications. This type of white tape is most often used in regular bandage and dressing changes. And because it lets skin breathe, the tape is great for those with sensitive skin. In sports, the micropore paper tape is sometimes added to sports equipment to serve as nonslip grips. Micropore is also easy to write on and can be utilized as labels.
✅ WOUND PROTECTION - A moist environment is conducive to wound healing. Covering wounds with the right type of bandage + dressing + adhesive tape combination helps protect the wound bed from contamination and keeps it moist. Use of the breathable microporous tape prevents further damage to the skin while providing bandage stability.
✅ PERSONAL AND PROFESSIONAL USE - JJ Care's Micropore surgical paper tape is great to have around the house. Moms will find a roll or two handy in covering up minor cuts, scrapes, and wounds of little ones. In the kitchen, the white tape can be used as removable labels for organizers and bottles. Clinics, laboratories and hospitals should never run out of these helpful rolls of tape.
CUSTOMER REVIEWS
SHIPPING
Free shipping for all orders $40 up that includes eligible items from any product category.
---
PAYMENTS
Accepts the following payment methods:
Credit Card: Visa, MasterCard, Maestro, American Express. The total will be charged to your card when the order is shipped.
PayPal: Shop easily online without having to enter your credit card details on the website.
---
RETURN POLICY
You can return any item purchased on JJ CARE within 30 days from the date of your purchase.