Silicone Sheets for Scars Medical Grade Silicone Scar Strips Washable & Reusable Soft Silicone Scar Tape for Keloid, C-Section, Tummy Tuck, Injury, Burn, Surgery Recovery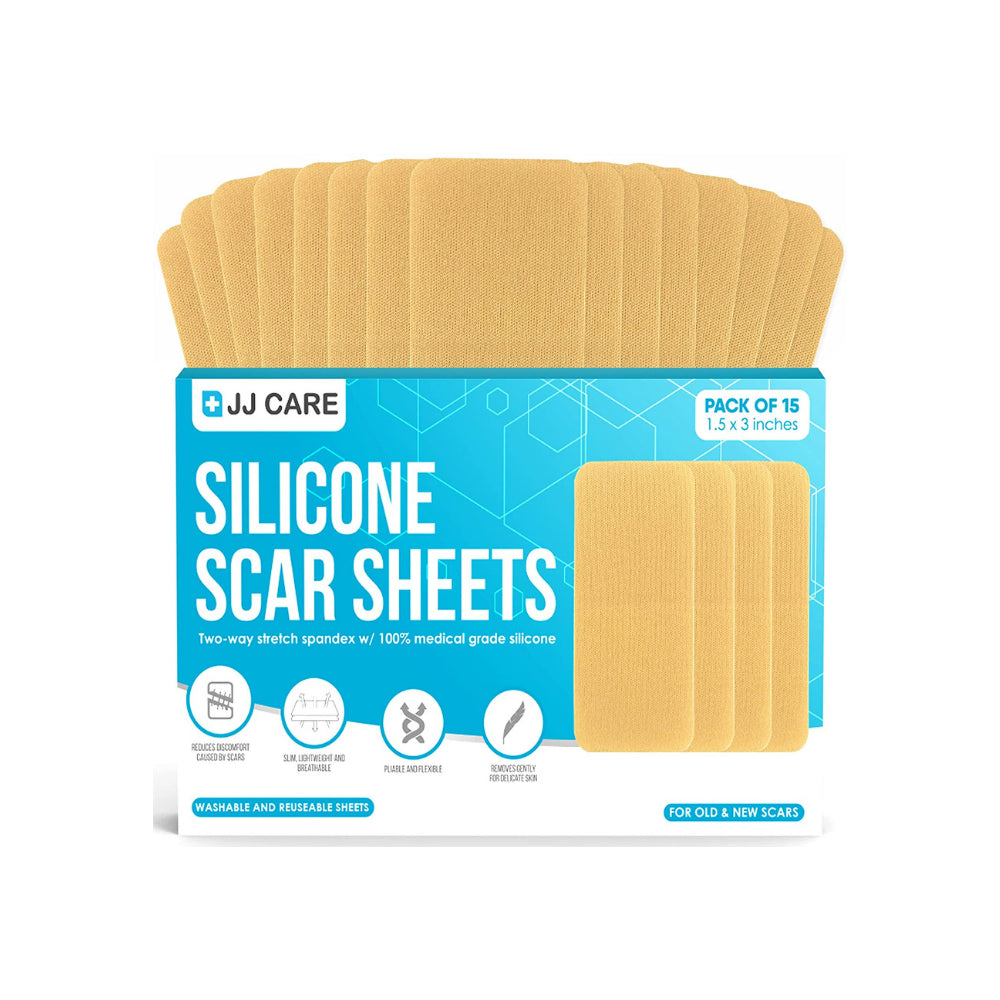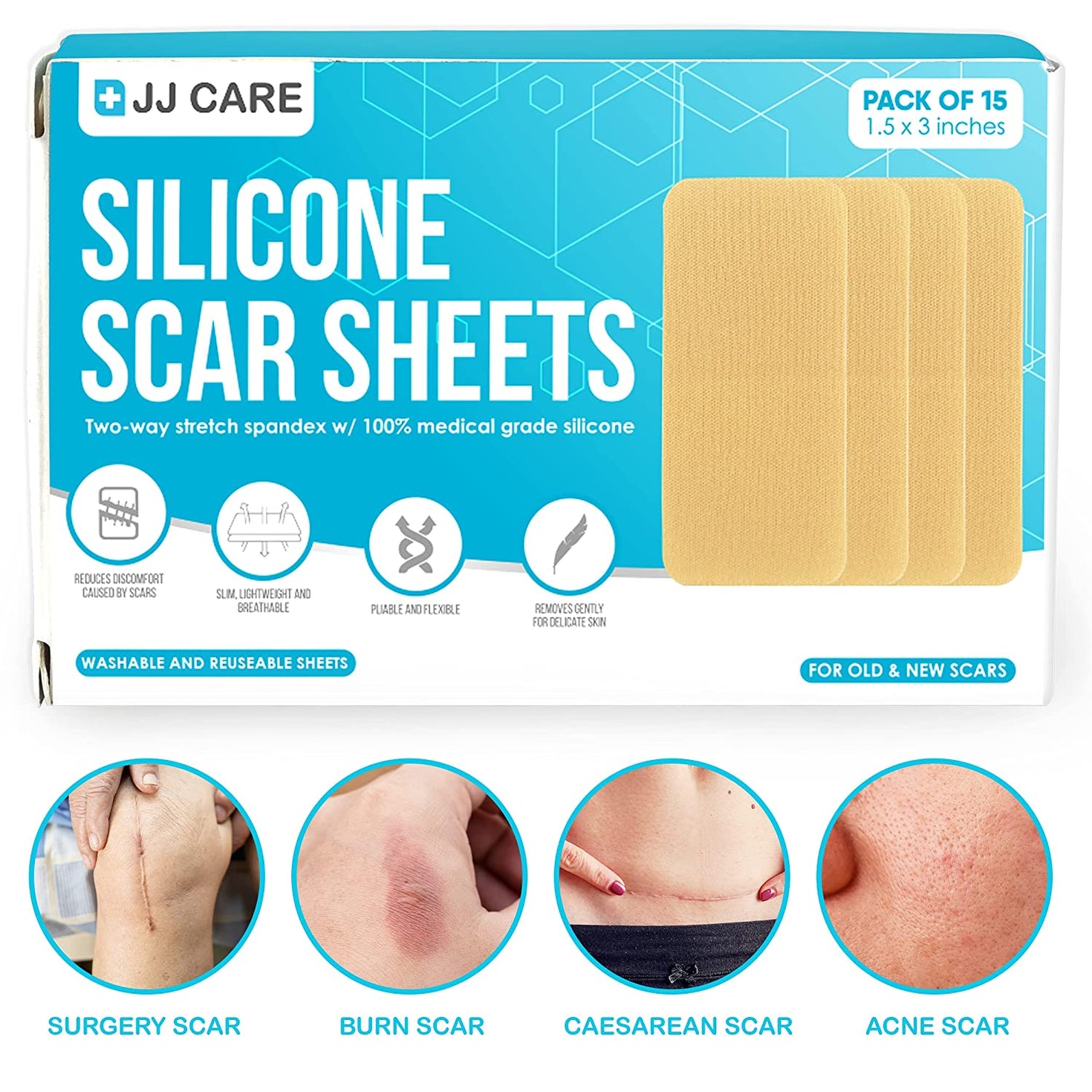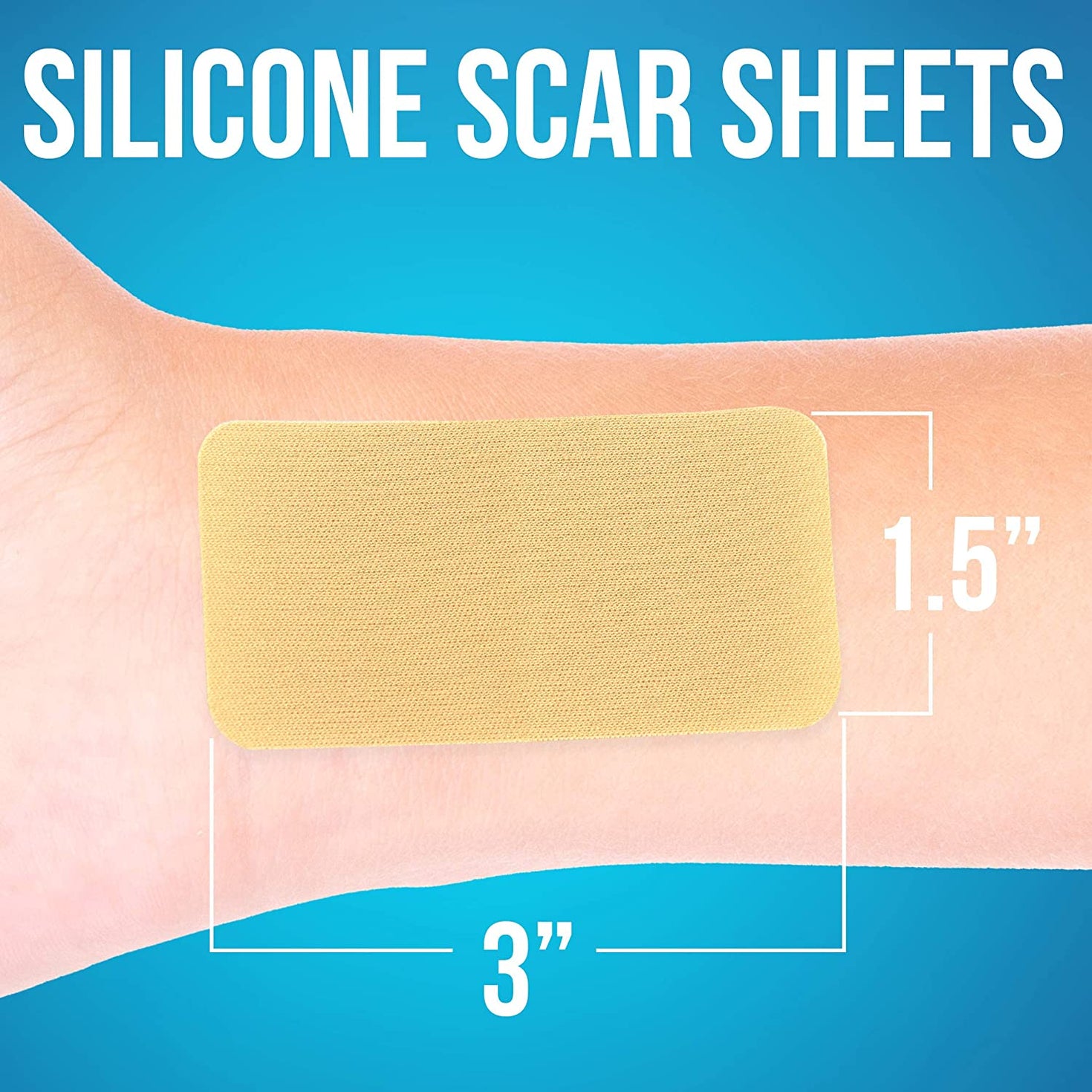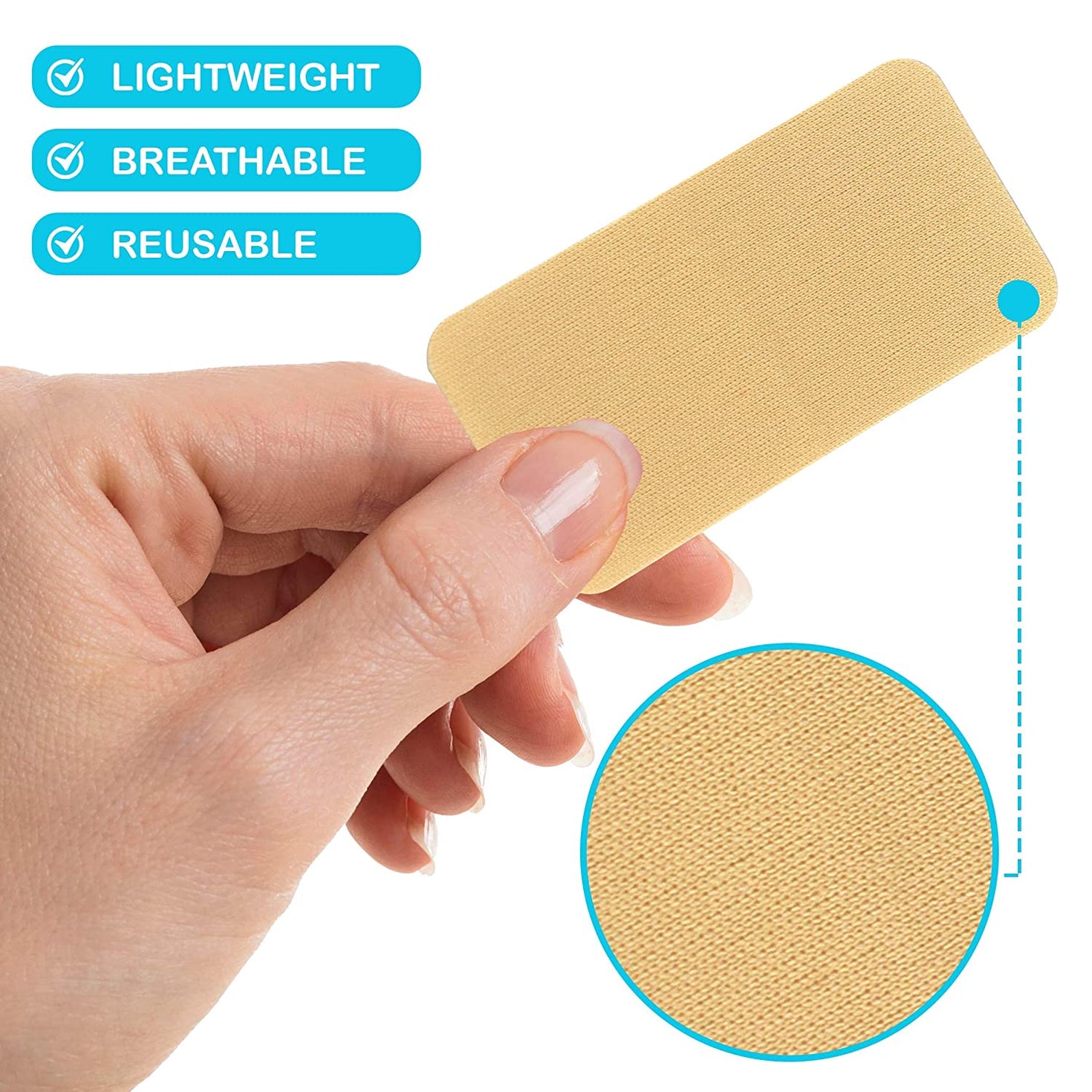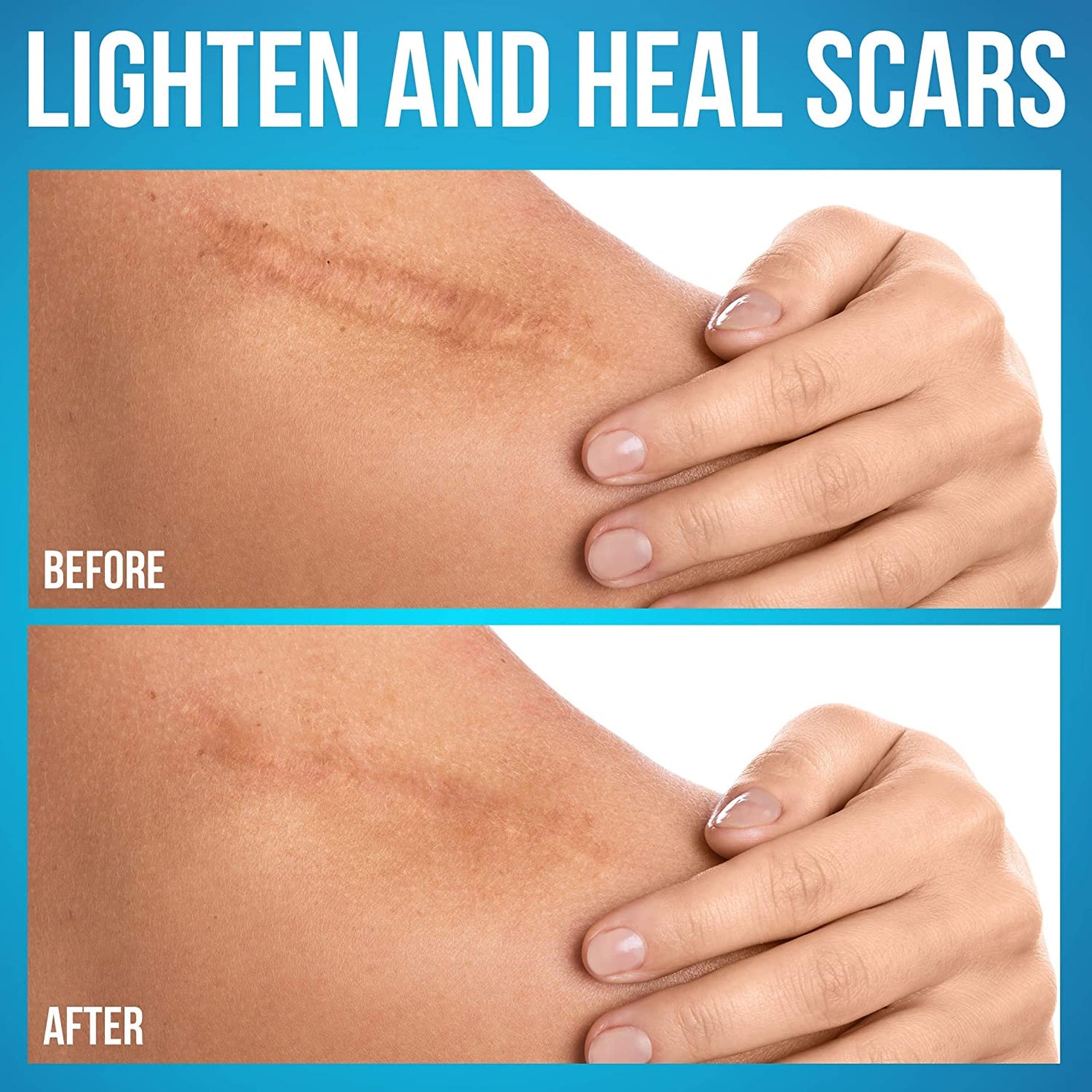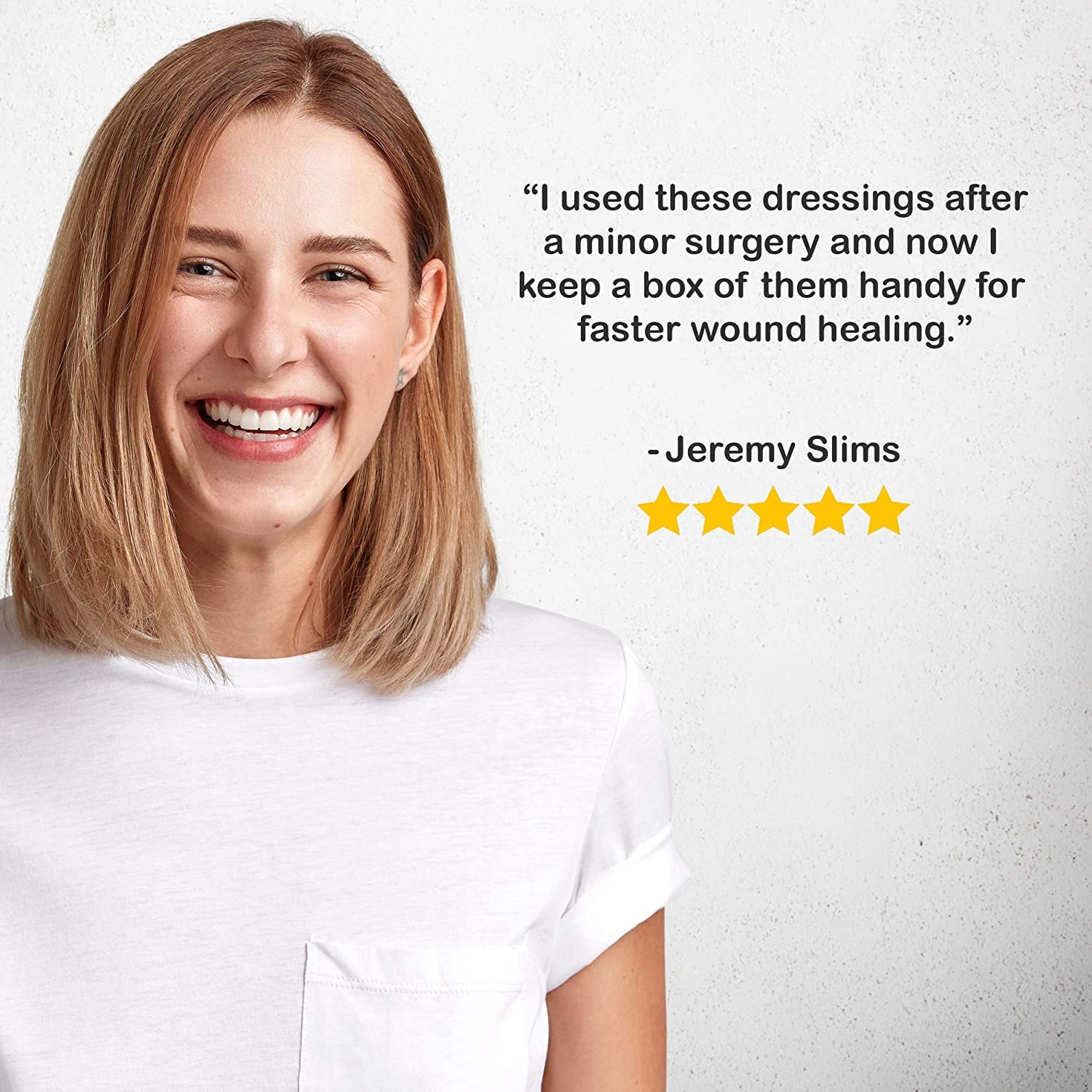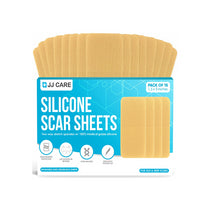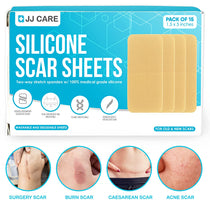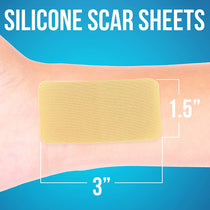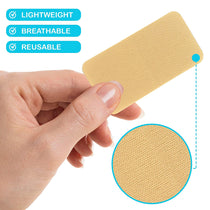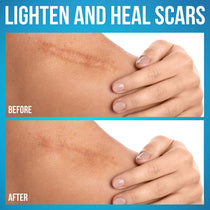 PRODUCT INFORMATION
CUSTOMER REVIEWS
PRODUCT INFORMATION
JJ Care's Silicone Scar Sheets use general-purpose adhesive tapes for scar treatment and overall wound care. They're made of highly breathable materials and are medical-grade thus reducing the cause of irritation, itching, redness, and discomfort. They are latex-free and safe on sensitive skin!
Uses
These are most often used in scar treatment and wound aftercare; recommended for healing C-section scars. It flattens and reduces scar formation from cuts, scrapes, and wounds.
Unscarred for Life
Mimics the natural skin barrier or acts as a second skin while forming an occlusive cover

Smooth and painless removal allowing for high skin tolerance and without residue

Promotes collagen production to help lessen the appearance of old and new scars

Each sheet can last up to a minimum of 20 hours a day for 14 days

New scars would need an 8-week application while older scars would need 3-6 months
SHIPPING
Free shipping for all orders $40 up that includes eligible items from any product category.
---
PAYMENTS
Accepts the following payment methods:
Credit Card: Visa, MasterCard, Maestro, American Express. The total will be charged to your card when the order is shipped.
PayPal: Shop easily online without having to enter your credit card details on the website.
---
RETURN POLICY
You can return any item purchased on JJ CARE within 30 days from the date of your purchase.