JJ CARE Fire Blankets - Your Best Defense Against Kitchen Fires
Posted by JJ CARE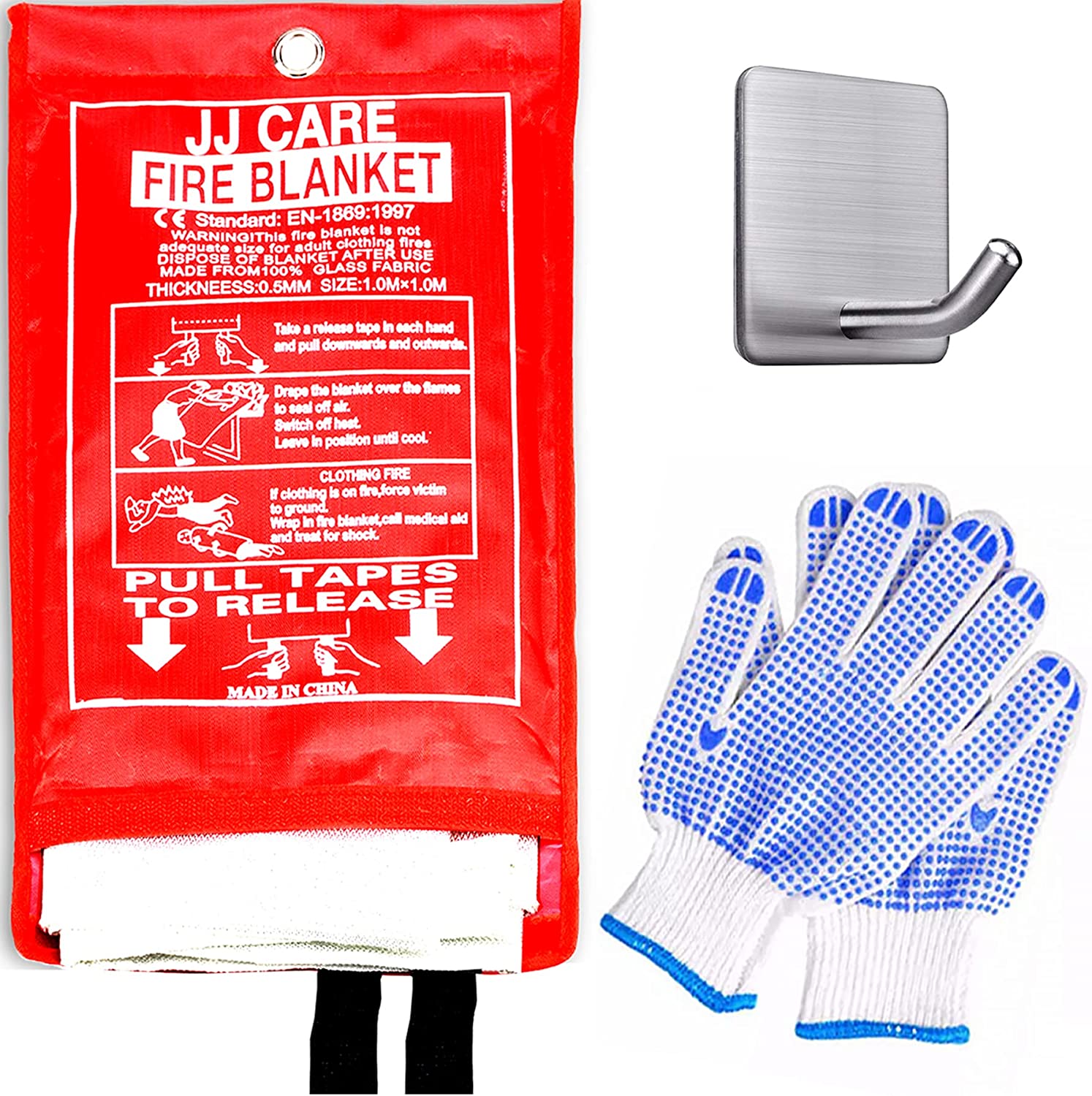 Love cooking at home? There's nothing like the aroma that fills up the whole house and the comfort it brings. Home cooking brings together families and friends and often makes up the best memories. Unfortunately, this delightful activity has its dangers. Get easily distracted and your fry pan can start to catch fire.  
No need to panic at the sight of a grease fire. Calling your local fire department is also not necessary. All you need is a special type of blanket to extinguish minor flare-ups or class F fires. JJ CARE Fire Blankets are made of 100% high-performing fire-retardant materials. Simply throw the fire suppression blanket over the fire and let it sit for a few seconds. This action cuts off the oxygen supply and smothers the fire until it burns out.
What makes this fire blanket an effective fire retardant? The JJ CARE Fire Blanket is composed of two layers of woven fiberglass material and an inner layer of fire retardant film. These materials also make the fire blanket the perfect thermal or heat shield during rescue operations and emergency situations. Safe for use on adults, children, and even pets!
The truth is, most people don't know how to use fire extinguishers. Fire blankets are also a great alternative to fire extinguishers that are difficult to operate, bulky, and chemical-laden. While the fire extinguisher is still on top of the list for homes and workplaces, the fire blanket with no expiration tag is a far more practical choice for snuffing out small or minor fires.   
However minor, a grease fire has the potential to escalate into a deadly situation. Do not attempt to put out an oil-based fire with water. When water and burning fat meet, evaporation can cause a massive explosion spewing out hot grease and helping spread the fire. Throwing a fire blanket over a chip pan fire isolates high temperatures which eventually kills the fire. JJ CARE's Fire Blanket has the capacity to isolate high temperatures ranging from 1076℉ or 580℃.
Fire blankets are best placed in the kitchen at a location that can be easily accessed. JJ CARE is also throwing in a hanging hook for easy storage plus a pair of safety gloves to help you handle the blankets with ease. These emergency blankets also come in handy for backyard barbecues, camping, and fireplaces. It's also a great addition to emergency packs and survival kits.
JJ Care Blankets are available in the following bundles:
Great as a heat shield or thermal cover. Place one in each bedroom for home fire safety.

Also great for workplaces. Place a blanket or two in the office pantry.
Extend safety outside the home. Use for backyard barbecues and smokers or bring one for camping. 
A fire safety essential with no expiration! Perfect gift for your loved ones and also suitable for industrial facilities.